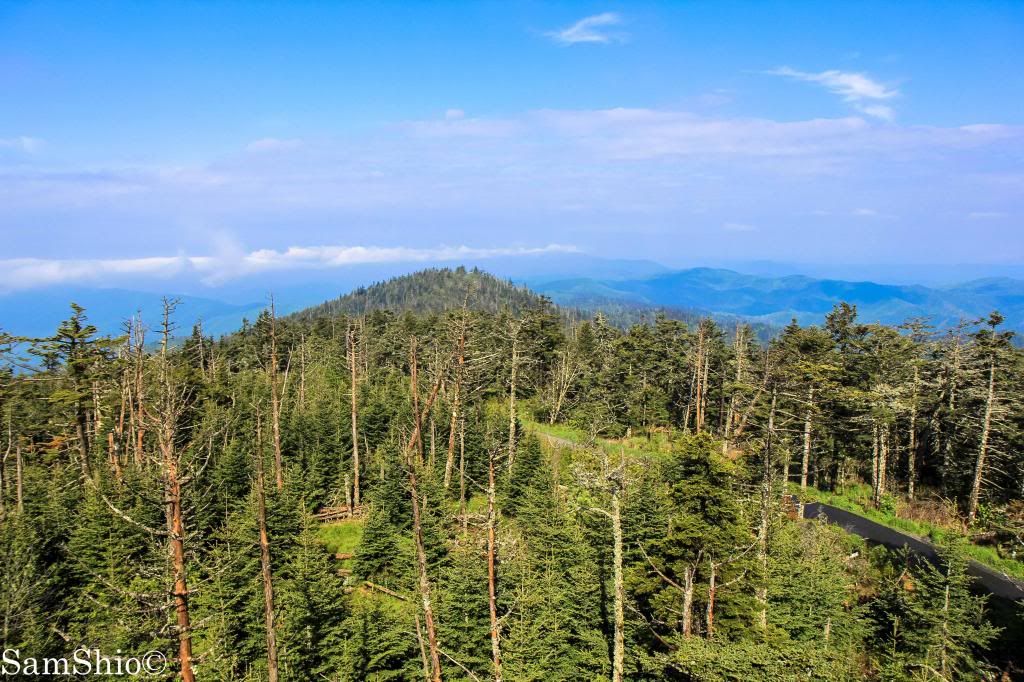 There were books inside the store that called it the Island in the Sky. It is the highest point in Tennessee and it is around 6600 feet. It has a special type of environment up there with old fer trees and the moisture is great. I loved coming up to the top even though I didn't hike up there just walked up a long paved trail to the view.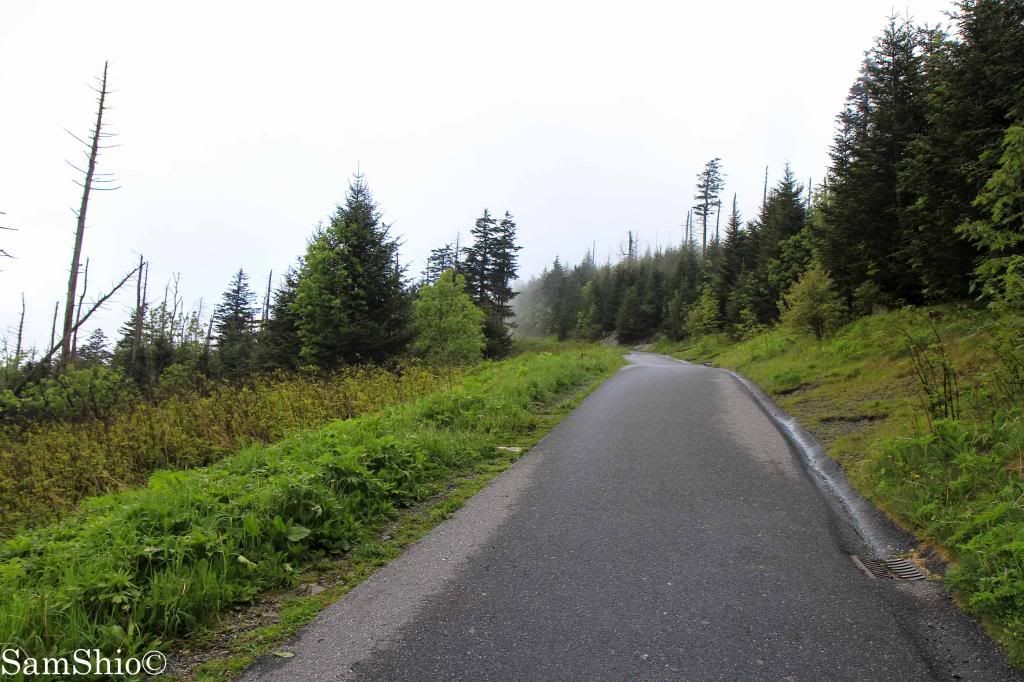 Here is the trail that leads to it. There was a lot of cloud cover and we didn't get the best view that we should have gotten.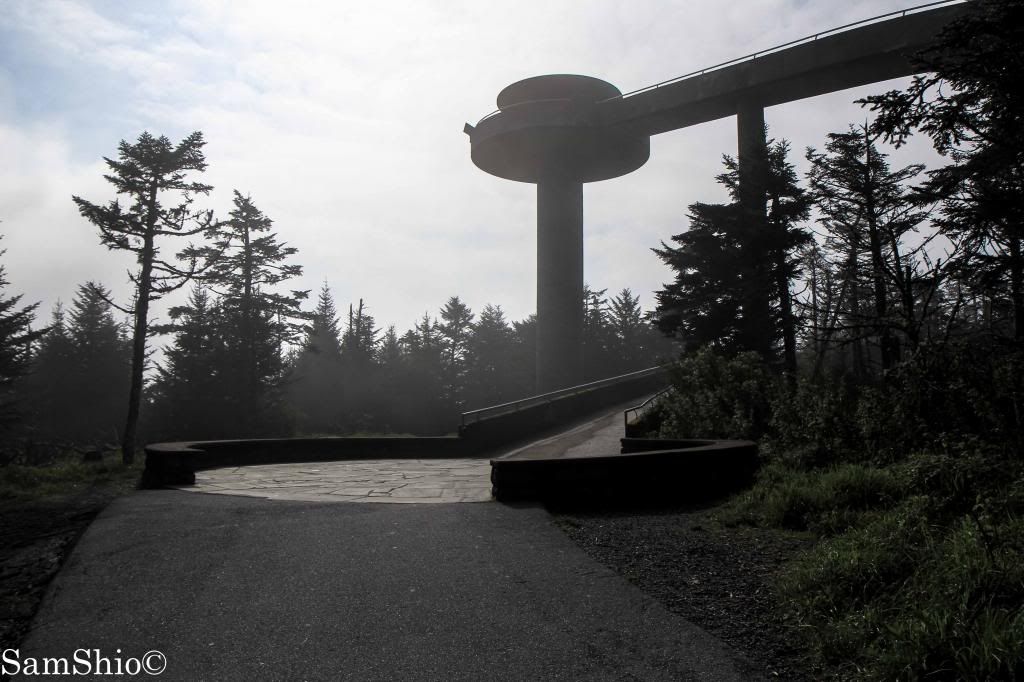 The tower gives you a view over the trees since the summit has a lot of trees covering it. This also gives you a chance to feel like you are walking up to the canopy of the trees.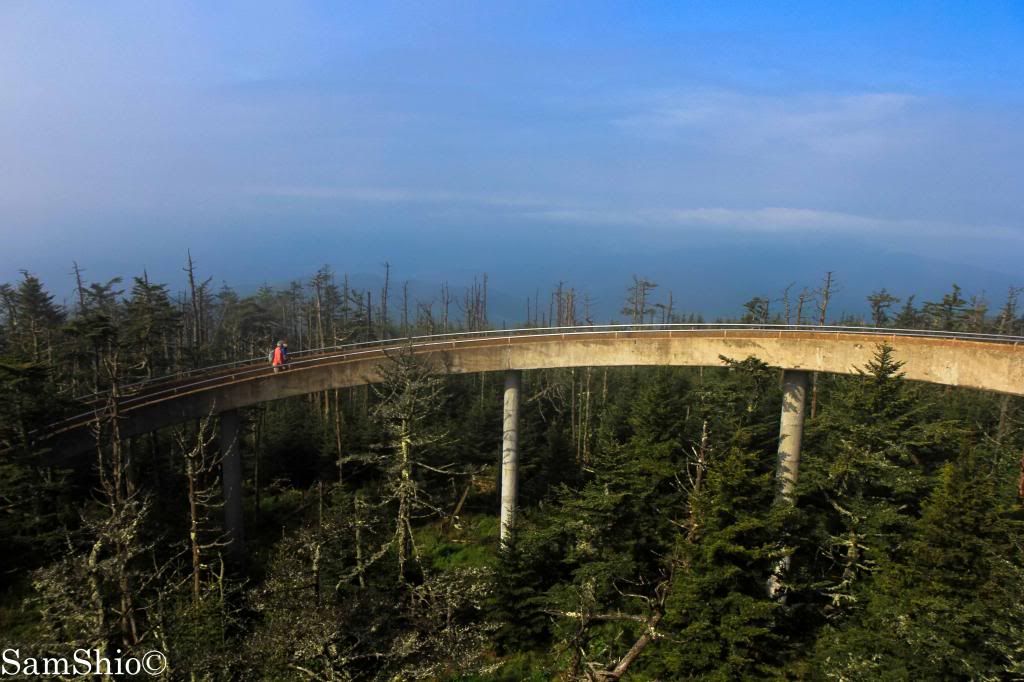 The path advances up in a circular fashion and provides a different perspective.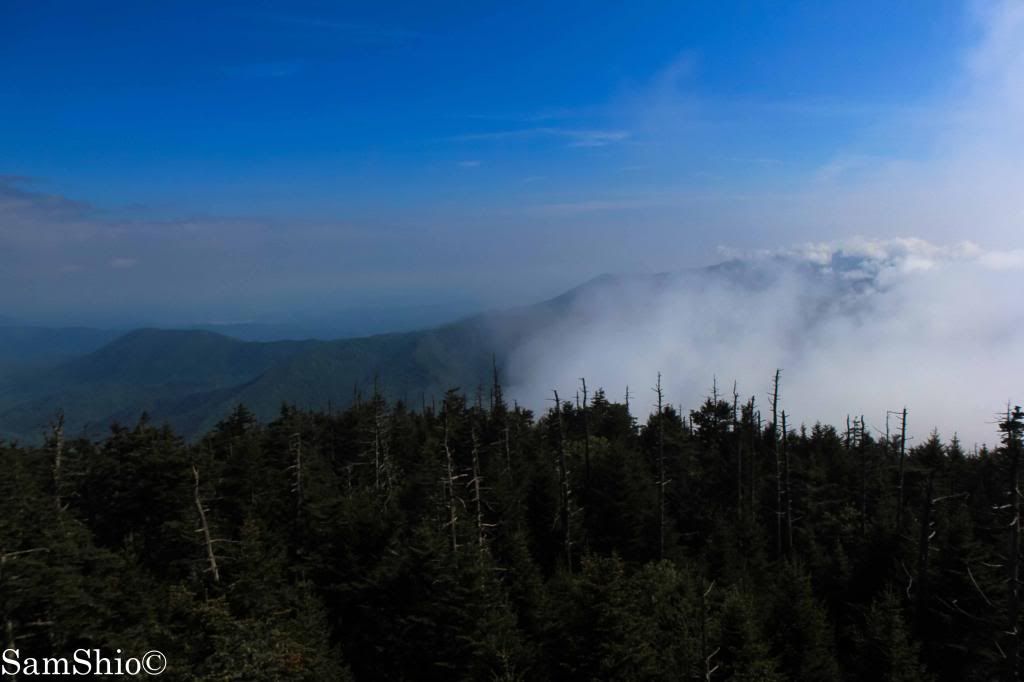 Mount LeConte is somewhere behind that large cloud, draped in mist.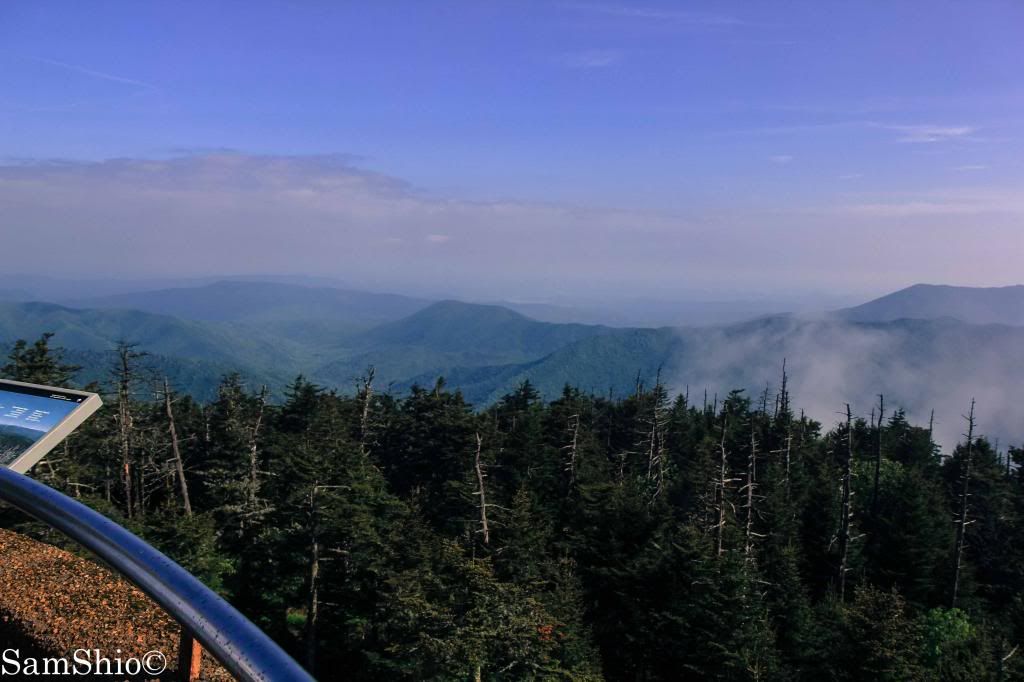 Bet you can see South Carolina from here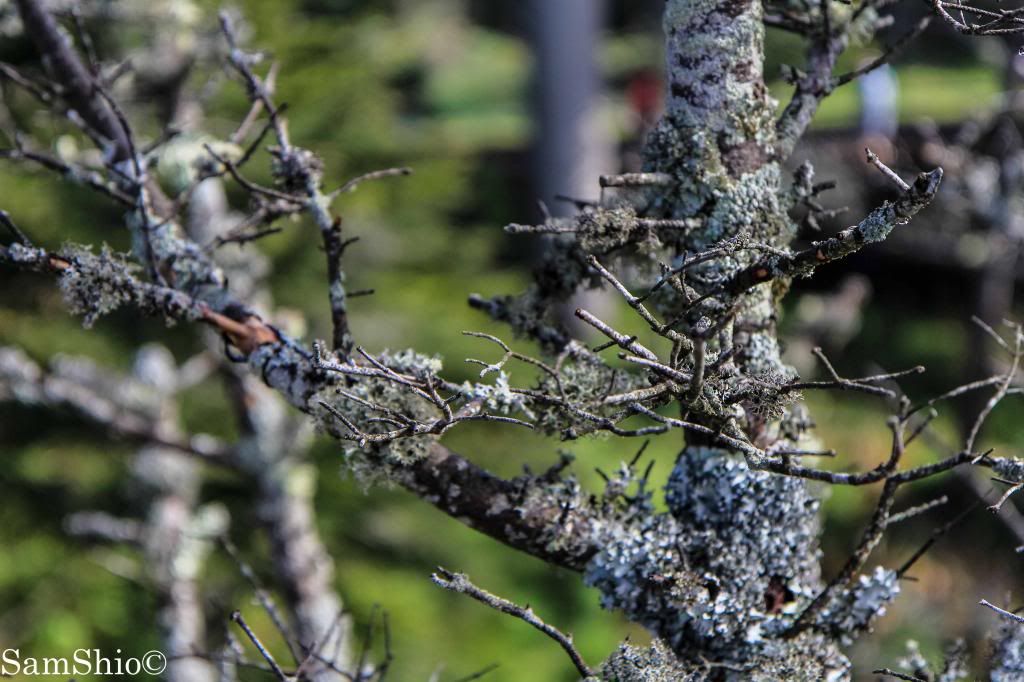 Lichen clings to the trees up there with all the moisture that comes through.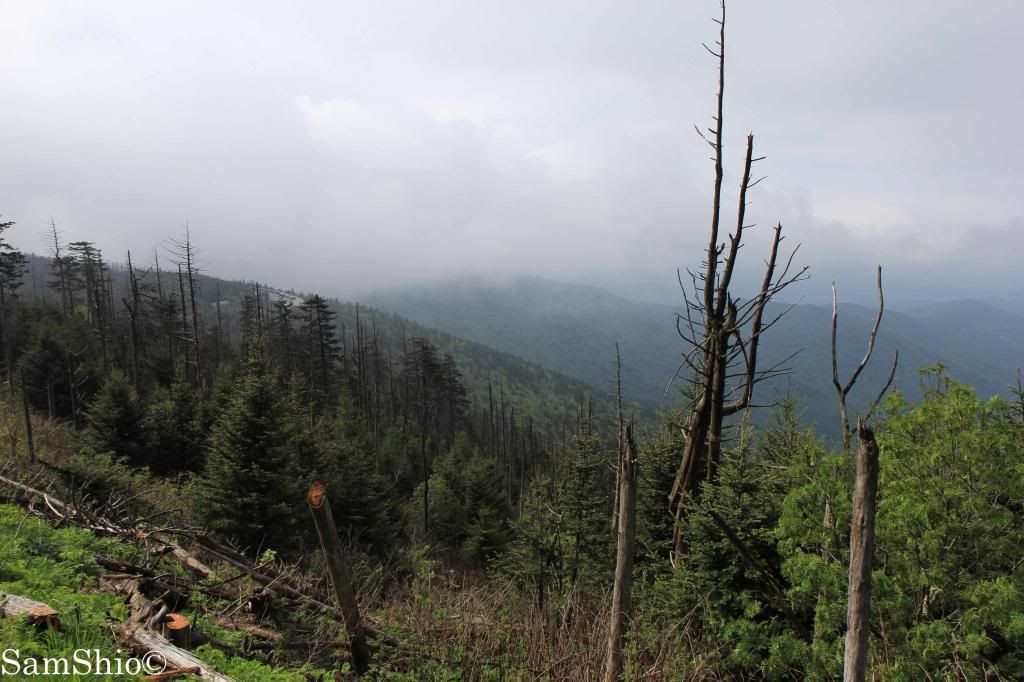 There are also trees dying from acid rain which is a problem in the park and something that is not of the natural course of things.