Todai-ji is one of those spectacularly large structures that you can see. Meaning the Eastern Great Temple, it is located in Nara Japan where the old capitol resided before moving to Kyoto. This is the Great Buddha Hall (Daibutsuden) where it houses the worlds largest bronze Buddha statue (Vairocana) known in Japan as Daibutsu. The temple is the home of Kegon school of Buddhism and it has been rebuilt a few times and is actually smaller then the original! The now standing building was built in 1709 and 30% smaller then the last.
Up till 1998 it was the largest wooden building in the world.
It is massive when you fist see it!
Nandaimon (South Gate) has been reconstruct in the late 1100's to the Song Dynasty Style...
Those people are small in comparison!
This Daibutsu is large!
There is a hole in a pillar inside that is apparently the size of the Great Daibutsu's nose. If you can crawl through it, it has healing powers and you are almost guaranteed to go to Heaven.
Lucky me I made it through some how!
I was leaving as massive crowds were gathering! I visited it with about one school group in there at 9am!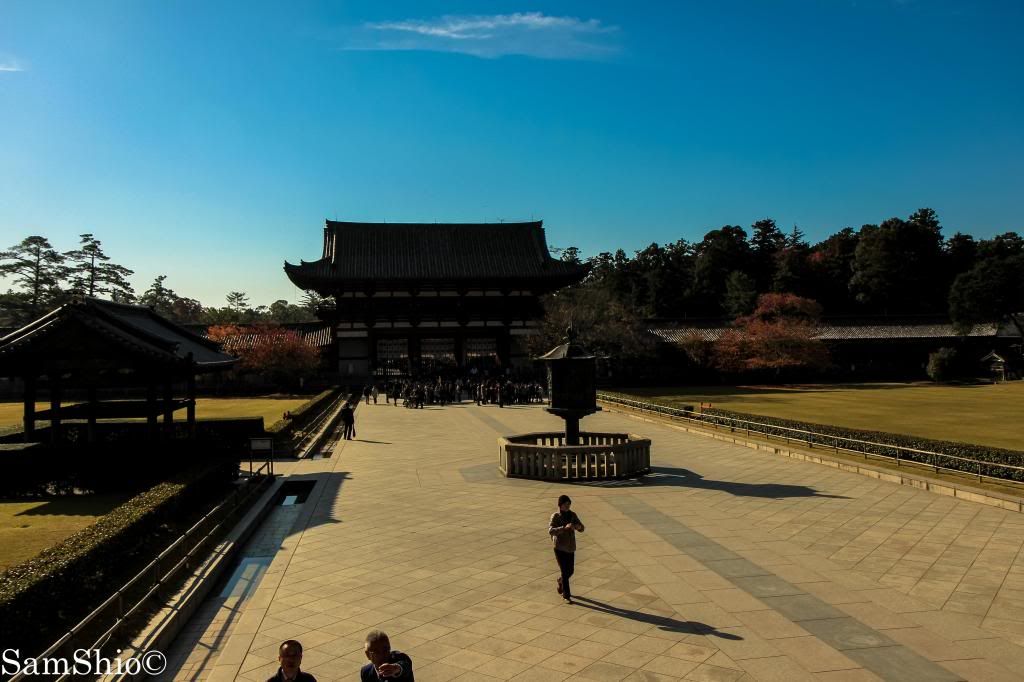 Looking back before I head out to the outlying area...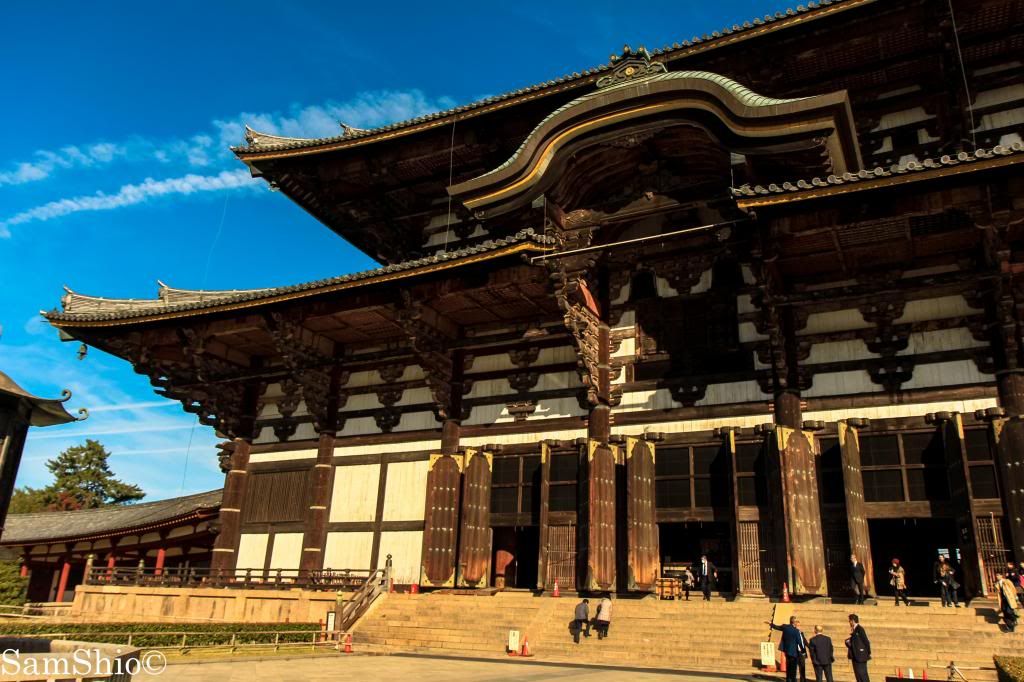 Thanks for looking!
info from Wikipedia