Tenjuan Temple is a sub-temple that is with Nanzen-ji and right next door. It was founded in 1336 by a guy named Kokanshiren who was the chief priest of Nanzen-ji at the time in honor of Nanzen-ji. It has two lovely gardens one dry and one pond.
The colors make it a famous one to view as well, plenty of people were there...
They also set up lights for viewing in the evening...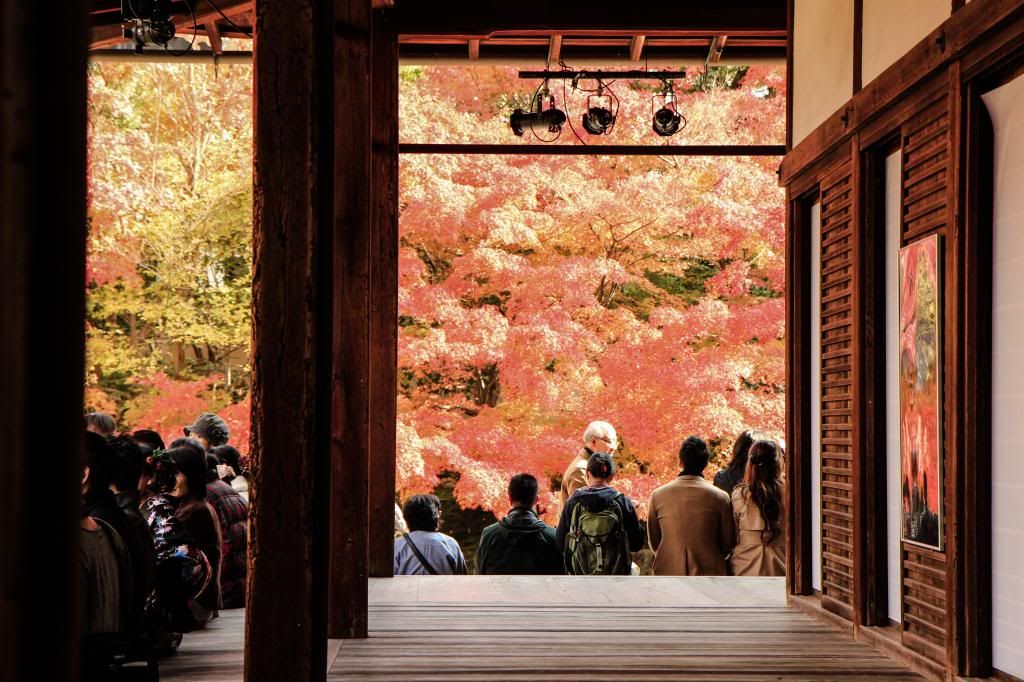 I love dry gardens with moss, absolutely love them.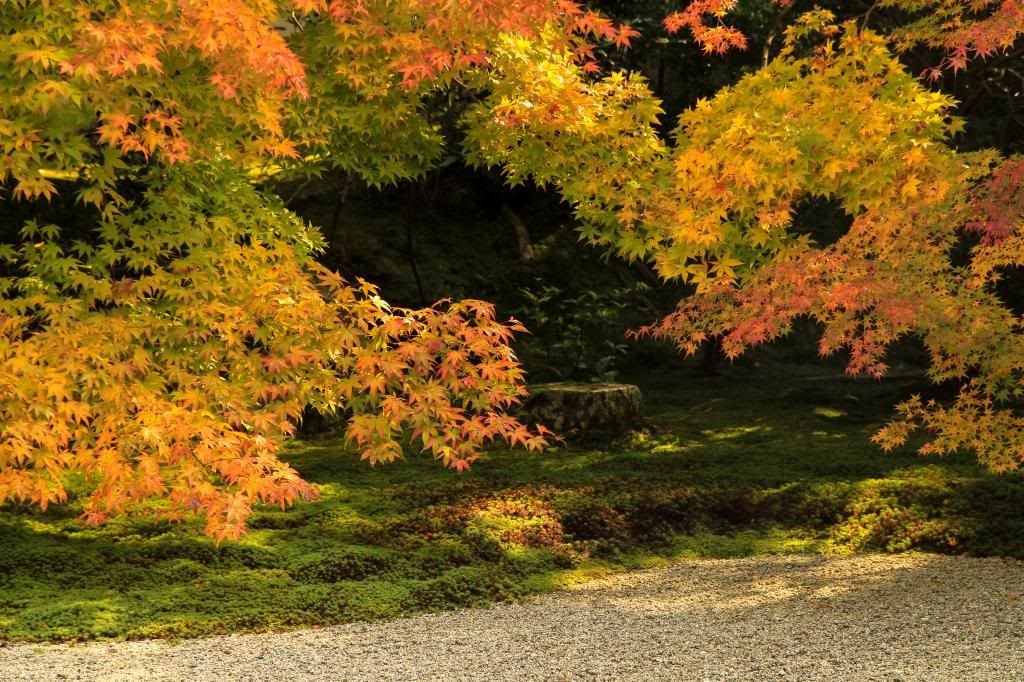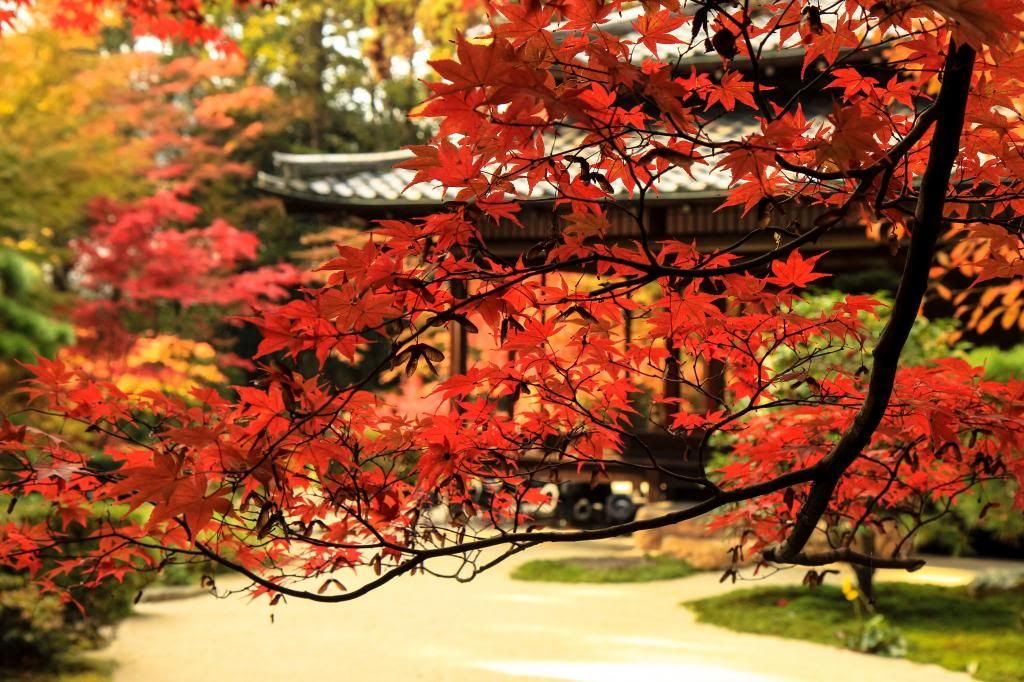 The pond garden was nice and had a nice building with a view out..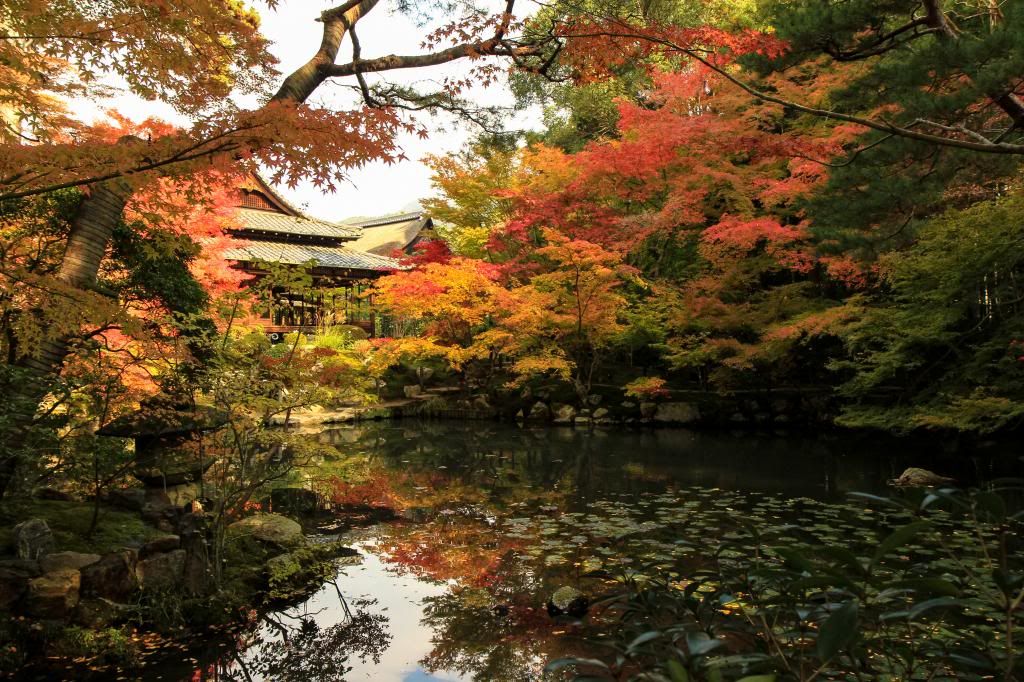 There were some lily pads still floating out...
Thanks for looking!
info from japan-guide.com