Gio-ji is a really small temple area and was a Shingon Buddhist nunnery. There is a single building which is small with a thatched roof and an amazing moss garden but yet small. The history of this little building is that it was part of the Ojo-in Temple founded by Ryochin (disciple of Honen) and over time the temple became in disrepair and fallen that the only thing left was this little building. In 1868 it was abandoned to only have Daikaku-ji take over and a ex-governor of Kyoto in 1895 donated a building from his villa to Gio-ji which is now the present building. This temple is 500 Yen but if you are going to Daikaku-ji pay 600 Yen for both!
I am all about moss and this was great, small but immense satisfaction came from viewing it...
There was still much shade and I bet I came a few days before the autumn color peek which would have been amazing...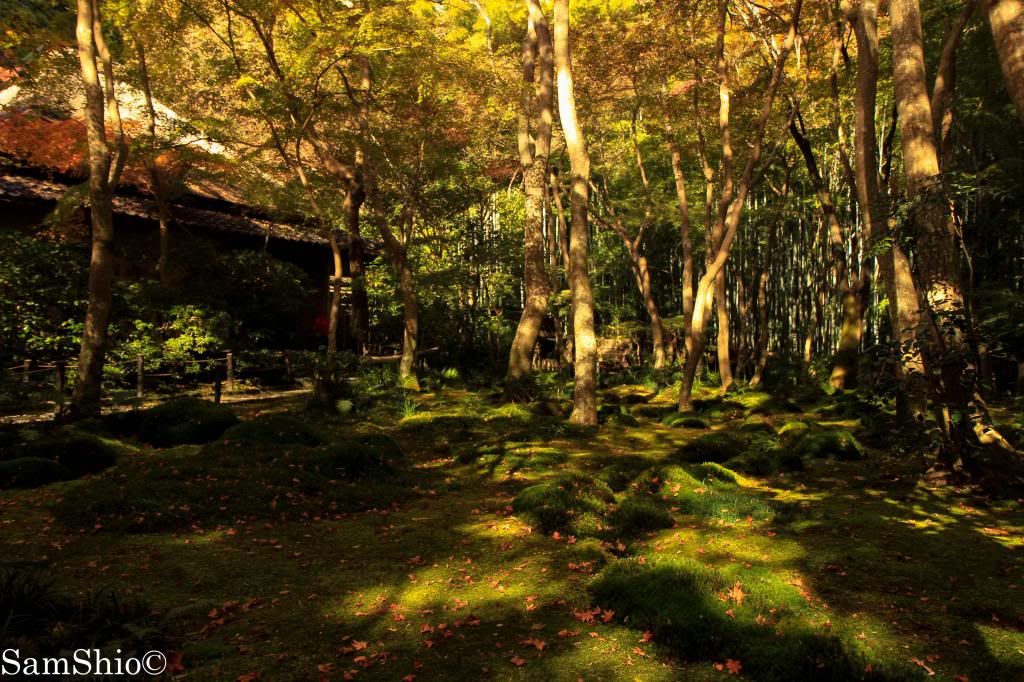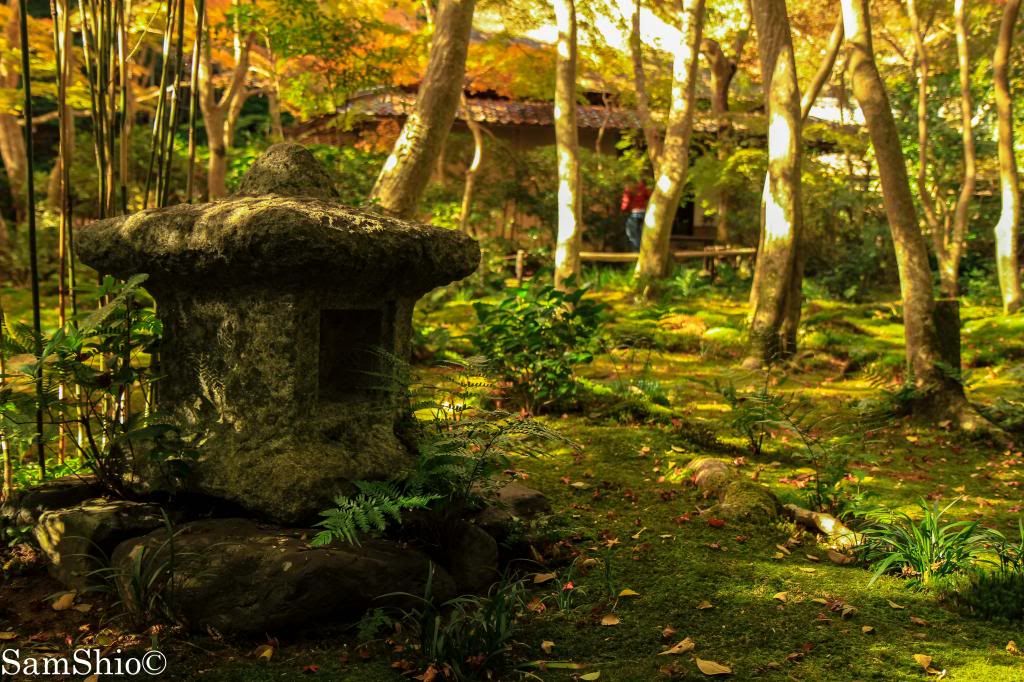 Lots of green indeed...
Such thick lush moss..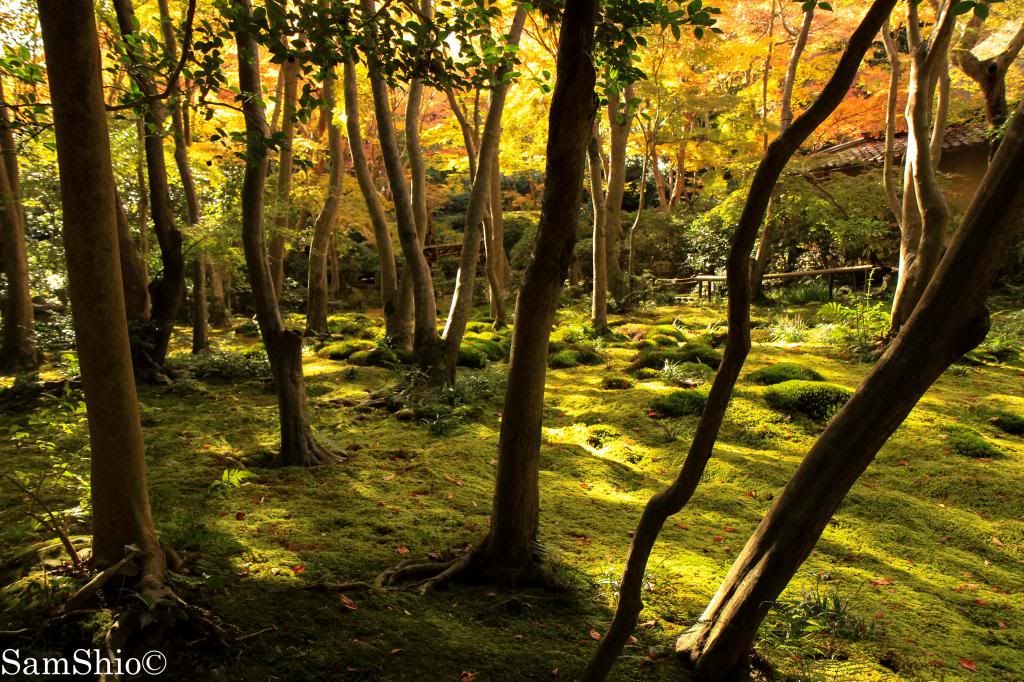 Cute cat on this stone...
I love the autumn...
Thanks for looking...
Info from kyoto.ananoxn.com