Nison-in (Two revered images), is a Tendai Sect of Buddhism temple located in the Saga area of Kyoto out west. It is a great place to see maples in the autumn. The name of the temple come from the fact of the two main images; statue of the founding Buddha and one who has reached enlightenment. Founded in 834 by Emporo Saga and is now part of the Enryaku-ji Temple. All of the structures that are present are not original as it all didn't make it thorough the Onin Wars. The cemetery is known for being the resting places of famous people and emperors.
This was a great place to stop!
The approach up the long stairs that steadily went up had vivid maples along each side.
The Hondo Hall...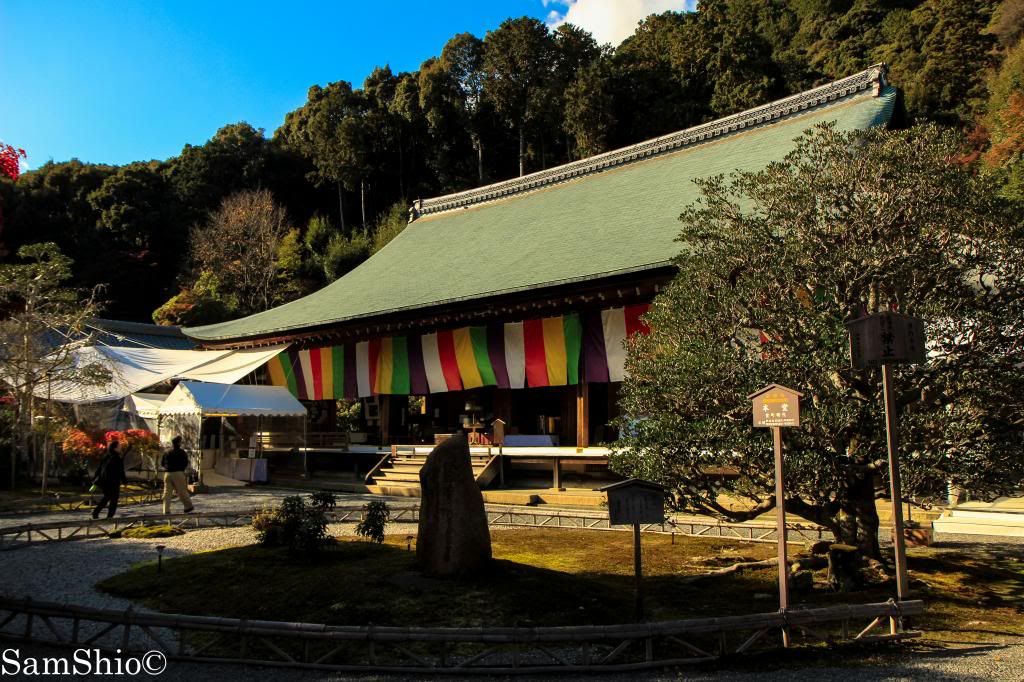 More moss out back!
Had a view of Sagano below next to the mountains...
The cemetery was large and went around the mountain side.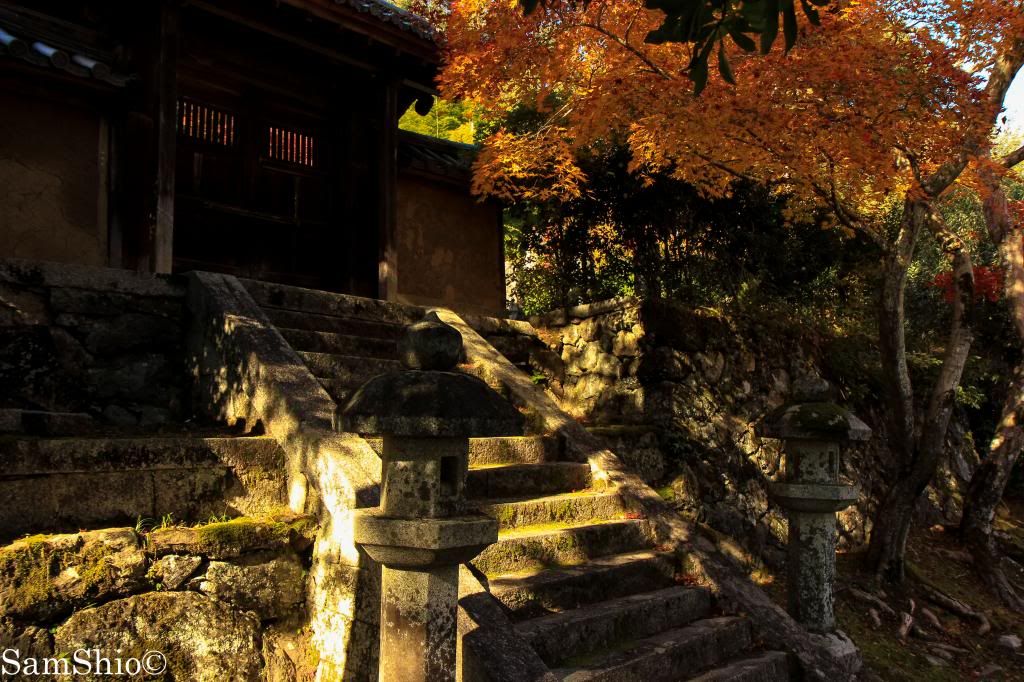 Many rest there...
Thanks for looking!
Info from Wikipedia