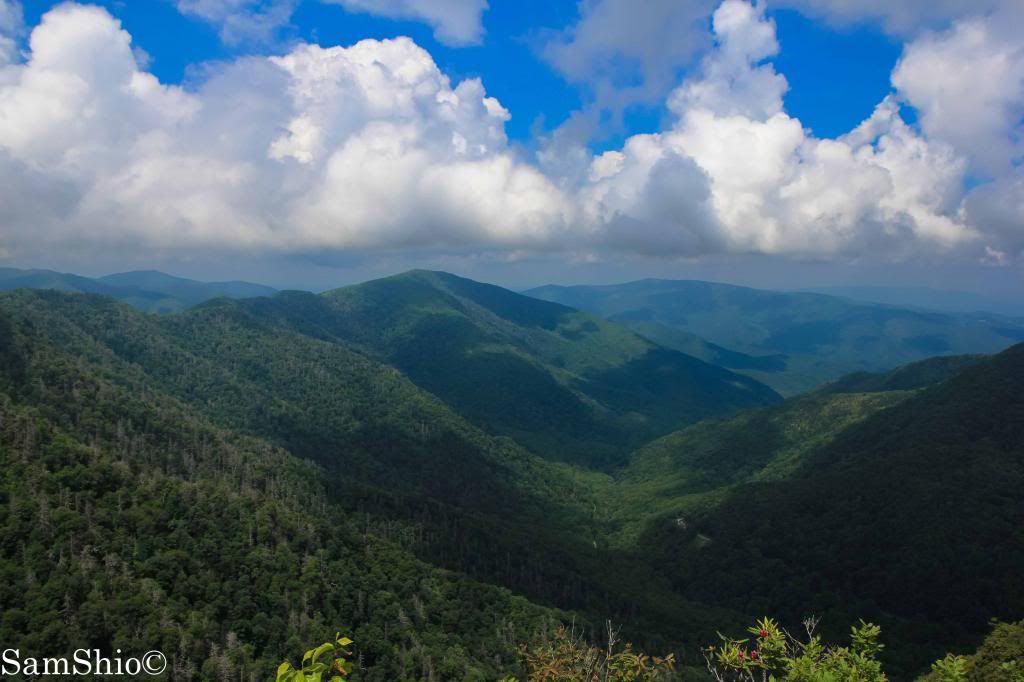 Chimney Tops trail is a popular trail as it offers a 360 view. It is a great view on top but it comes with quite a bit of work. The trail it's self is 3.8 miles long and 1487 feet gain in elevation. The first half is steady up but the last half is quite steep and was rough. You wont regret it as the scenery on the trail going up is nice. Enjoy the photo's.
You will follow water up most of the way to the top which is nice and adds a certain coolness in the air.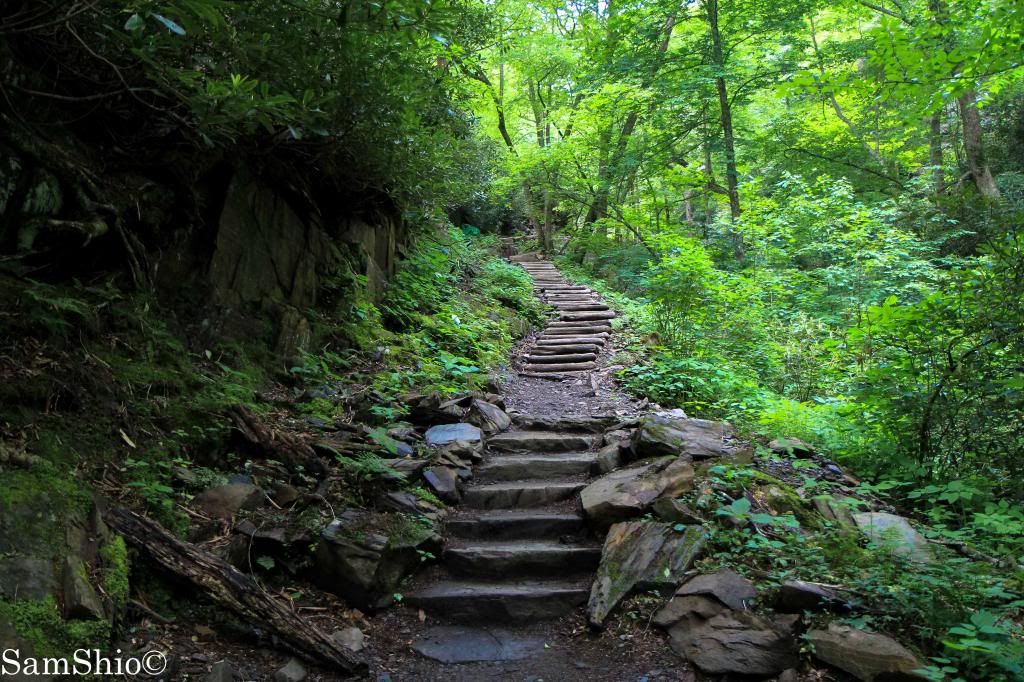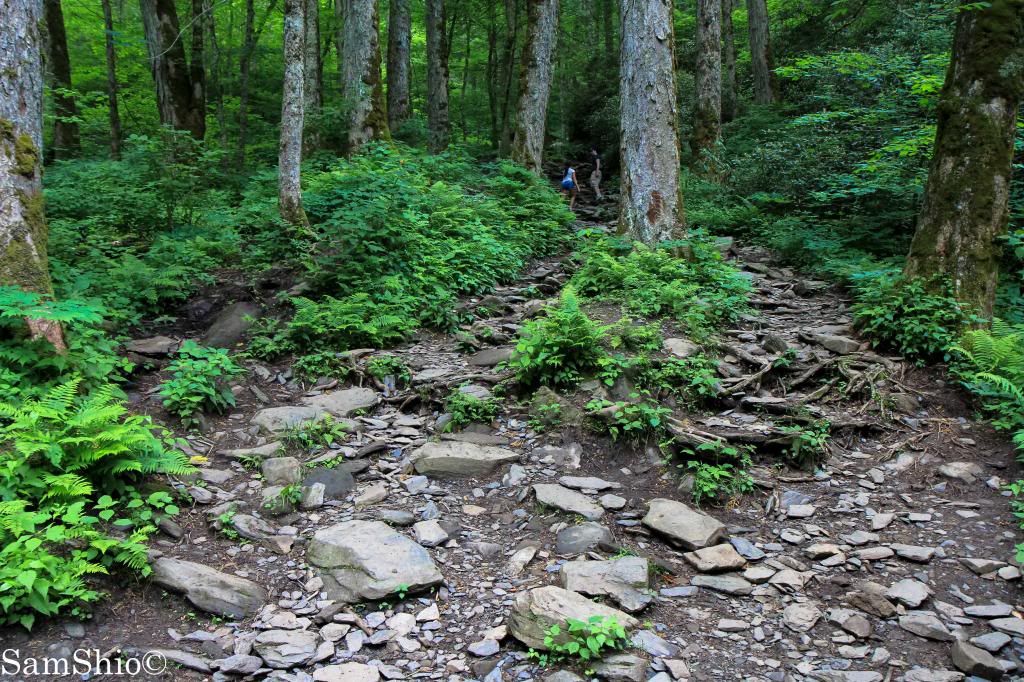 They are actually repairing the trails making it easier for people to travel it. Water has made some parts muddy and instead of the loose rocks and roots they are putting in some steps. This is the area where it starts climbing pretty quickly.
To reach the actually end of the trail and an excellent view you have to climb this rock scramble which gets narrow and steep. If you slip you can be injured pretty badly or worst.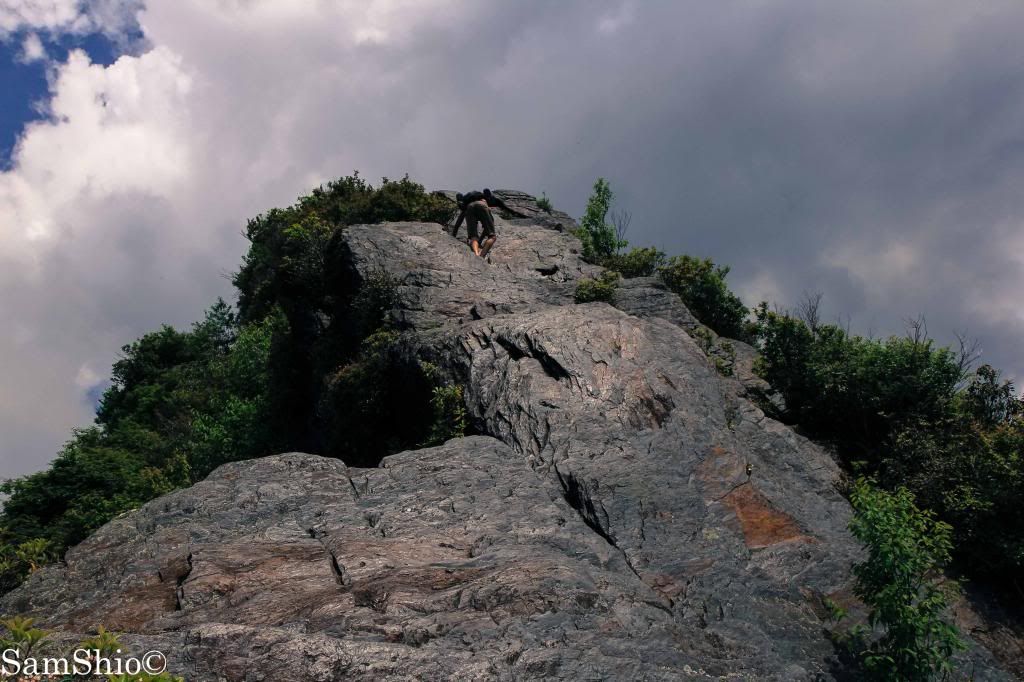 This guy ahead of me heading up was going bare foot most the trail!
It was intensive so my girlfriend stayed at the bottom of the climb and I had to get to the top to enjoy this majestic view. The picture above is looking west towards Sugarlands.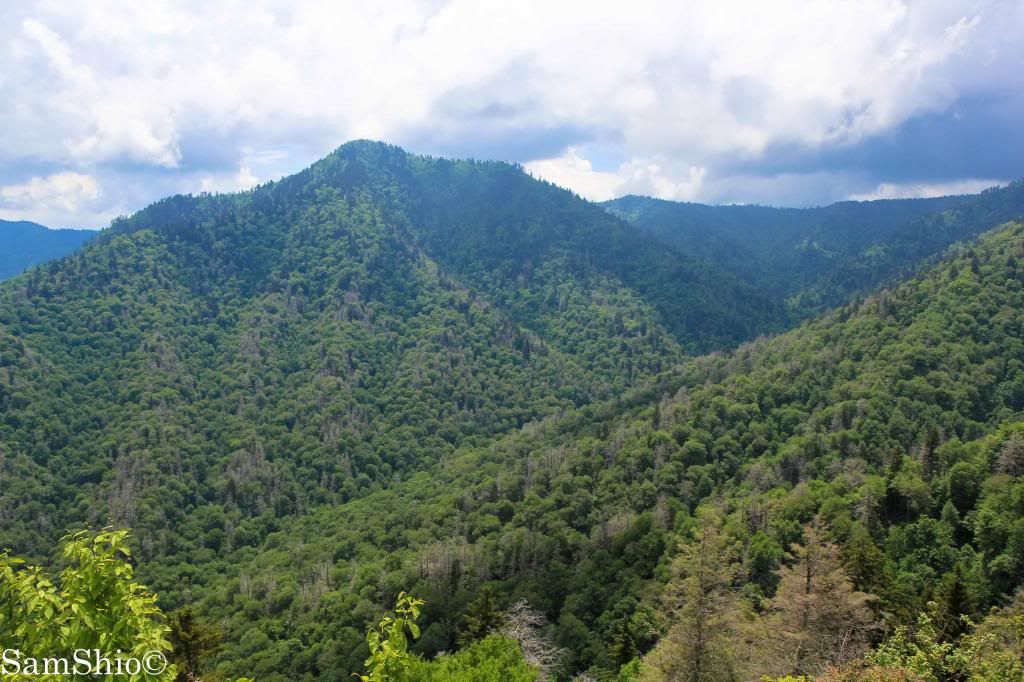 You actually get a great view of Mt. LeConte in front of you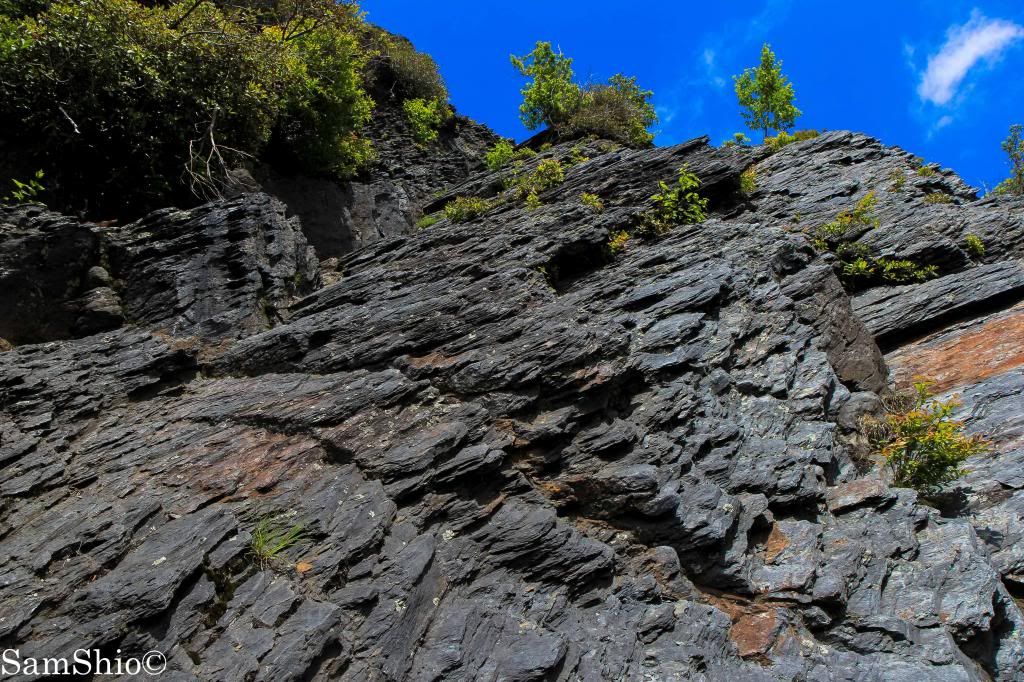 I shimmed down this rock face to reach my girlfriend again. This was really slick and I had to hug the rocks and almost ride it like a slide.
Thanks for looking!