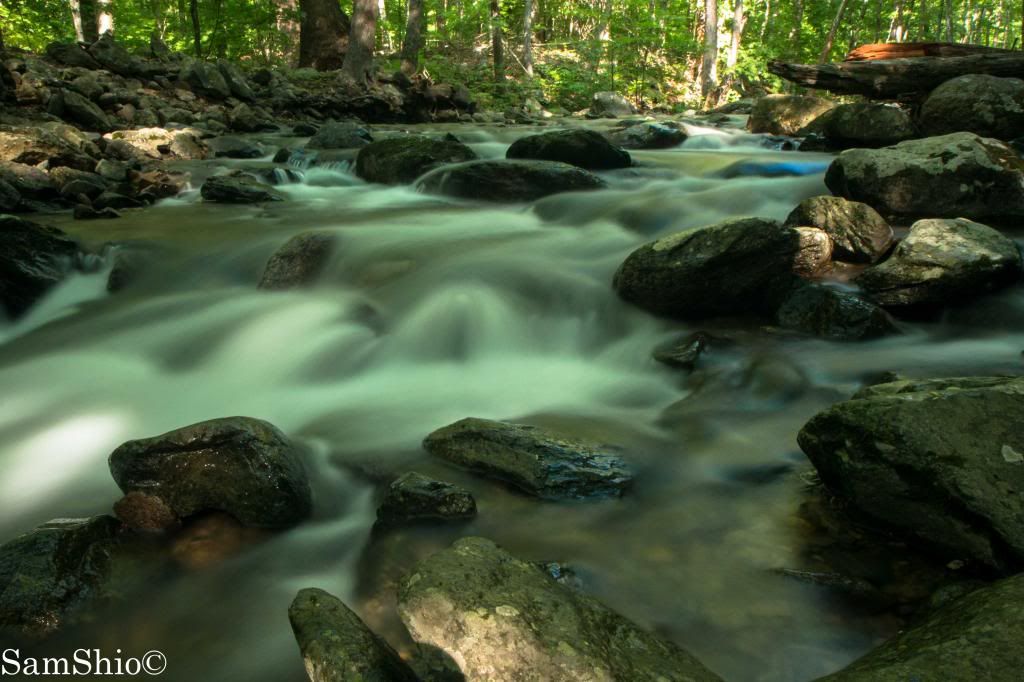 White Oak Canyon is one of the most popular waterfall hikes in Shenandoah National Park. It is a great hike and I did it as a look with Cedar Run on the way back down the mountain, refer to this
link
for the trail. There are 6 waterfalls ranging from 23 feet to 86 feet. Also if you like cold water to take a dip hike in swim trunks as there are decent pools under the falls but it may be crowded. I also parked at the bottom outside of the park.
The trail is a great one that offers great views and follows water all the way to the top of the Upper falls. The nice running water noise is great background and offers a cool hike in the shade.
The trail crosses a few times over the water which is fine but beware as if it is raining or just rained a lot it might be higher then normal and a path that only your soles of the shoes are in water might be ankle deep.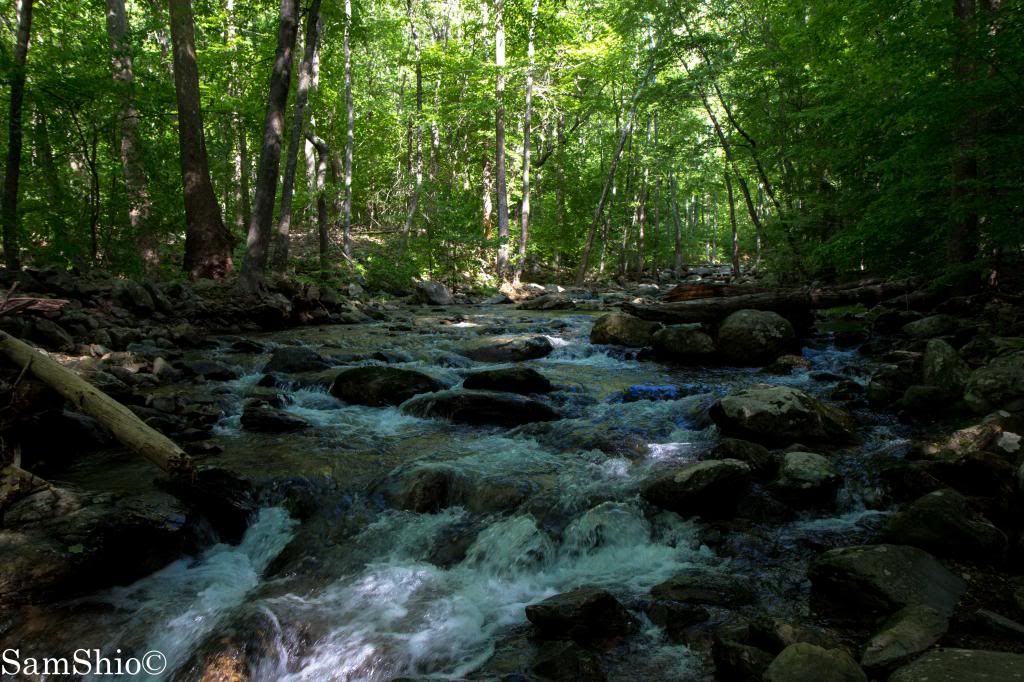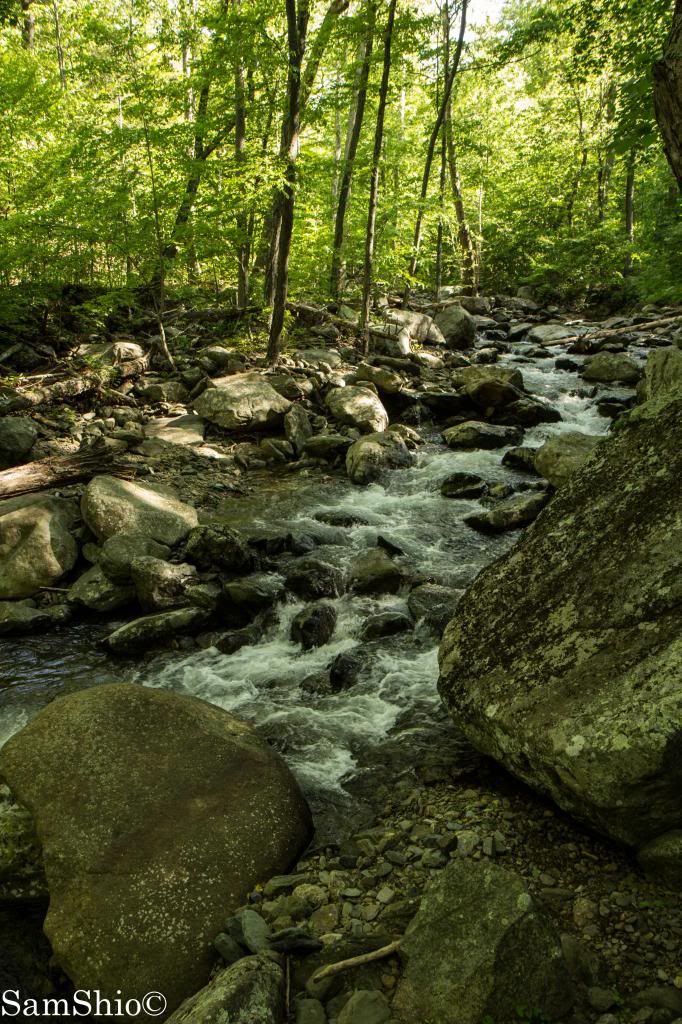 Might not be able to tell but this is over 20 feet and the pool of water below is around 5 feet deep maybe more or less and this one isn't that far into the hike.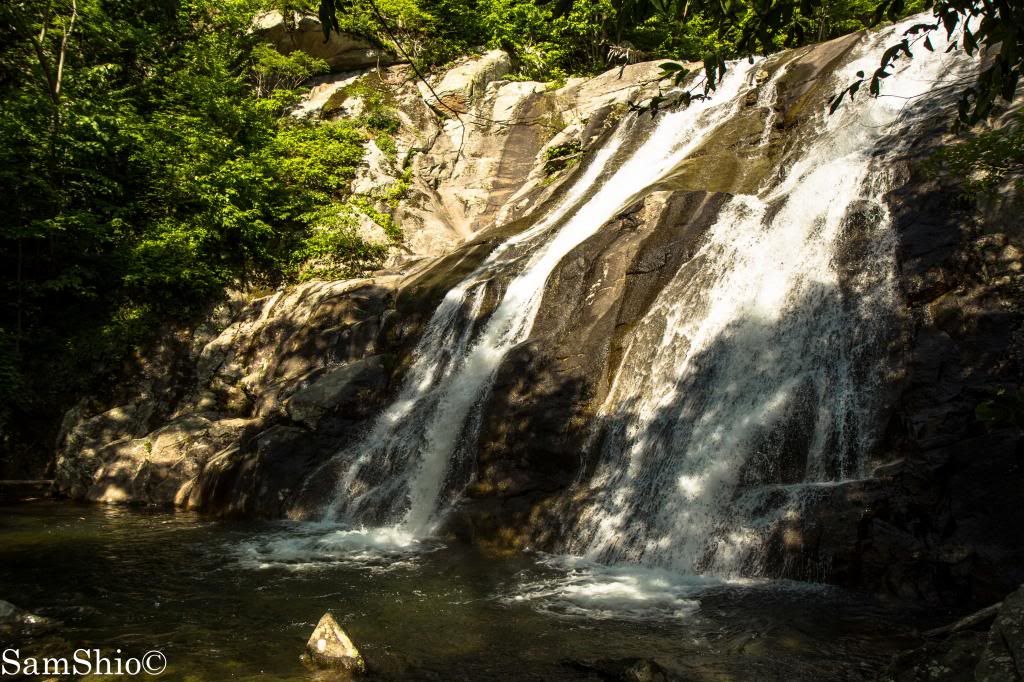 There isn't to many views of the mountains from the hike since most of the trail is covered and it really is a hike for the falls.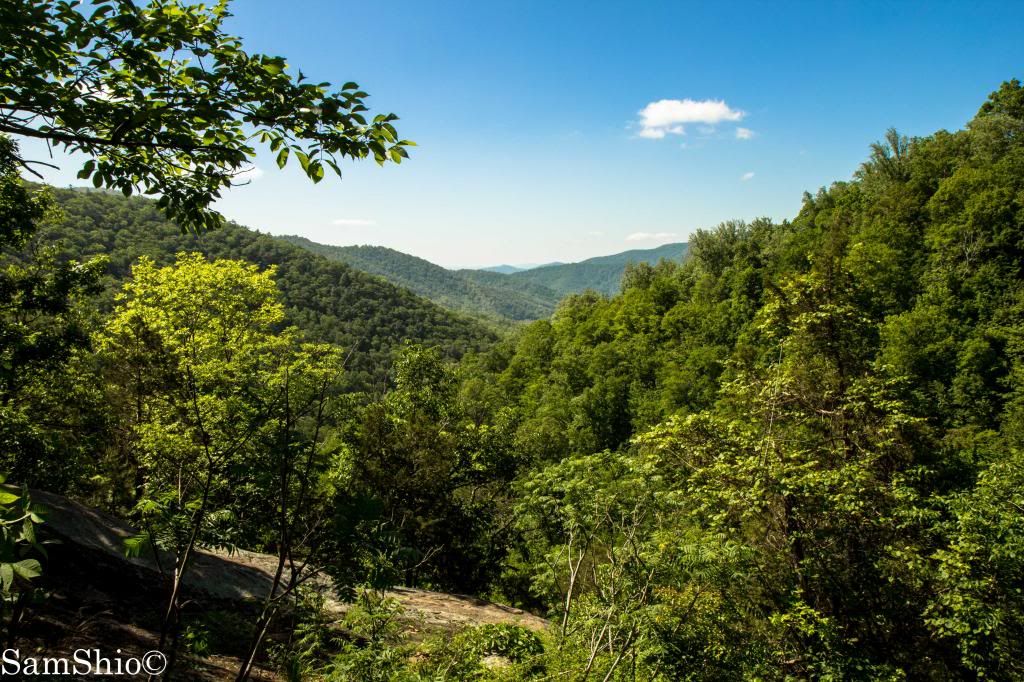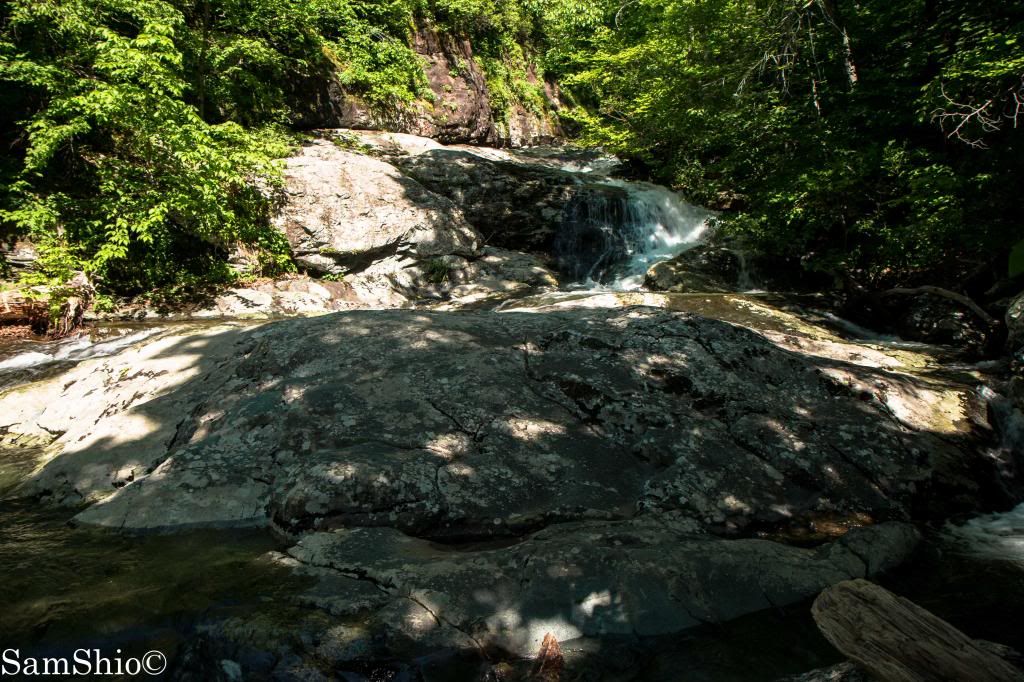 This is the upper falls and you are on a cliff to over look the drop and it is a pretty good drop.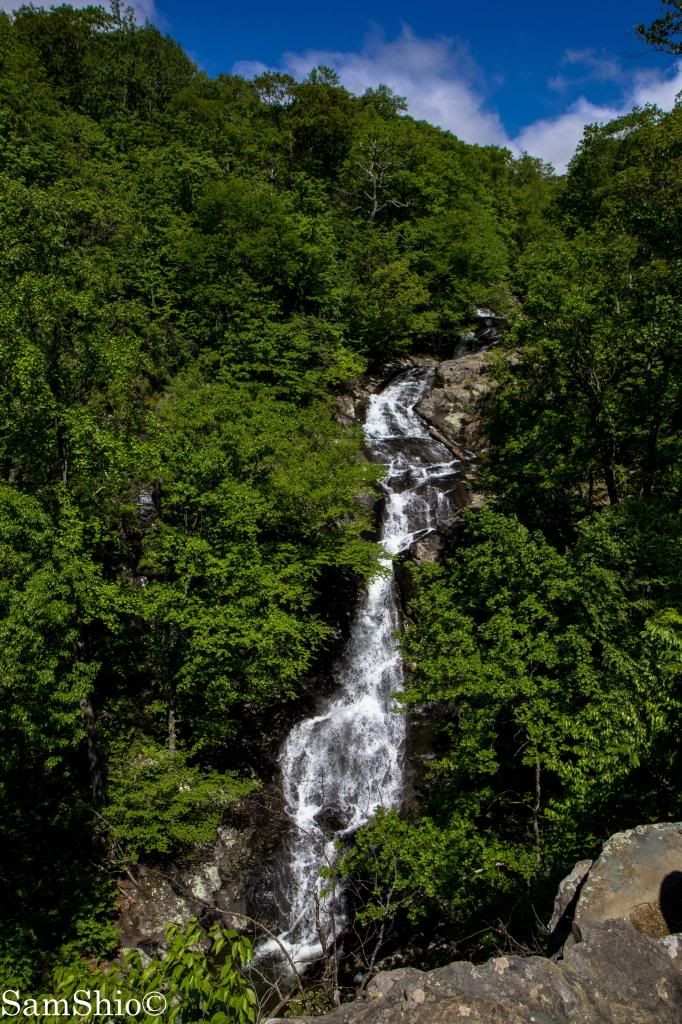 Hope you enjoyed the photos. If you are going to take the loop trail which I recommend since it is a great trip, pack plenty of water, good shoes and some snacks or a lunch!