The Sagano and Arashiyama area of Kyoto is lovely to walk around at. There is a bunch of temples and the area is gorgeous with some farms land between houses. I took a few pictures while I was walking around that I can show as I traveled between the temples and shrines.
There was some green and then deep red maples trees which are famous in the area...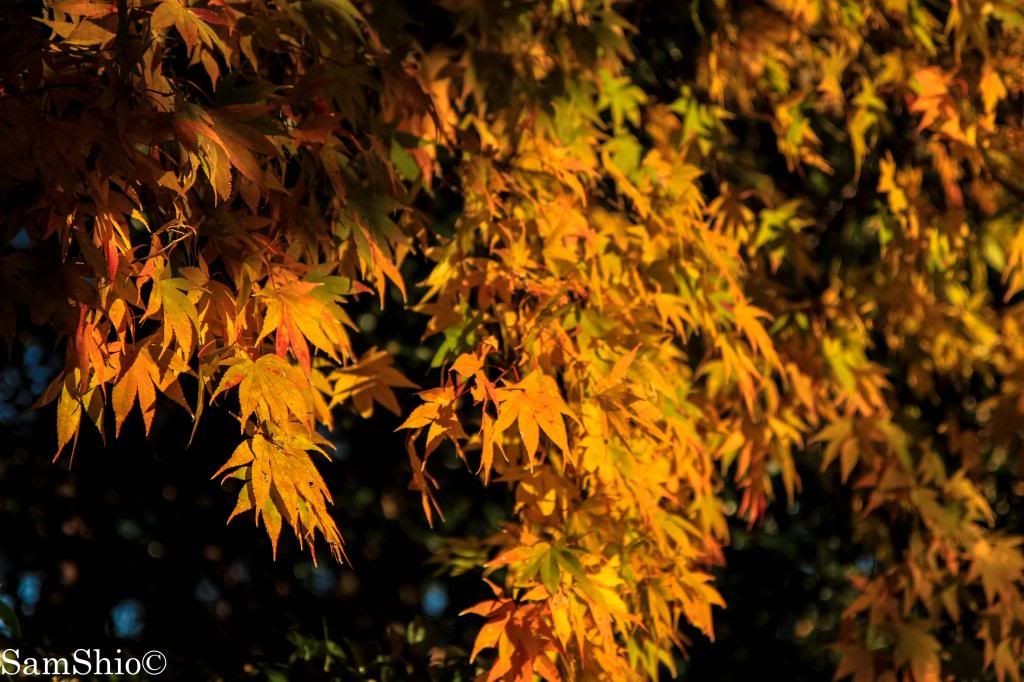 Here is a Romantic Train map in the Sagano and Arashiyama area that travels West.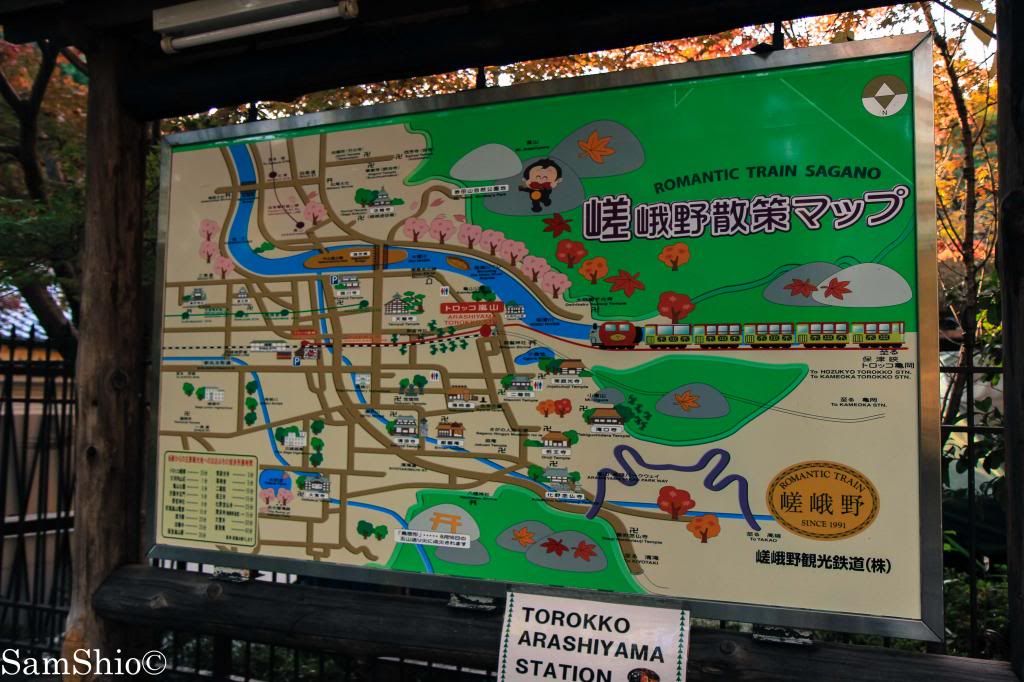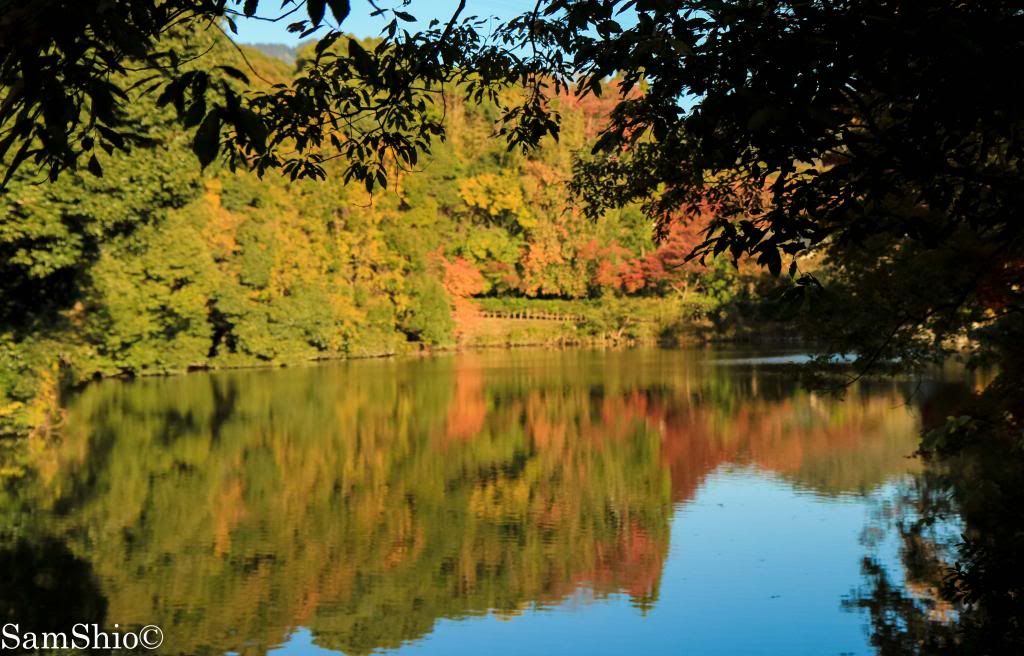 These fields are here and there and it reassures you that not all Kyoto is packed in...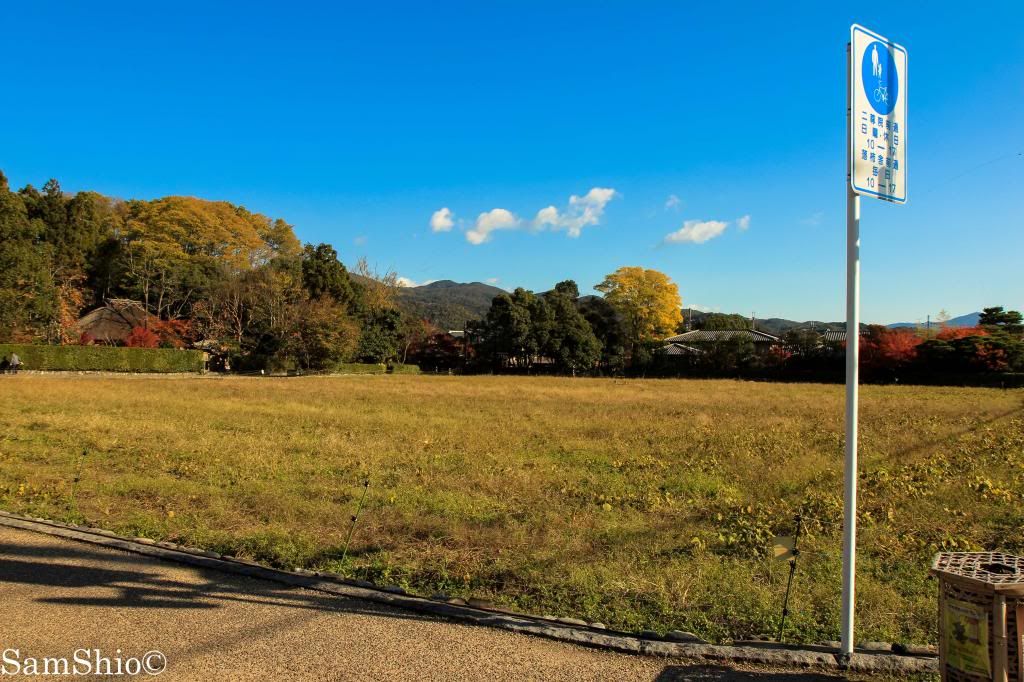 Here is me bundled up and taking a self picture in a mirror...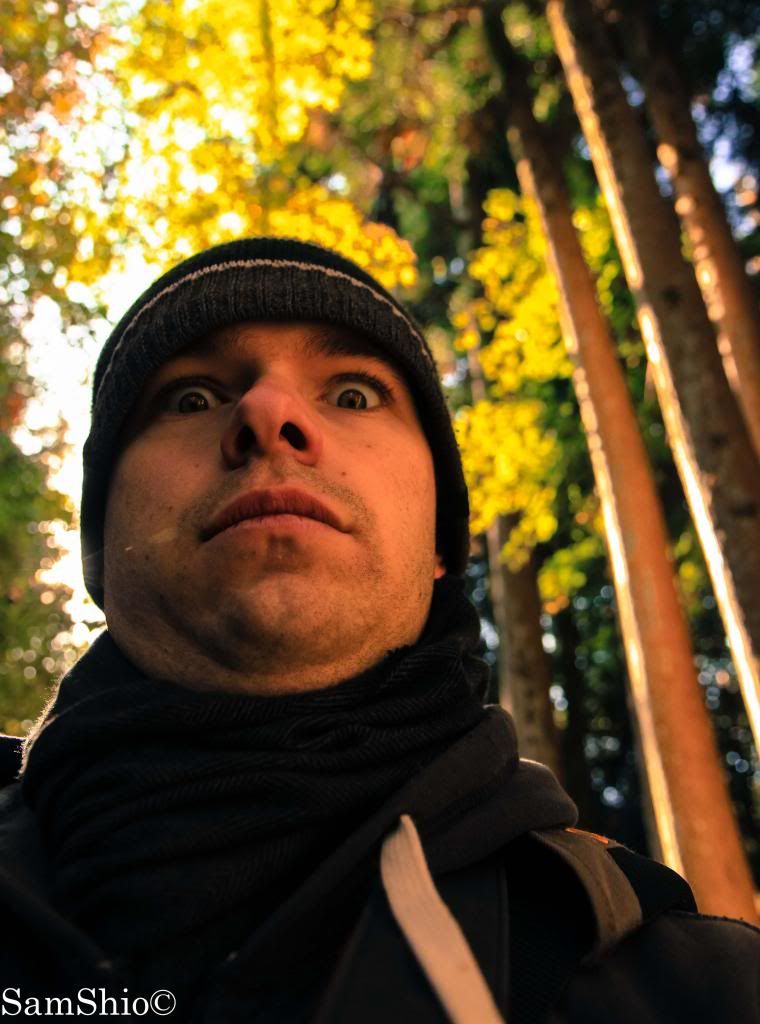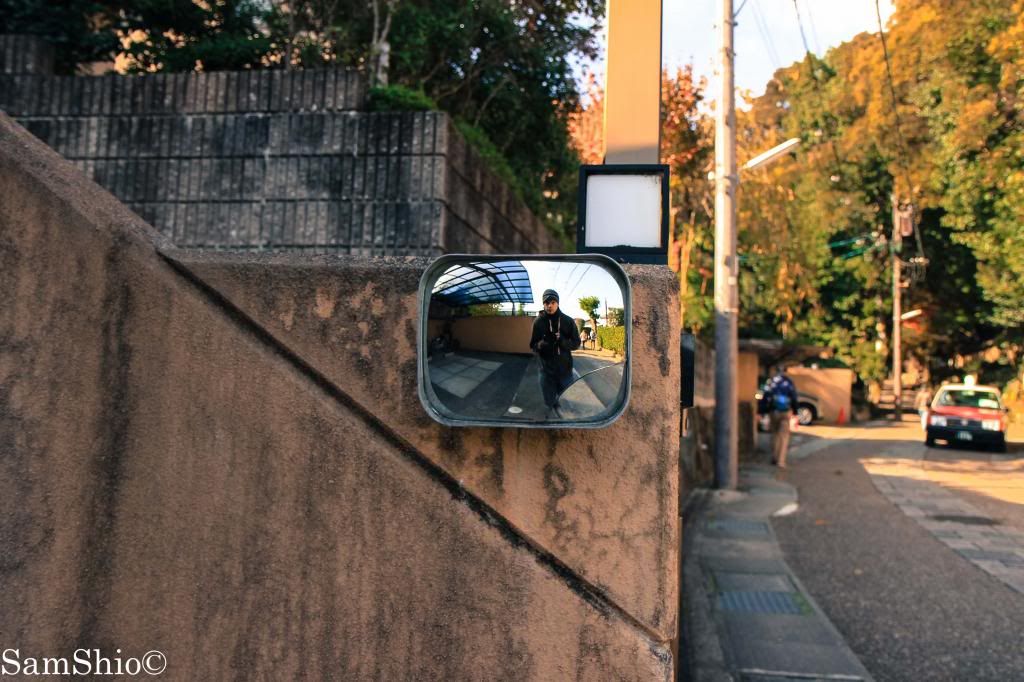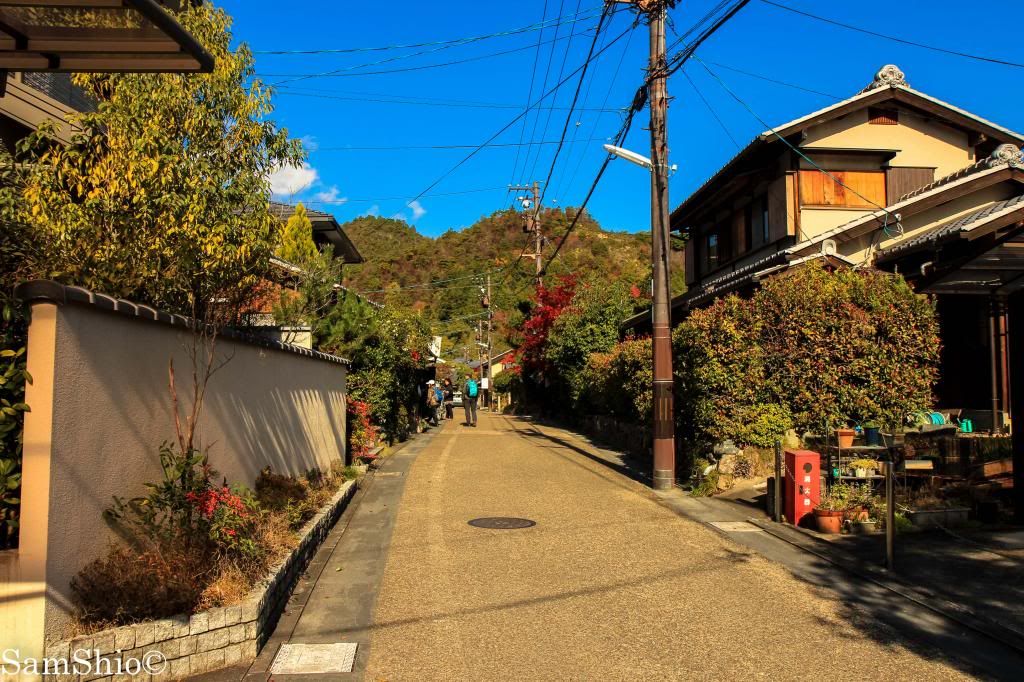 This was an interesting building and the "windows are opened opposite of each other!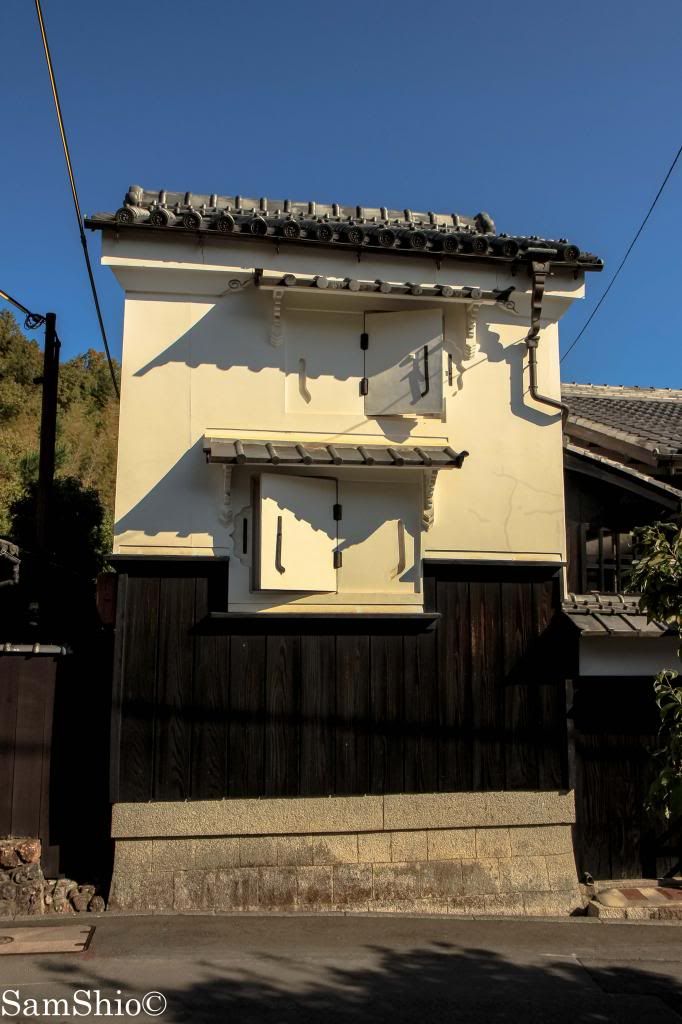 Found some tradition thatched roof tops...
This was the entrance to a shrine...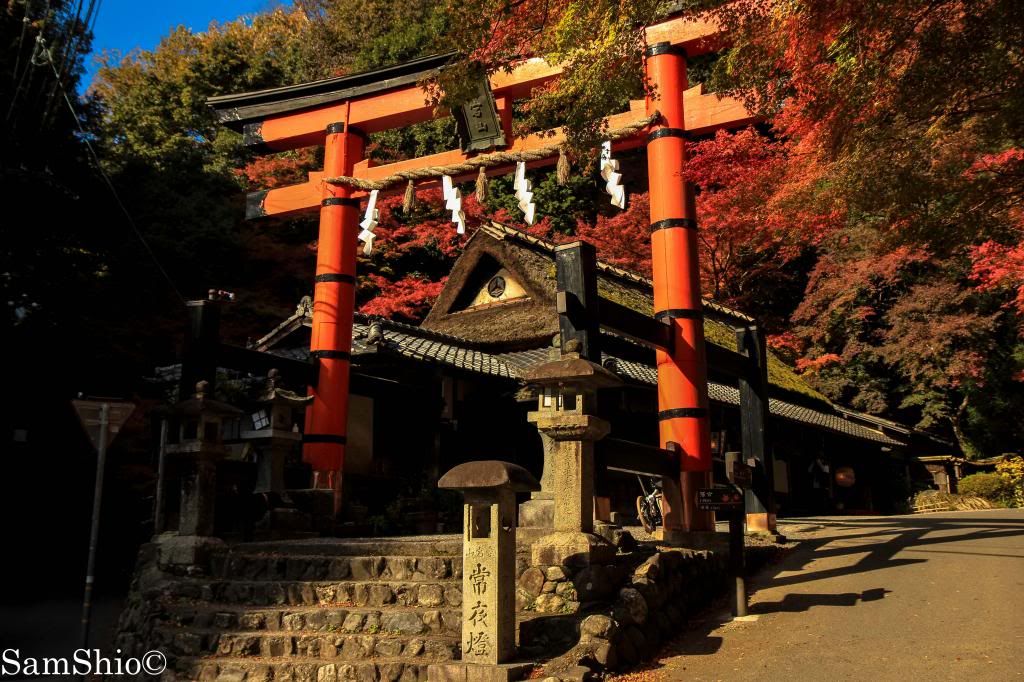 Enjoy the little sign that tell you to watch out for some traffic!
Thanks for looking!