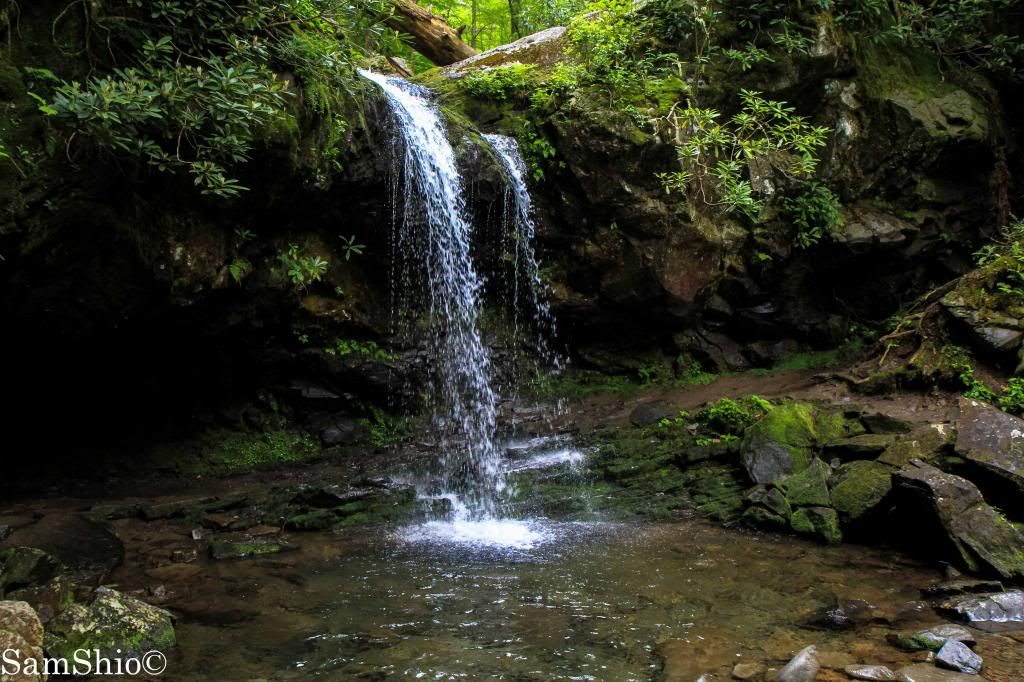 Grotto Falls is off of the Foaring Fork Motor Trail which is a one way road that is a very short drive from Gatlinburg, TN. Trust me it is worth the drive to take it and this hike is really easy and pleasing. It is maybe 3 miles round trip. The misty environment and hemlock forest is really magical and something that I wouldn't get the opportunity to see in Shenandoah National Park.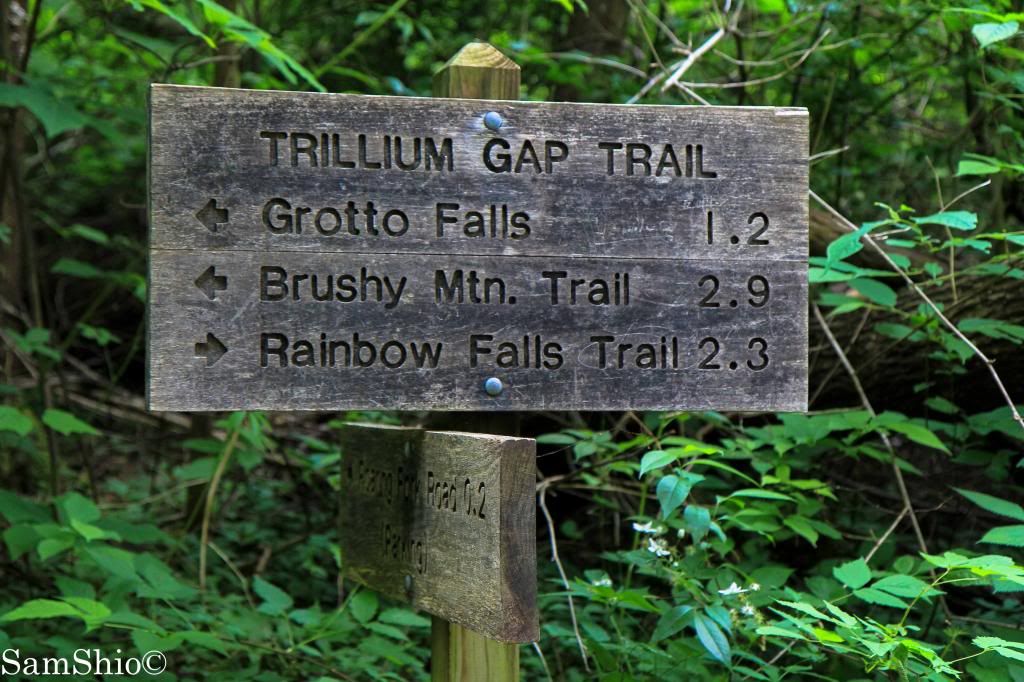 There are a few falls in the area if you are venturous to travel to them as well.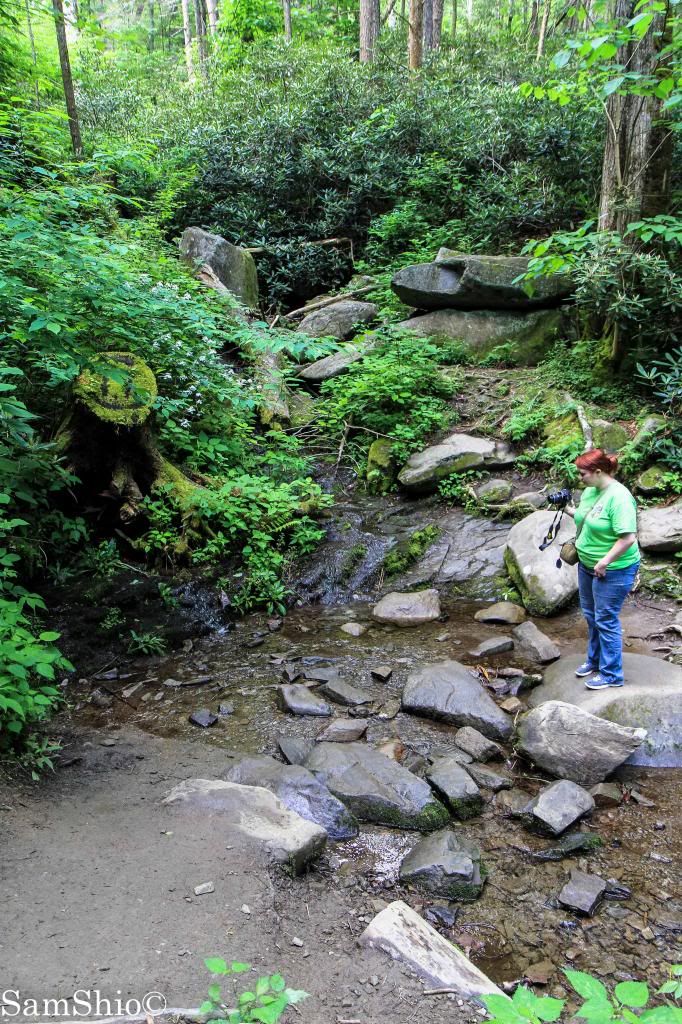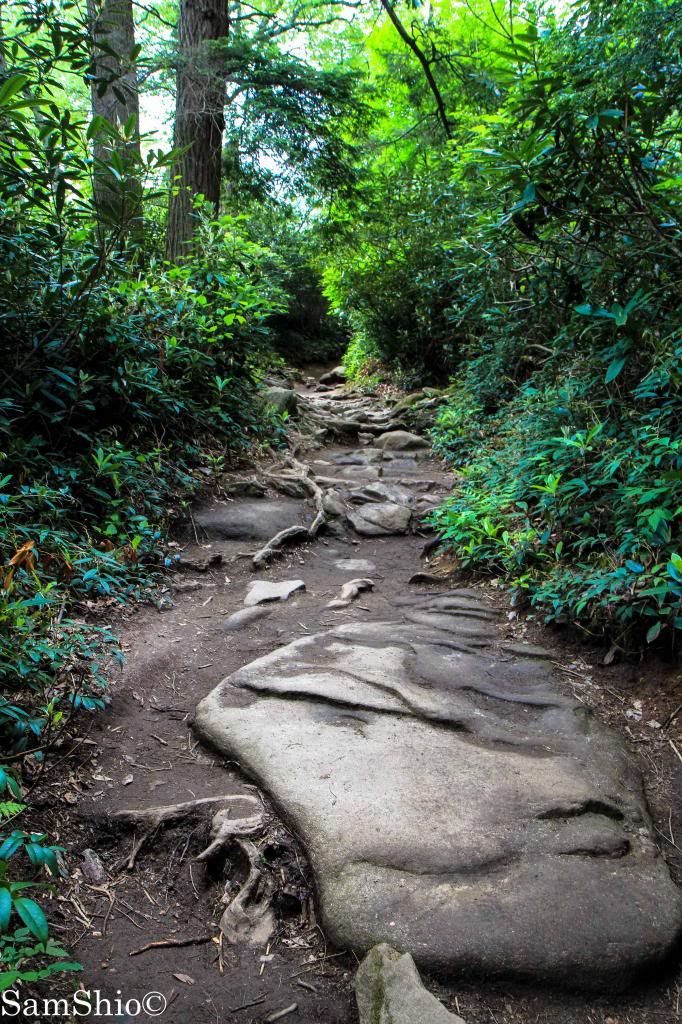 Be careful though when hiking, it is moderately easy in my opinion, but there are a lot of roots on the trail and you don't want to sprain or trip on them. The trail passes some little creeks that run through...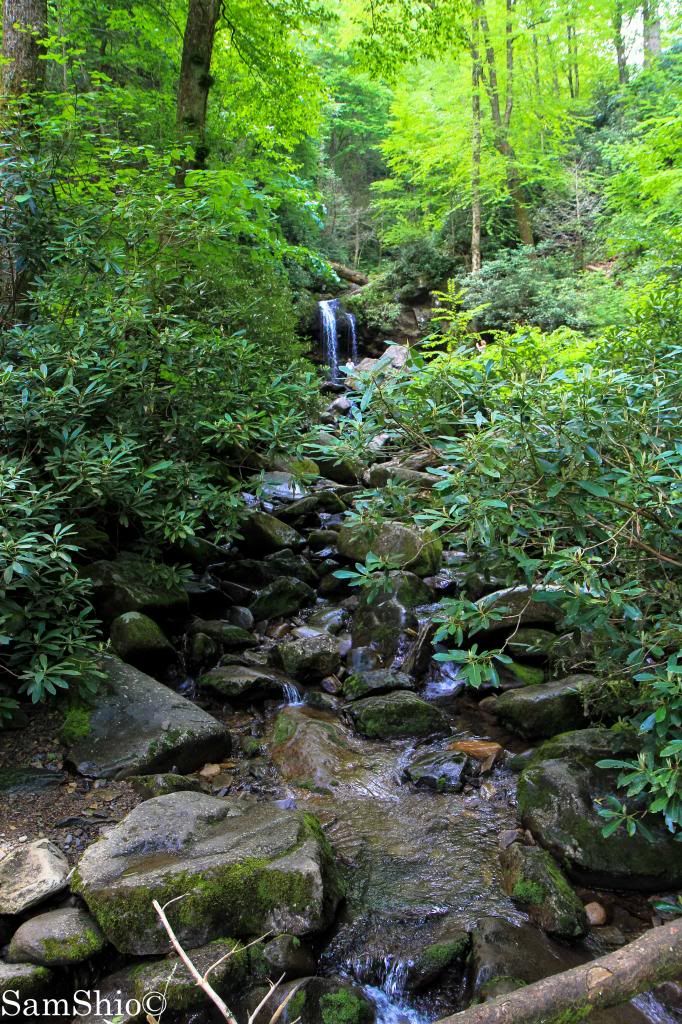 We will know when you are getting closer as you hear the water running up ahead.
Love the rhododendrons and moss that line the banks of the rocky streams...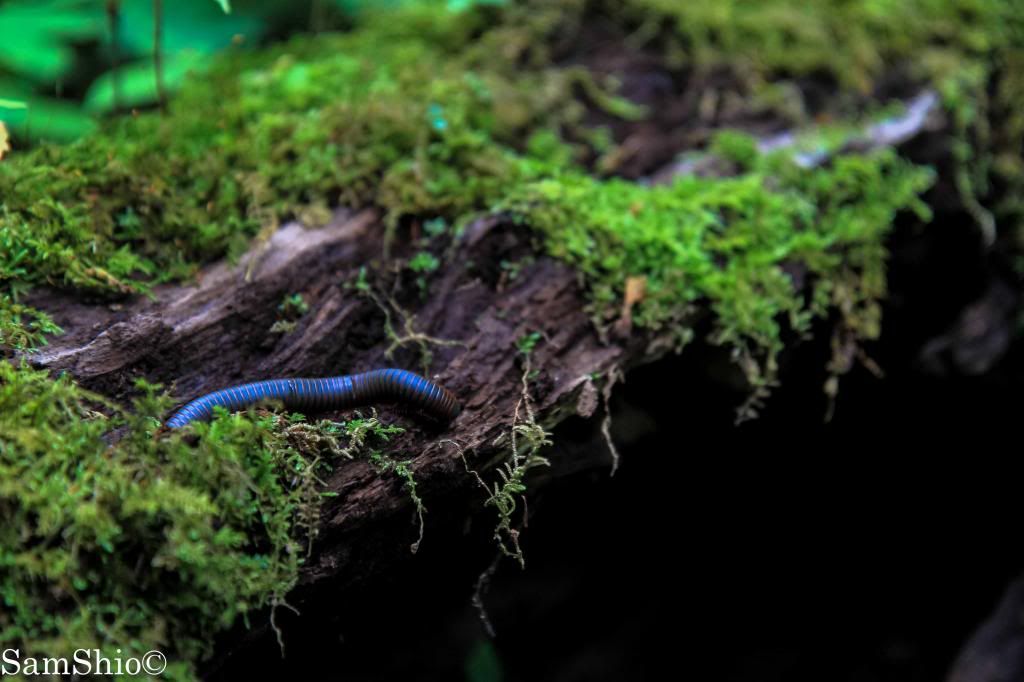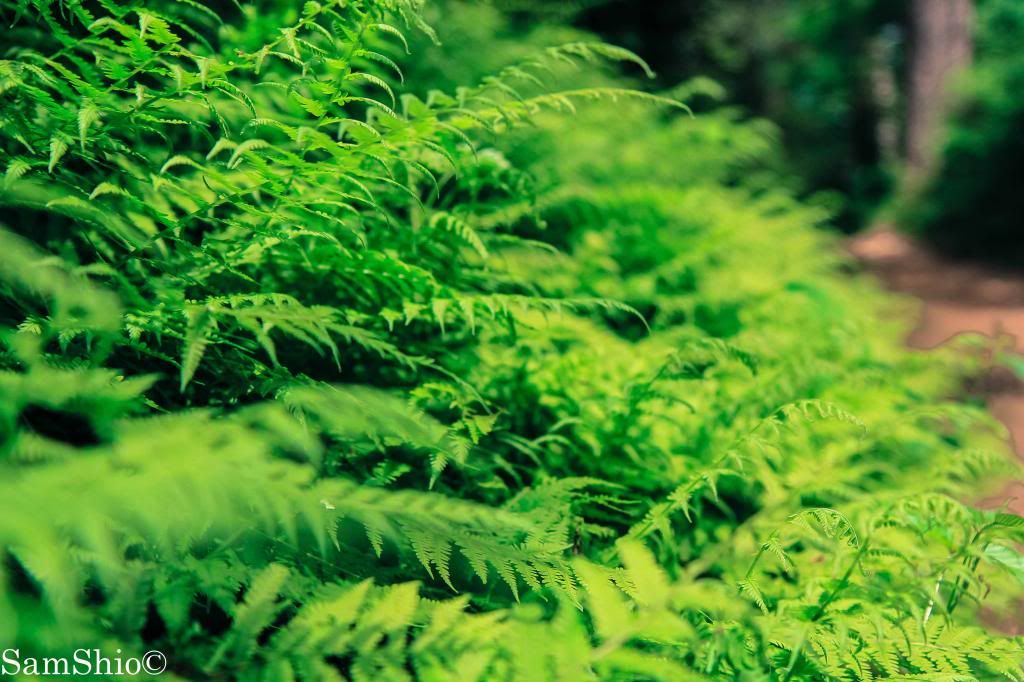 There is a lot of life as well in the shady forest, the ferns and moss are ever so green, and the millipedes and snails enjoy it.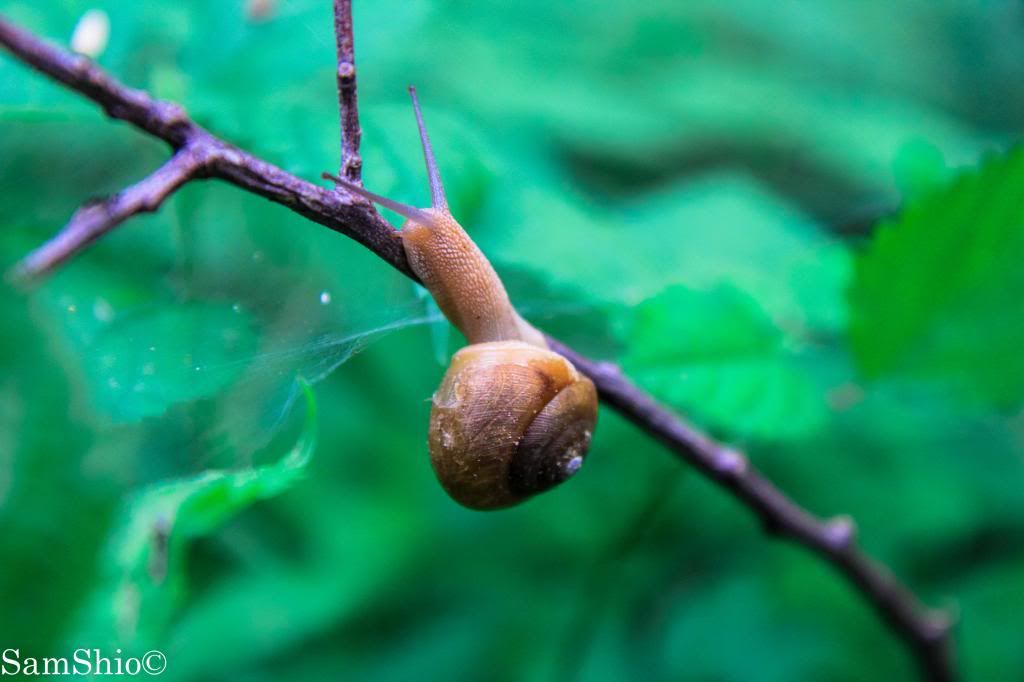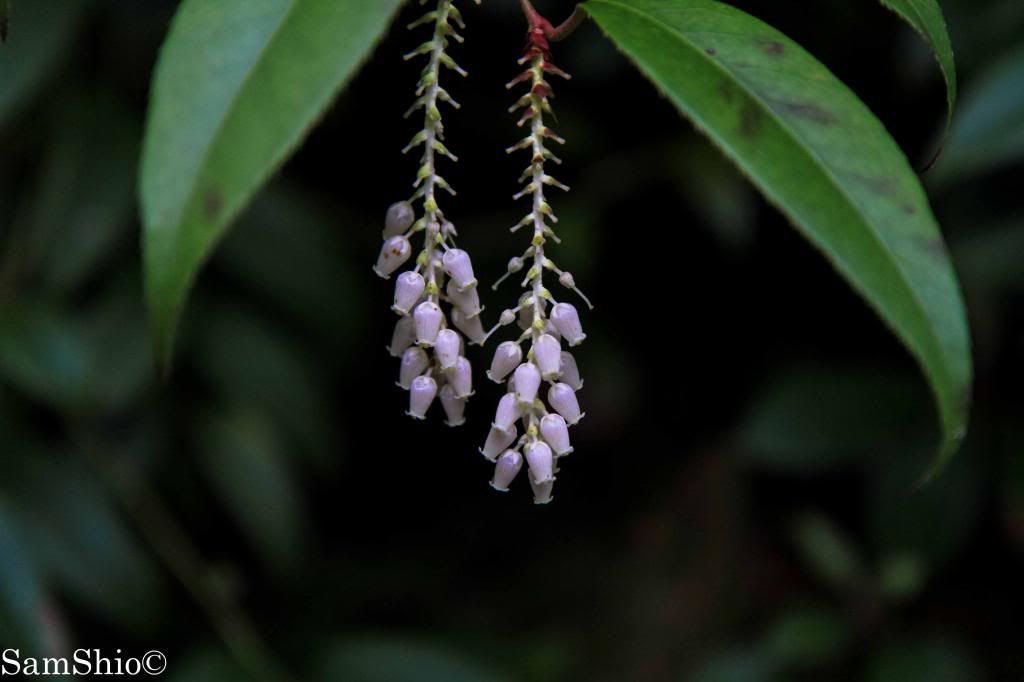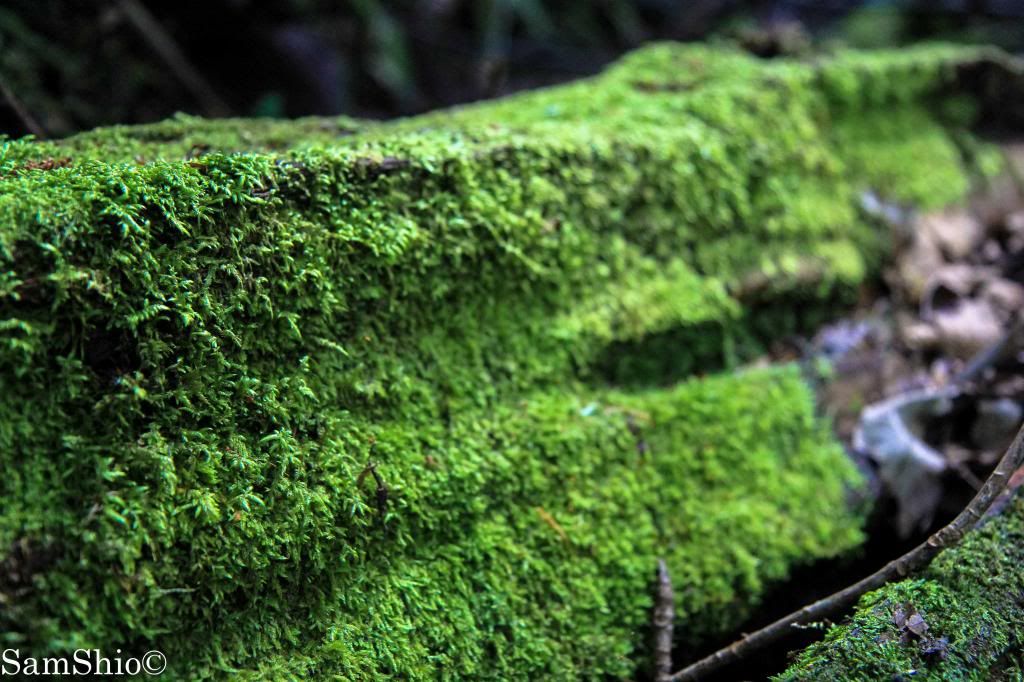 Thanks for looking!