The bamboo in Arashiyama and Sagano are a wonder to walk into. If you really want to enjoy it without anyone present you need to get there early or you are out of luck. I remember the first time that I had walked down it was in 2012 and it was super crowded around noon. I traveled through it in this past Autumn at 8 am and it was quite and such a serene thing to be apart of.
It was two other men and me just walking slowly down the path, all of us taking pictures before we continue so we are not in each others photographs.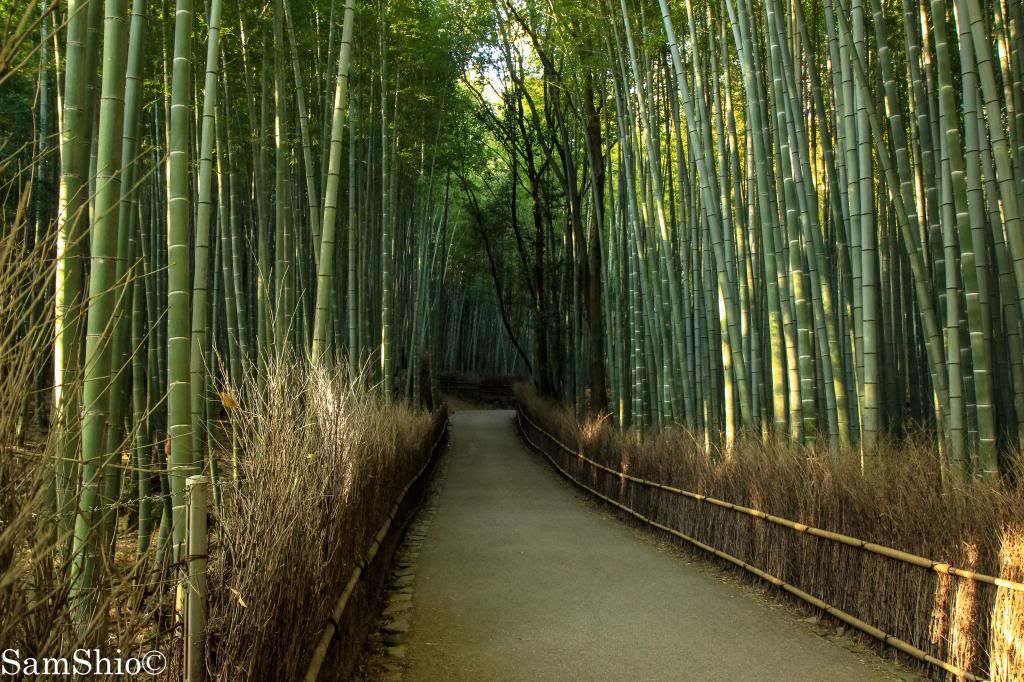 There was a slight breeze that you could hear going through the leaves at the top of the bamboo...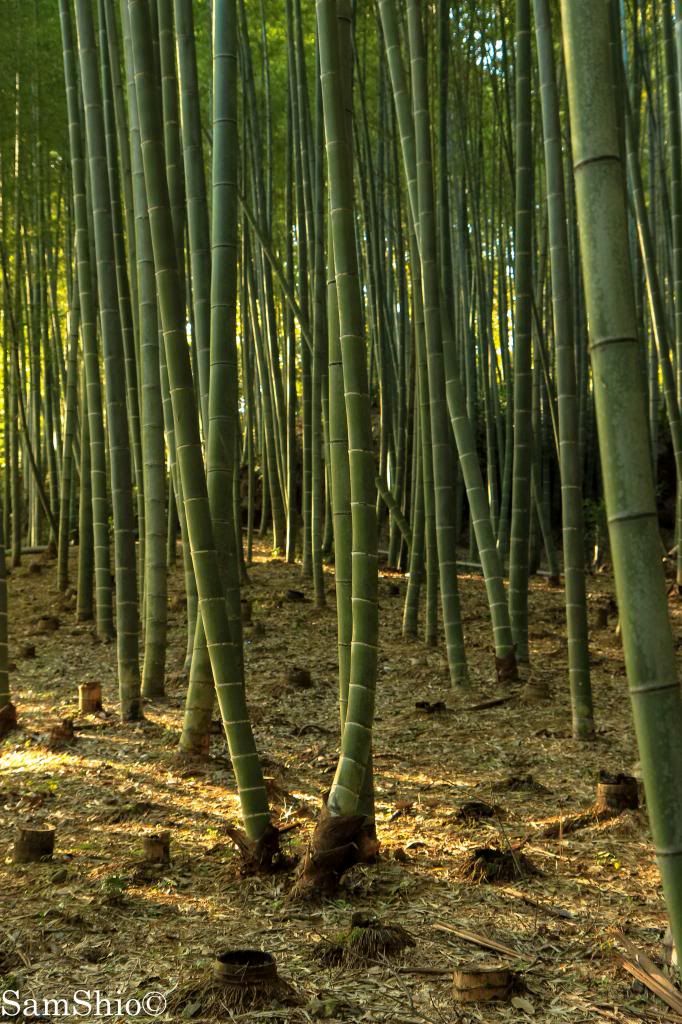 There were some fall colors all around the intense green bamboo...
Go if you can, thanks for looking!