I didn't go here on my first trip to Japan because I was uninterested but was glad that I gave myself a chance to visit. I had time and visited a lot of Arashiyama and I wanted to get away from the strong crowds that was down around the bridge so I came up here. It is located on Mt. Arashiyama and has 180 Japanese macaque monkeys. I will give you a heads up that you will pay at the bottom of the mountain and then hike up for about 20-30 minutes to the top which is a little strenuous. You will enjoy a great view of the city though!
Here is the trail up the mountain!
They will walk by you and pass you so don't get freaked out...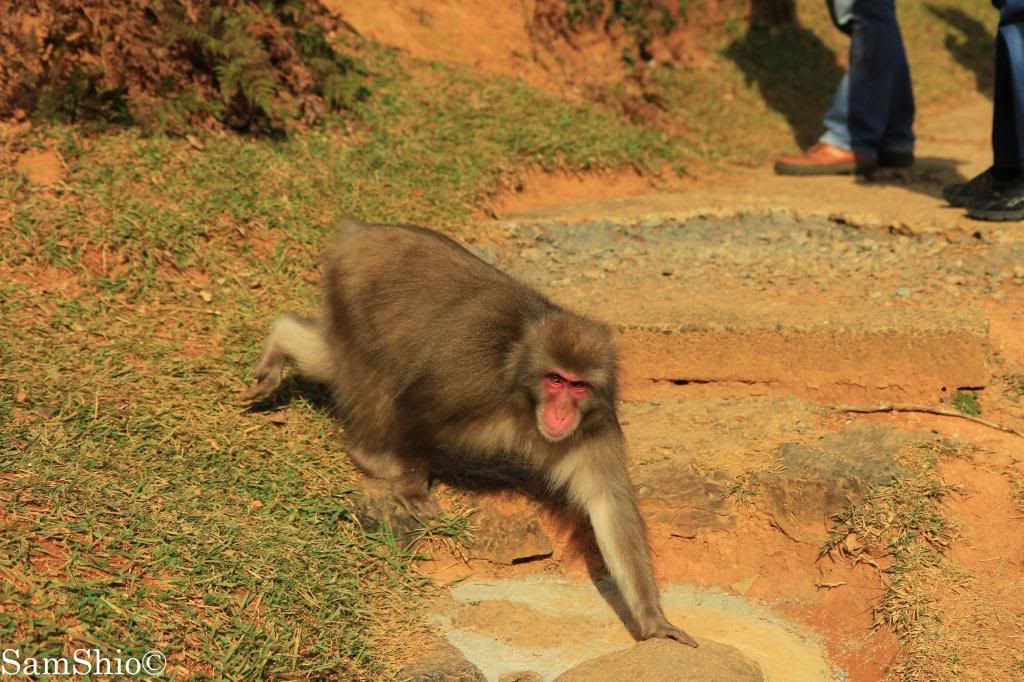 Inside the building you can buy a cup of monkey food to feed them through the fence for about 100 Yen.
The view is great and you can even see Kyoto Tower way off in the distance!
There is the building.
Some grooming
I guess these guys are sleeping...
Baby riding on back!
Here is a sign that has a few rules for your safety and the monkeys.
Thanks for looking!