These gardens are truley beautiful. There was a single spot that you just didn't want to move your eyes from, everything about it was great. It was like the perfect spot for viewing. I met some American's that were traveling in a senor group and she agreed with me that she didn't want to leave and was even 30 minutes late to the tour bus because of it! It was created in the Meiji Era in Nara and was once two separate gardens before being one. The garden is 145,000 Square Feet! This part of the garden had a great view where you can see borrowed scenery with the mountains in the back and the top of the Nandimon Gate door that leads up to Todaiji.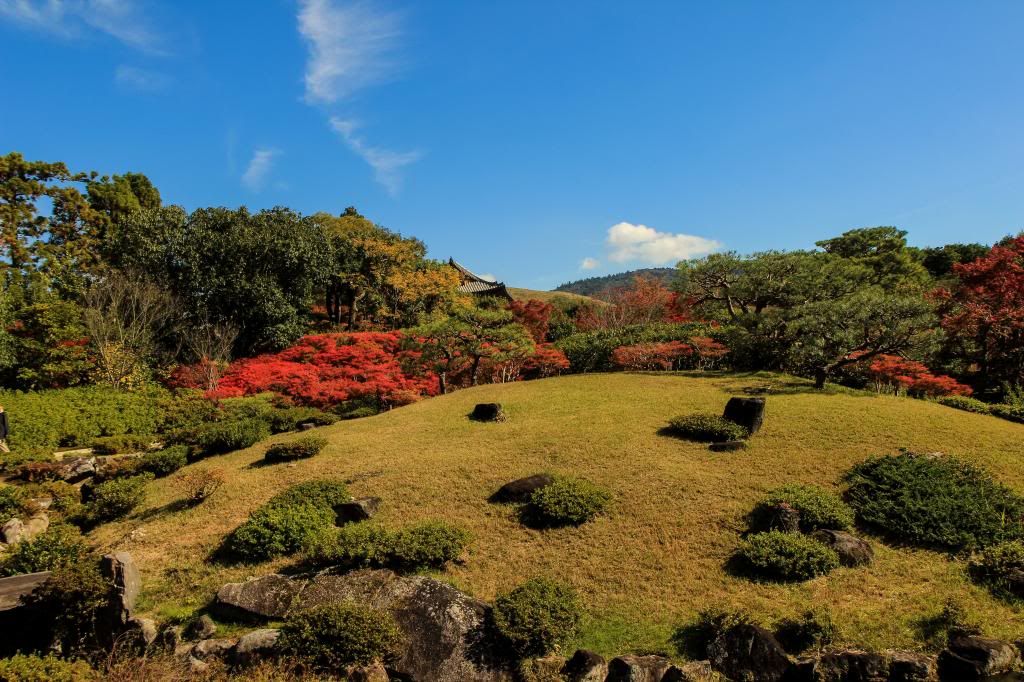 This part of the garden is right when you walk in where there is a building on the other side where you can get some food. It has a thatched roof.
Here is tea building where it has the stone that leads through a small door that you almost have to crawl through. This is like that because it refrains the Samurai from bring in their swords.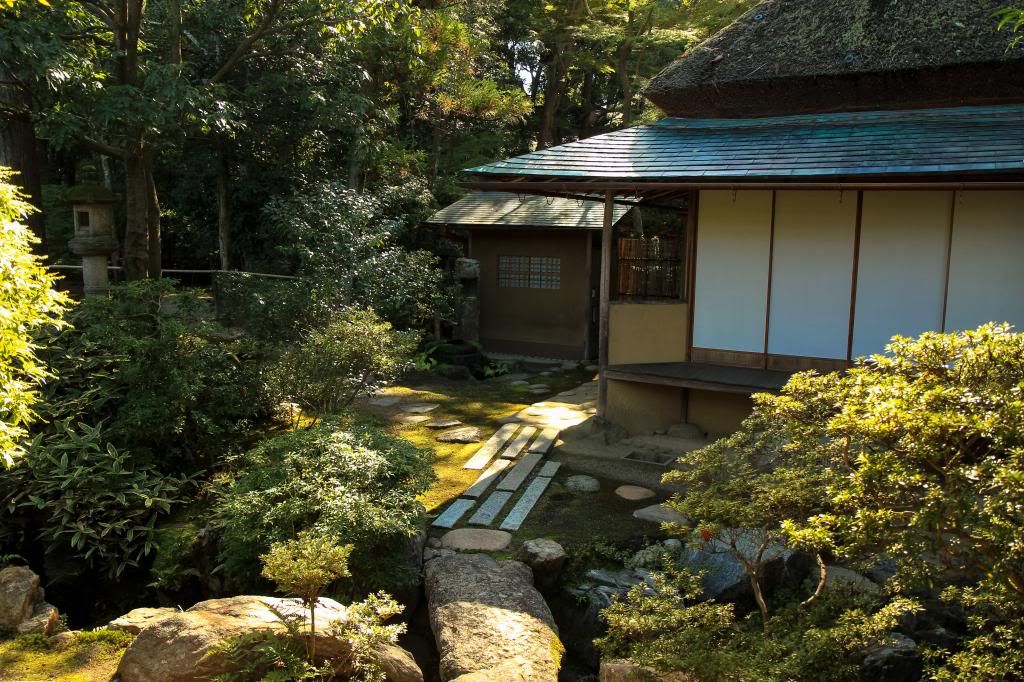 Here is another thatched roof building where the house was.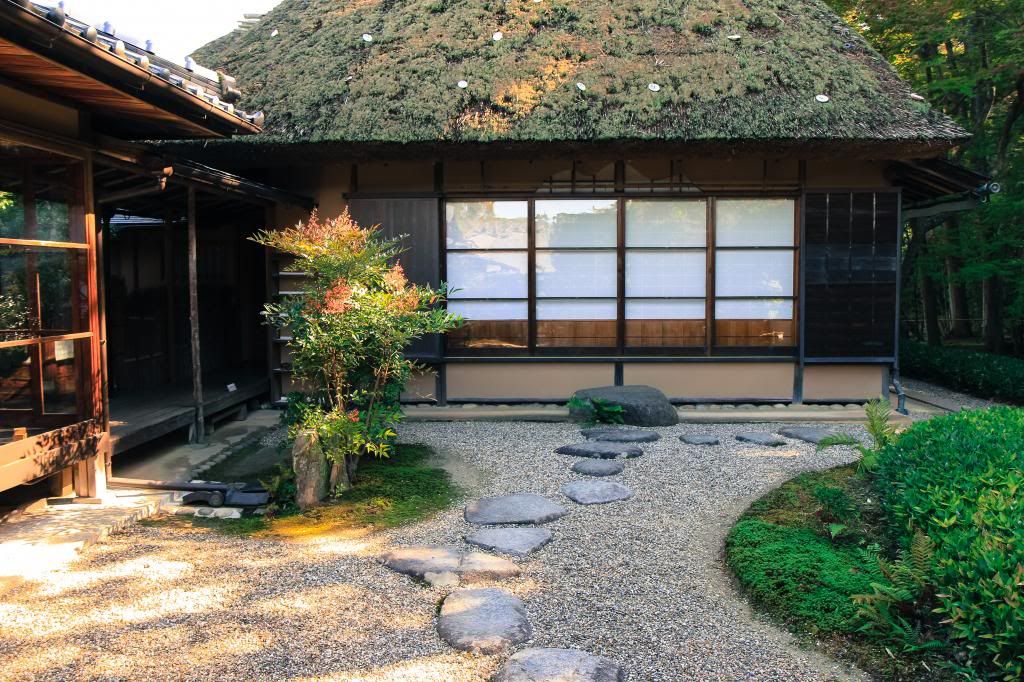 Just incredible.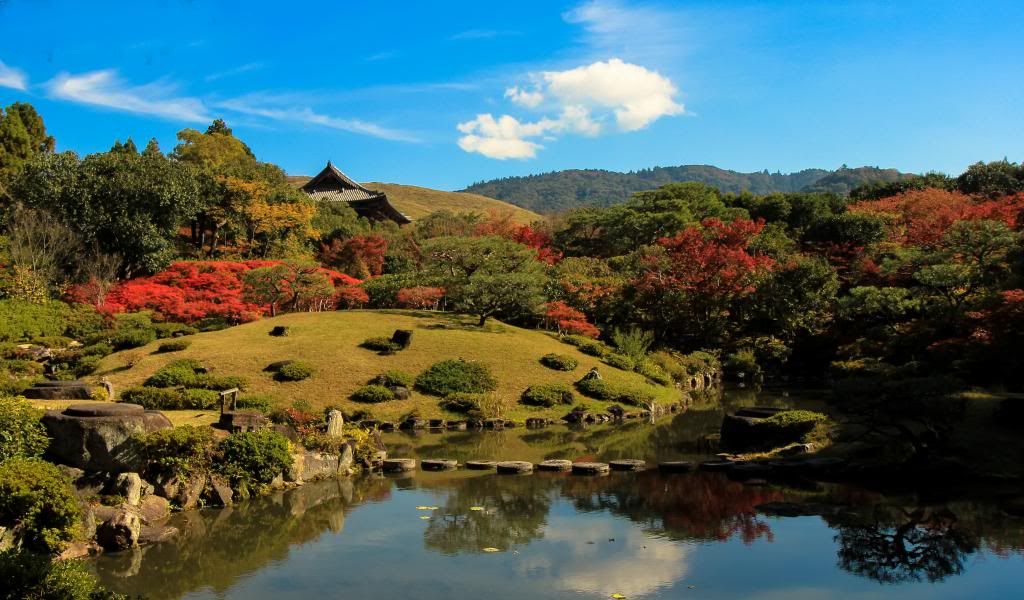 The garden is expansive and much to walk around in the moss... They ask that you stay on the stones to not hurt the moss.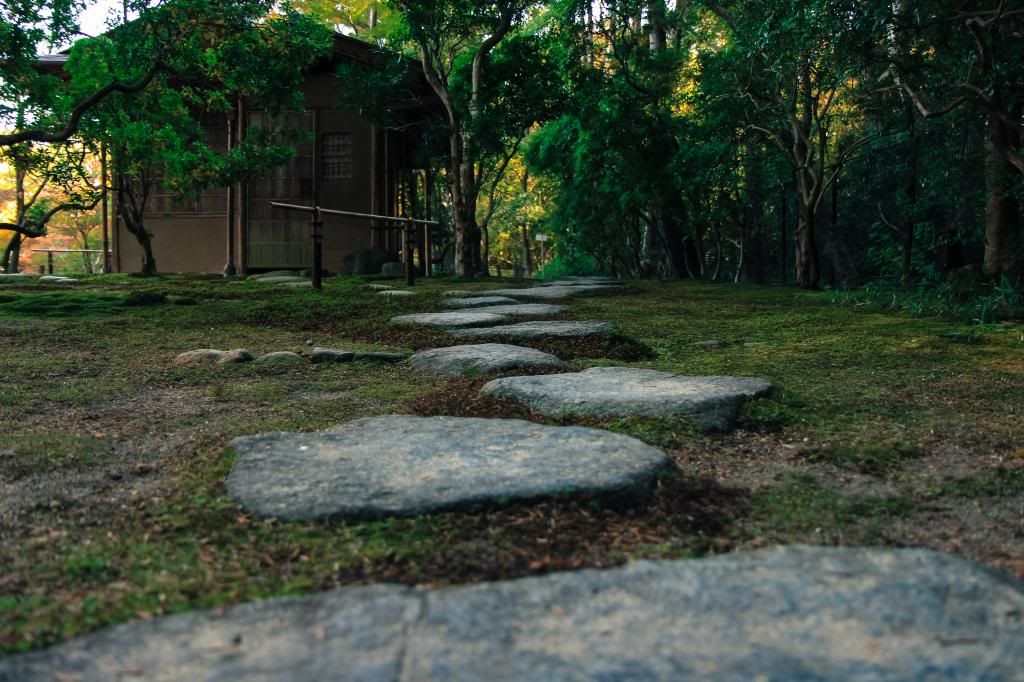 The pond that is located in the larger garden is shaped like the kanji for water and it has a crane and tortoise island...
If you are a fan of color there is plenty.
These bushes were bright red...
Great Garden go if you are in Nara!
infor from Wikipedia