I have been here before but could not locate the previous post. Maybe I never posted about it! Honen-in temple is small but right off the Philosophers path which is great. Not to far from Anrakuji either. It is small but nothing amazing, it is nice and quite place. The grounds are always open year around but the buildings are only open twice a year; April 1-7 and November 1-7. The priest Honen left Enryakuji on Mt. Hiei and established the Jodo-shu sect in 1175 and lived in the area that Chion-in was eventually built. The Jodo-shu was found to be heretic and it got Honen exiled at the age of 75 in the year 1207. It took to 1680 for a priest to propose to Chion-in's head priest to have a training hall and the Hondo was completed in 1681. This was the now Honen-in as you now know it and eventually in 1953 it separated from Jodo-shu.
This is the approach that you will see coming from the road...
These are called Byakusadan and they symbolize water that cleans your mind and body. The patterns on top are changed out around 5 days time.
Plenty of moss and roots can be seen...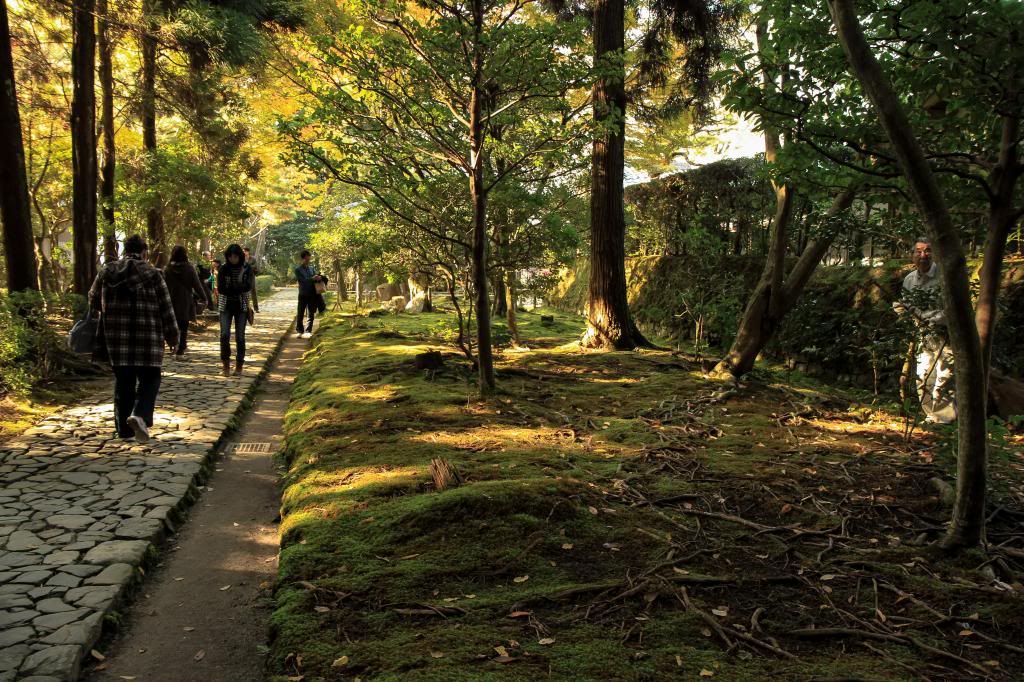 Thanks for looking!
info from
kyoto.asanoxn.com