Now you probably have heard about Nara and their deer. They are literally walking all over the area mostly in Nara park. They are friendly but don't "try" to pet them. They don't mind you and you can walk up to them and they wont run unless you are running at them. You can buy deer crackers to feed them and once you have it in your hand they will attack. They come over quickly and start head butting you if you don't start feeding them. It was funny and I had a few people start taking pictures of me with the deer butting my butt!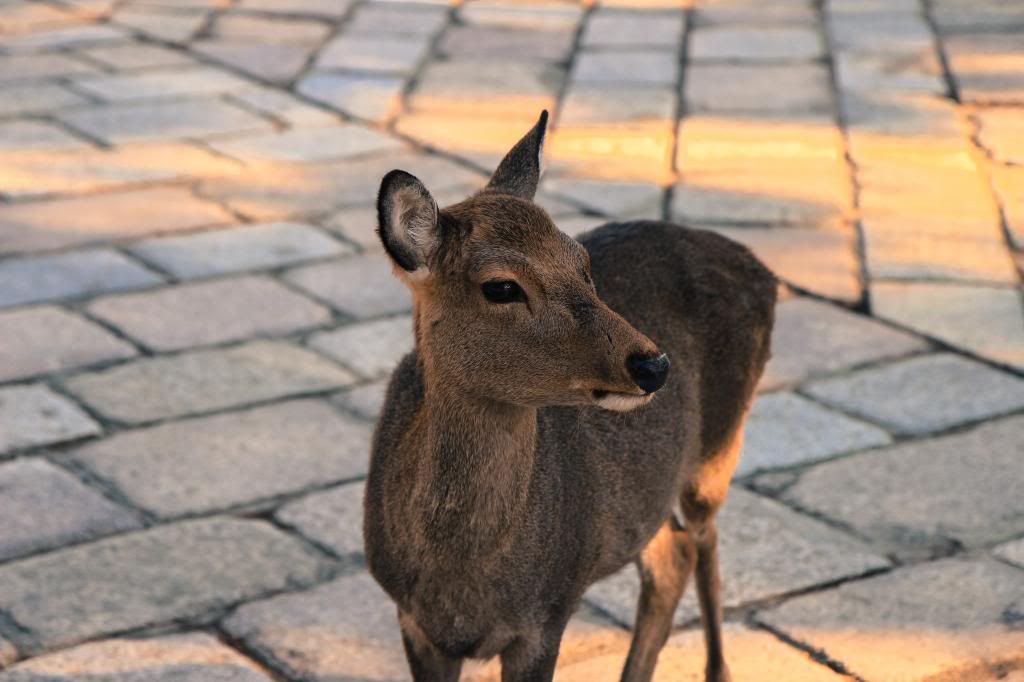 They are pretty cute though!
Just chilling and watching!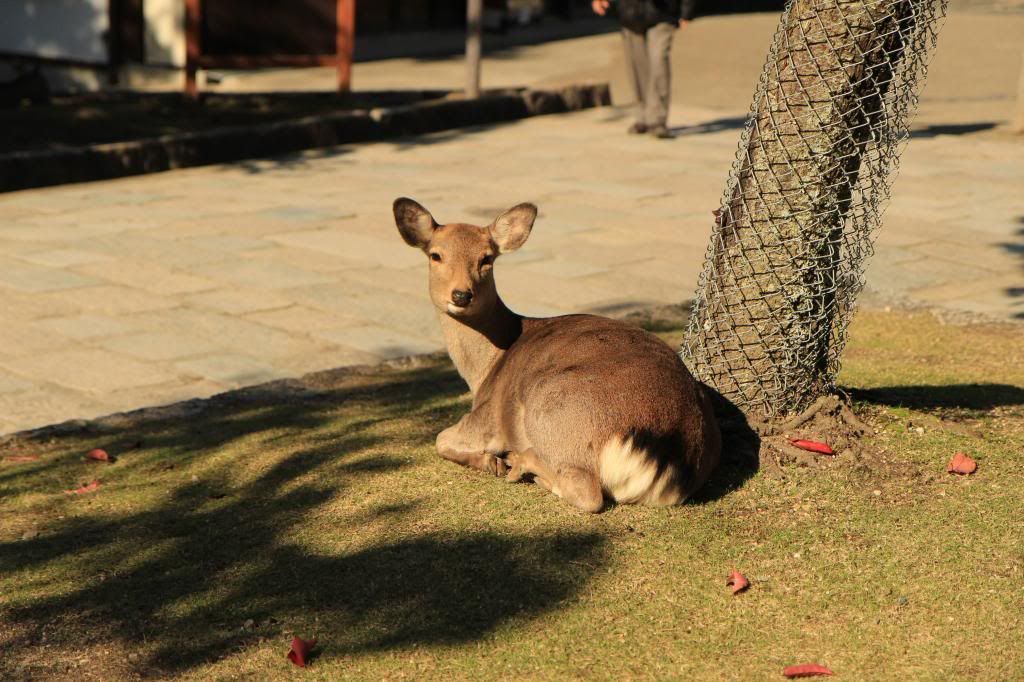 Thanks for looking!