Shorin-in Temple in Ohara is next to the must see Sanzen-in and other great temples. If you take bus 17 from Kyoto Station to Ohara Bus Stop it is an hour ride. Ohara takes a little while to get to but it is worth the travel up there by bus. Founded in 1013 by Jakugen to used as a training hall for the Tendai Sect of Buddhism. The main Hondo Hall seen below was reconstructed in 1778. Admission is 300 Yen.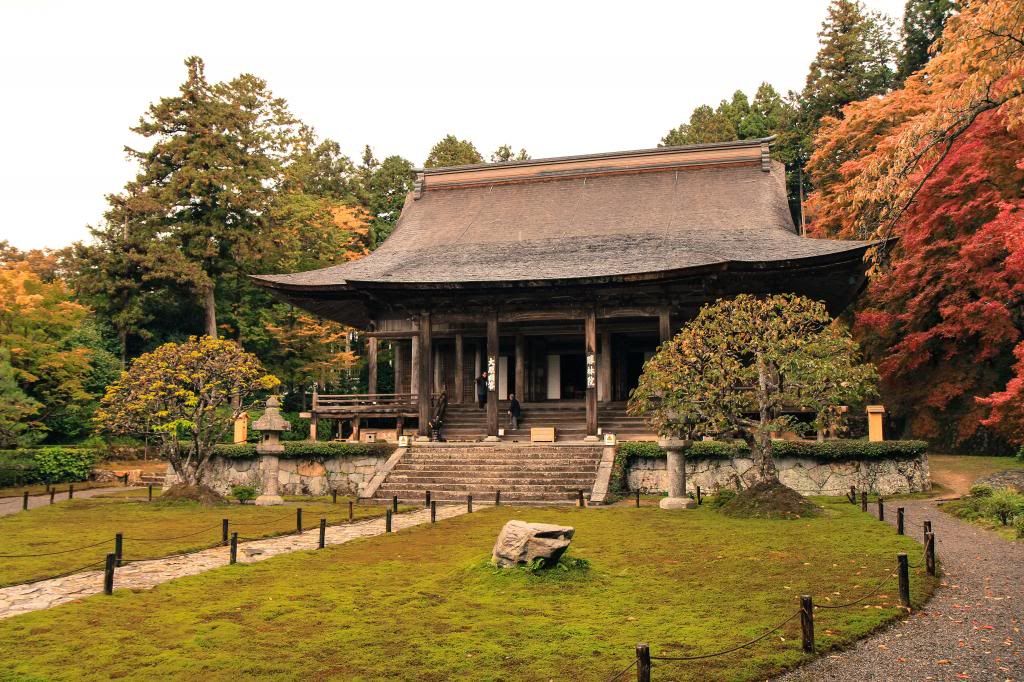 It was raining on and off that day...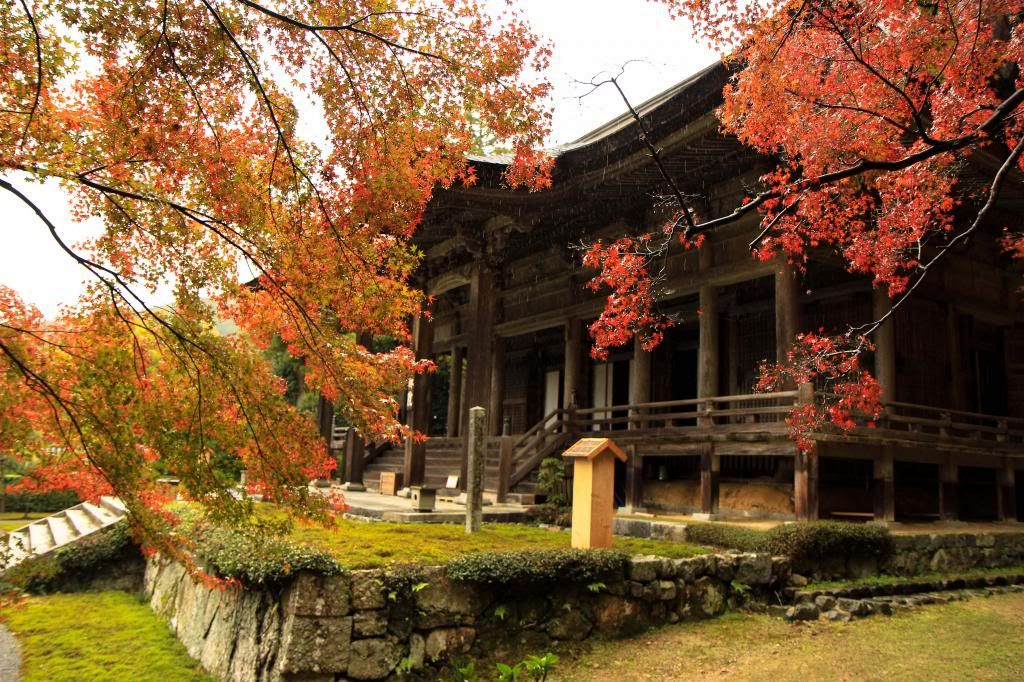 That is the belfry, it is a Culture Property...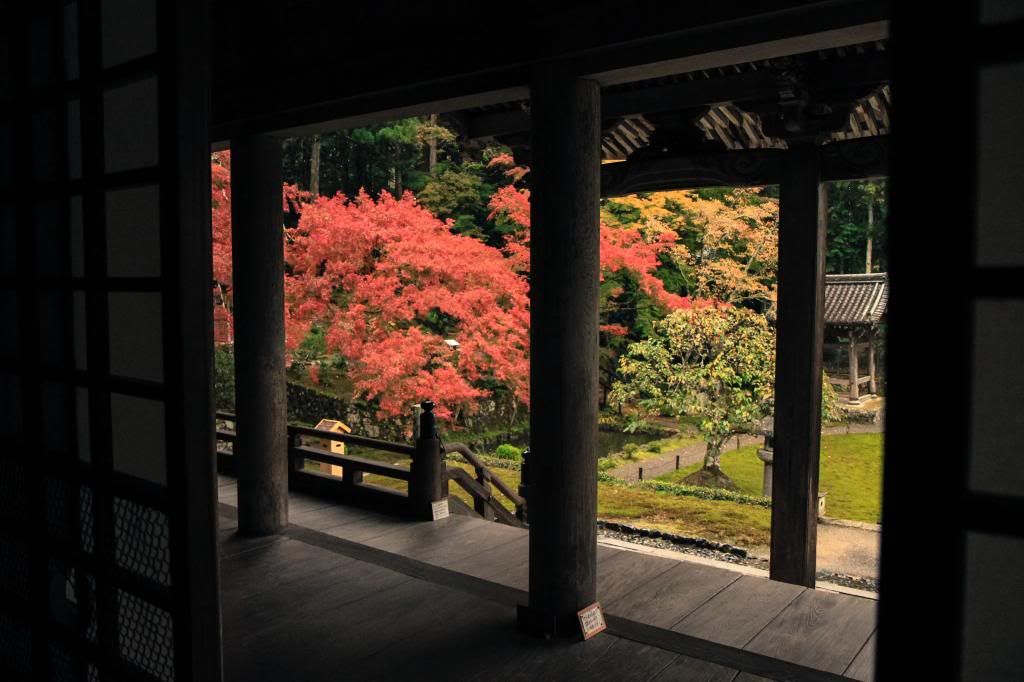 The main Buddha image inside the Hondo...
The woodwork above the entrance to the Hondo was impressive
Thanks for looking!
info from
kyoto.asanoxn.com