Myoshin-ji Temple is a temple complex with many sub-temples in the grounds much like Daitokuji. It is a head temple of the Rinzai Zen Sect of Buddhism and by far the largest. It use to by the location of the Emperor Hanazono palace before becoming a monk and making the land a temple in 1342. Almost all the buildings got destroyed in the Onin Wars and most of the buildings were built in the 15-17th century. Ryoanji temple is part of the complex just off site.
The Butsuden and Hatto shown below.
It resembles a lot of Daitokuji when you walk around. It is quite nice walking around.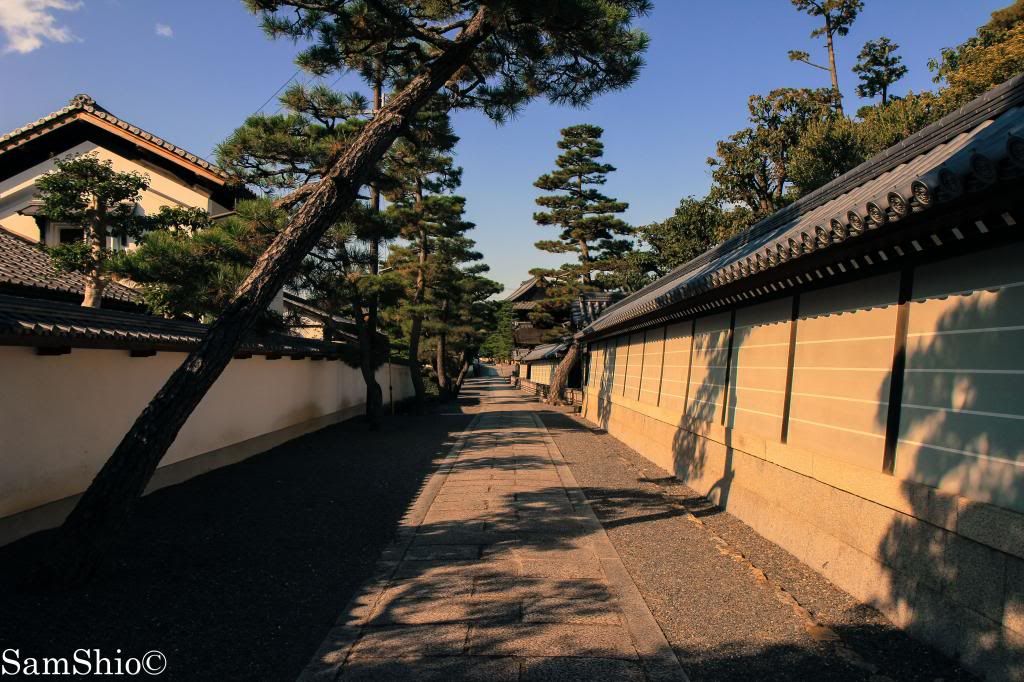 It was very peaceful walking around, not to many people but there were monks running here and there...
There were a lot of temples that I came across that had nice gardens out front but they were not open to go inside...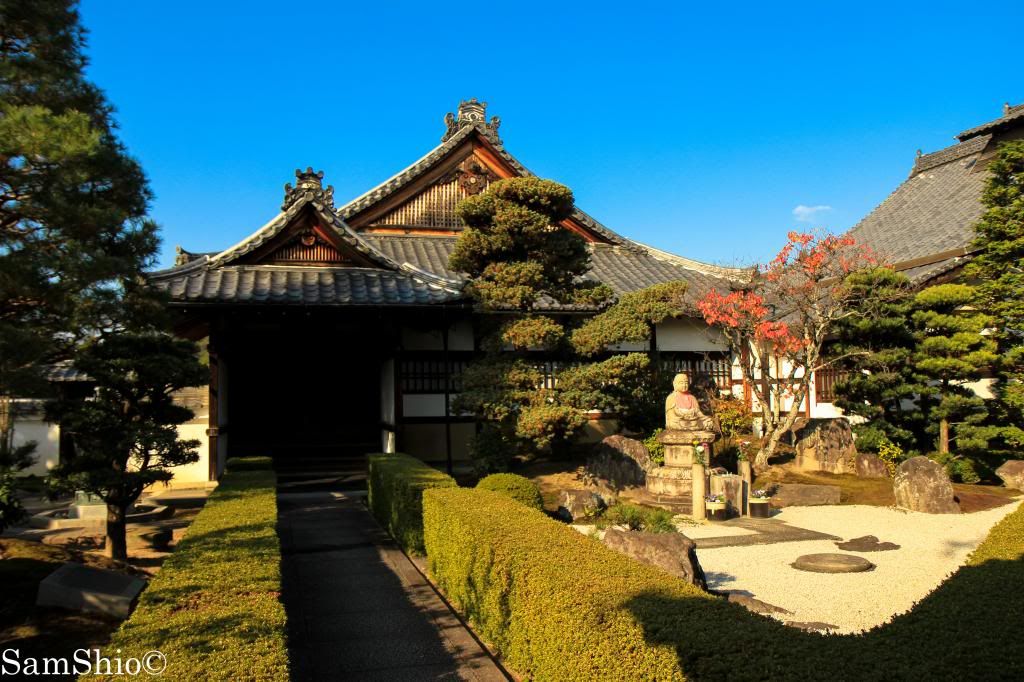 There were some maple trees that were scattered her and there.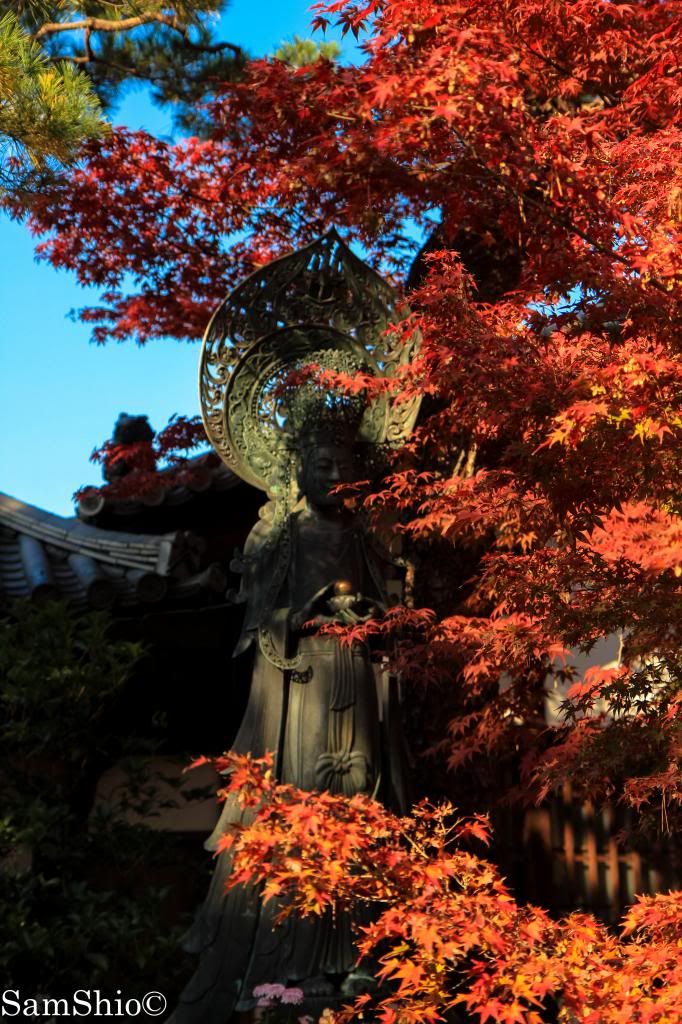 Thanks for looking!
info from wikipedia