Kibune literally means Yellow boat and it is a small town in a forested valley. One road in and right on through the valley. It developed around Kibune Shrine which I have another post for. The legend which I mentioned in the Shrine post is that a goddess traveled up the river on a yellow boat and the end of her journey is where the shrine and this town is located. A neat thing about this little town is that in the warmer months the restaurants build wooden platforms over the river known as kawadoko and have a set meal where you can enjoy eating above the river. Expect to dish out 3,000 Yen for the set but it is probably most worth it!
The colors over the river are lovely now!
This little orange bridge that crosses the river from the main road is the start of the hiking trail up and over Kurama mountain to reach Kurama-dera and the town of Kurama.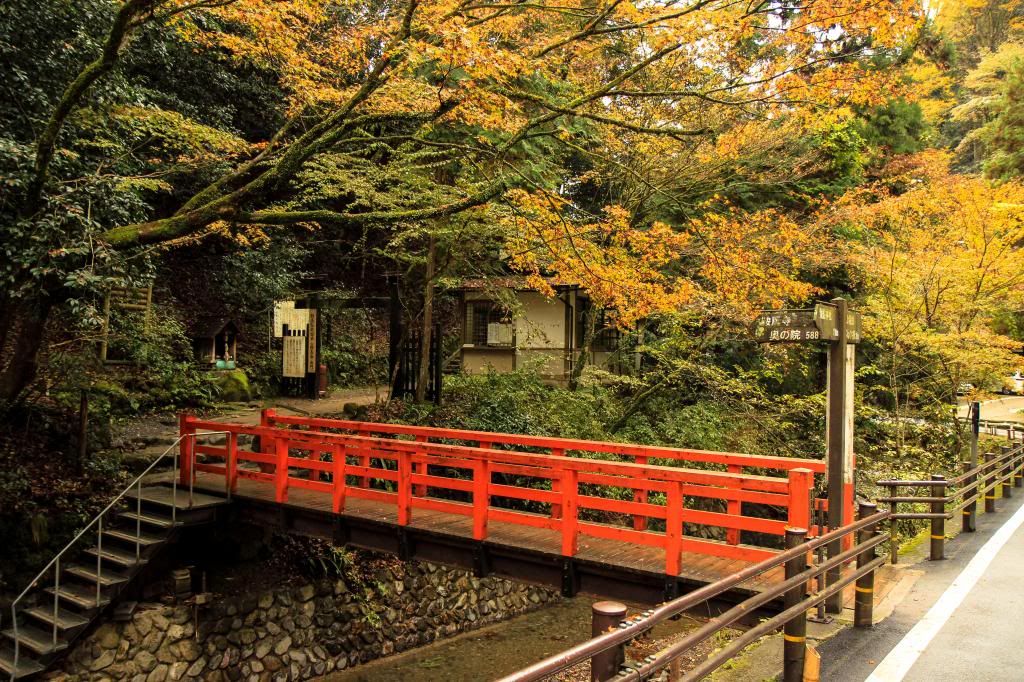 The "main" street is narrow and has no middle line just drive safe or you might hit a person or building!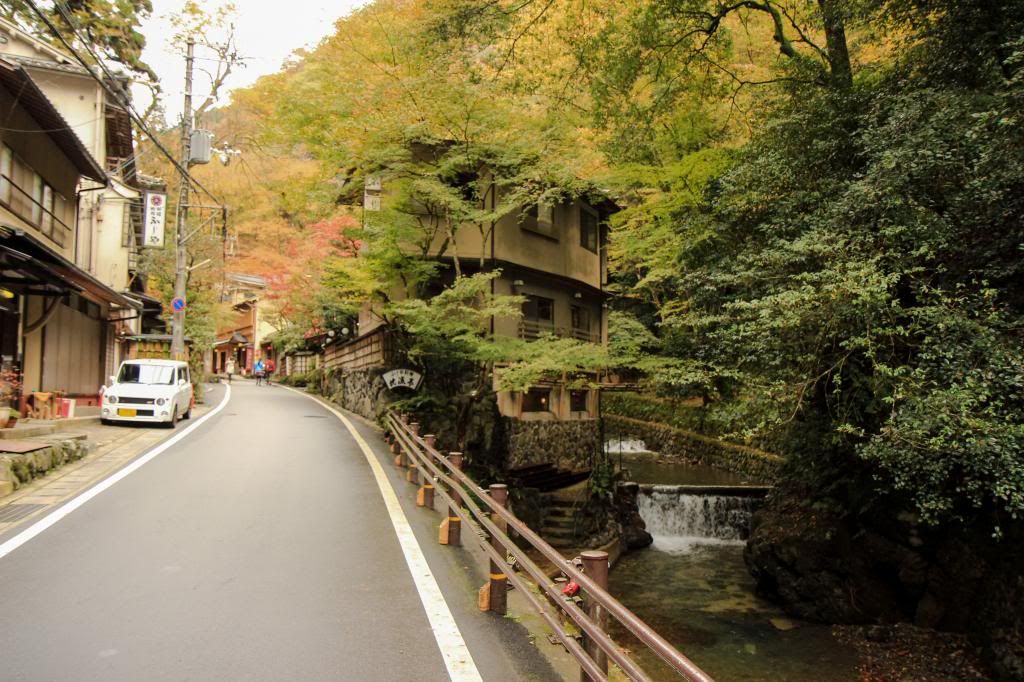 The guy I traveled with we decided to hike up the road from the end of the train at Kibune stop and not take the bus either. Much better idea as it was quite except to the few cars that passed us. Mostly the sound of the river was what we heard.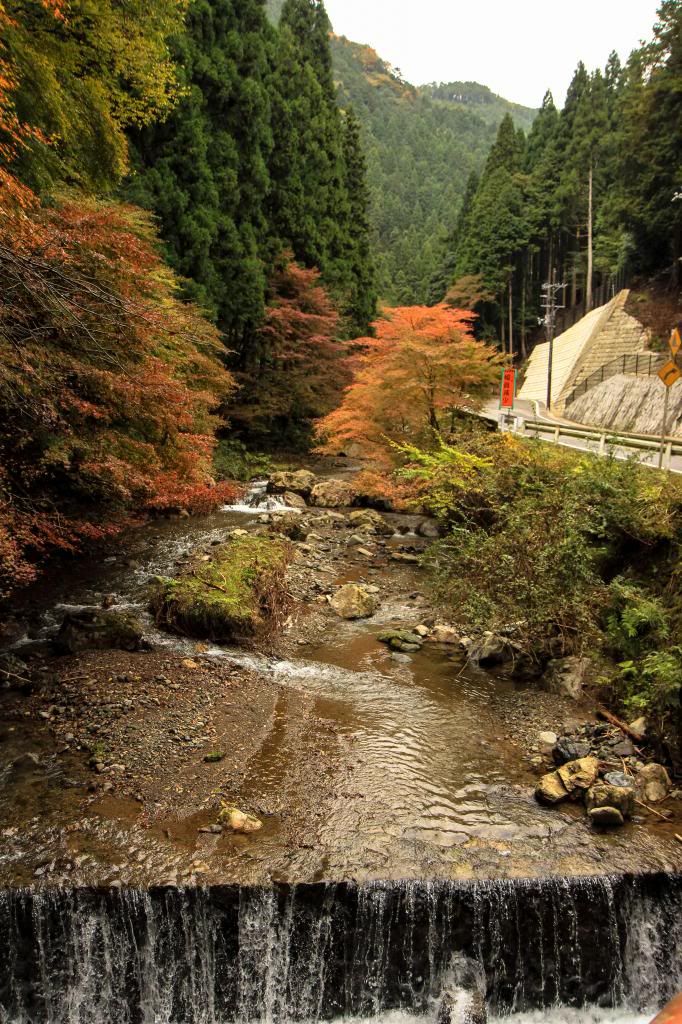 Also get a chance to look up at the mountains and see the straight cedar trees that line the slopes.
No parking!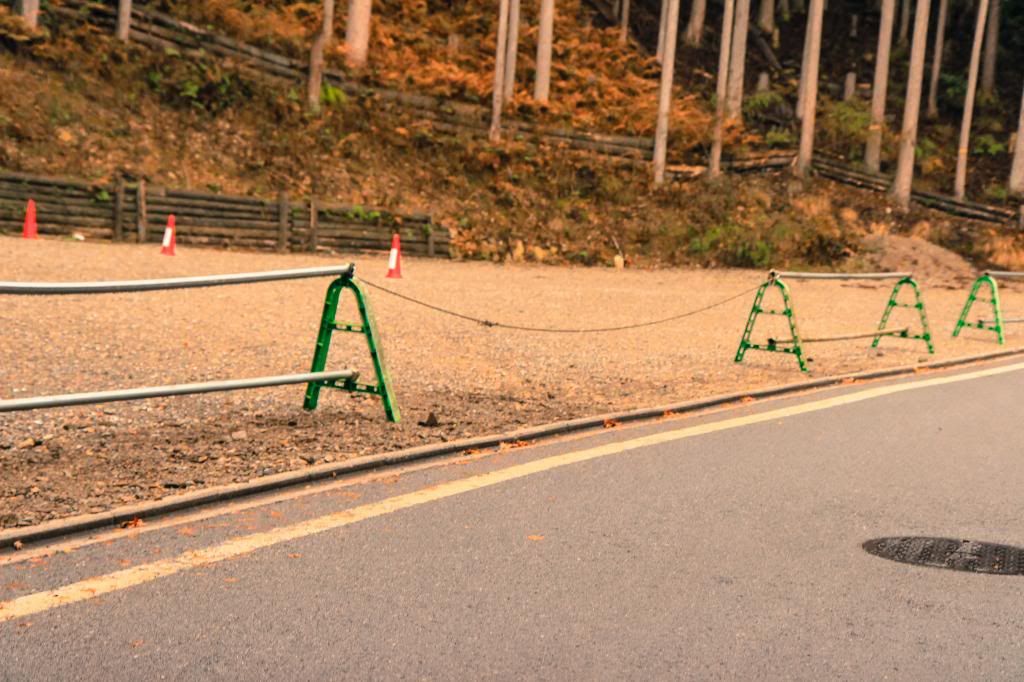 Thanks for looking
Info from japan-guide.com