Nishiki Market is an open air market where there is a lot of hustle and bustle. It is loaded with foods!It is a narrow five block long "road" with over a hundred restaurant/shops. It also is know as "Kyoto's kitchen". They have a lot of sea food and you can even find some produce that is local. You can find some samples and they even sell food on sticks ready to eat. I got like 5 different things and they were delicious tasting. My girlfriend would have loved it!
It has a colored window lining the entire length above much like Terimachi street that is a covered mall.
I stopped at this booth because they had tea. It was the only one that I could find and I went on 3 different occasions. I got Green tea with roasted rice. I tried to get powdered tea "Matcha" but they were out of it.
He is putting it and sealing it in a bag for me right now!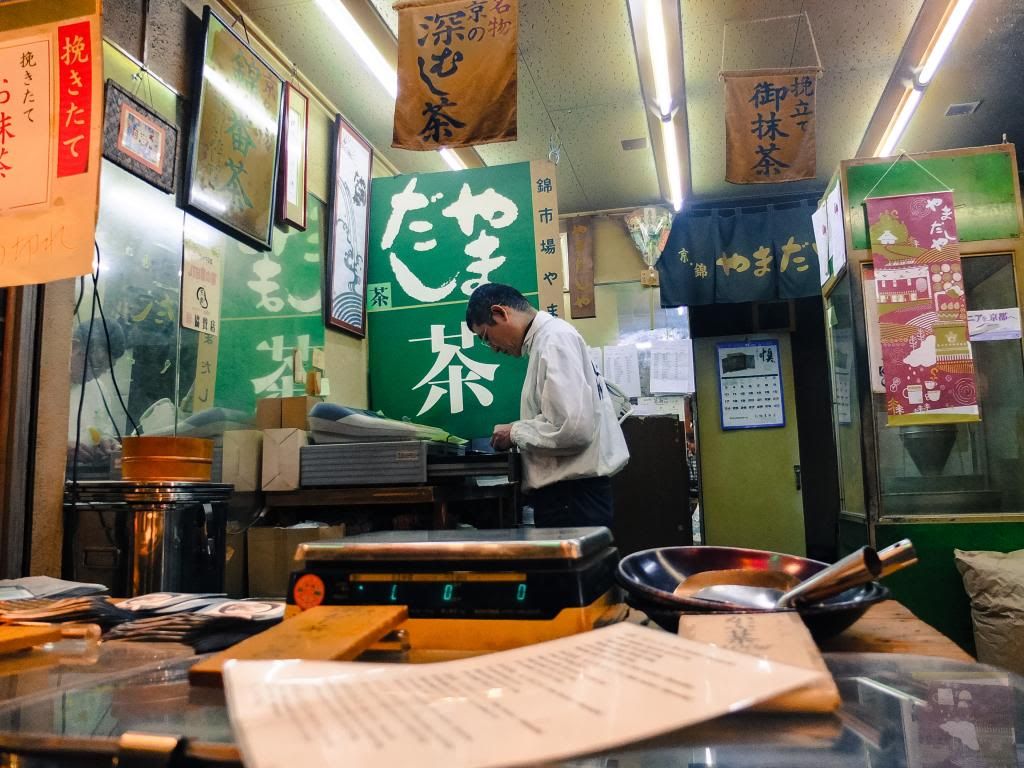 Here is some sea food shops that have tiny dried fish, at least that is what I think it is.
This made me really hungry when I saw all of these foods!!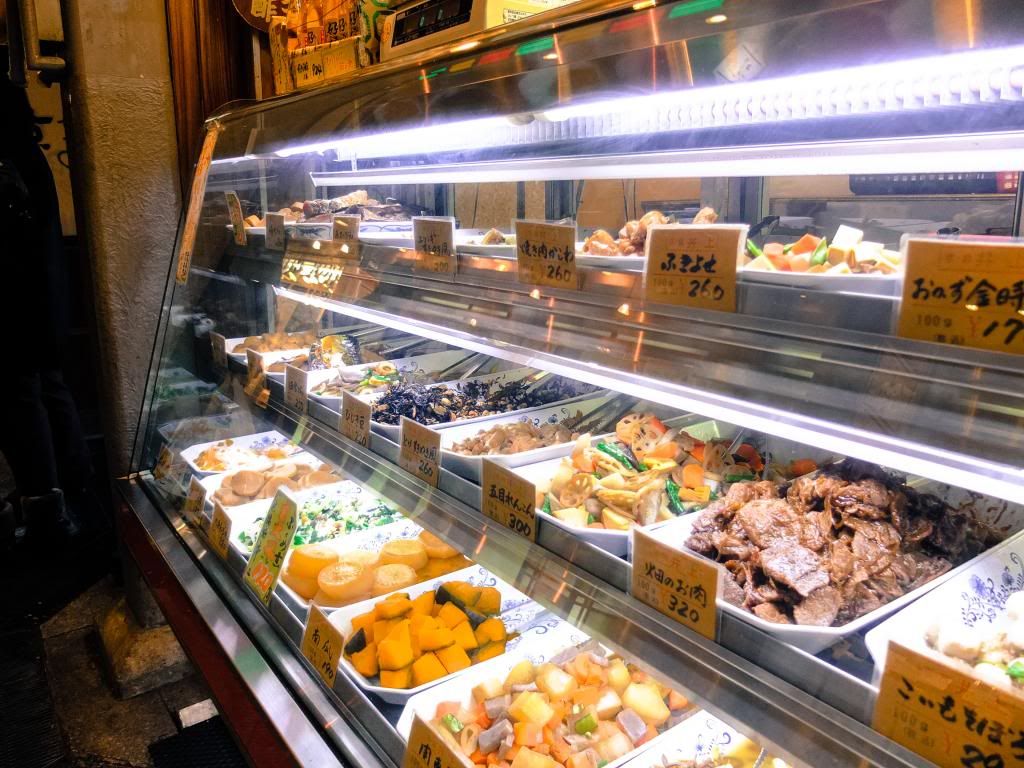 I got some "meat" here on a stick, wasn't sure what it was but it did not disappoint.
This shop had very fine knives and cooking wear which I am sure were hand made. They were well detailed and the price showed it. People pried themselves on their craft and this was great work.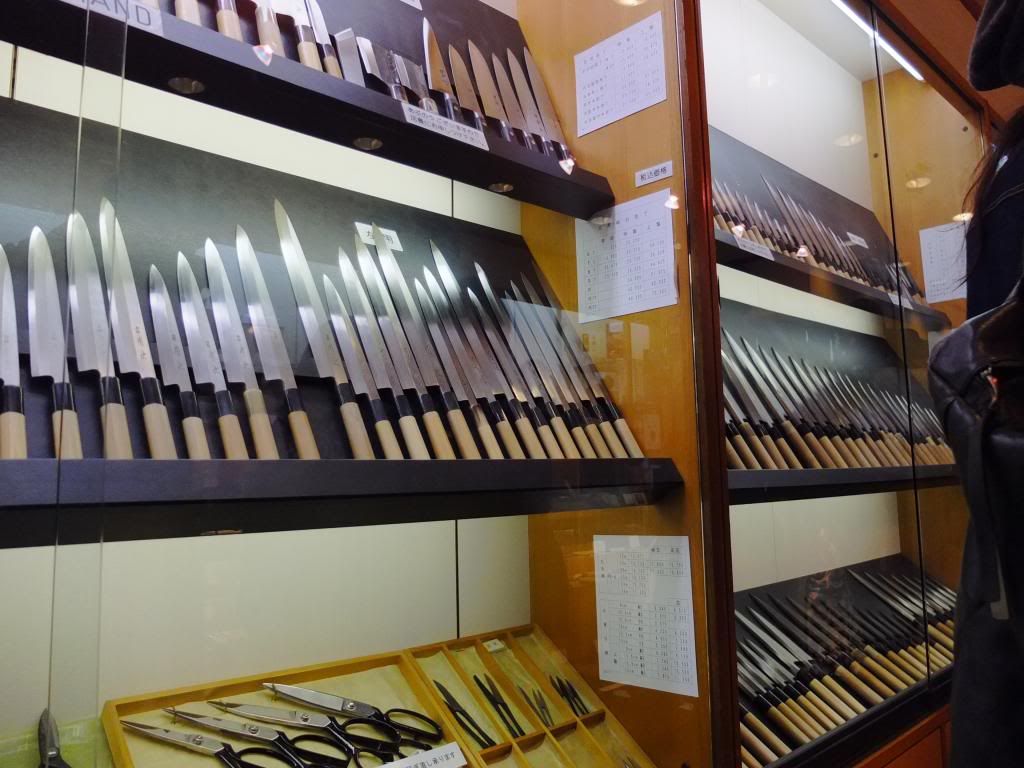 Some cooking pots, all looked amazing!
Some packaged fish and other foods that you can get...
Thanks for looking!
Some info came from japan-guide.com