I went to Nara for a day from Kyoto. It is an easy day trip just go early to avoid the crowds at the Daibutsu in Todai-ji. I took a local train from Kyoto all the way to Nara by accident and it took forever! On the way back which is pictured I took the express on the JR Line and is was magically fast and really empty.
I saw this big temple out from the window when we were rolling along at 70mph..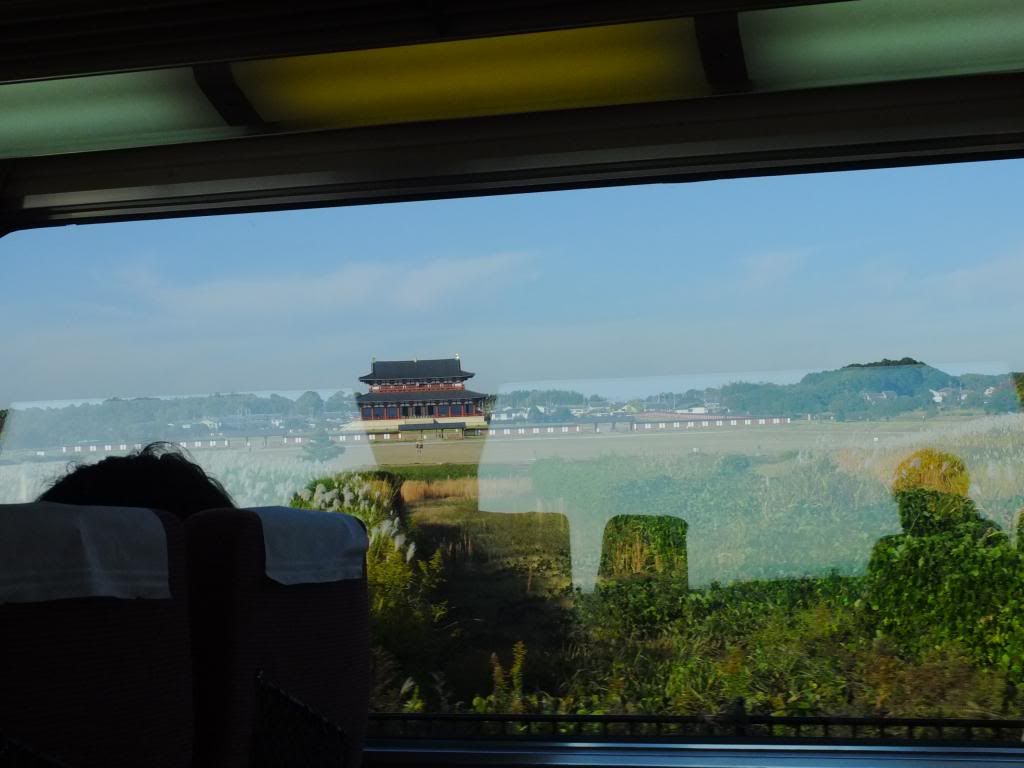 No one was inside the train except for two other foreigners...
Passing a whole bunch of rice fields and crops on the way back and could see the highway raised over the fields in the distance...
I'm now just a few miles south of Kyoto Station...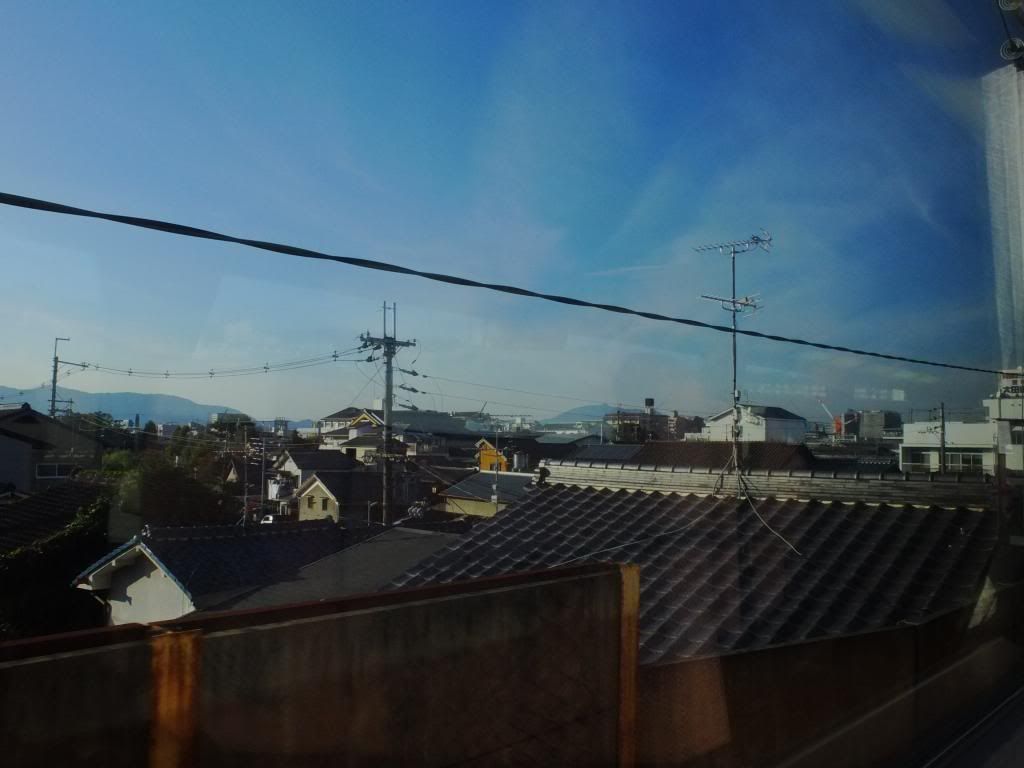 I could see the corporate building for Nintendo!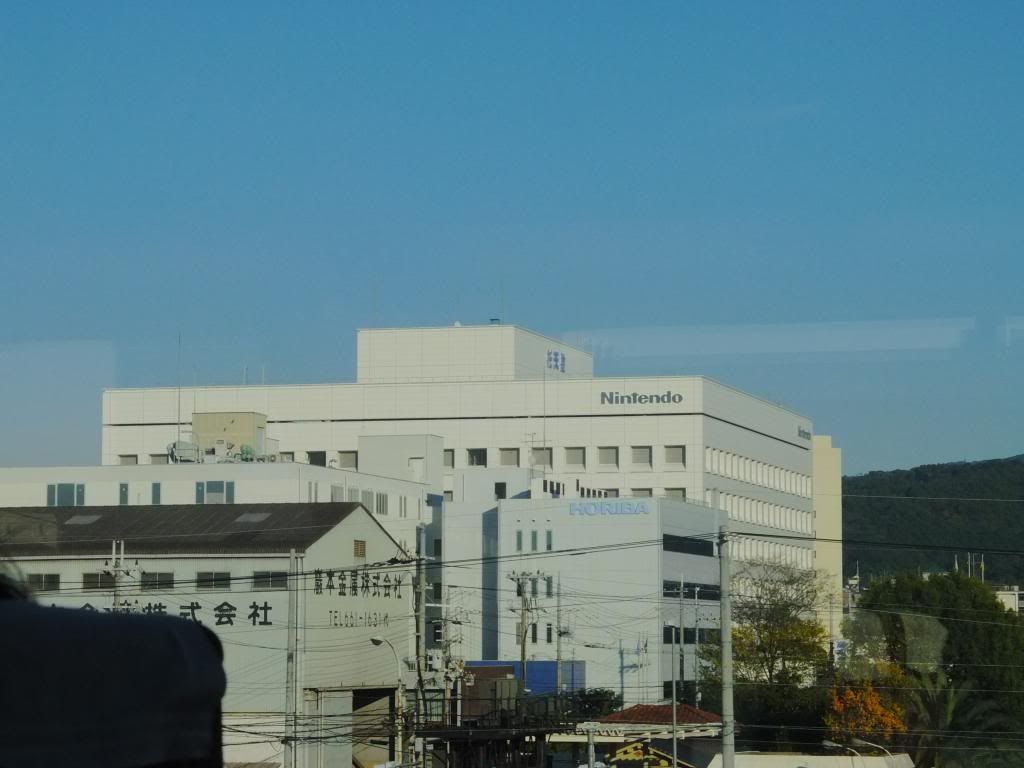 I'm closer because I can see To-ji Temple with the tall Pagoda!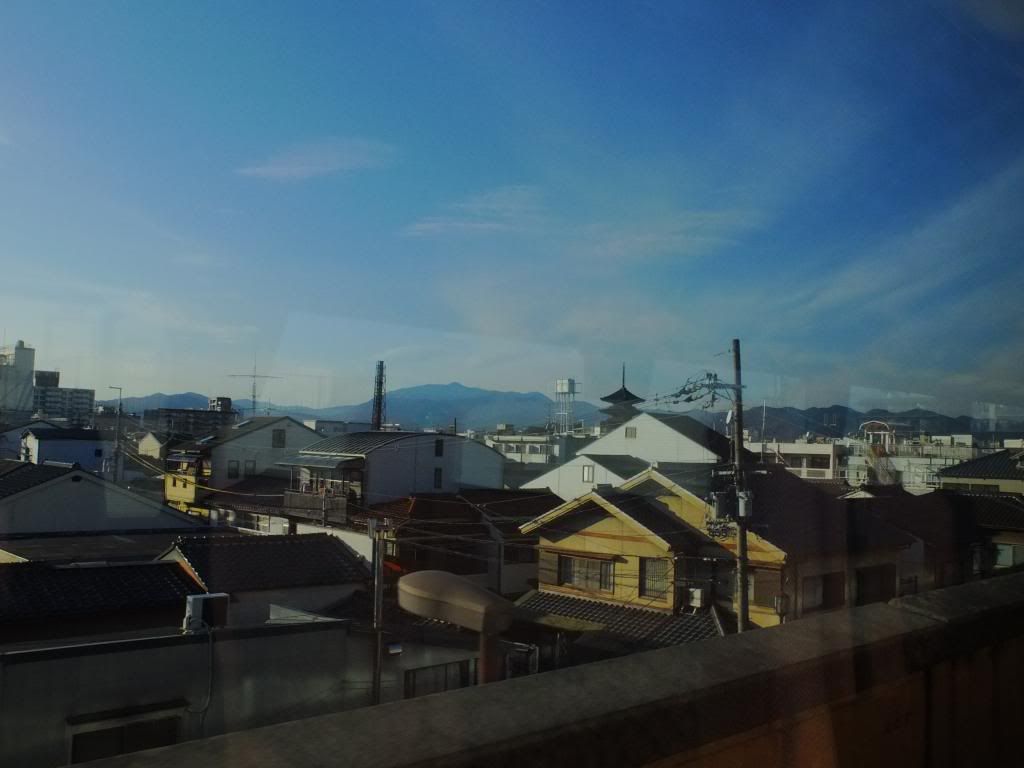 Thanks for looking!