This is a well known temple from locals that I talked to. The price is 800 Yen for an adult which is high but you get matcha and a sweet. It is a sub-temple of Shorin-in and was established in 1012 as a lodging for Shorin-in. It has a 700 year old pine tree, the branches have to be held up by wooden beams. Goyo-no matsu is the name and that is what is in the frame below. Absolutely gorgeous. What I didn't know at the time is that this was one of the temples that received some to the blood stained floors from Fushimi Castle where there was a mass suicide from defeated soldiers. Right above where the lady is serving the Match, the ceiling has the boards where you can see the blood staining with blood puddles and foot prints. They divided the floors across a few temples so they can be remembered.
It was somewhat raining that morning and on and off through out my time in Ohara and that is why they covered the sand mound that you see below in the sand.
The pine was marvelous and well groomed...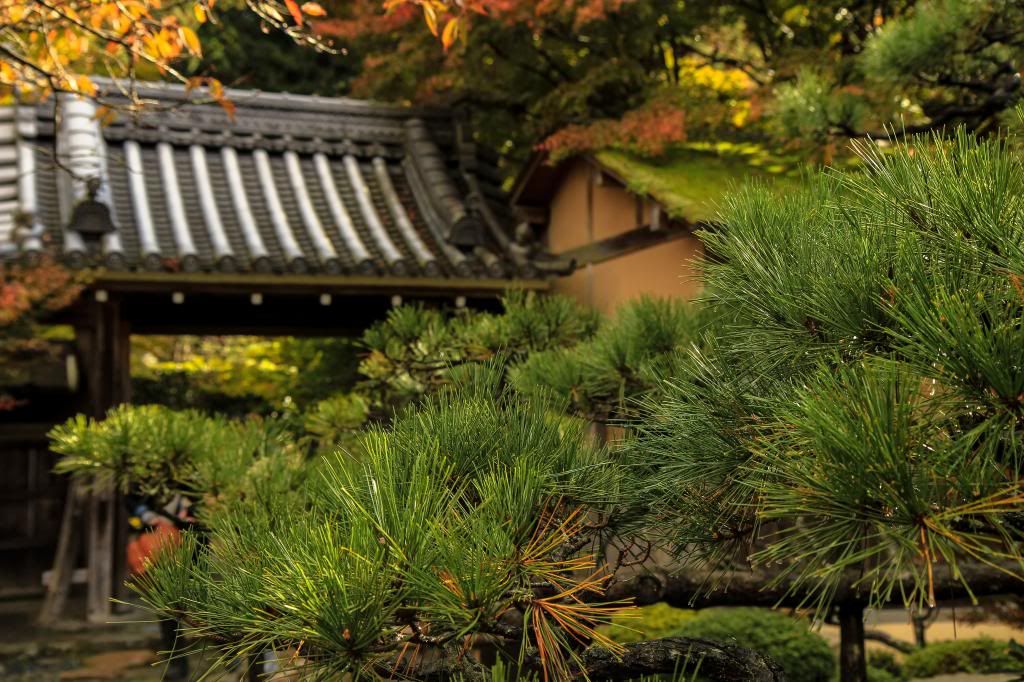 There was some color among the trees but the pine, cedar and bamboo maintained their nice green.
Here I am, a lady that wanted to practice her English with me started up a conversation and offered to take my picture for me! Behind me beyond the wooden fence you can see the 700 year old tree that has been shaped to resemble Mt. Fuji
The garden which you can view before you go inside is wonderful. This rock bridge was captivating to me, I stared at it for long periods. It ends above the sand that resembles a pond below.
The boarded of this garden was lined with bamboo which once in awhile you get a glimpse of the mountains that are in the background. There was much color and the rock formation that was built in the middle of this garden had my thinking for a long time...
I never saw something like this in a Japanese Garden, but the bamboo that is horizontal brings in water onto this rock and then had these flat rocks encircle it.
A touch of color...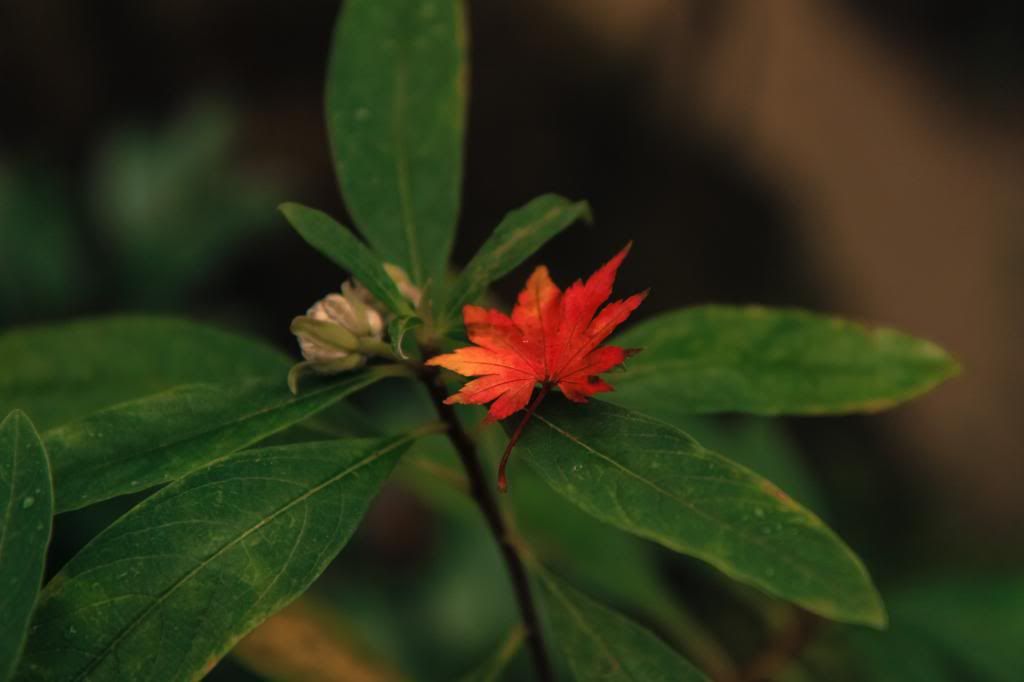 Here was another angle of ending rock bridge...
Here was a spot inside where hundred of years ago the priest perhaps cooked their meals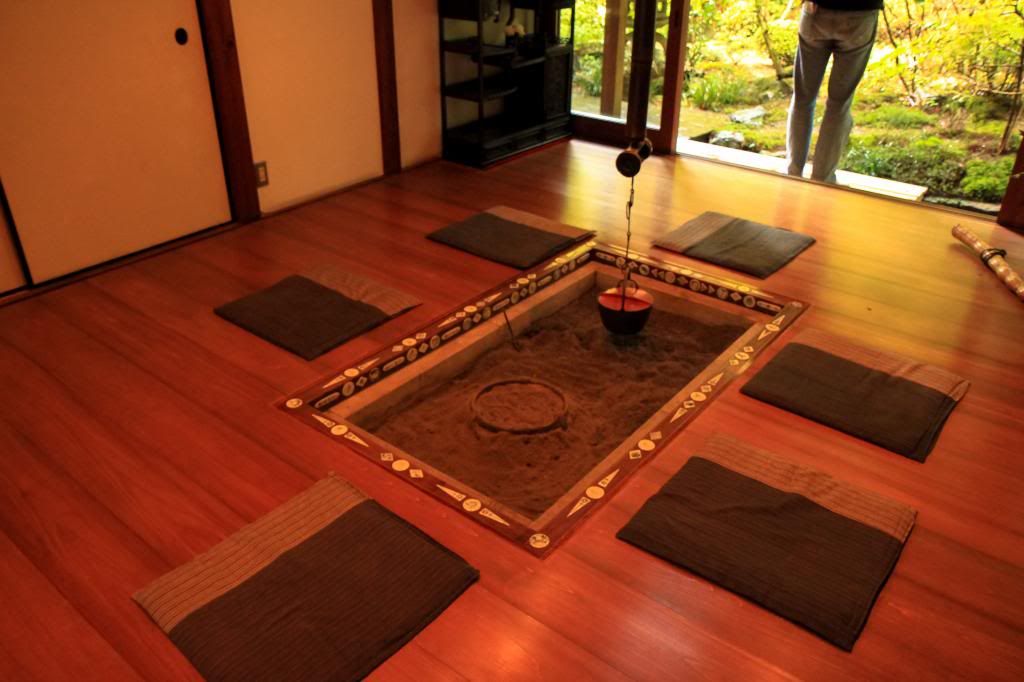 I enjoyed this bowl of Match and a sweet where I sat and looked out at the gardens and the ancient tree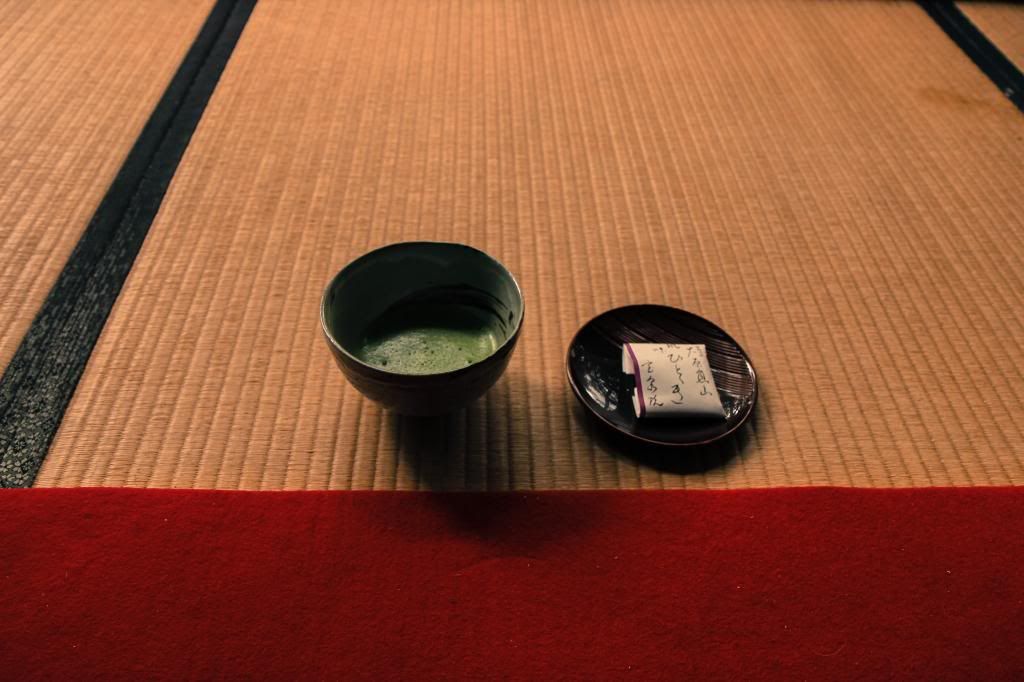 The gardens encircled the building and there was a picture worth so many words out every window but was better to remain silent...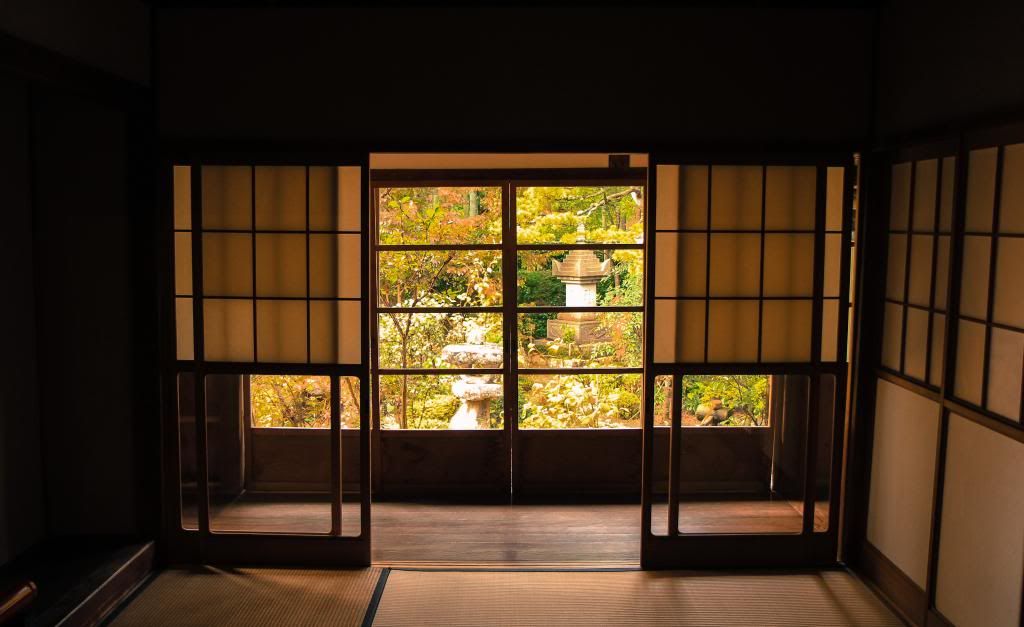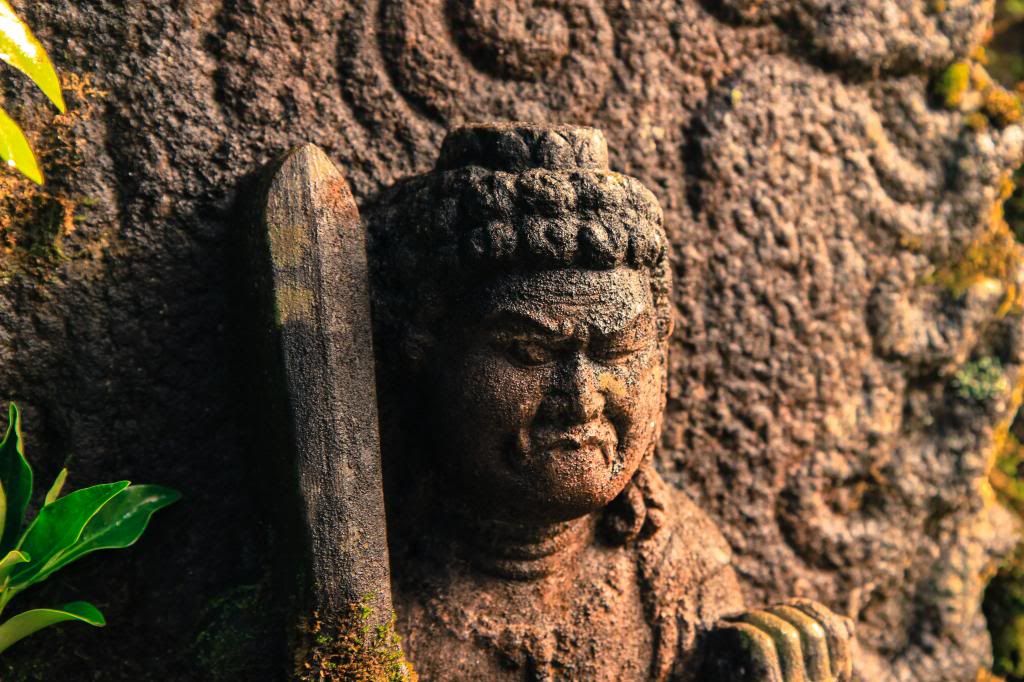 Thanks for looking! Hope you make it there!
Info from
en.japantravel.com