So I stayed at Peace House Sakura in Kyoto, it is nice and small and cheap. Price was good and I got a three person dorm and shared ti with either one or two other people which was fine by me. It was WiFi and you can use the kitchen and living area all you want. There was where everyone would gather and it was nice to talk to the others that were staying there. I had a pleasant experience there and would recommend it to anyone. It is within walking distance of Kiyomizu-dera and Higashiyama hills to walk around old Kyoto. Also not far to walk to Kennin-ji (oldest zen temple in Kyoto) and Kamogamo River. It is a good location if you want to do a lot of things in the downtown area. You can also rent a bike for a day there and can use a washer and dryer.
Here is the living are and those computers on the far side by the window are free to use but not to long if someone else wants to use them.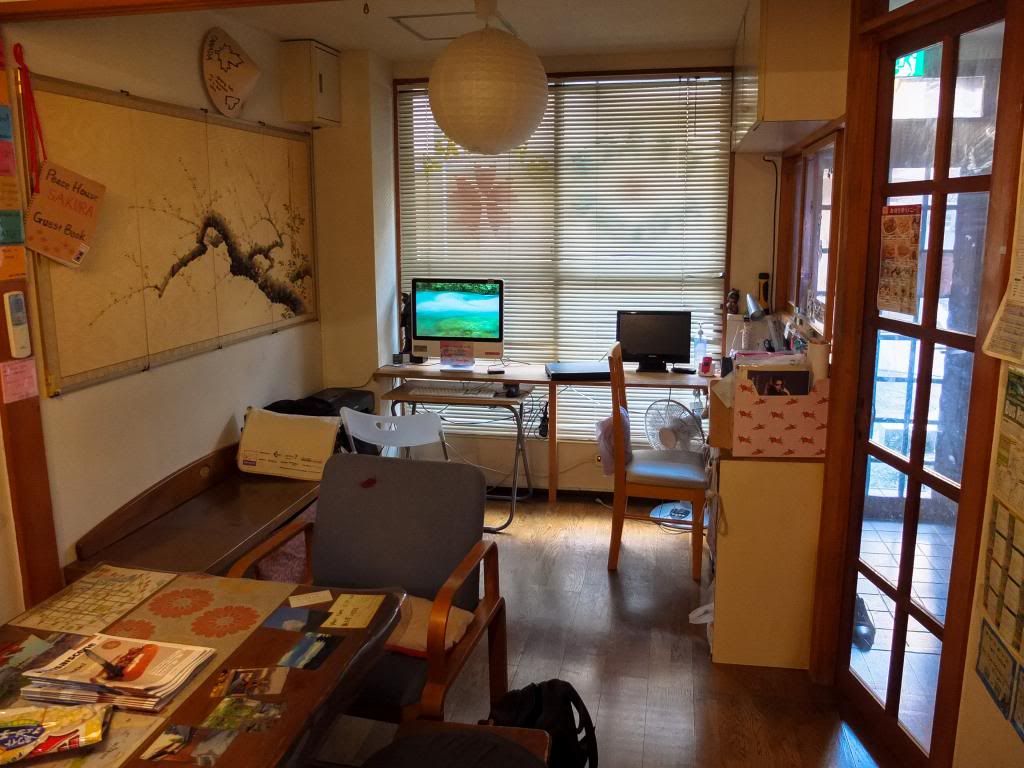 The kitchen table where everyone congregates and hear other people and their travels. Nice maps all around the room too.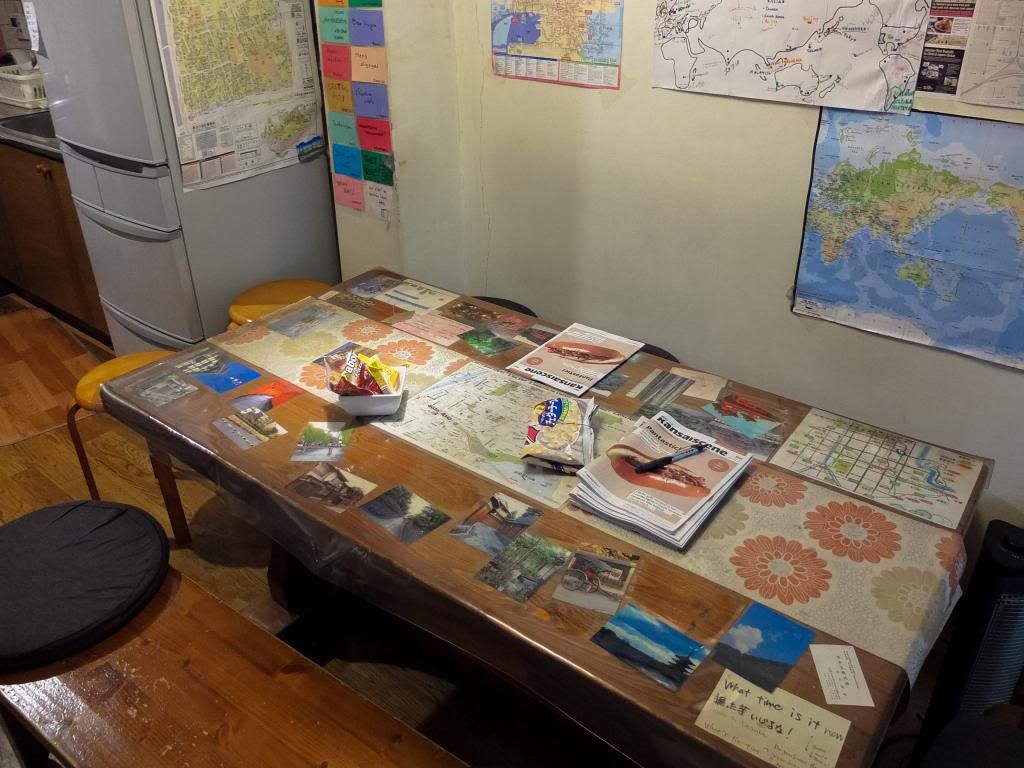 The kitchen! Small but plenty of dishes to use and cooking utensils. Use the fridge but label your things with your name or it will be eaten!
Stay there if you can!