I am assuming if you get to do this or plan to then you will also do the cable car from Yase station! This was a delight. I have not done anything quite like this other then a ski lift for skiing. This as great and there was some interesting weather when I went up and down this rope way. The sky was clearer on my way back down the mountain. The price for the round trip of the cable car and rope way is 1640 Yen.
I had the car to myself back down the mountain!
The colors added a magical feel to it.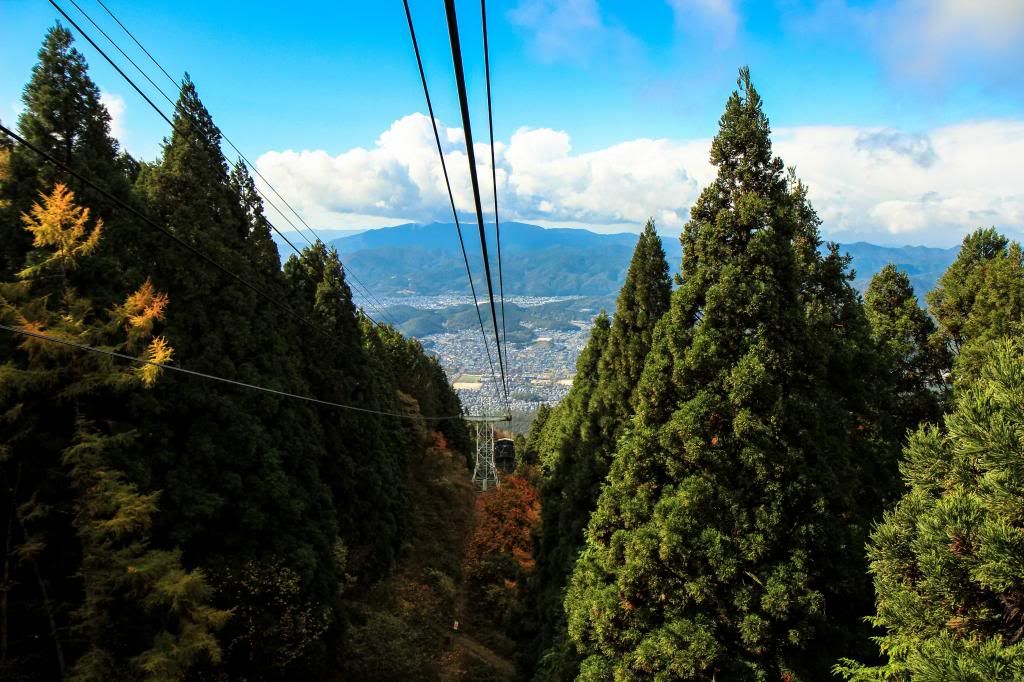 There are seats but never saw anyone use them. Probably because on my way up the car was cramped and my way down was empty.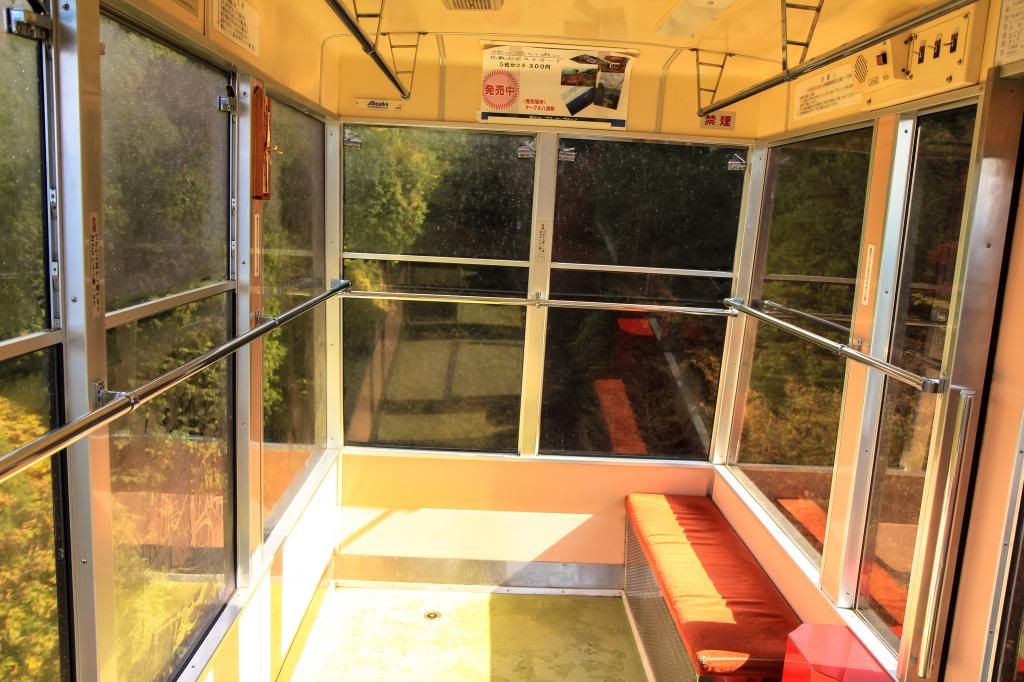 This is the station at the top of the line which is at the top of the mountain. This is where you can find the botanical gardens on the top of Hiei-zan!
This sign looked like it had some character to it!
Thanks for stopping by