The Cable car that I took up to Mt. Hiei was a great experience. It was early and the side of the mountain was covered in cloud cover. It added a mystifying feel to it but I still could see the bright colors outside the windows. To get to it you would take the Eizan railway up to the Demachi-yanagi Station and just follow the signs or the groups of people that are most likely going up the mountain. One way is 260 Yen but I would go ahead and get the round trip for the Cable car and rope way for 1640 Yen as yo have to pay separate otherwise for the rope way. Remember that in December to early March the rope way or cable car is not in operation.

It was a fun little ride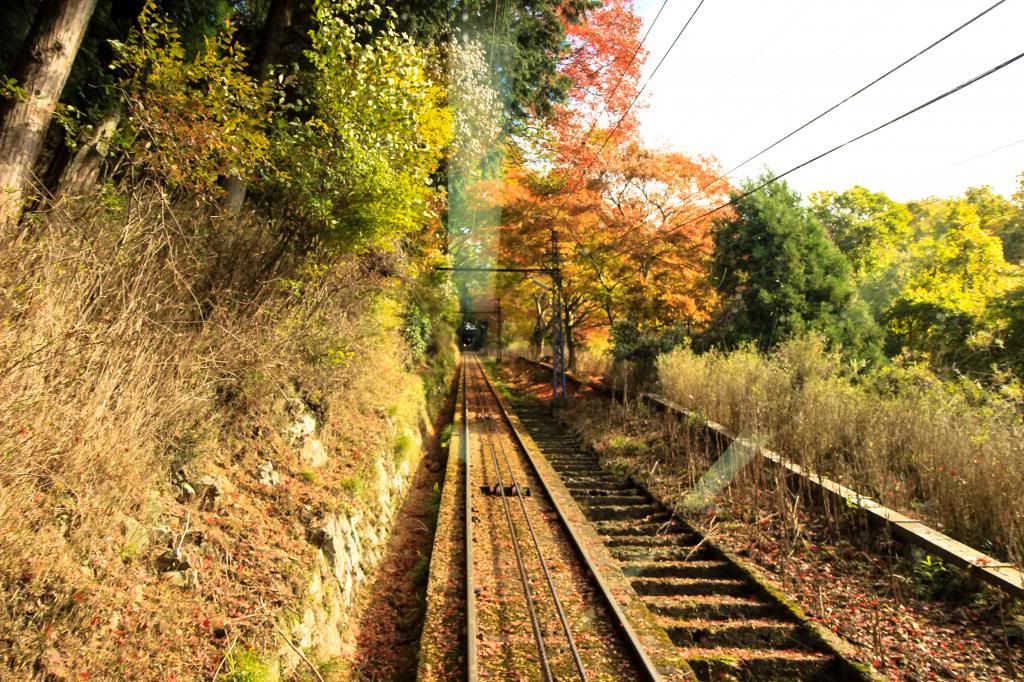 As one car is going down it pulls the other car up as they are both attached to opposite ends of the cable.
On my way down the mountain there was no one inside, I left the mountain early because I got really cold!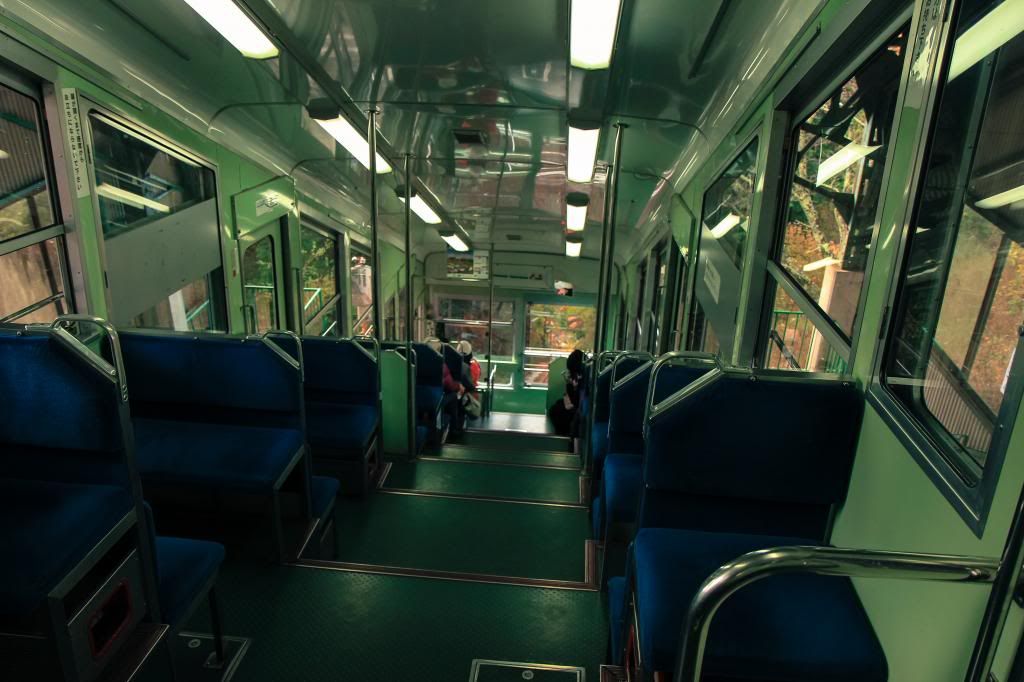 Thanks for looking!
Info from Japan-guide.com