I realize this now that the pictures are starting where we ended technically. I went with a companion to Kibune town to see the shrine and then we took the hike over Kurama mountain to the town of Kurama. It was a great hike and I recommend it to anyone. I say I got tired and the stairs going up were steep but I past people in there 80's that looked like it was an afternoon stroll. It was fascinating in that it seamed like an ancient forest with these straight and tall cedar trees but there was something magical about it since I am use the the Appalachian Mountains where you don't have tall narrow Cedar's.
You get a good view once in a while from points on the trail and here is one over Kurama-dera...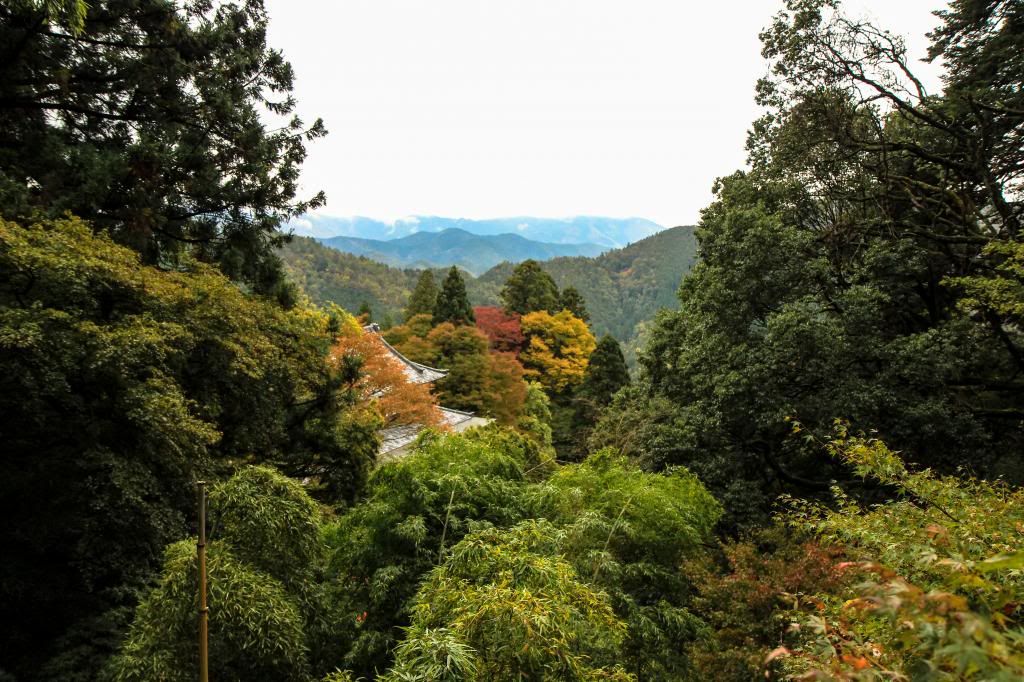 There is a part of the trail where on top you will see the Cedar trees have their roots running all over the top of the ground.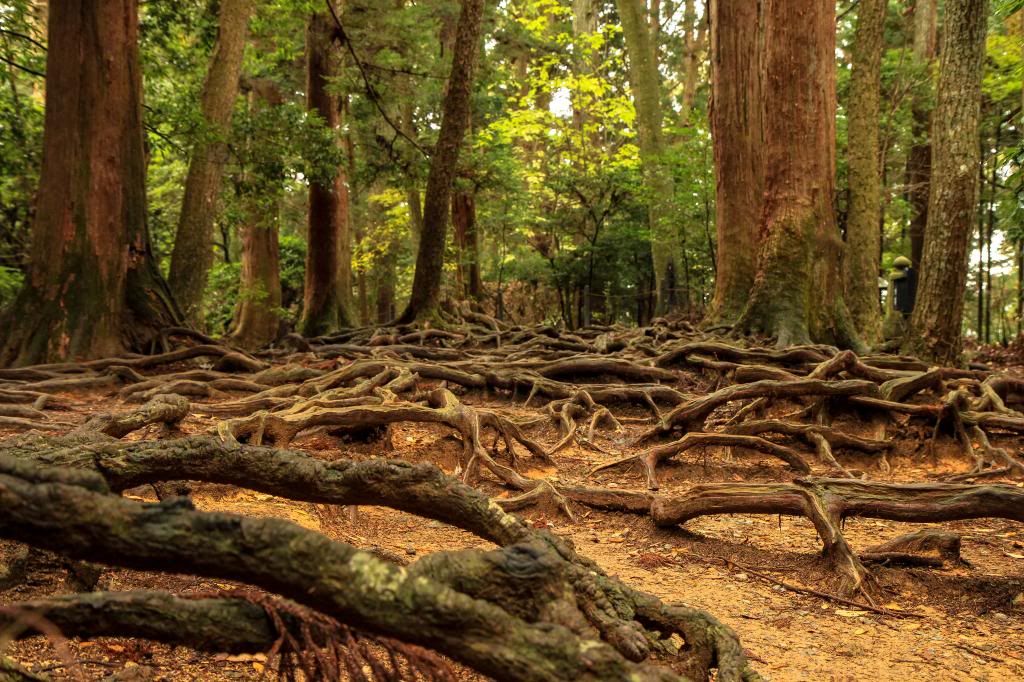 It seamed on the Kurama side of the mountain there was more rain and overcast weather but still pleasant...
This is the entrance to the trail and Kurama-dera from the town of Kurama...
There are small shrines along the trail for a quick prayer....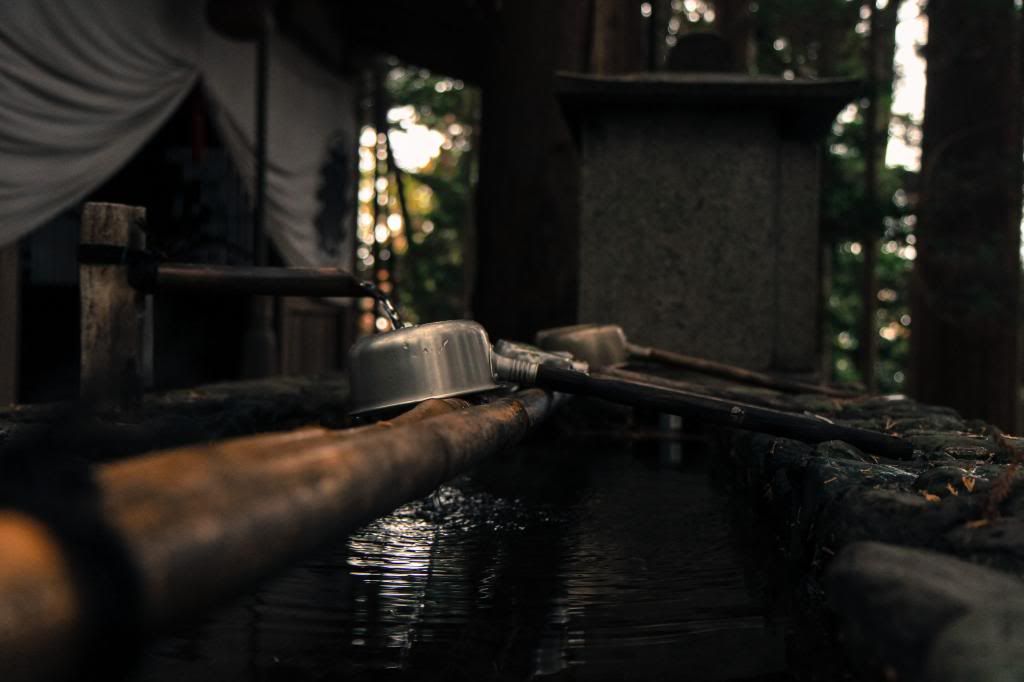 This was a magical area where this small shrine was sitting in this nest of intertwining roots....
This one shrine had a few frogs around it in statue form...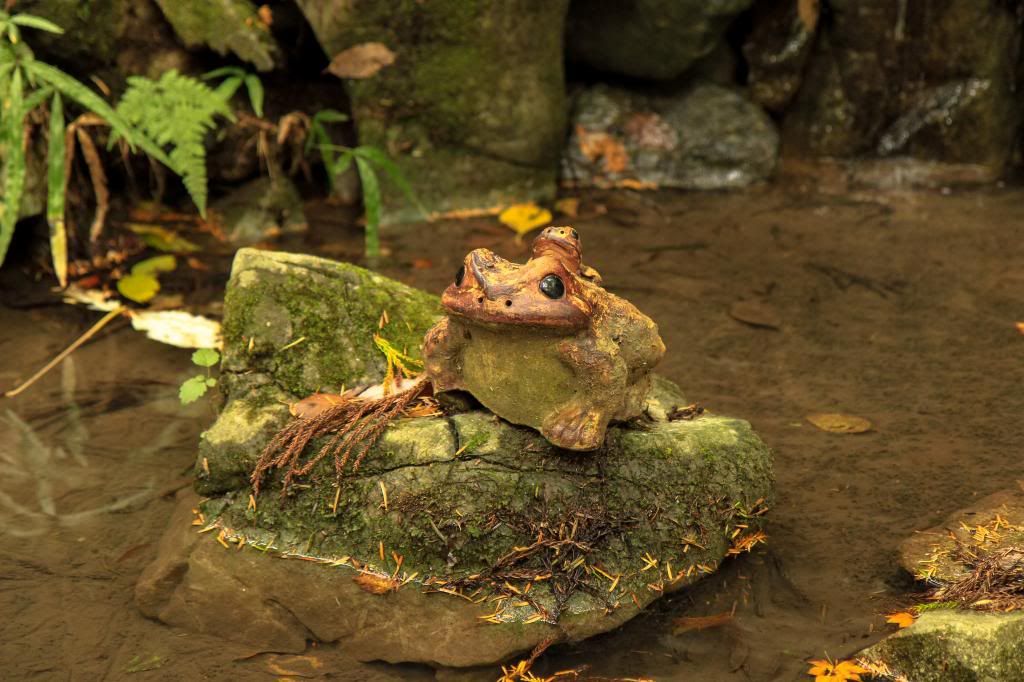 The trail is easy to follow because it is worn in and has a rope railing...
This was the first shrine we saw coming from Kibune up the mountain. Great place to sit and relax as you just endured a steep climb up the stairs.
The stairs...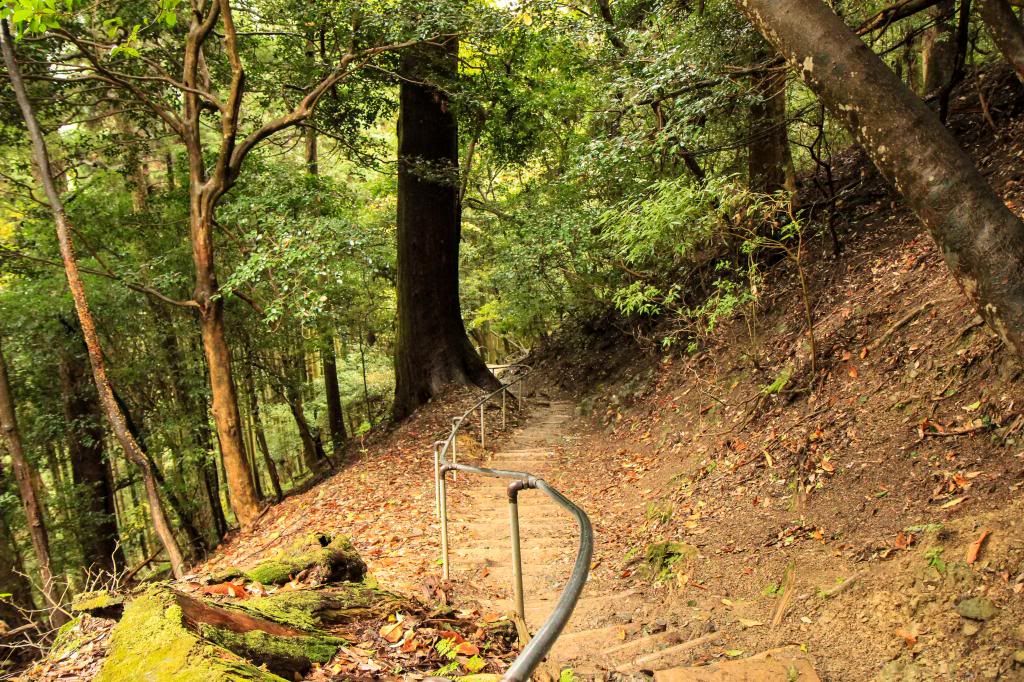 This intrigues me as I am use to deciduous trees which turn and bend and this forest was full of straight as a pen cedar trees.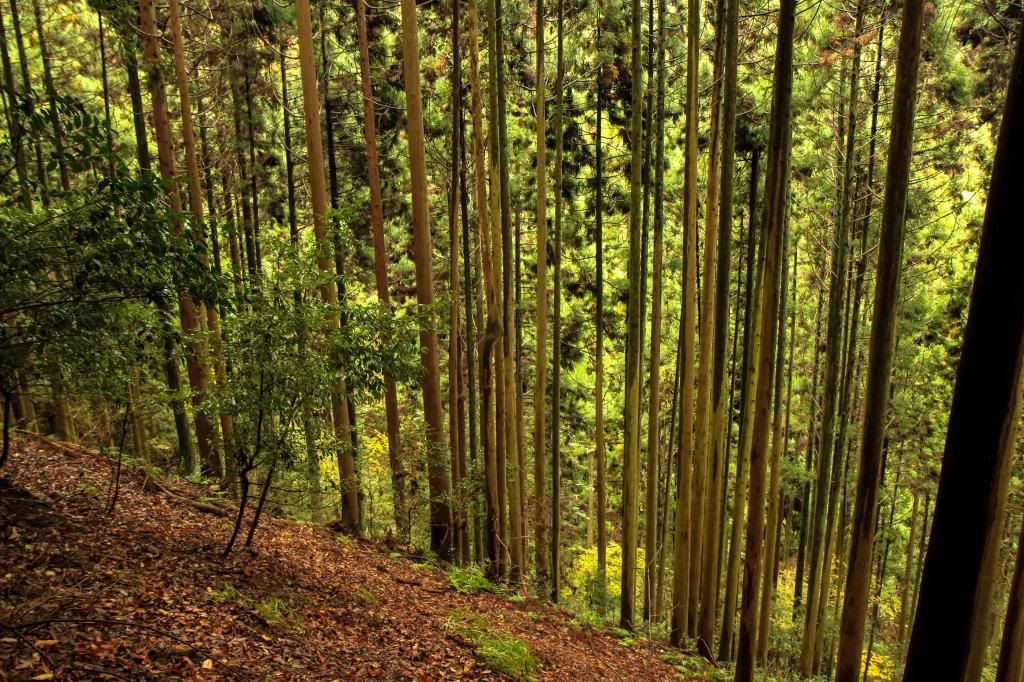 Travel uip this trail in colder times from the Kibune side and end in Kurama where you can enjoy the hot springs.
Thanks for stopping by!