On my hie from Kibune to Kurama in the mountains north of the city of Kyoto I stopped at Kurama-dera which is a temple right above Kurama on the side of Mount Kurama. It use to be the member of the Tendai sect from the 12th century to 1949 when it founded its own sect. No it has been around since the 8th century but it is not really known its true origin. It is said that a Chinese monk named Jianzhenhad a disciple that had a dream that Mount Kurama had a spiritual power and went ahead and built a temple there to control this power. Over the years it has been burned down many times but all the treasures inside have been saved over and over and are now national treasures. It is still believe that the tengu live in the mountains there along with other worldly creatures.
The fact that this temple was on the side of a mountain like Murama was wonderful. There were colors to be seen!
As you walk around the rest of the complex you can hear others meet with this bell and ring it for the mountain side to hear. It adds to the nostalgia.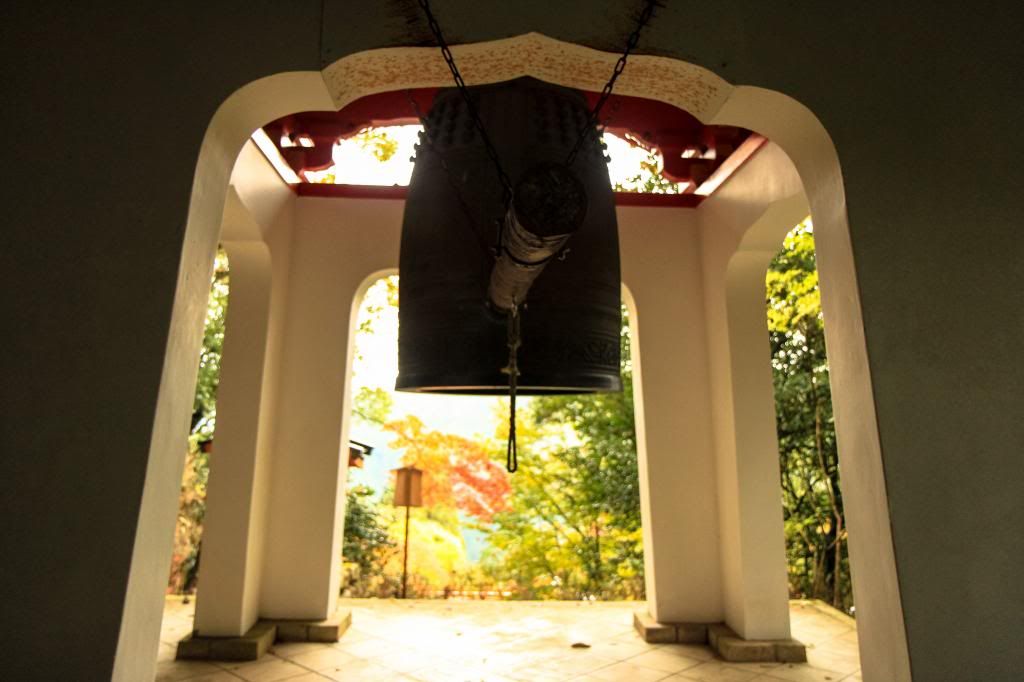 There were still a lot of leaves missing and a lot of the mountains up there are spruce which are green all year around except when white covered in snow!
That is the bell up on the hill so everyone can enjoy the deep ring...
It was indeed an over cast day but it did not rain on my companion and I only in the Kurama hot springs did it rain a little.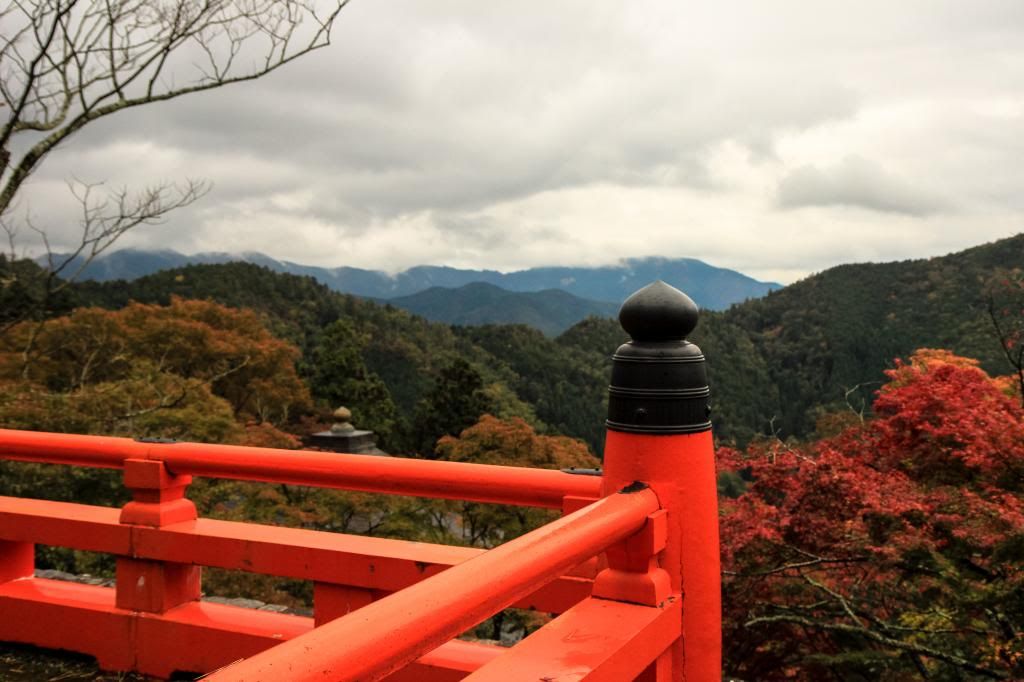 More lanterns with that orange that I love.
I hope you enjoyed and can go some time.
Info is from Wikipedia