Kibune Shrine is located in the small town that is pinched in between some mountains. It is lovely and really nice quite place to see. the fall time is great! Kibune literally translate into yellow boat.
the story goes that a goddess traveled in a yellow boat from Osaka up the river into the mountains just north of Kyoto and this shrine was built on the site of the end of her journey.
The shrine is dedicated to the gods of water and rain.

The Steps leading up to the shrine was gorgeous. Orange on both sides all the way up. There were a few people there and made it pretty much impossible to get a picture of the stairs without anyone!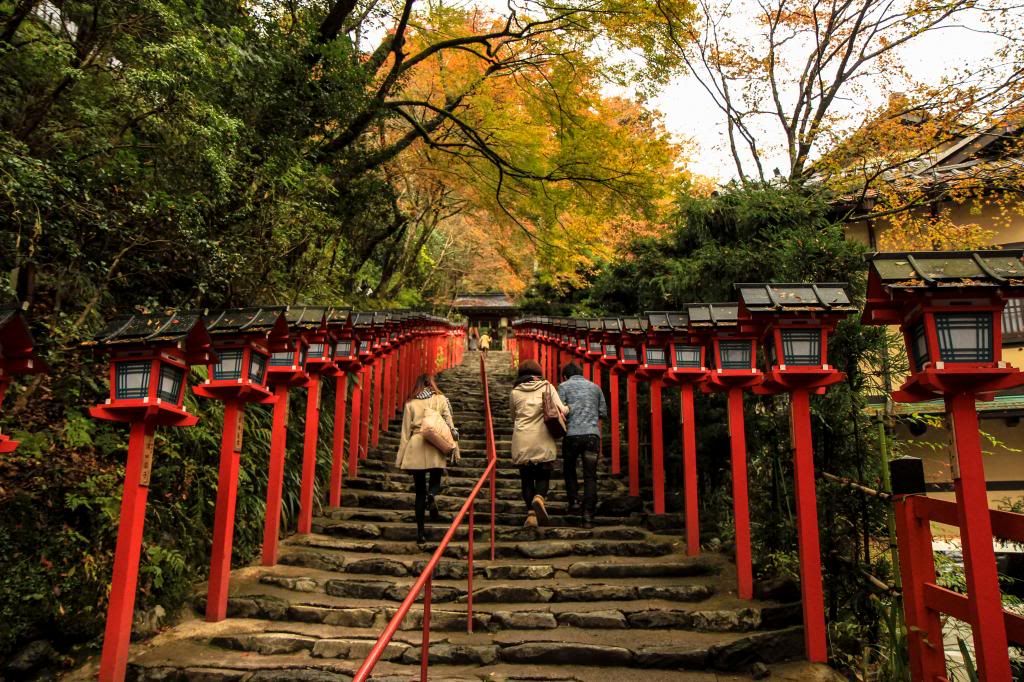 You walk up the narrow streets of Kibune and you reach the entrance of the shrine on your left. Sitting there in all these nice little inns and restaurants.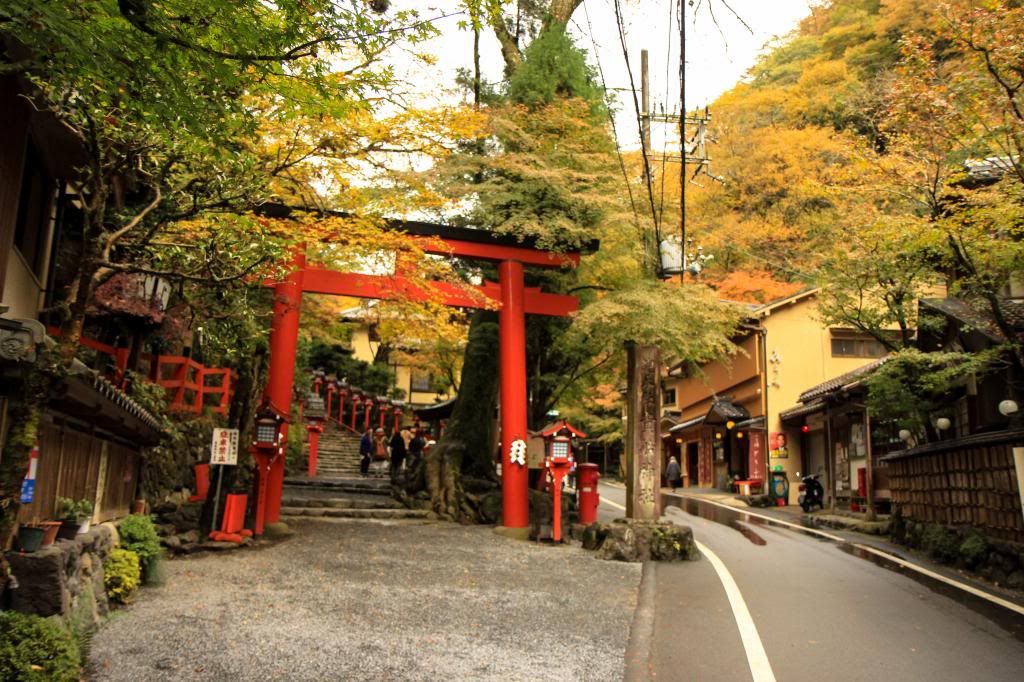 Love the orange, gotta be the best parts by shrines...
I didn't do it but you can get a slip of paper that you stick in this water coming out of the wall and your fortune appears on the slip.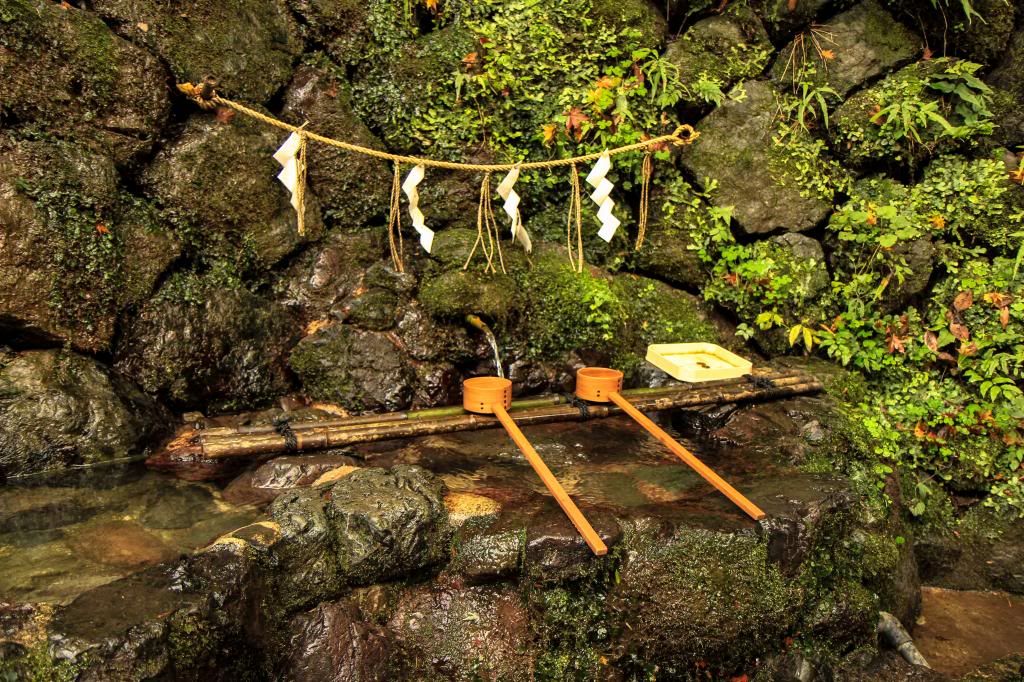 It was a nice day that day and I had a travel companion. It was nice going here and there with someone you just meet. Something new.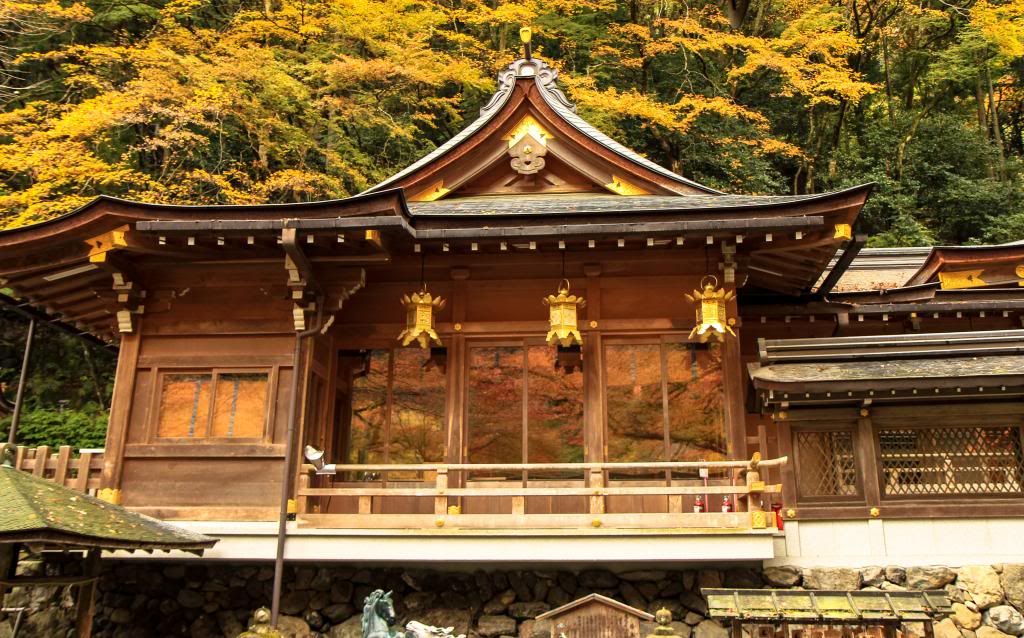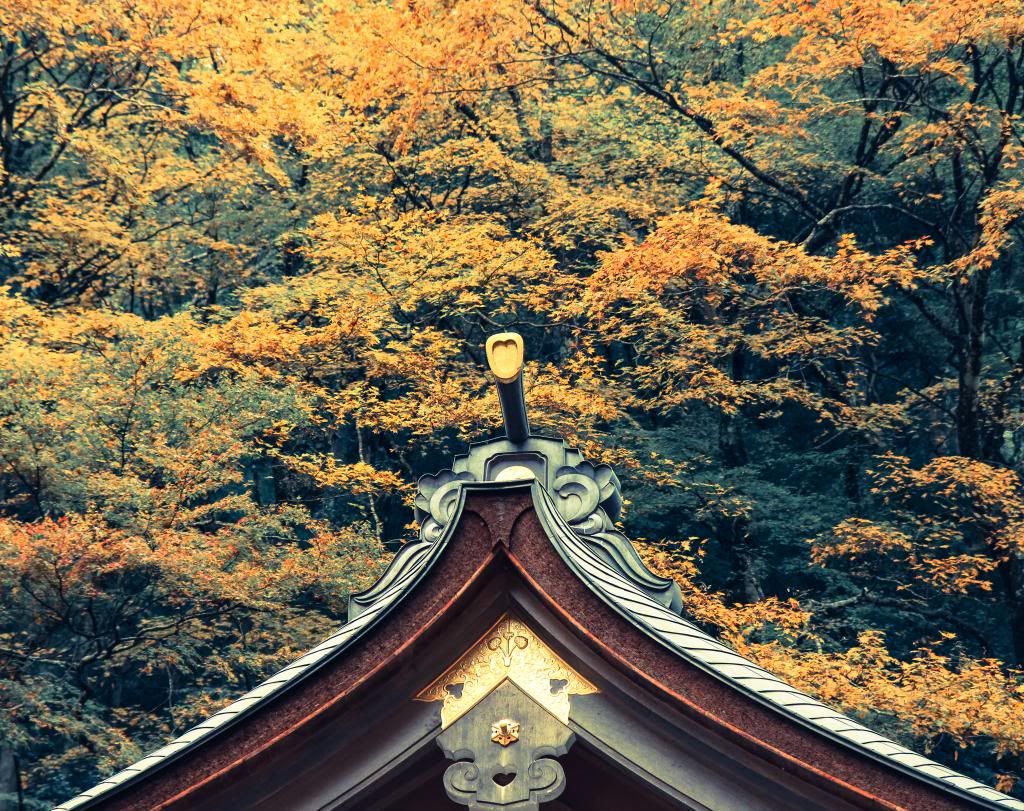 It is definitely a worth while trip to go to. Do the Kibune to Kurama trail to it was a blast! The rest of the photographs from the day trip will come to light.
Thanks for taking a look!
info from japan-guide.com