I went to the beach a few weeks back to enjoy are breather from work and such. I went out both mornings early to see the sun on the edge of the earth. The beach is so peaceful in the morning although you still hear the familiar crash of the waves on the sand. I can only go to the beach for a certain amount of time but there are many places to visit at the Outer Banks in North Carolina. I hope you enjoy the photos and perhaps get the relaxing feeling of being there.
Clouds were over the water in the morning, sweeping in to land...
It was great in the morning but the sun had an intense heat on the skin in the afternoon.
The duns on the beach are really important from keeping the beach from being swept away from tides and storms.
The water was perfect for swimming.
There are shells at the beach but 95% of them time they are broken up and cast about on the waters of the ocean.
The sea grasses are beautiful to see and have a nice soft rattle in the air when the wind passes through them.
Here is a bonus picture, my father was out with me in the morning and wanted to have his picture taken!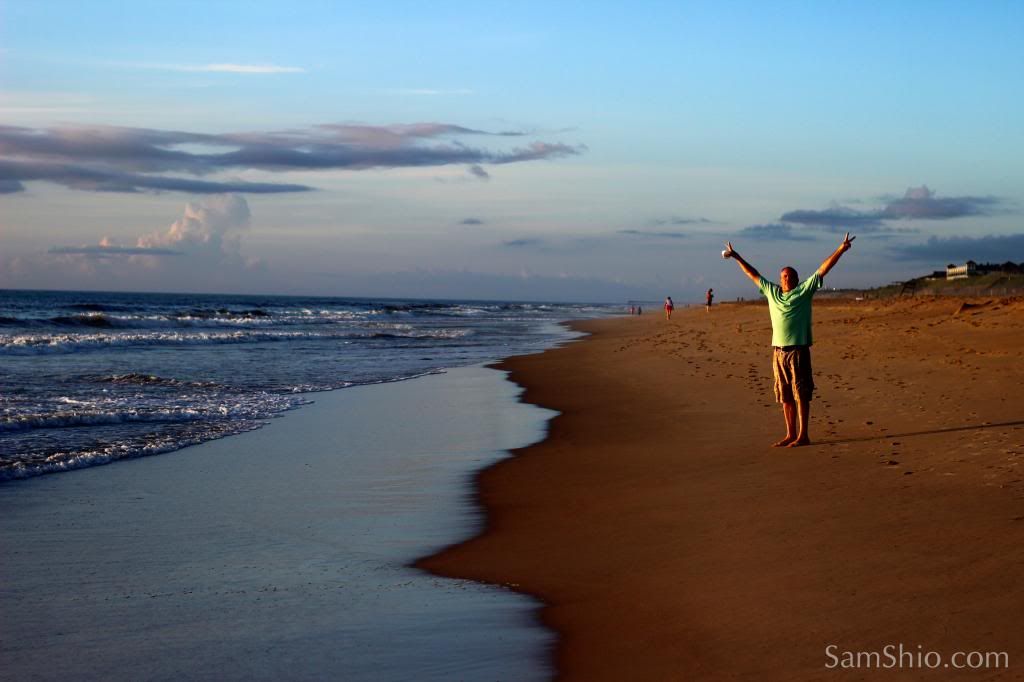 Thanks for stopping buy!
Clinton Lewis ©