I stayed at the Konak Residence in Kita Ward (Kita-ku) in the northern part of Kyoto. It was a wonderful experience to stay in a house and not a hotel or hostel. They were a nice couple that owned the house and Mr. Konaka's sister Senda was there as well. I saw her every morning for breakfast because I would get up early to go out for the day. She had some herring and rice in the morning and wonder what I was doing with my eggs. I made scrambled eggs with onions and cheese and put salsa on them haha. The building they own has a small import wine store downstairs and the upper floors is for their sister and home stay guests like myself. I got a small room in the corner of the house, it was the smallest of them and on the back side of the house.
This window is to the house next doors wall! Still got a lot of light in there though.


I had a small table on the floor with a closet and futon, all I really need since when I was there I passed out tired.
Yum dinner....
Brought my transformer tablet, pretty nifty and easy to take.
They have a small area to pull in their van. It is really narrow!
They have a few small plants in their stairwell.
A few status like Maneki-neko!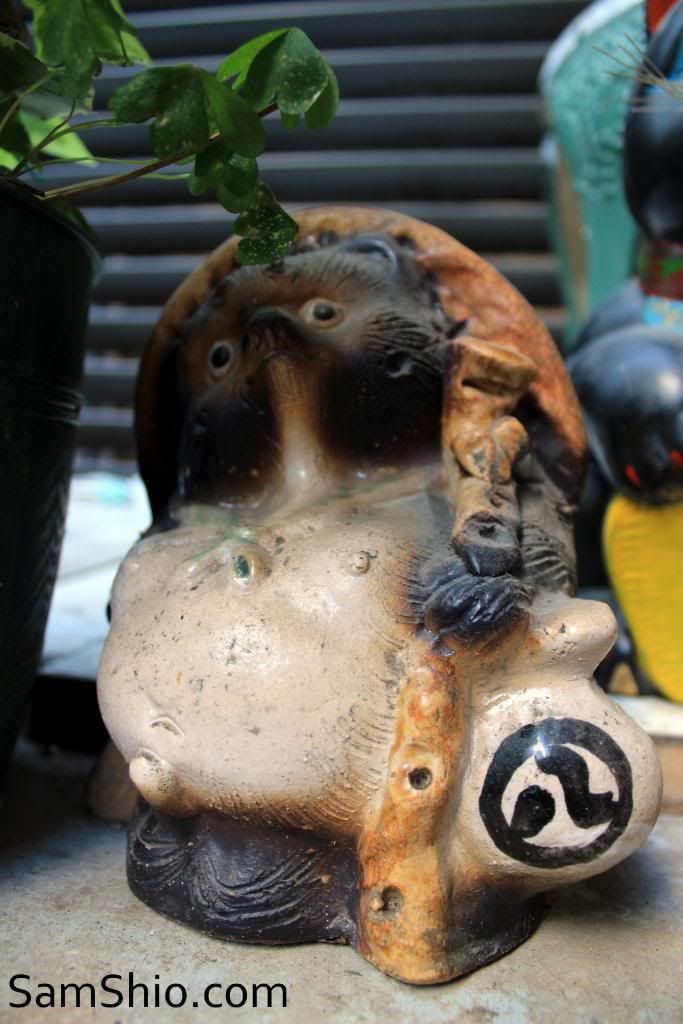 The neighborhood is really nice too, plenty of elementary students walking home from class.
Thanks for taking a look!