I think I am interested in starting to take photographs in black and white. I actually took my film camera with me to the mountains but apparently the little 6 volt battery inside was dead so that didn't happen. These were from the trip I posted a few days ago.
This is Old Rag again.
Some falling water from Dark Hollow Falls.
Massanutten Mountain in the background, can barely see it with the haze that there is.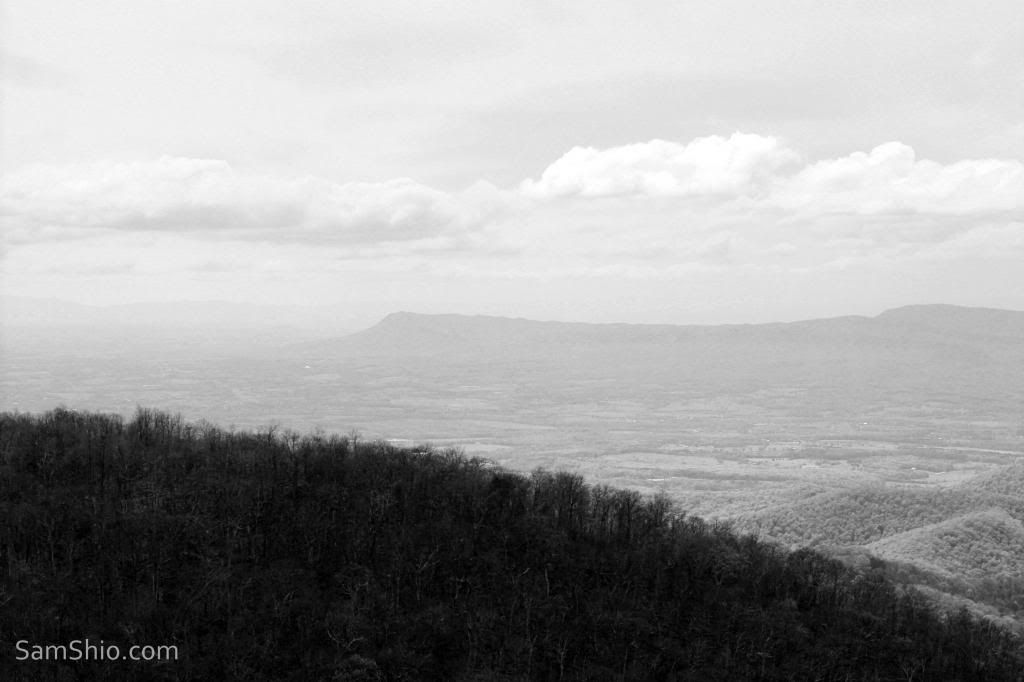 Hope I can bring more to you guys!