The Azalea Gardens that are in Joseph Bryan park use to look fantastic! It is 17 acres and started in 1952 by Robert E. Harvey. He and a ton of volunteers planted 450,000 Azalea plants with 50 different verities! That is a ton but it isn't like that now. A while ago the city and such just didn't really have the funding to maintain a lot of open spaces and the gardens fell into disrepair. The fountain grew over and the pond had cat tails and a lot of azaleas died. Now it is handled by volunteers who want to make it come back. I didn't know until the beginning of this year that there was this garden there and I wanted to see what it could become. My girlfriend and I adopted a bed and had a great time cleaning it out unnatural vines (I got poison Ivy because of it) and raked up a lot of leaves. The peak season was April 1 to May 15 and boy did they look great and all the azaleas in the city. I recommend adopting one, there are still a ton of beds that need help! Enjoy the flowers, this is when my parents wanted to check it out with us.
There were a lot of pretty colors to view there. People were driving through just to do it on the way home and people also stopped for a picnic in the gardens. Was a great place to choose!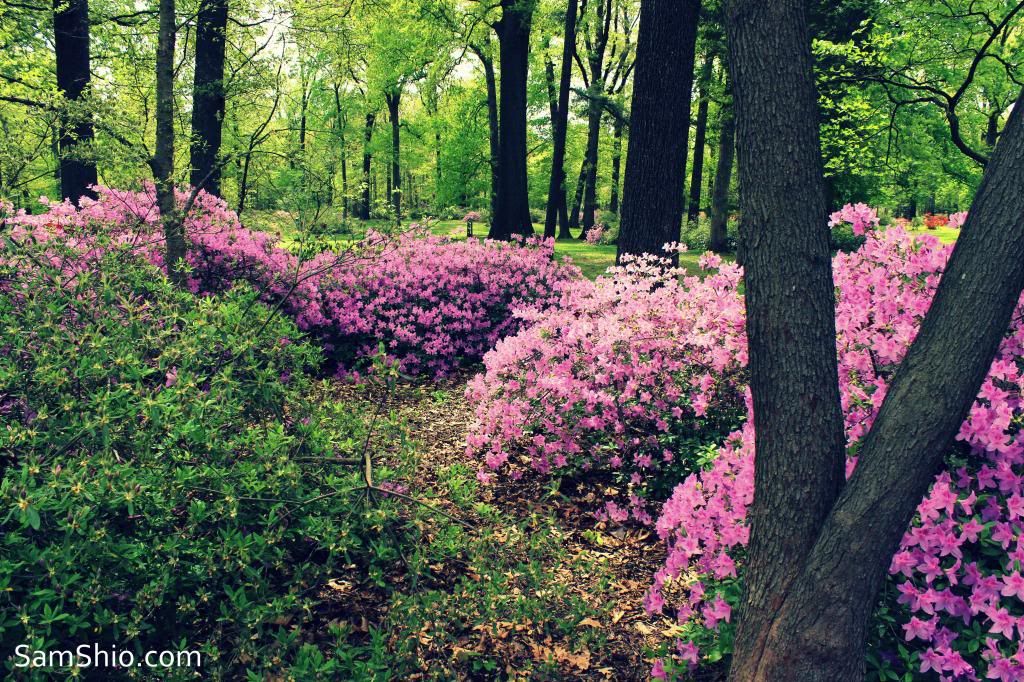 The purples looked majestic, this was part of our bed if I recall. We had a nice selection of colors and our bed was large!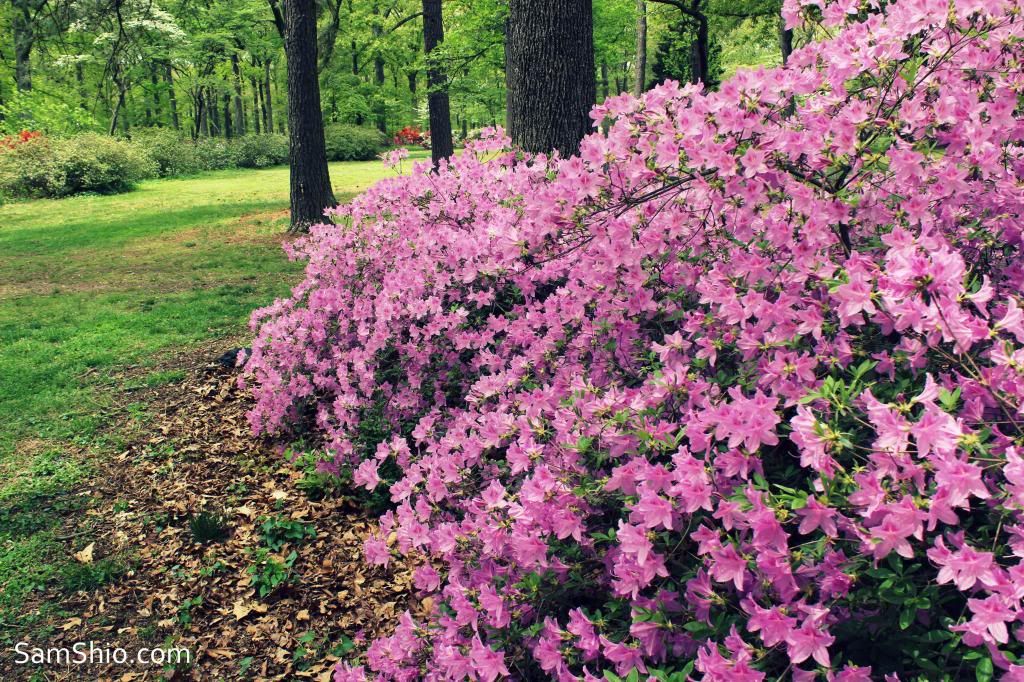 Have deep purple, light purple and hot pinks scattered in the 17 acres.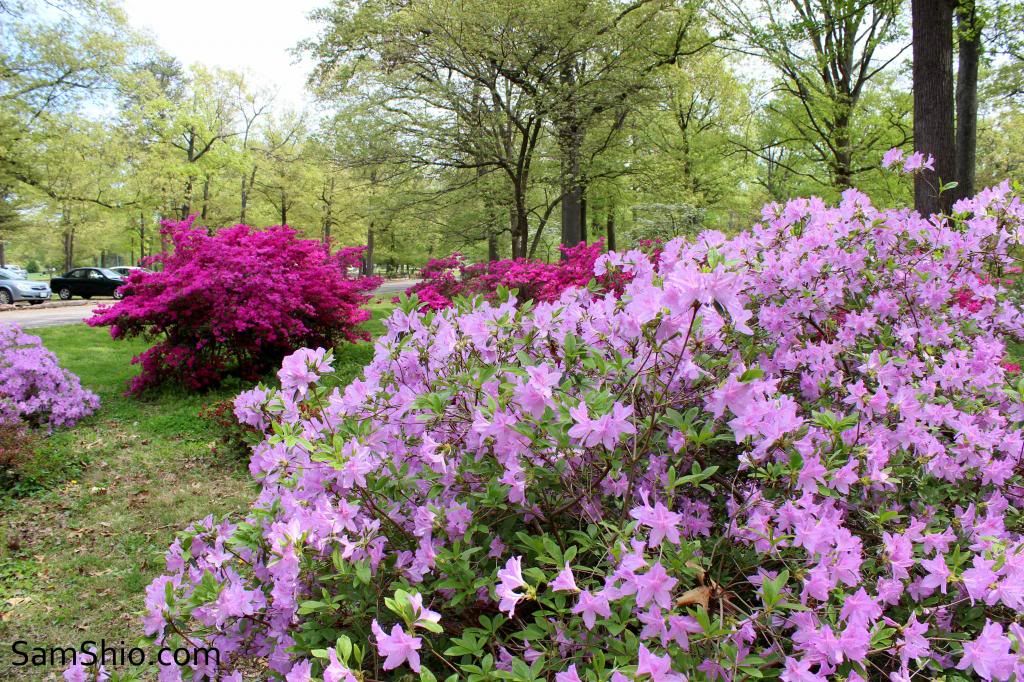 They look so clean and pristine, I want more azaleas. I actually wanted more beds but she said one is plenty haha
If you get a chance next year go and visit the gardens!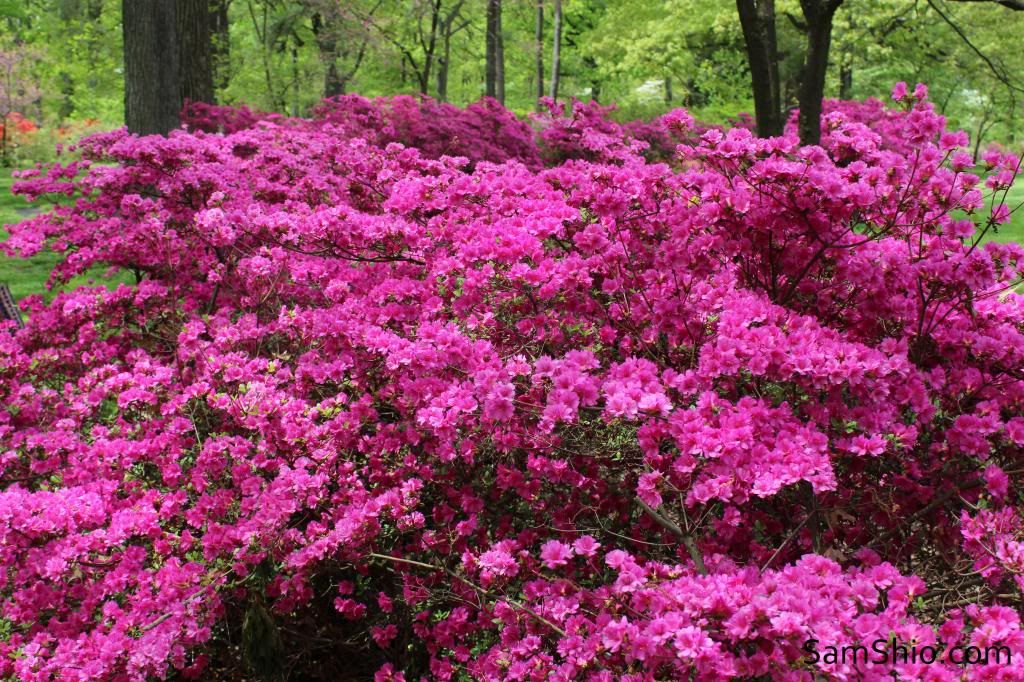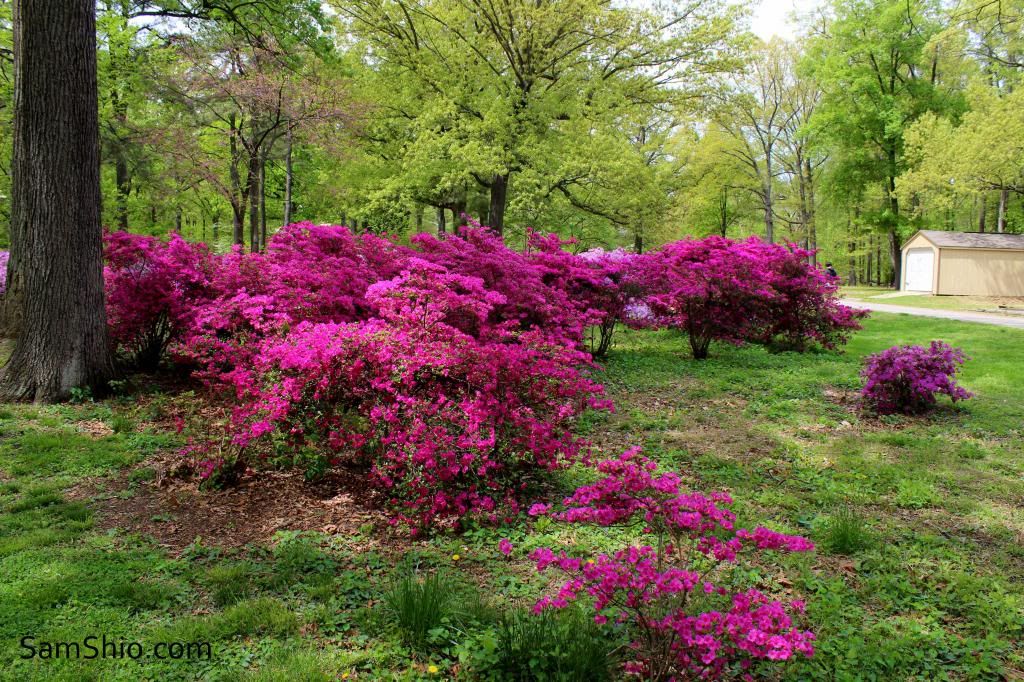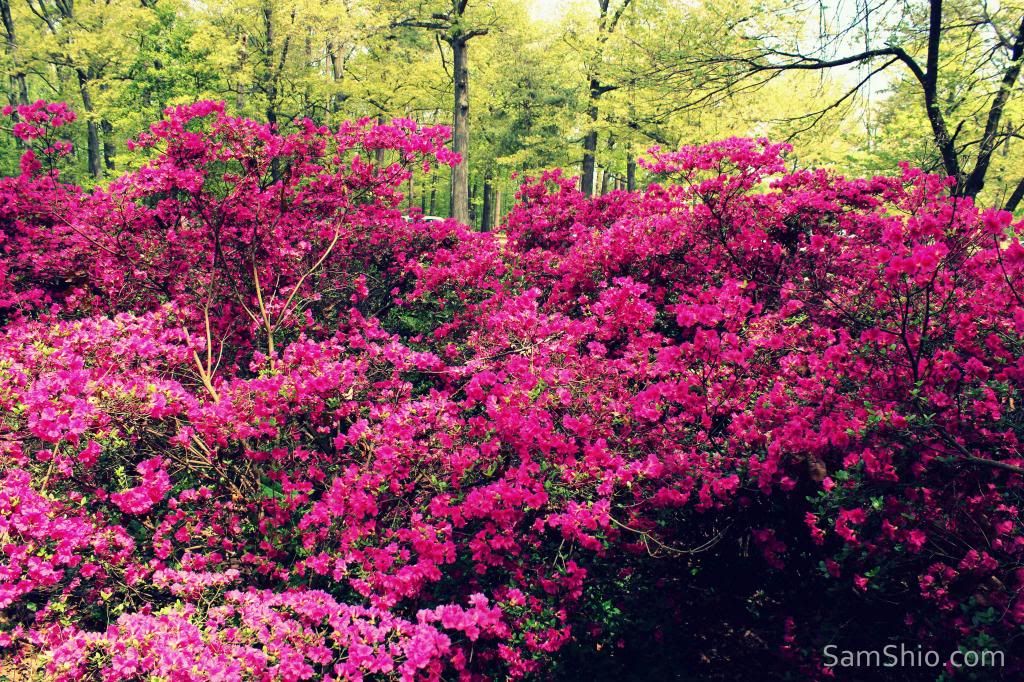 The reds were great too!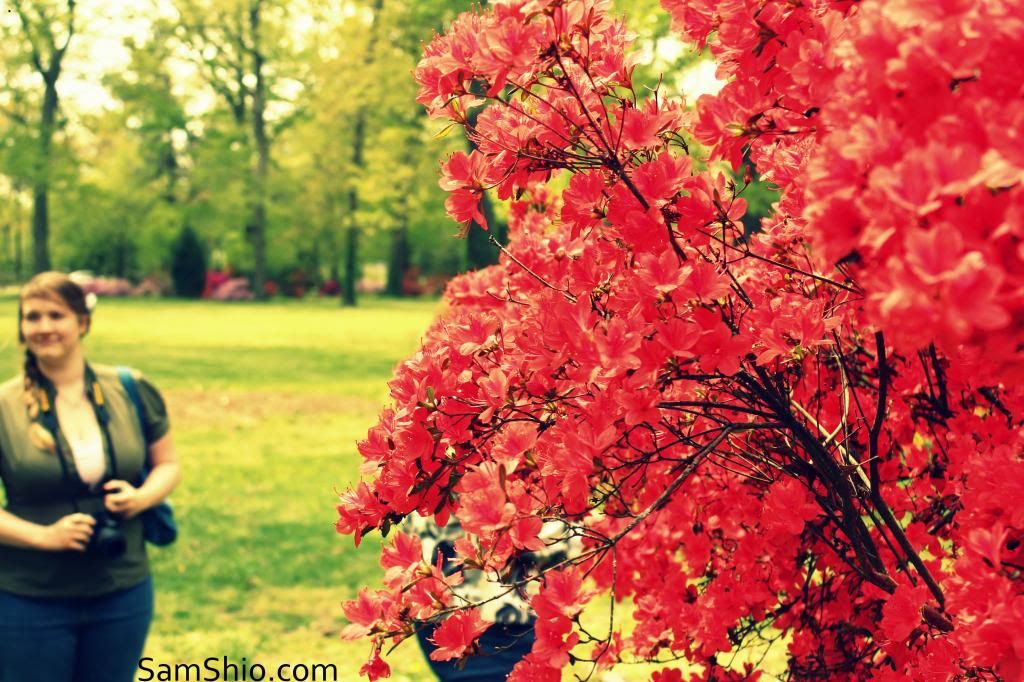 Bugs were enjoying them that's for sure.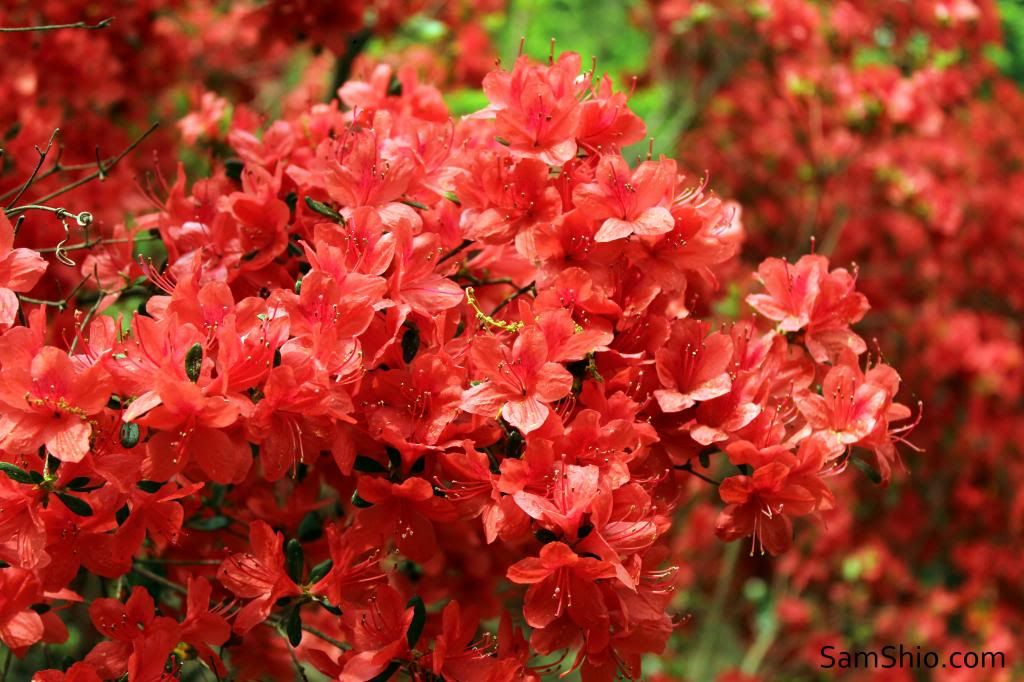 She was also taking some close up shots hehe
Also some red bud trees were blooming along with others so it was nice to have flower blooming trees among the azaleas.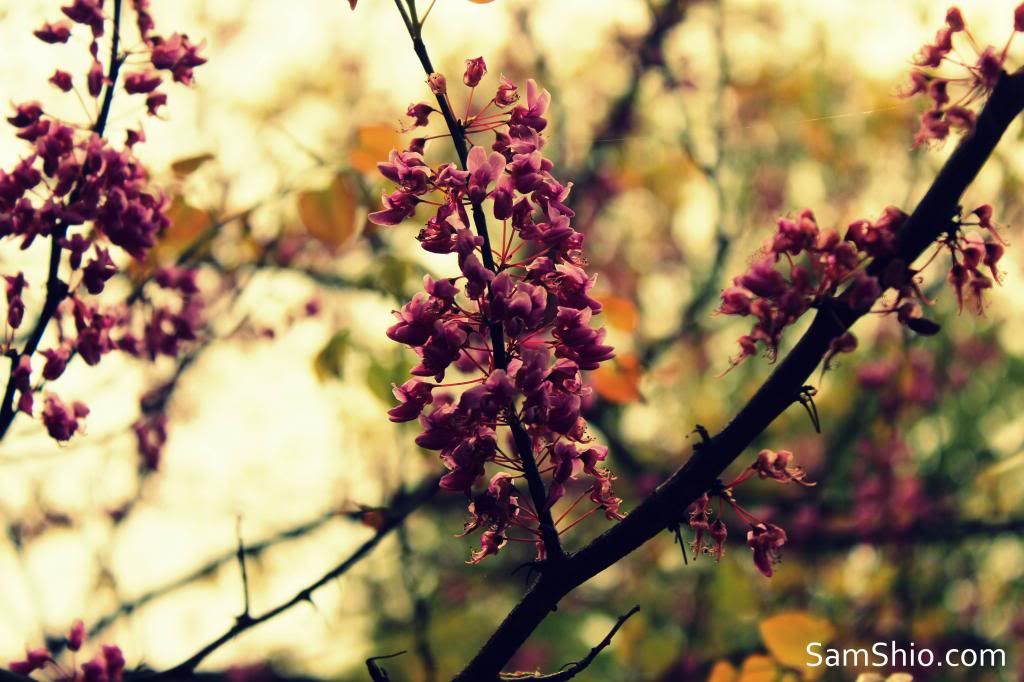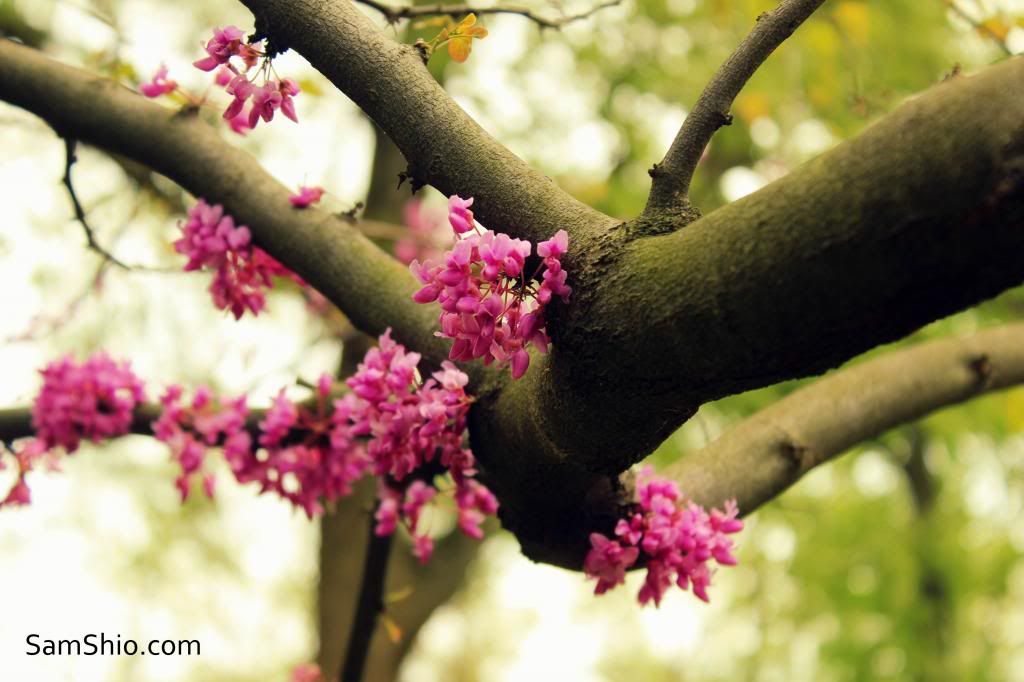 This is the restored pond there with the fountain working nicely. It use to look awful in pictures that I saw.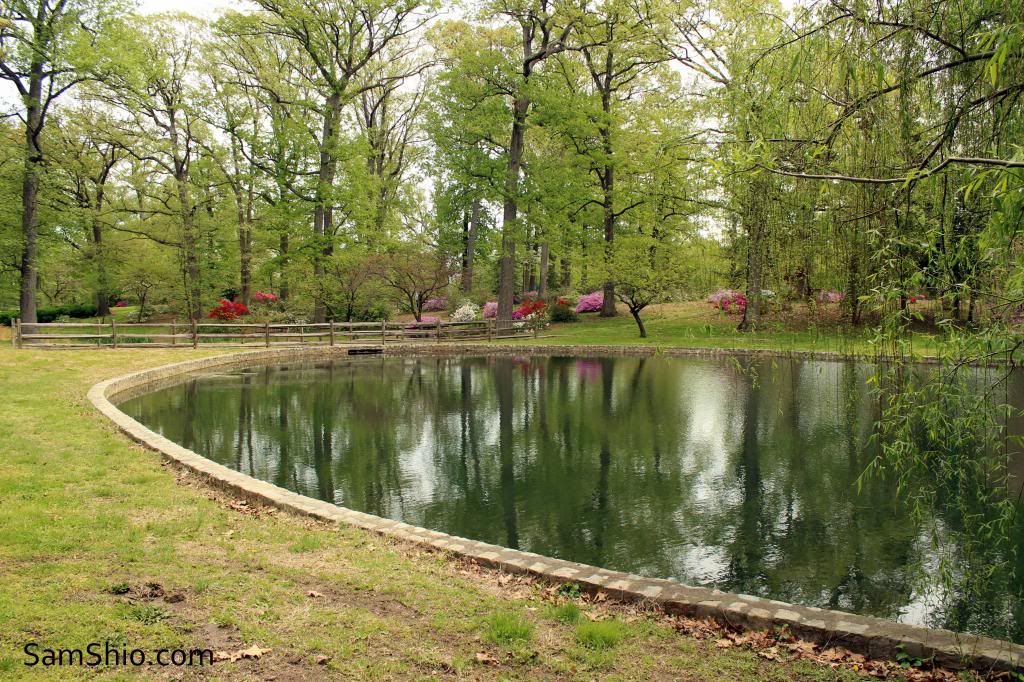 Here is a picture of what the garden use to look like in its glory. People use to come all around to see this fantastic azalea garden. There were colors everywhere and it needs a ton of work to get anywhere close to that. Picture is from
Friends of Bryan Park's website Click here for article
.
Thanks for taking a look !