So I took a few black and white photos when I was in Washington D.C. for the cherry blossoms. There are not that many but take a look! Enjoy or maybe not haha
Smithsonian Castle is always a cool piece of architecture to see in the city.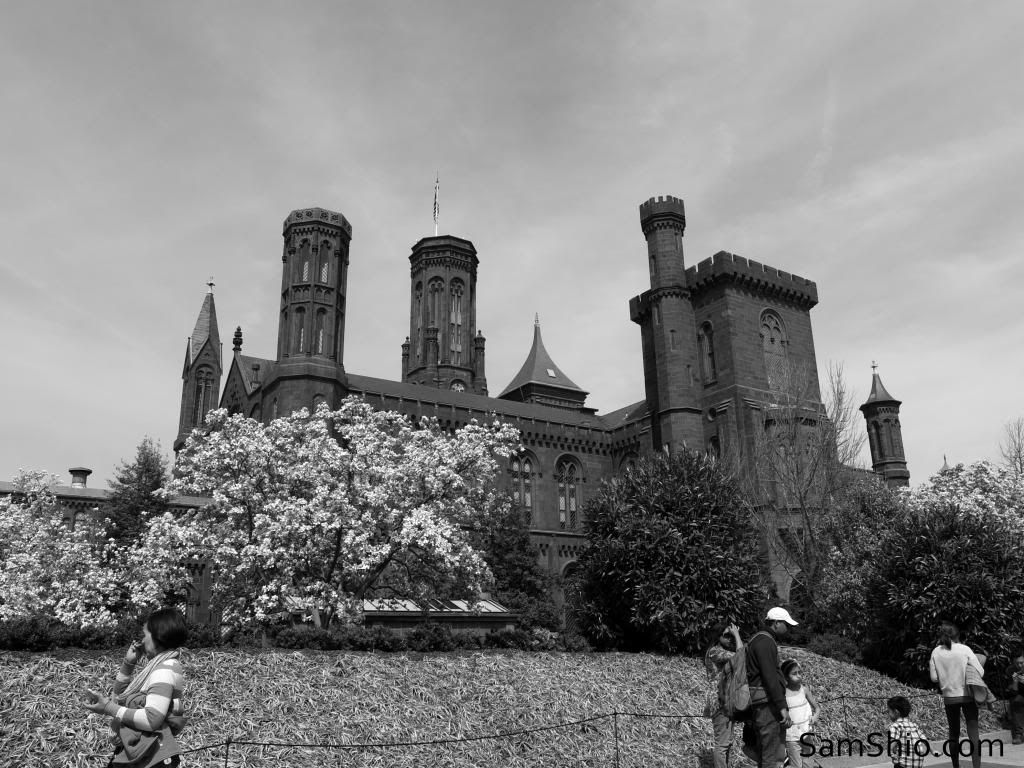 We went to the Lincoln Memorial and we looked out over the reflection pool. Was quite a few tourist in the memorial.
Good times...