So at
Nanzen-ji Temple
that have a huge Sanmon which is one of the three largest in Japan. It symbolizes the three paths in Buddhism liberation. This one is not the original, which was constructed in 1296 and destroyed by a fire. This one was built in 1628 by Todo Takatora, in the Zen style with a roof of baked clay tiles and has five pillars and three entrances. The gate is 22 meters high and you can go up to the second floor for a view of the grounds.
Here is my ticket to go up inside, the stairs are really steep so look out.
Here is the grounds of
Nanzen-ji
...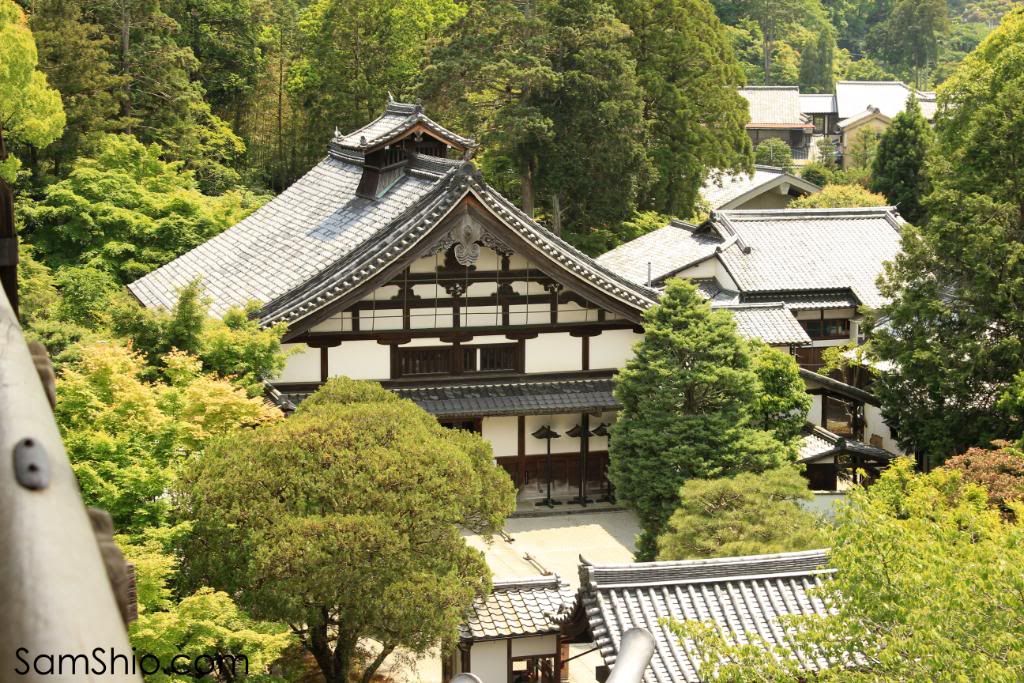 Of course you take off your shoes at the bottom before you make the climb up. More students were there enjoying with me.
Here is underneath the gate, you can really gasp at how large it really is when you are next to it.