Hey everyone!
Probably on of the most popular visits in Kyoto for tourists is Kinnkaku-ji, Ginkaku-ji, Gion and of course Kiyomizu-dera Temple. This temple is marvelous The "wooden stage" stands with a grand view of the Kyoto to the West and it seams like you are on top of the trees.
Kiyomizu-dera literally means pure water temple, and founded in 780 at the
Otowa Waterfall
. You can see the
Otowa Waterfall
and it is split into three streams below the temples stage where you can drink it's pure water, post here. The present buildings were constructed in 1633 by the order of the Tokugawa Iemitsu. Some interesting bit of information is the fact that there was not a single nail used in the building of the structure. It use to be from the Hosso sect of Buddhism but in 1965 changed to Kitahosso sect. The Wooden stage is 13 meters above the ground and it is said that if you make the jump and survived a wish will be granted. There are 134 documented cases in the Edo period of it and only a little over 85% survived. do not know if their wishes were granted. The view can grant you great views of the Maples and Cherry trees in the area for perfection in Fall and Spring times.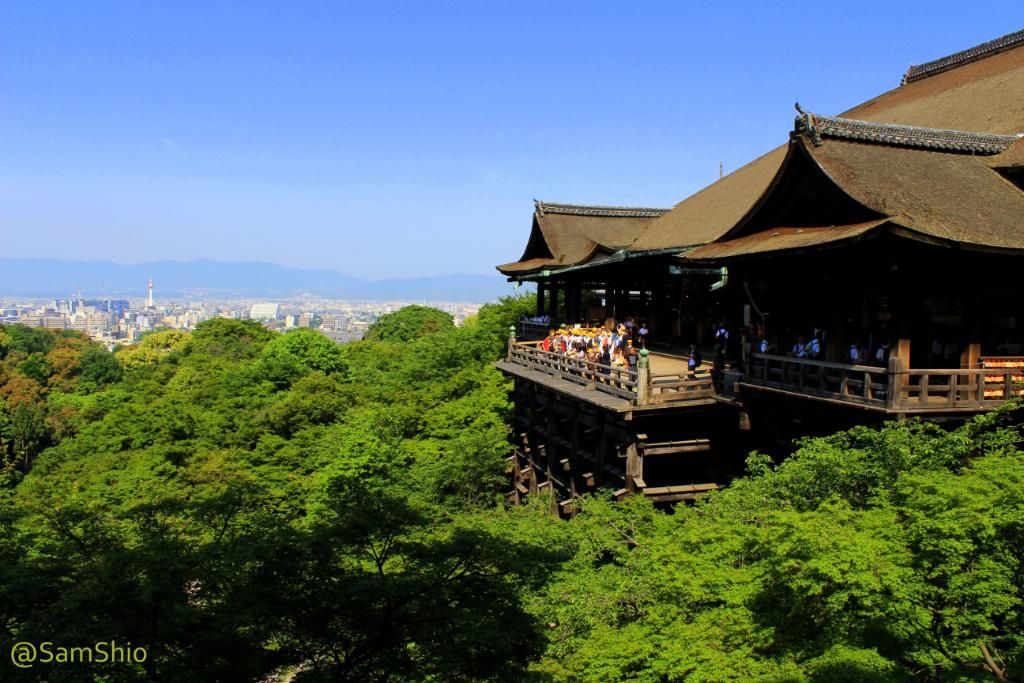 The main gate to the temple, niomon (deva gate) is large itself. I had gotten there early in the morning with a lot of elementary students.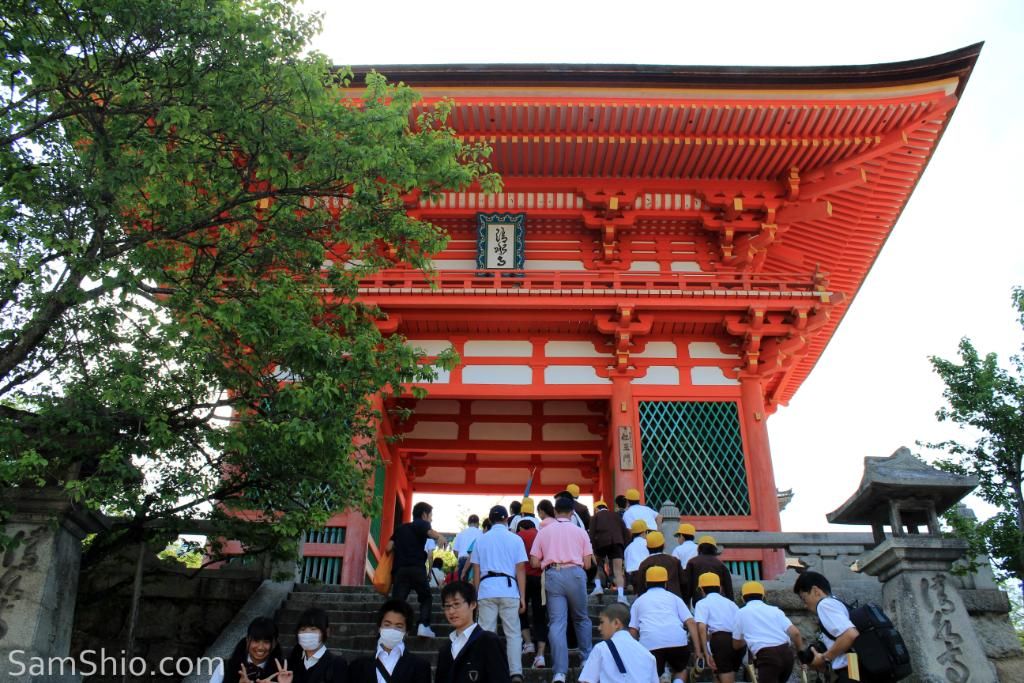 This guy was dressed as a Samurai with a plastic sword and he took a school girl hostage!!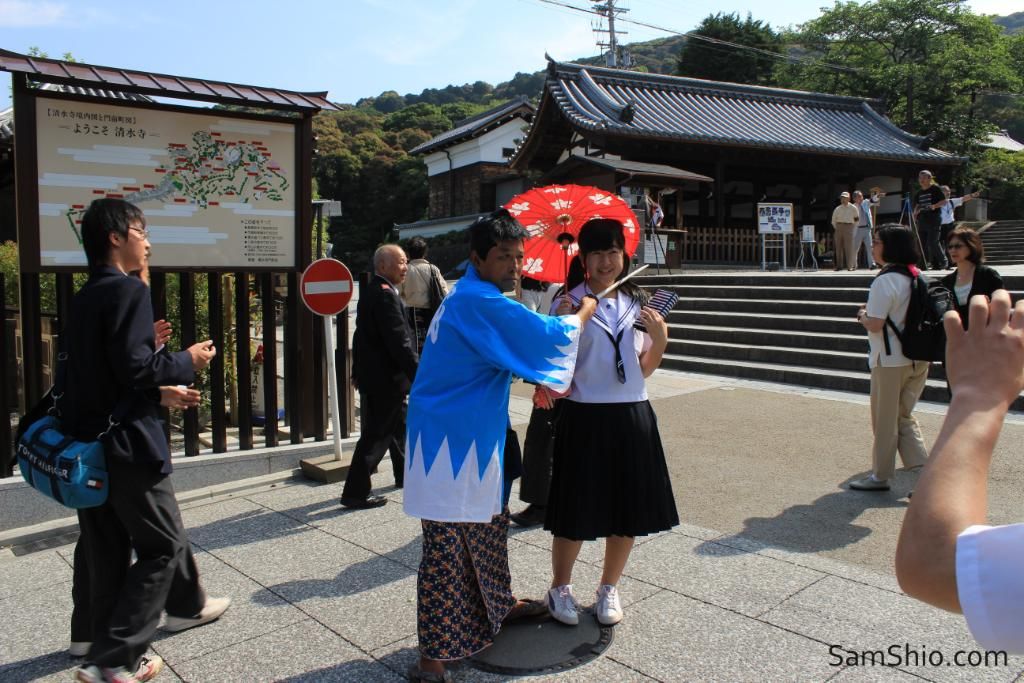 I can see the orange's of the Kyoto tower and cranes in downtown Kyoto from here.
There is a three story pagoda on the grounds, you will see it right when you get there by the gate.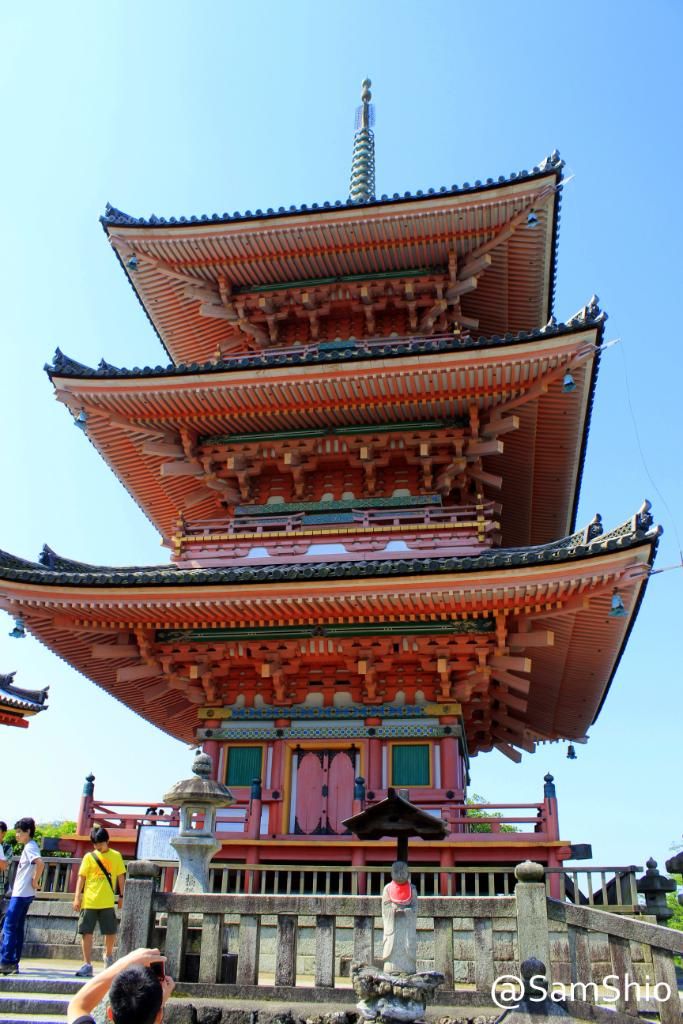 There is the
Otowa Waterfall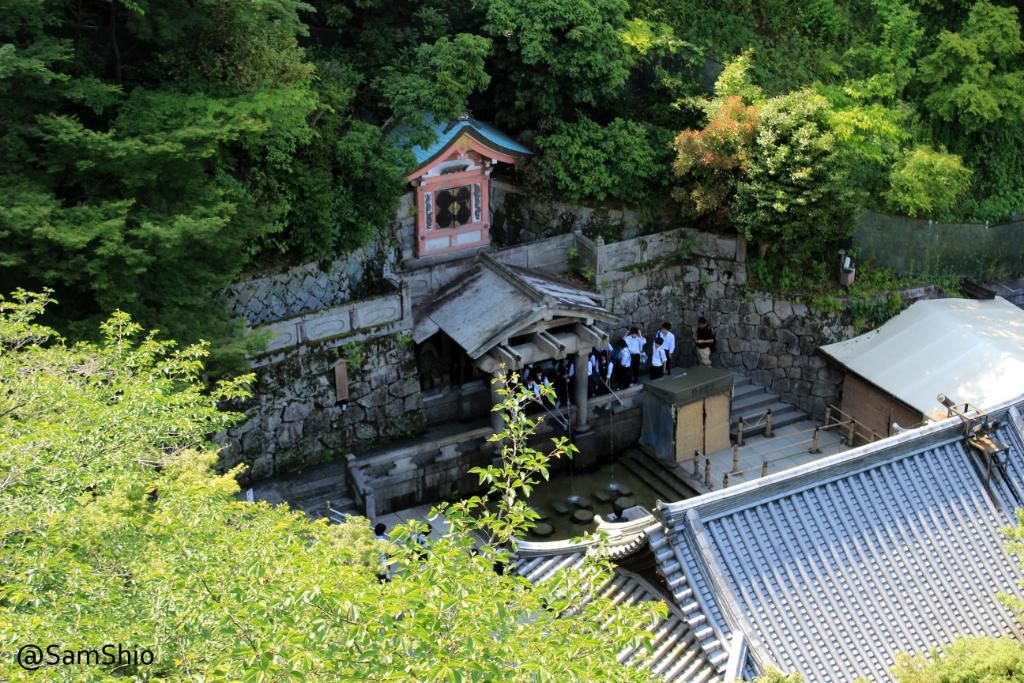 The stage is wide and tons of people can stand on it!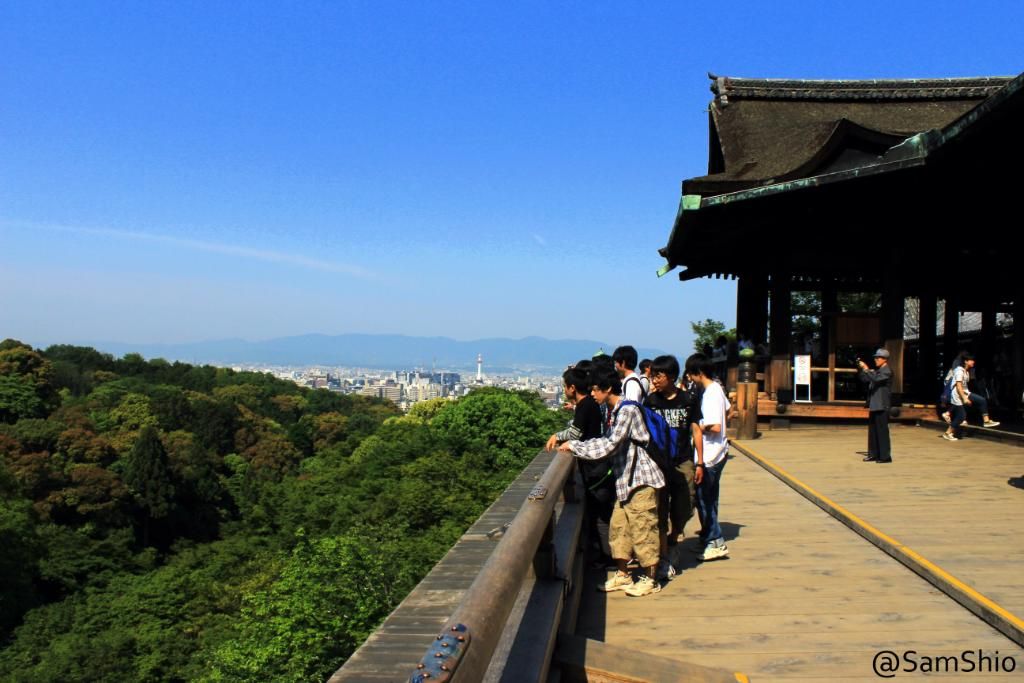 The entrance to the Jishu Shrine is to the North of the main buildings.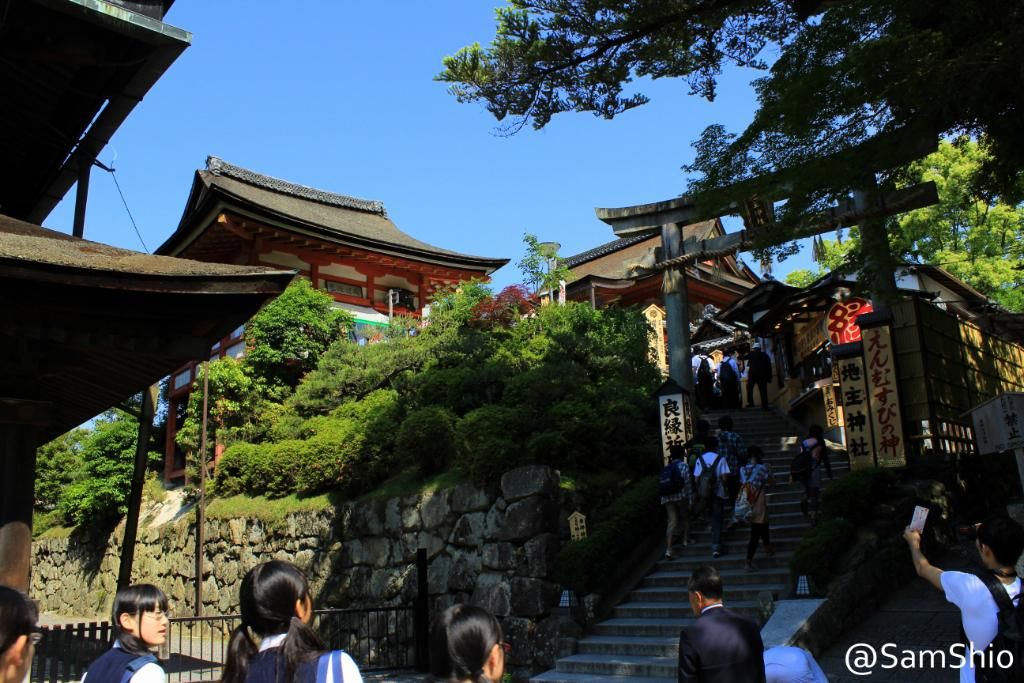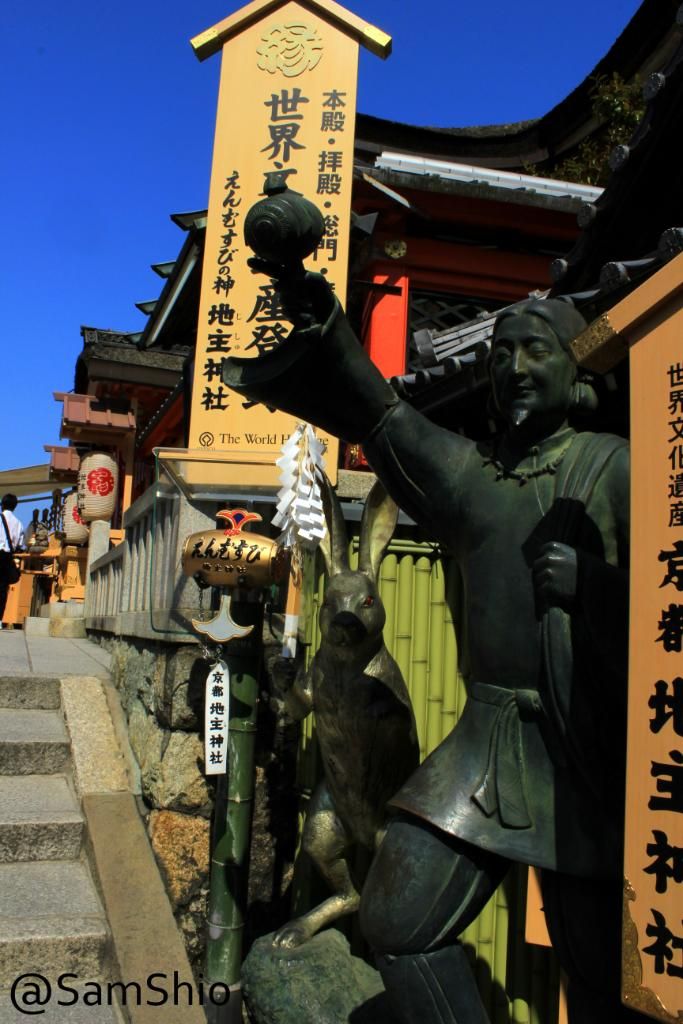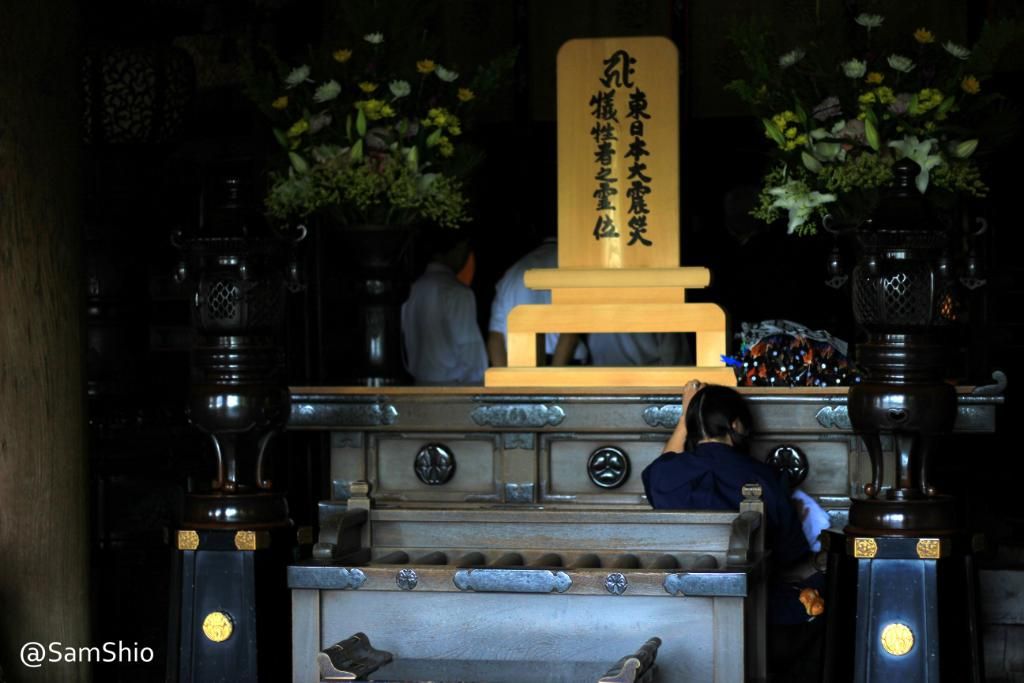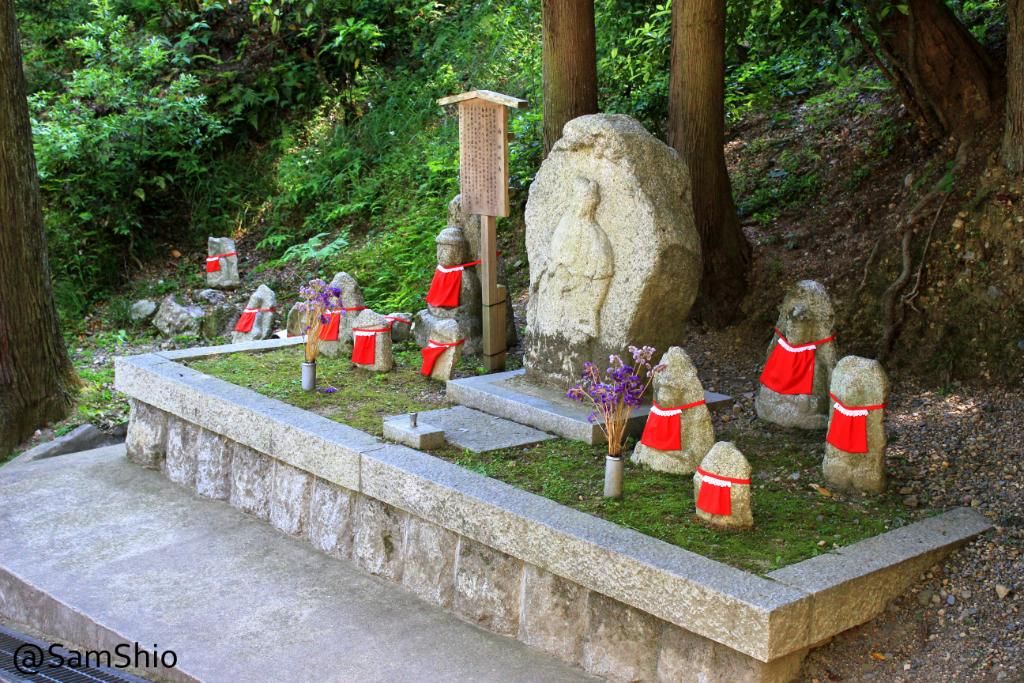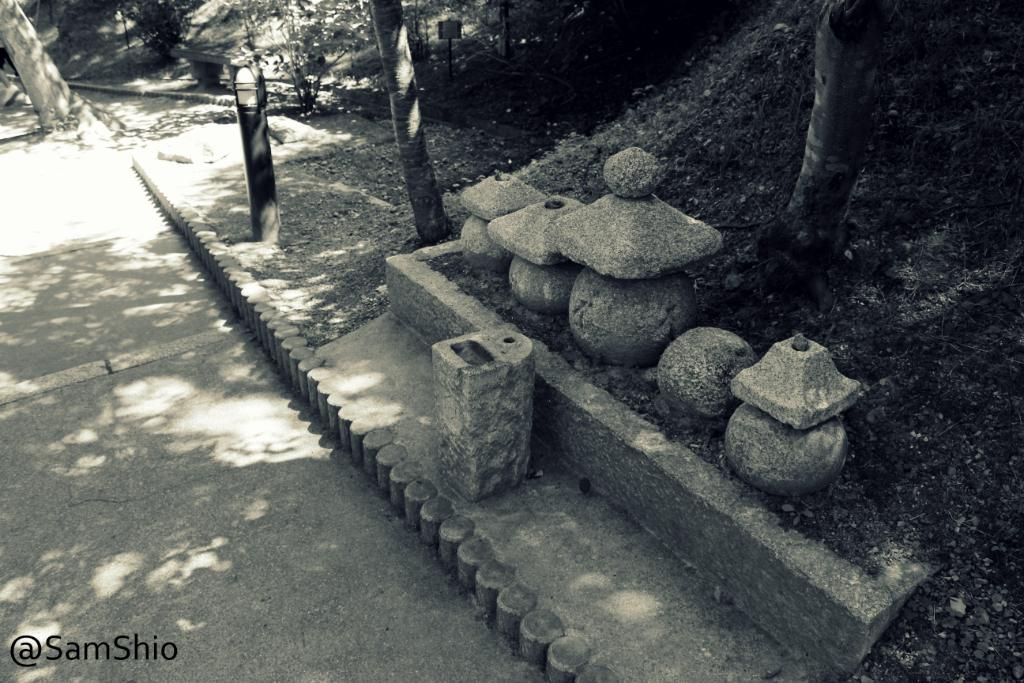 You can go down below to the waterfall and look up at the main veranda. It seams really high!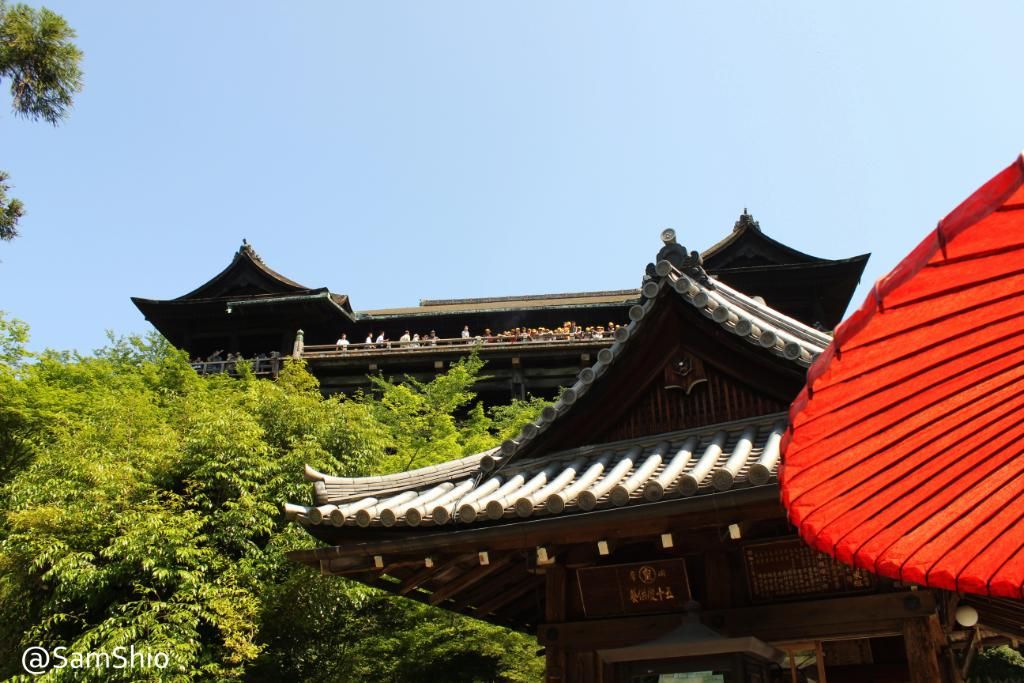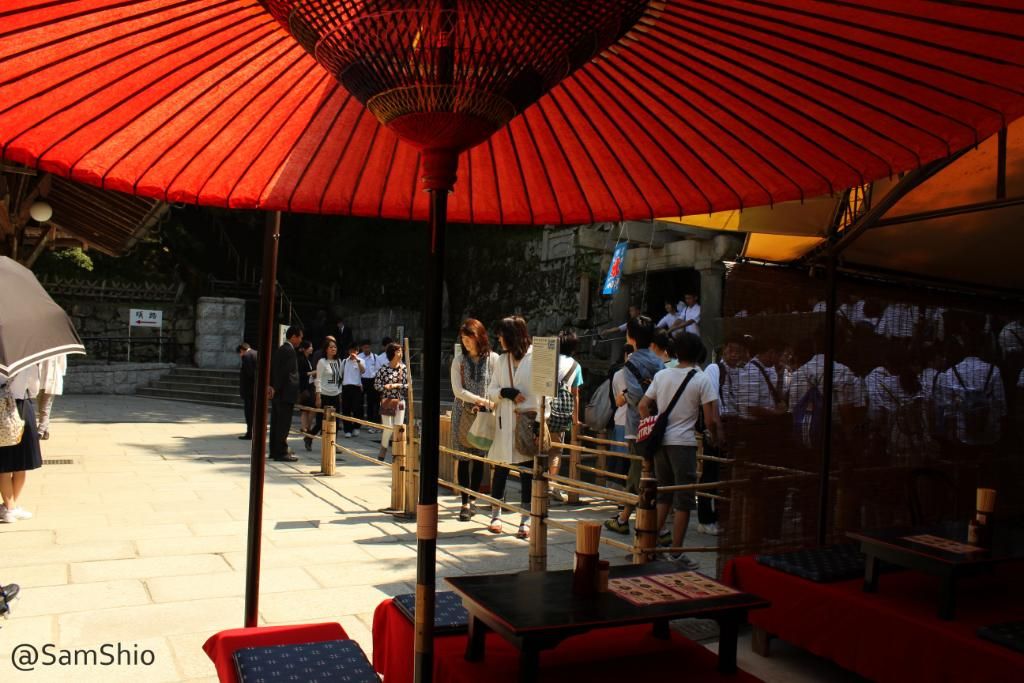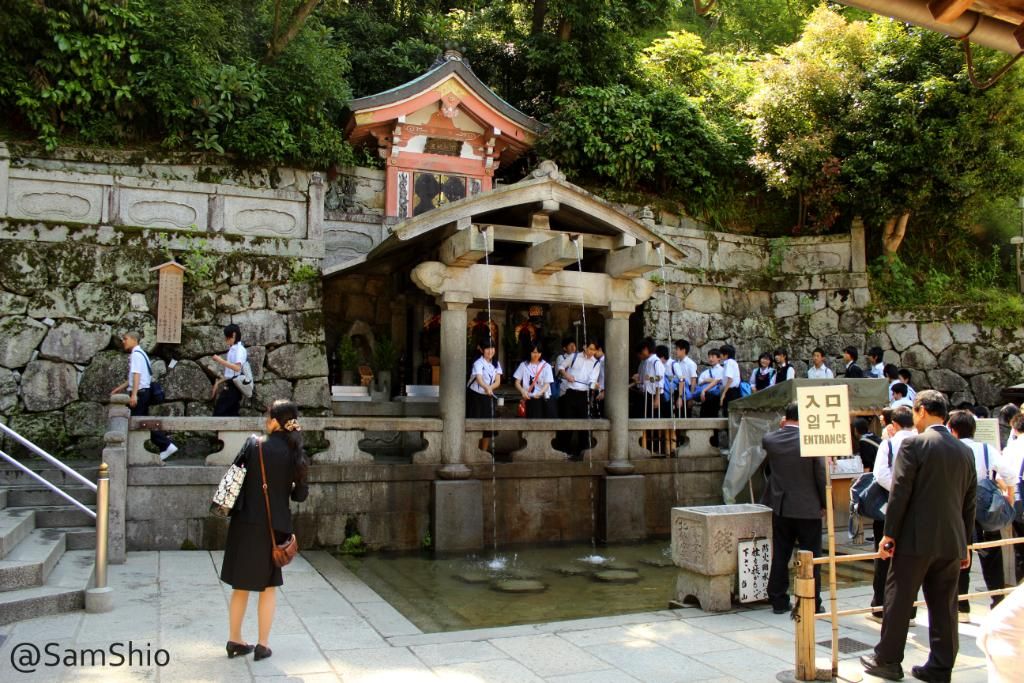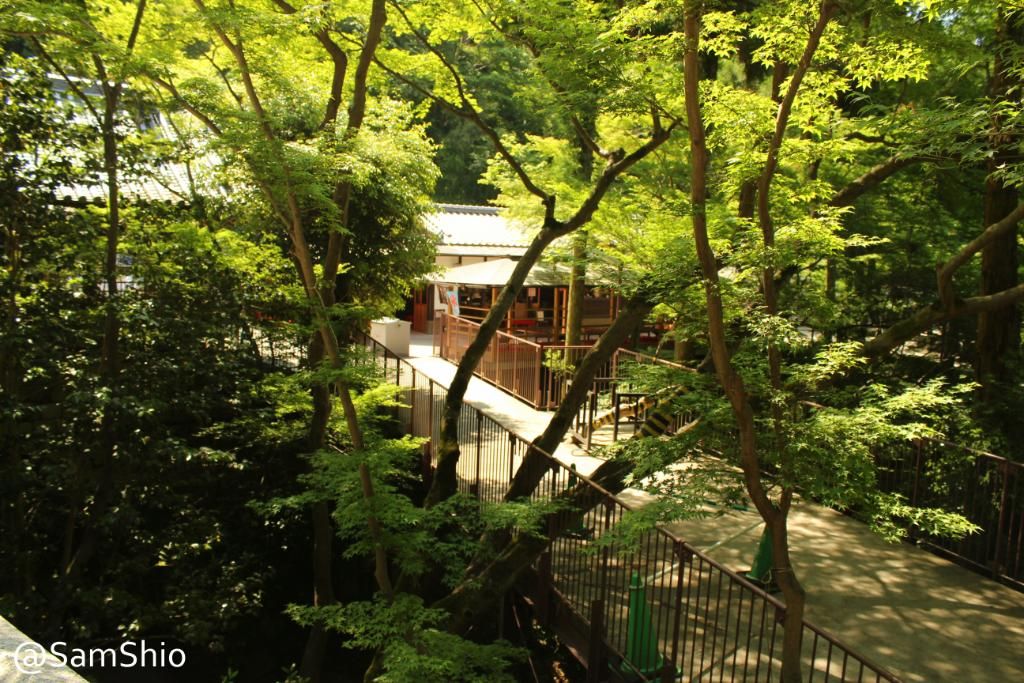 Lots of pillars hold up the structure, it is quite impressive.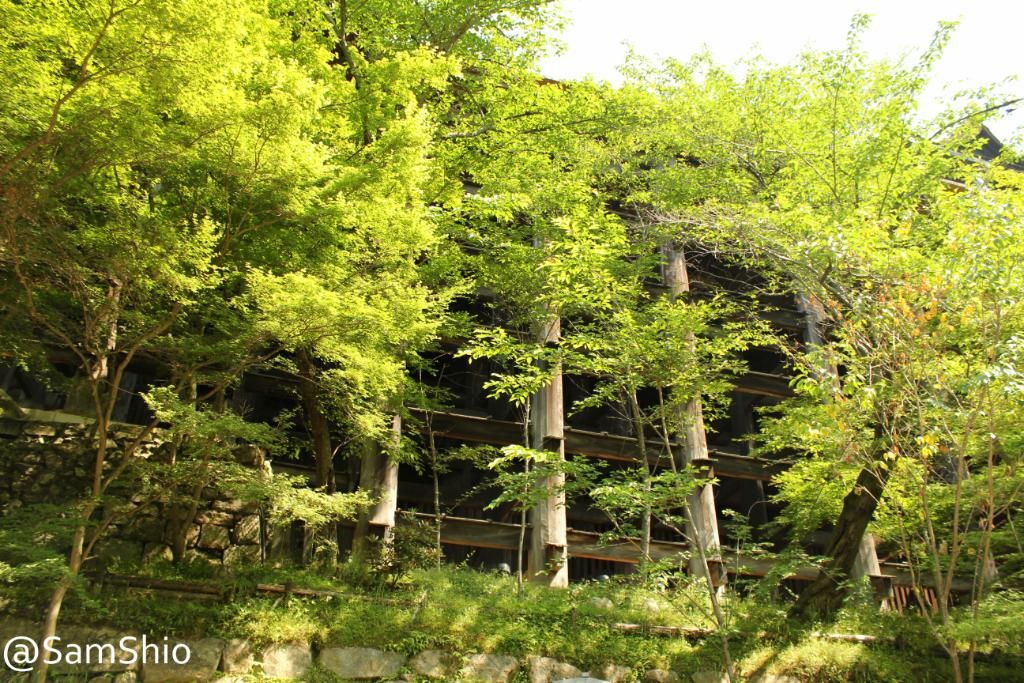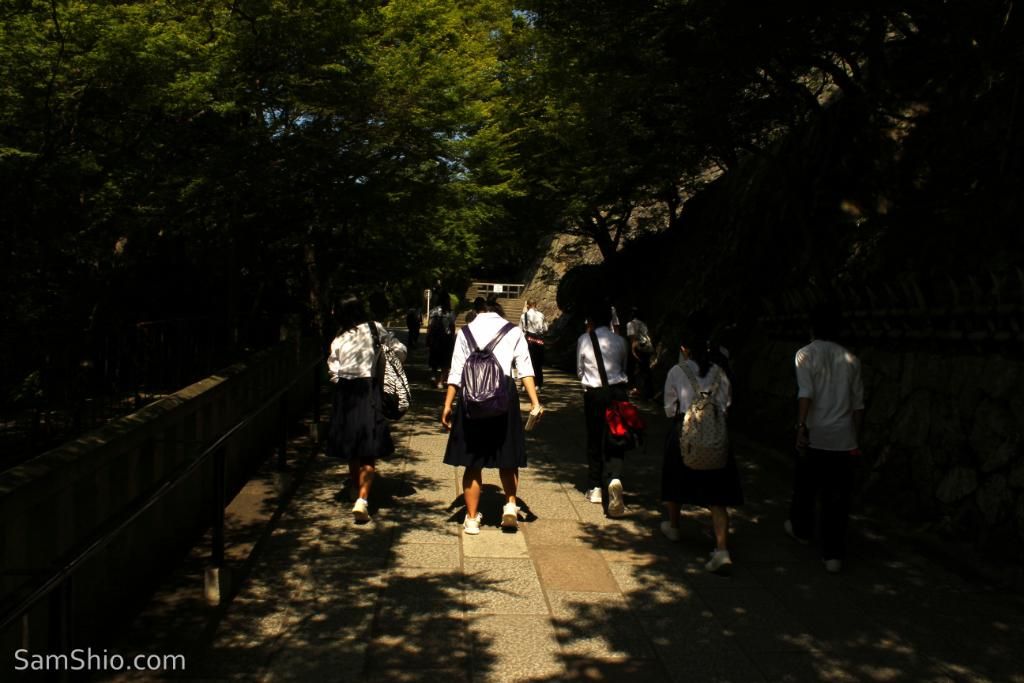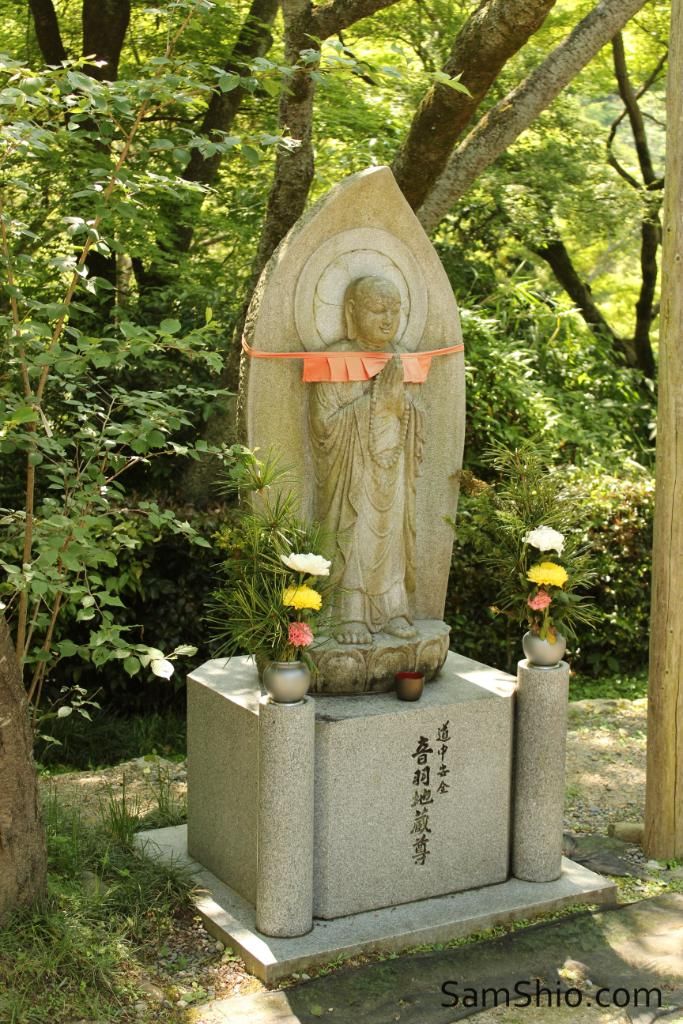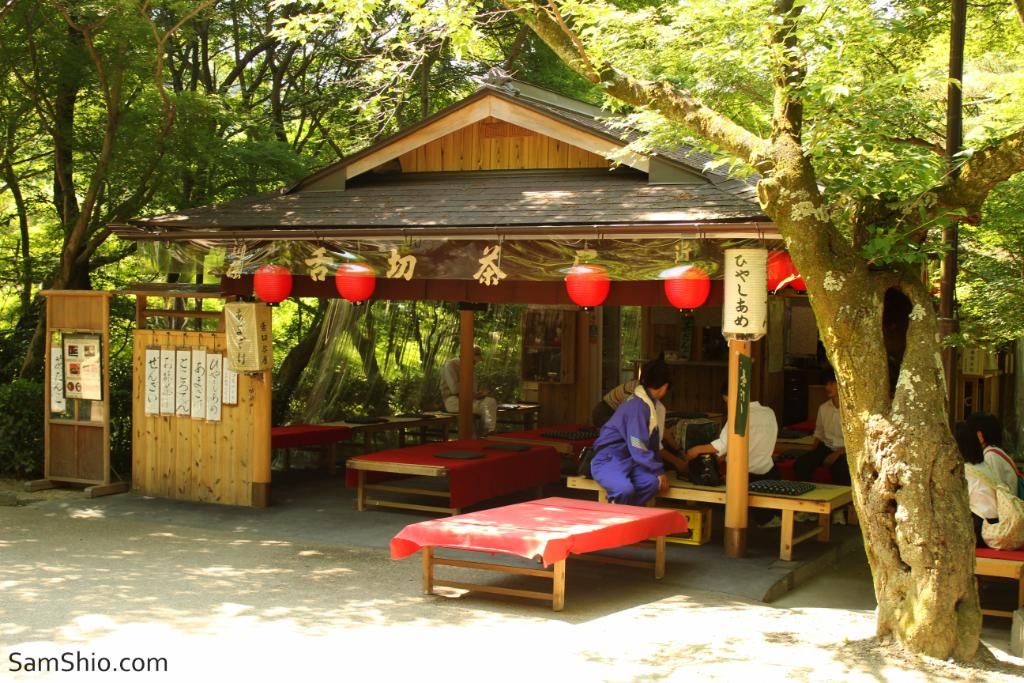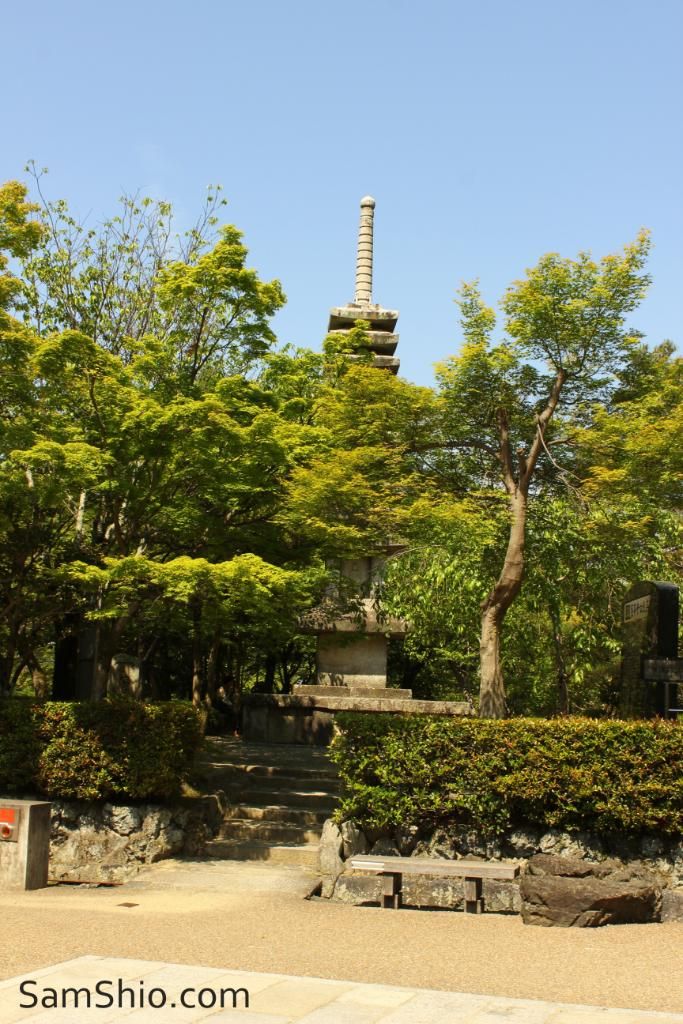 So worth the trip!
Info from Wikipedia