One of my favorite temples that I walked around was the Ginkaku-ji temple or the Silver Pavilion. It was where I also started the Philosophers Path which was one of my favorite days in Kyoto.
Also officially known as Jisho-ji "Temple of Shinning Mercy" is a Zen temple in the Sakyo Ward of Kyoto. Construction began in February 1482 for the two storied Kannon-den which is the main temple structure people come for. It was a representation of
Kinkaku-ji "Golden Pavilion"
that was constructed by the grandfather Ashikaga Yoshimitsu. Now the reason that is mostly known for the Silver Pavilion "Ginkaku-ji" was because originally it was going to be covered in silver foil like the golden Pavilion but it isn't like that and the name has been there since the Edo period. Now the reason that it was never completed with he silver foil was when the Onin War occurred, construction halted and Yoshimasa project was delayed so long that it never happened and he died. It looks to this day the way that he left it.
It is a great gardens and I am glad that I got to see it on such a fine day!
The main hall called Kammon-den/Kannon Hall sites by a reflecting pool...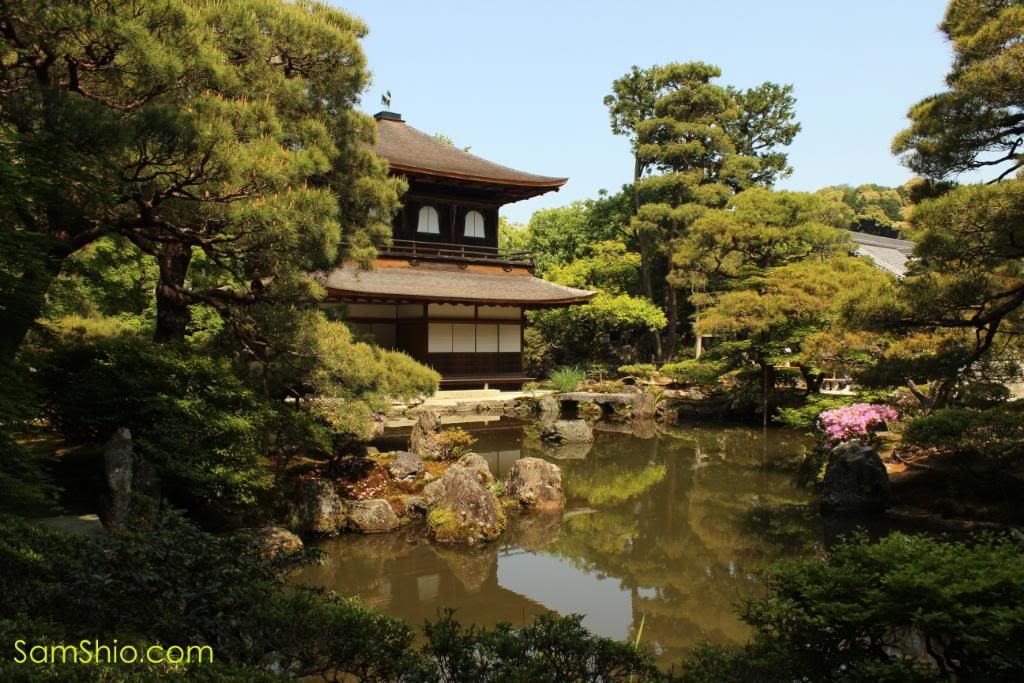 I went when there was a fleet of Middle School field trips all over Kyoto, it was so much fun!!
The main entrance was up a path lined by tall hedges...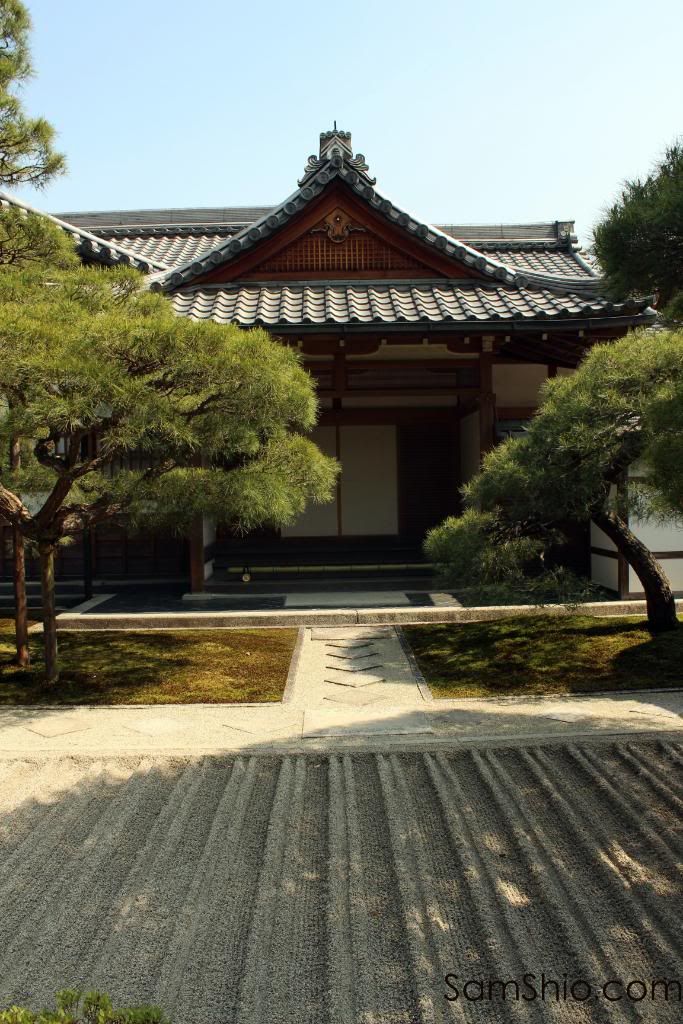 Some more dedicated workers pruning the trees that are on the temple grounds.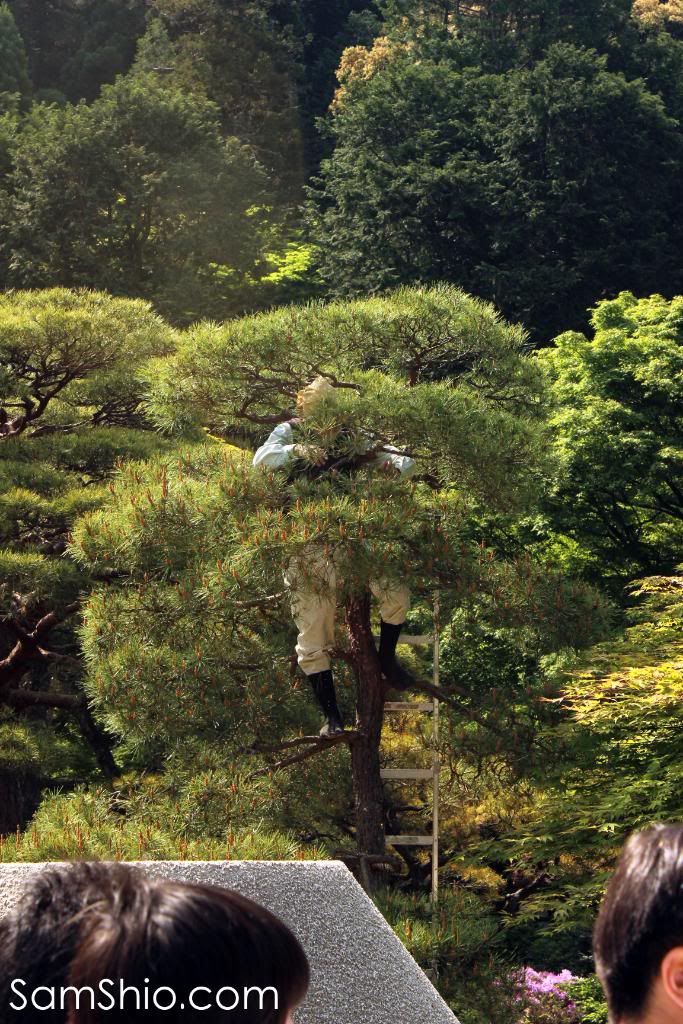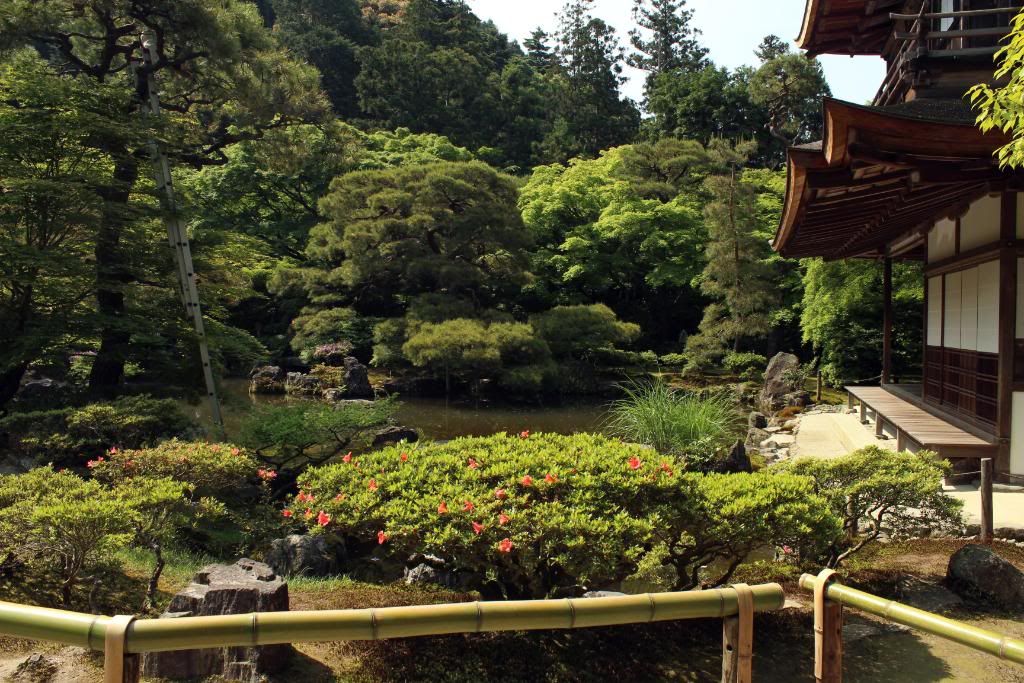 The dry gardens are starting to be more famous, with this sand mound built to symbolize Mt. Fuji...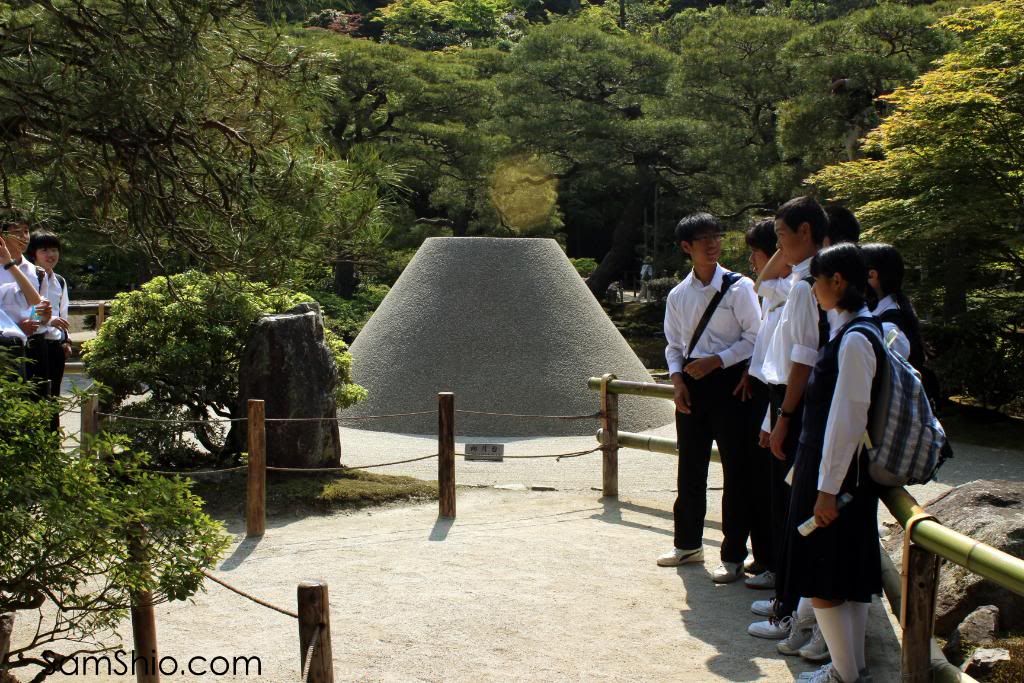 I absolutely loved the gardens at this temple and that was way this was one of my favorite.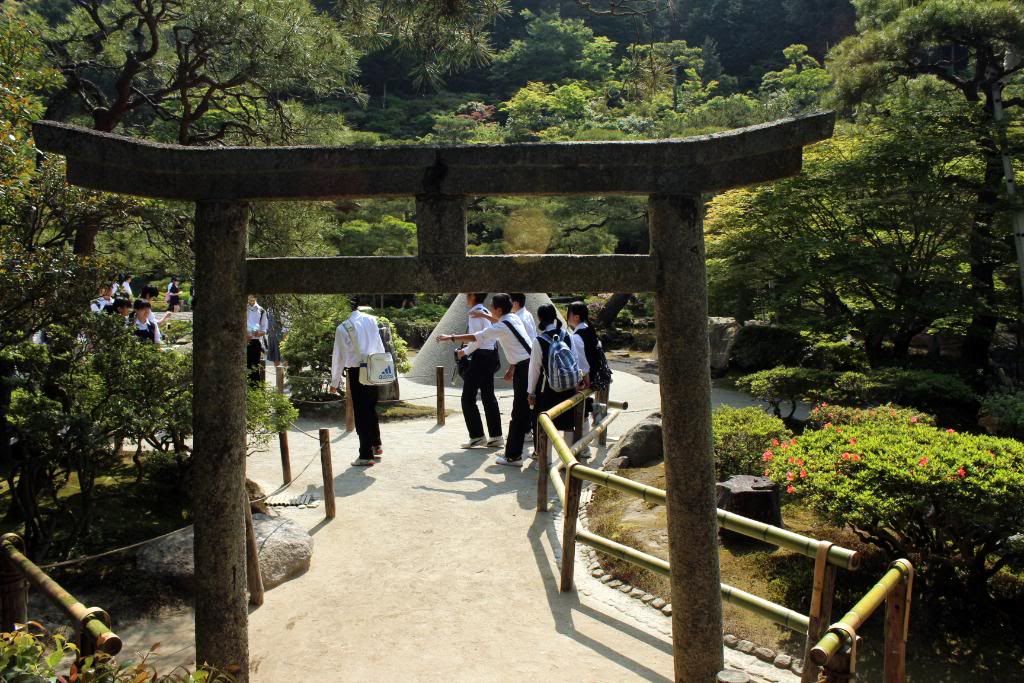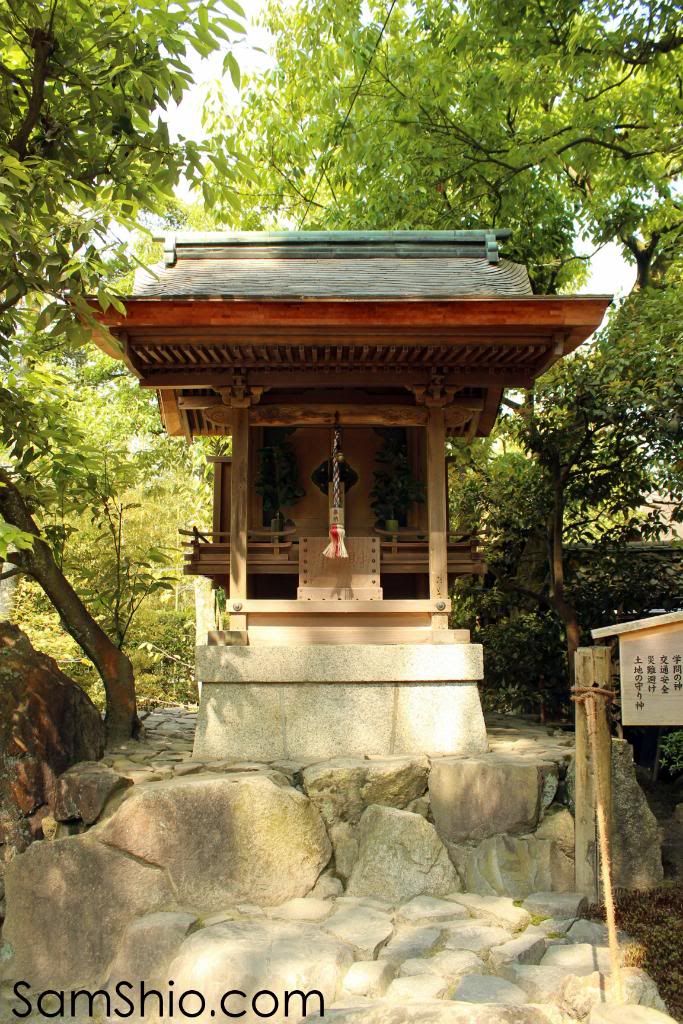 This guy is gracefully trimming this tree back. These tree limbs remind me of clouds and this guy looks like he is floating on them!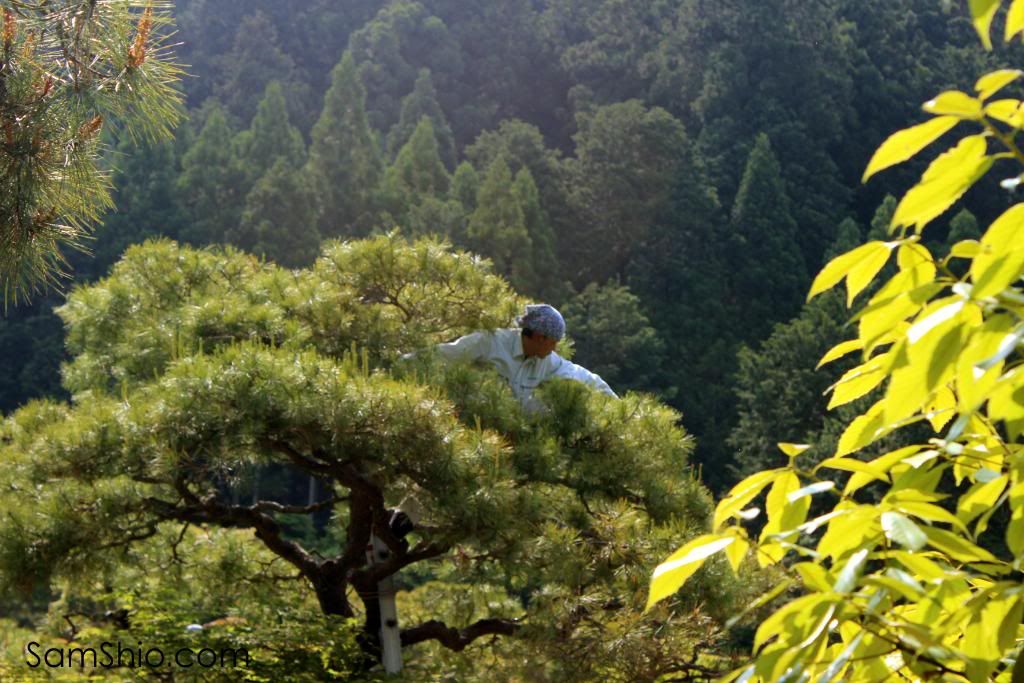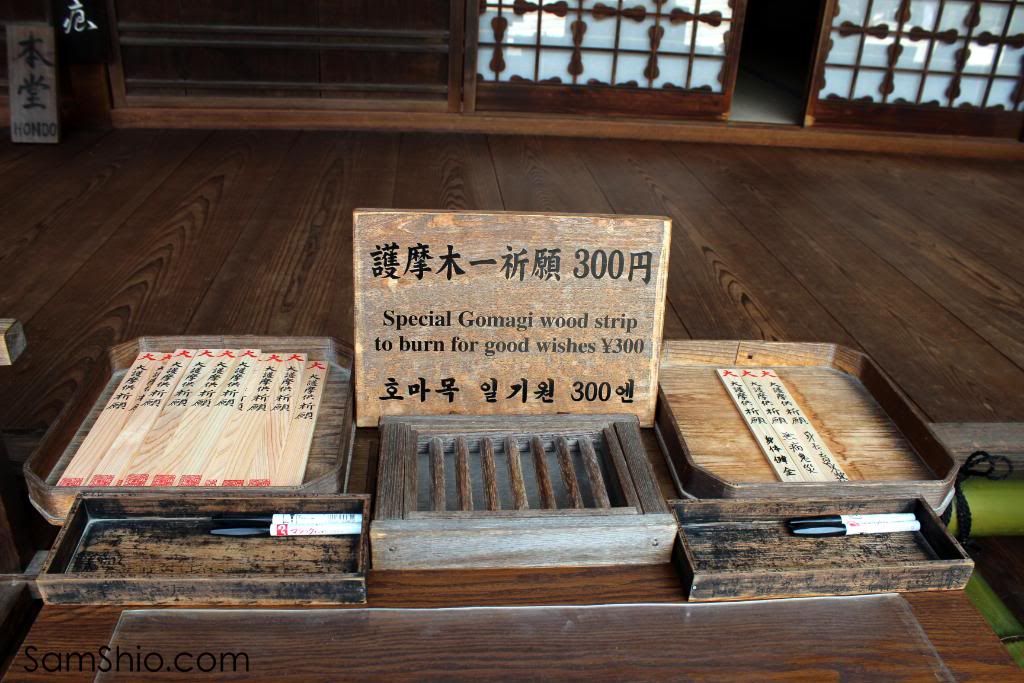 This is the Hondo or Spirit Hall that is in front of the dry gardens...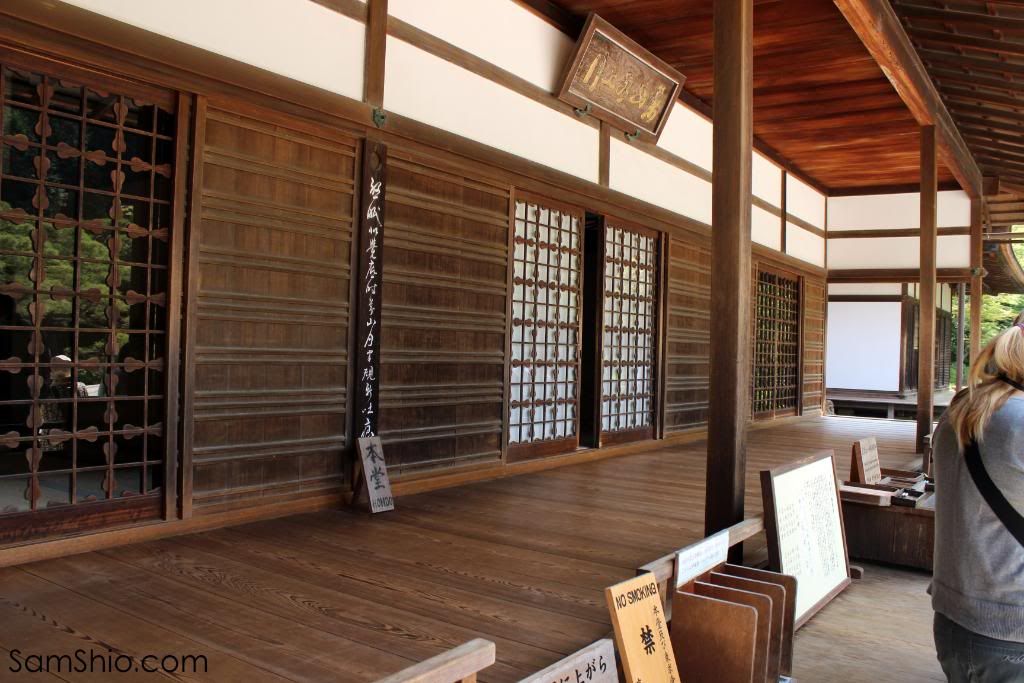 This particular dry gardens is called Ginshaden which means Sea of Silver Sand.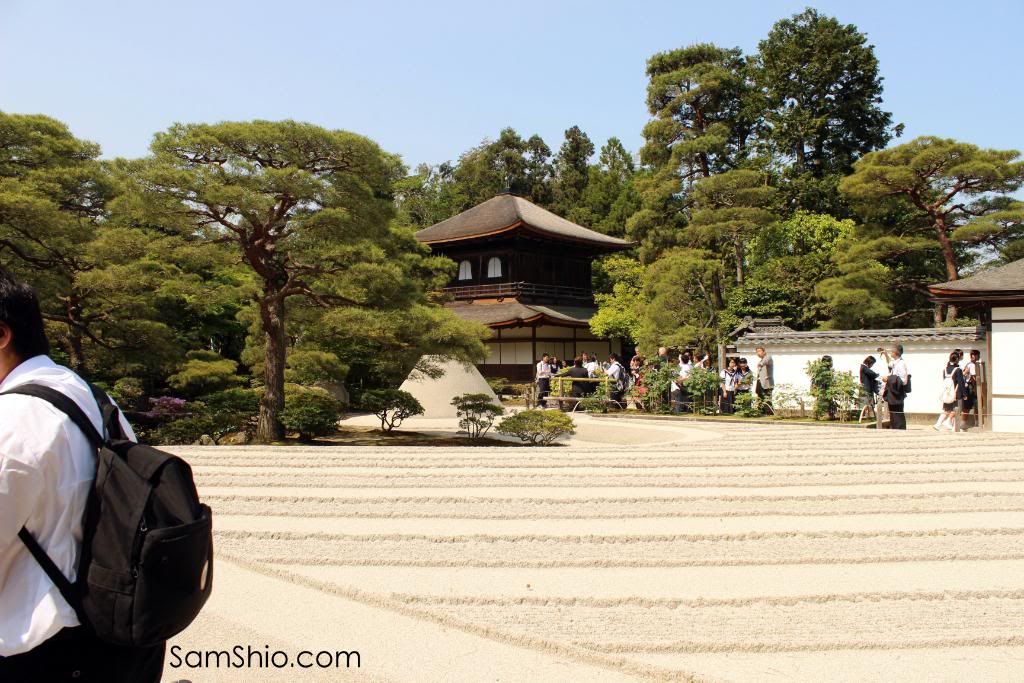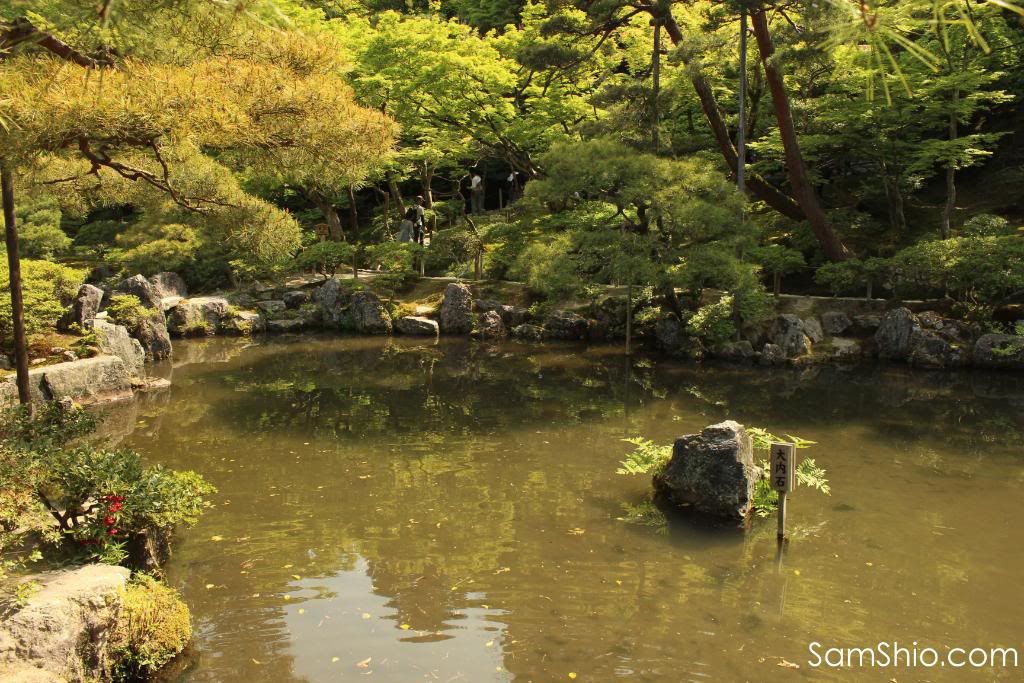 I love Moss and they have a great gardens that incorporates moss in it. There was so much green.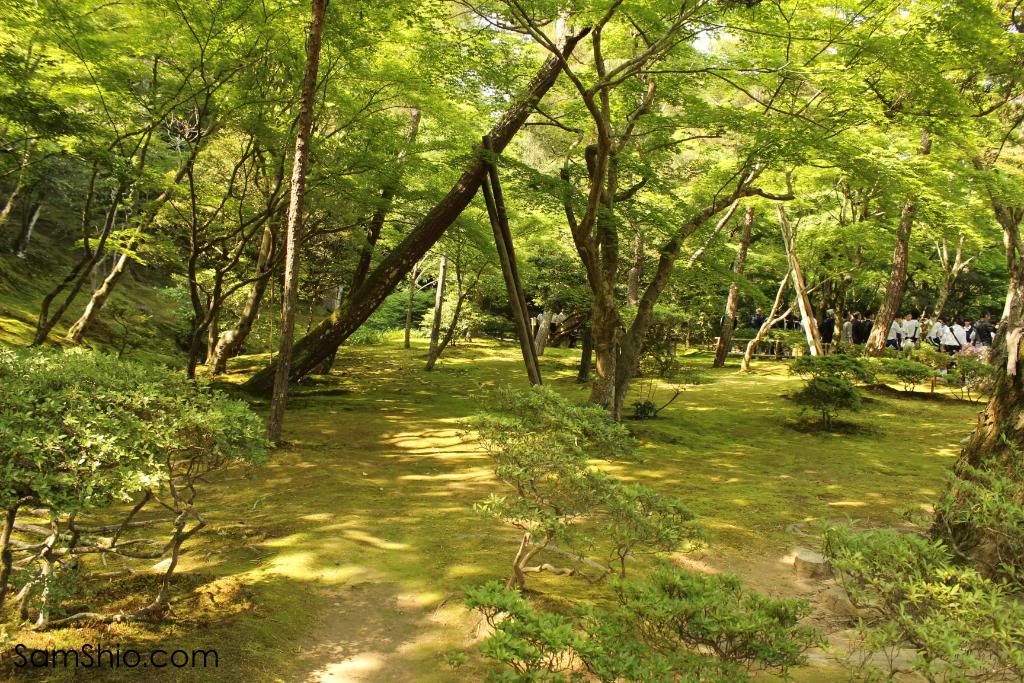 This person was sweeping up fallen leaves and picking new growing plants in the moss.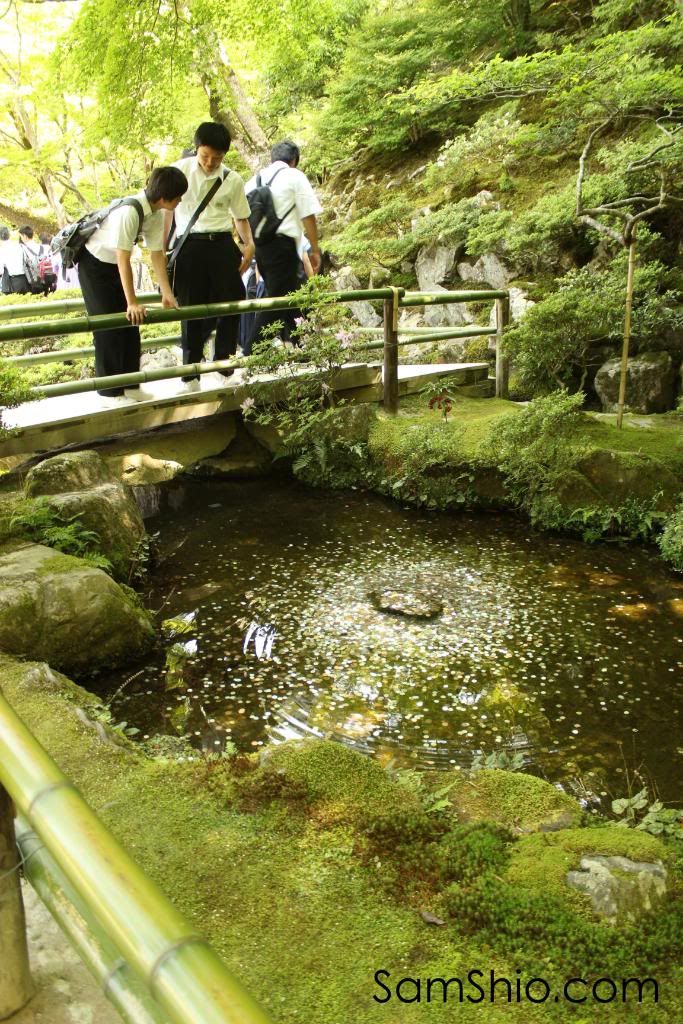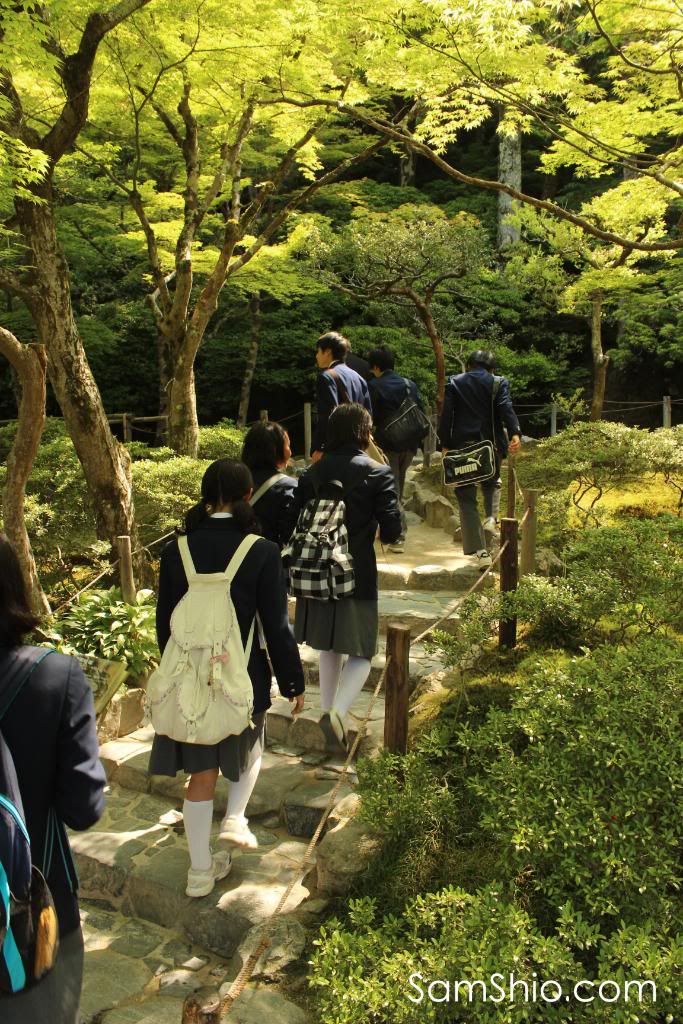 There on the right is the Togu-do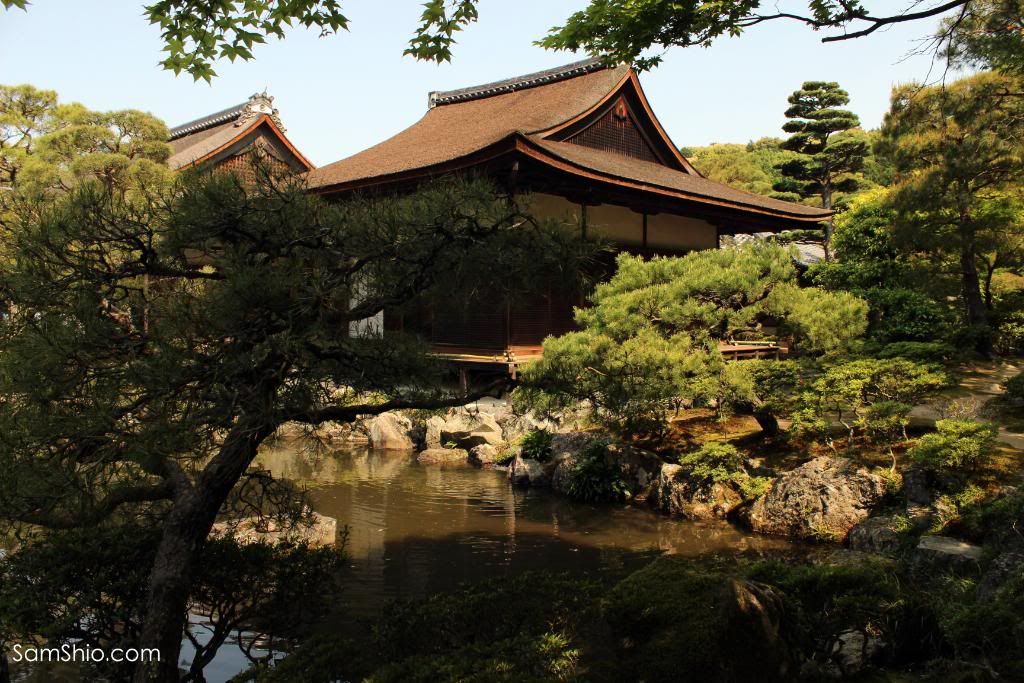 You get to go up some stone stairs up to the upper part of the gardens and get a good look down below of the grounds and Kyoto in the distance...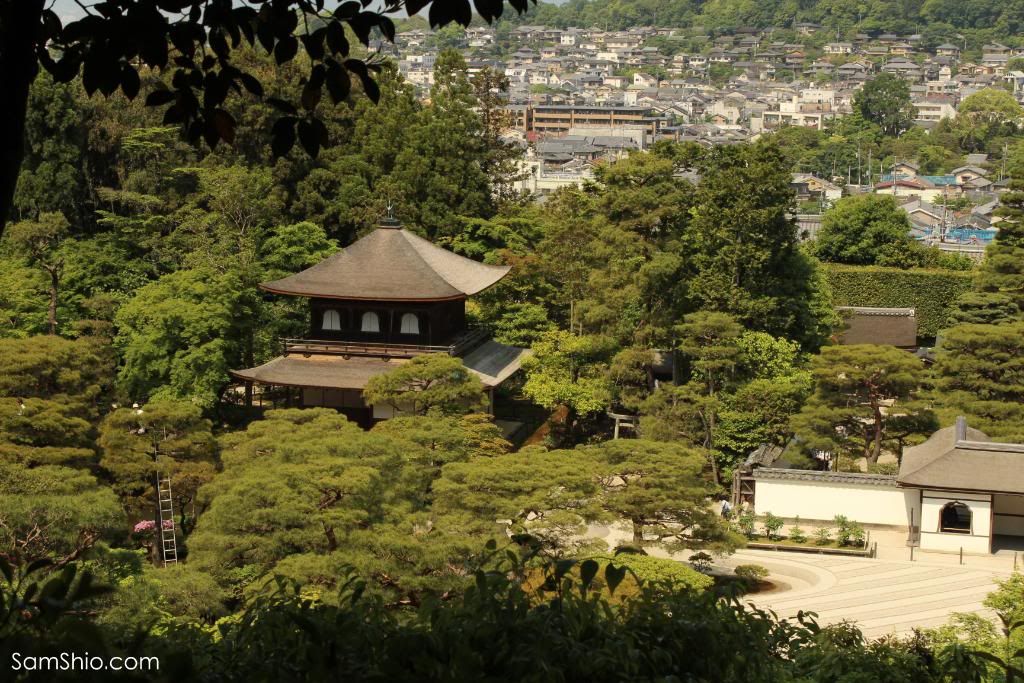 the walk up on the side of the mountainous was great, especially all of the moss!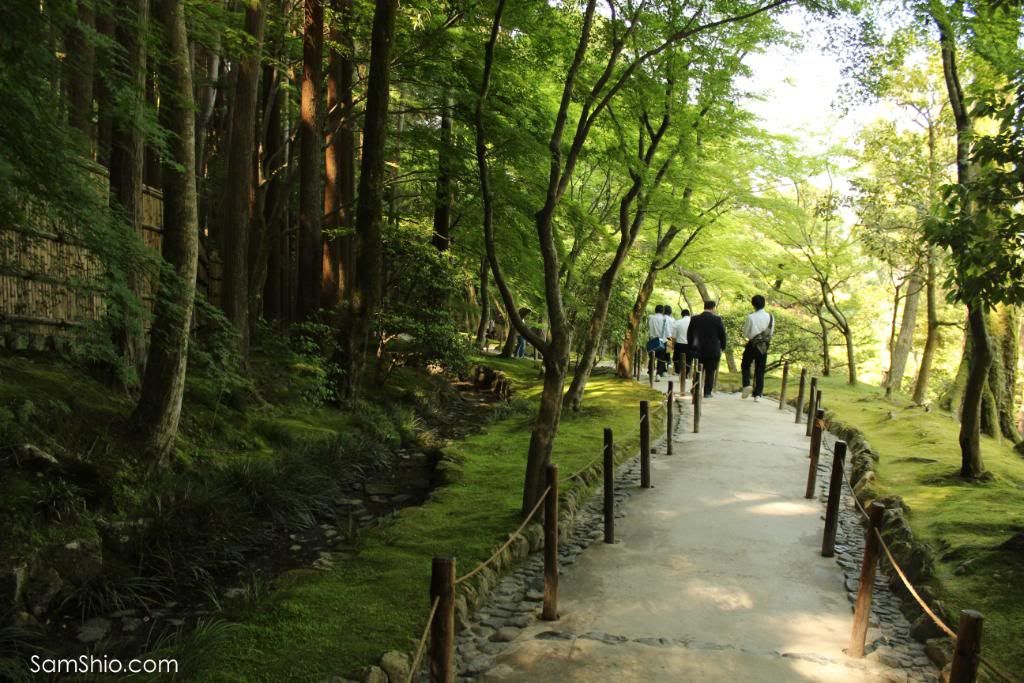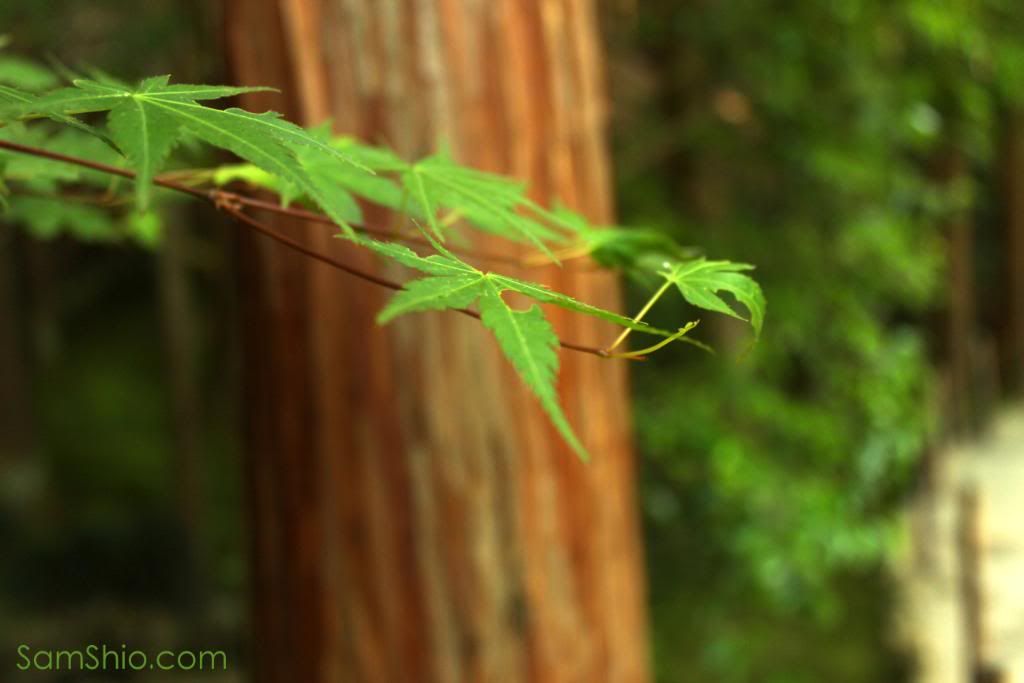 There was plenty of Japanese Maples on the ground which probably makes the fall look gorgeous...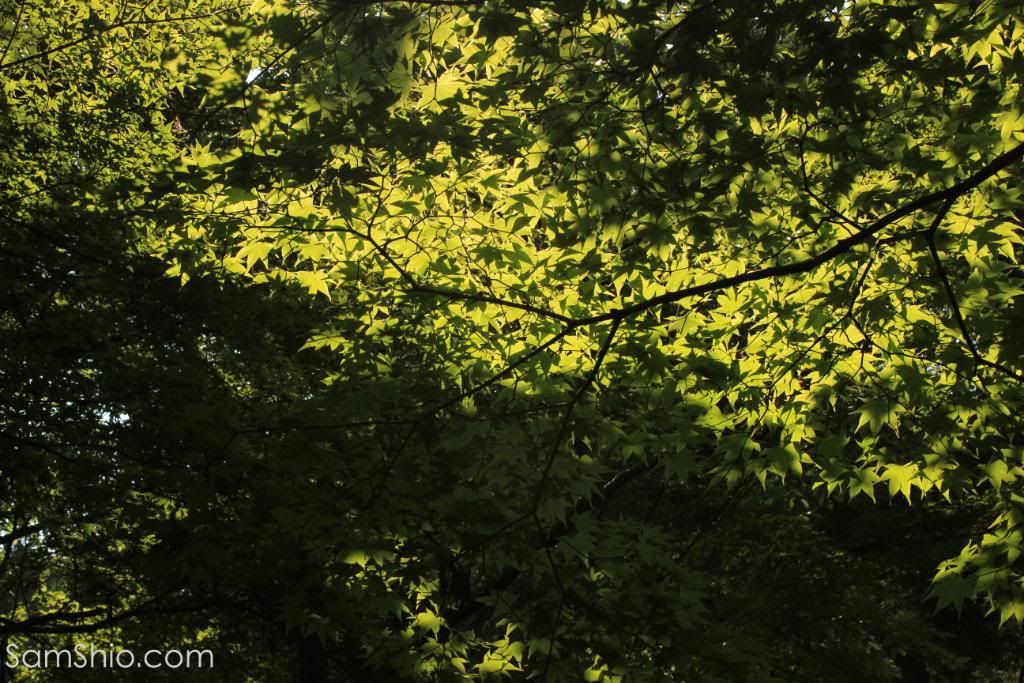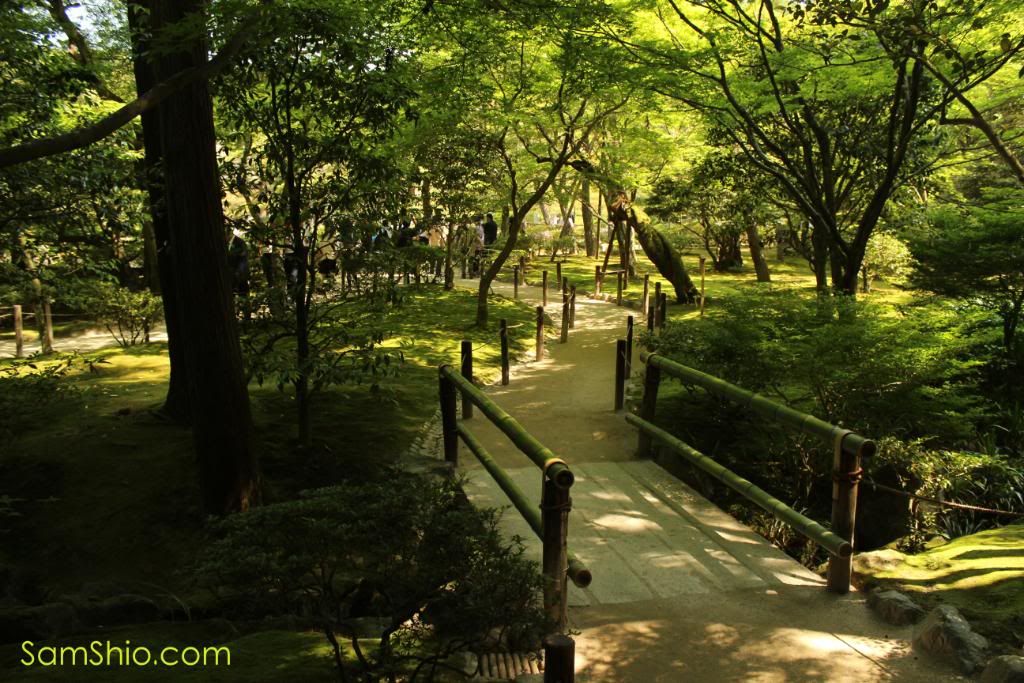 My Ticket and hand out!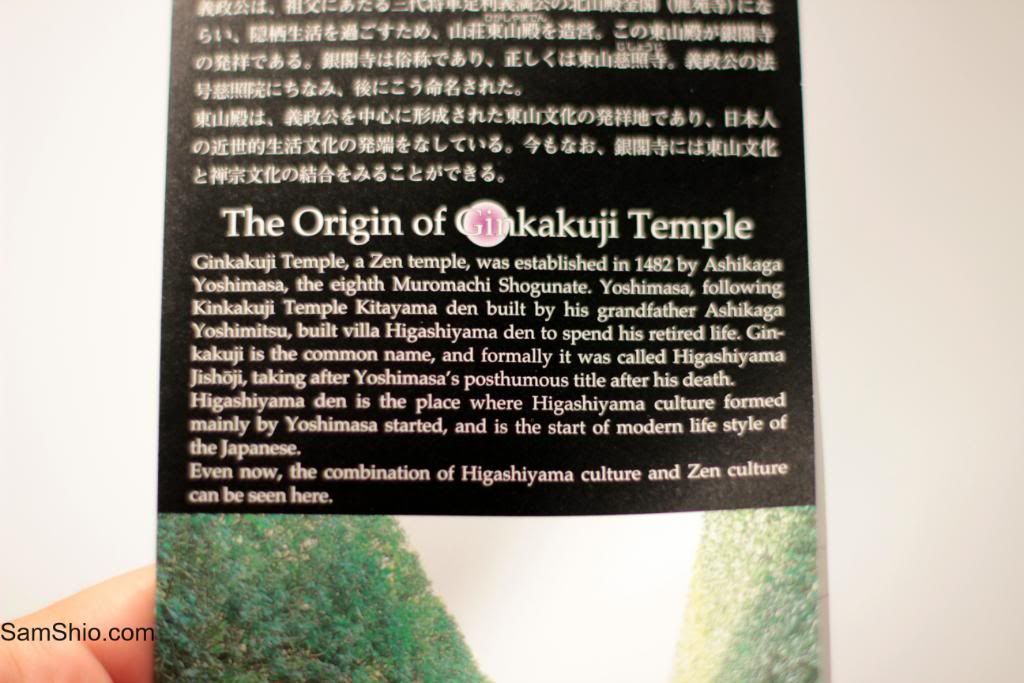 I then enjoyed some traditional tea at the temple where they serve it in a bowl and a little treat which was a cracker pretty much! Tasted great and I had some company from a guy who studied in New York that is Japanese!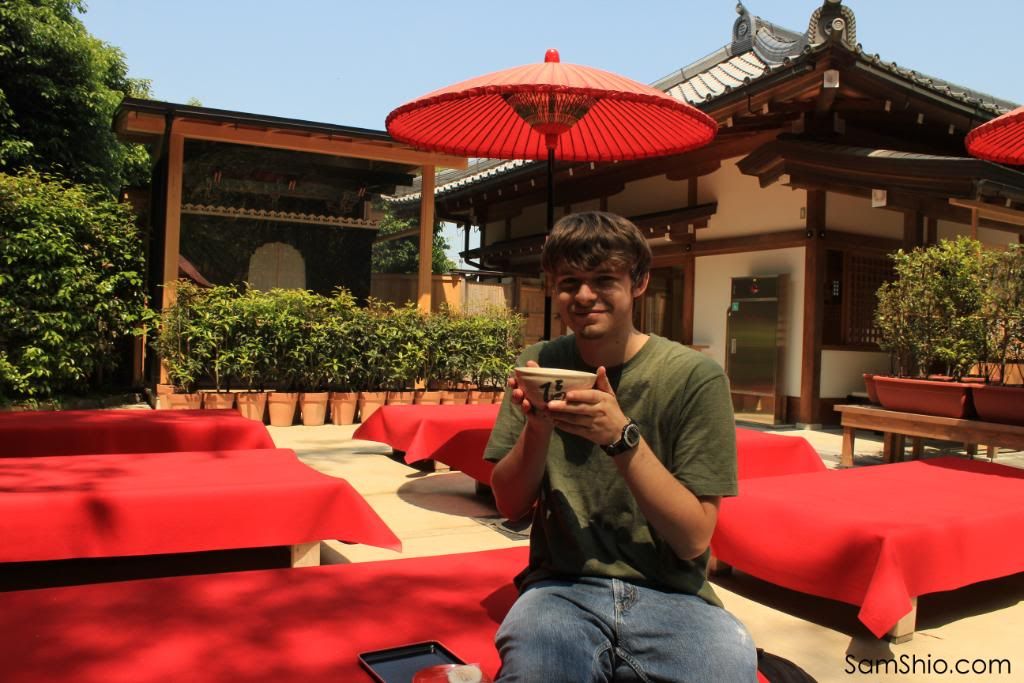 Some info at the beggiing was from Wikipedia
GO if you CAN!!!!