Kamigamo Shrine is one of the top places to check out in Kyoto. It is on the banks of the
Kamo River
in northern Kyoto. Was founded in 678, and is one of the oldest Shinto shrines in Japan and is the UNESCO as a world Heritage Site. It is also dedicated to Kami of Thunder. There is a sister like Shrine called the Shimogamo which is coming up soon! Enjoy the structures, I did go on a rainy day and it was one of my last to visit before I went to Tokyo.
Long road to the shrine...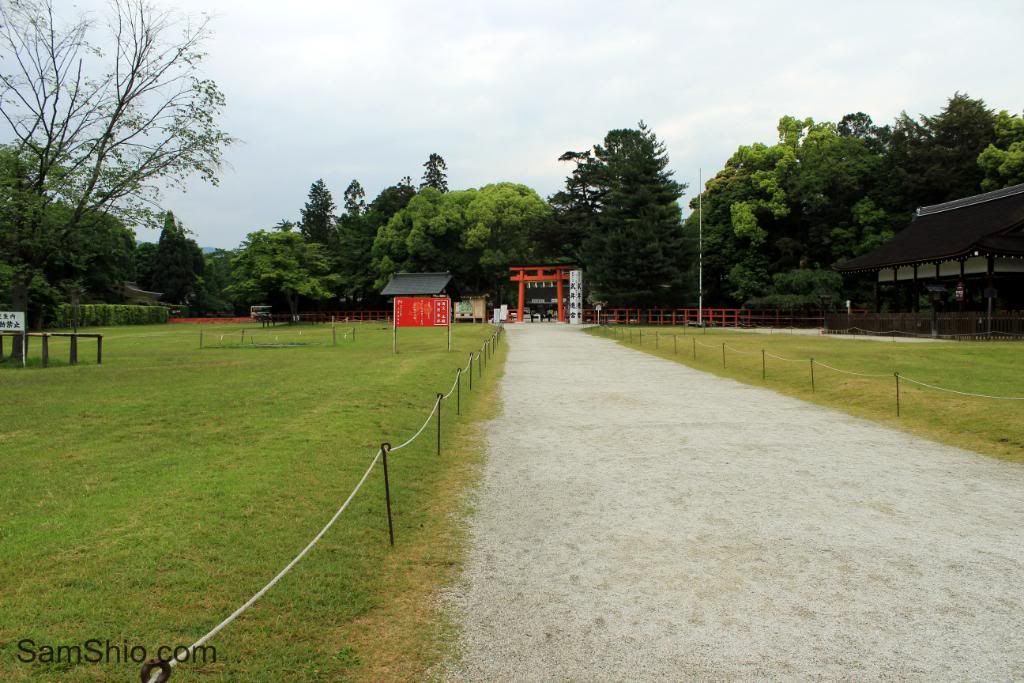 Sign gives a lot of information, mostly in Japanese.
This is called Tatesuna and Saiden, there is something lie this sort at the Ginkakuji Temple.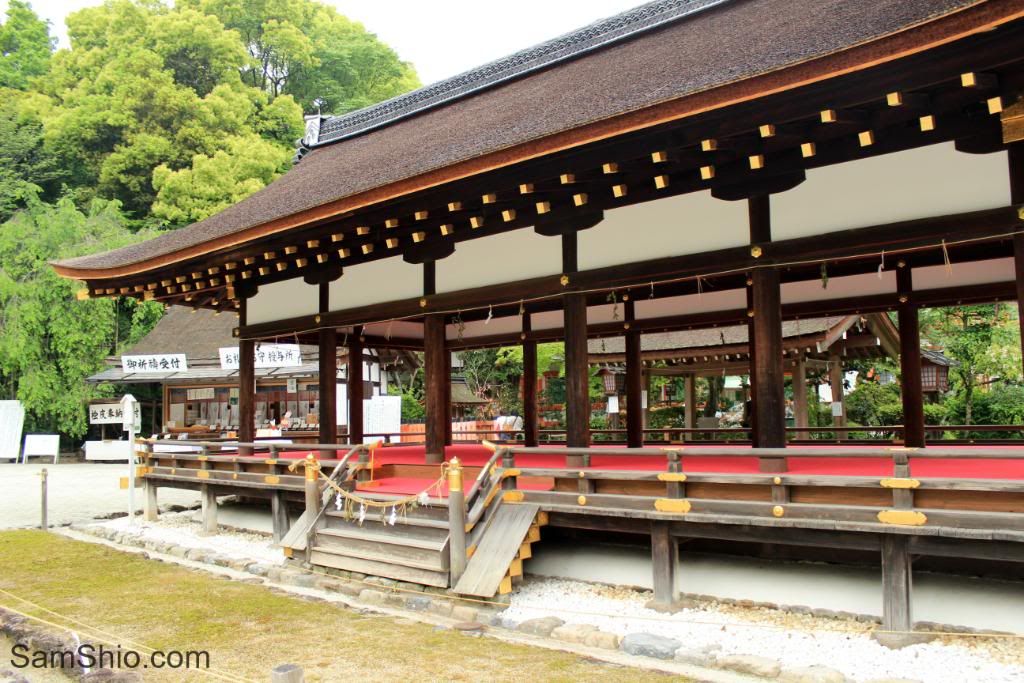 This is the Nara-no-ogawa, which snakes it's way through the shrine complex...
This was a covered bridge over the stream and is very detailed, I couldn't walk on it and took the foot bridge to the left. It is called the
Hashiden.
This is the Romon which is the gate to enter the main part. Gorgeous orange!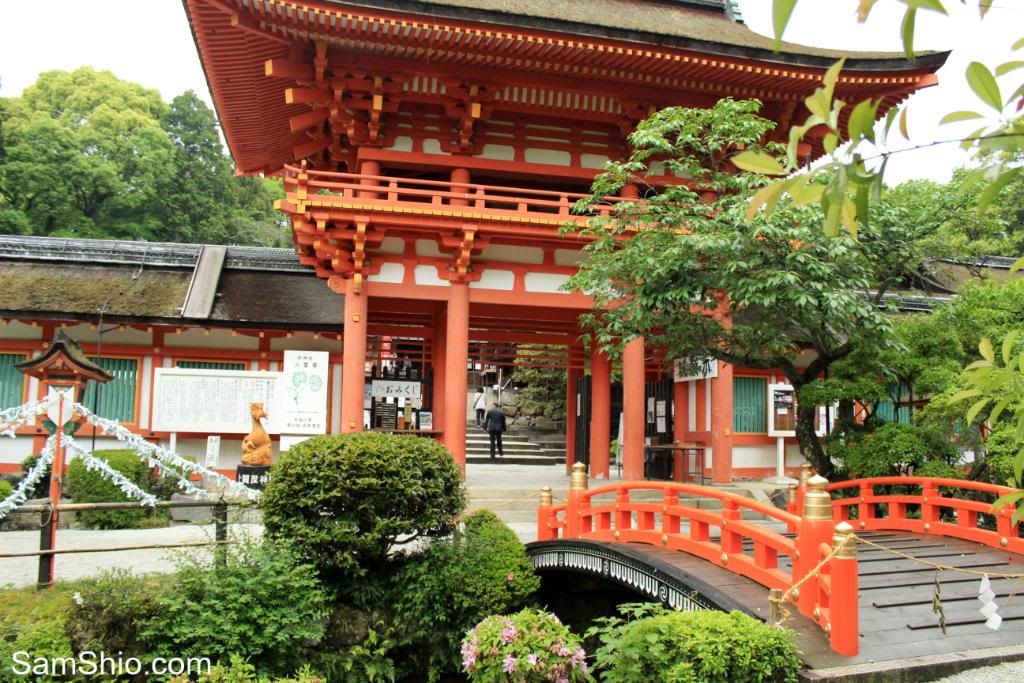 More bridges over the stream...
There is a few smaller shrines within the grounds and you can pray to each one.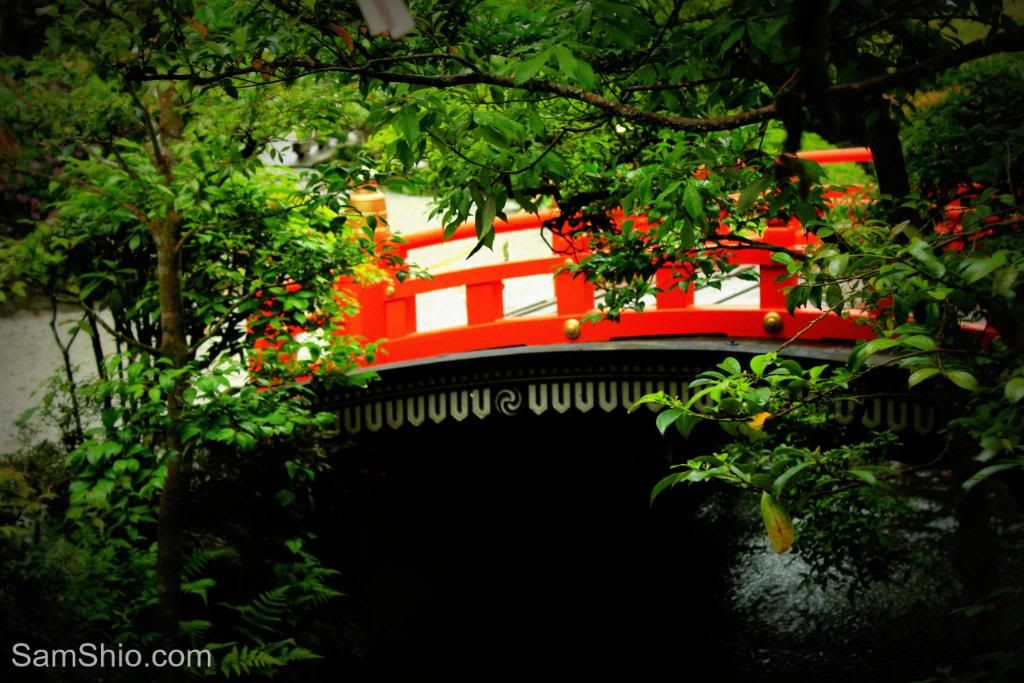 Something really interesting was that they had a display on how the roofs wee constructed. This is a side view of what they do. Taking shavings of Cedar it looks like and layer them like so. That is a lot of work and what they did traditionally.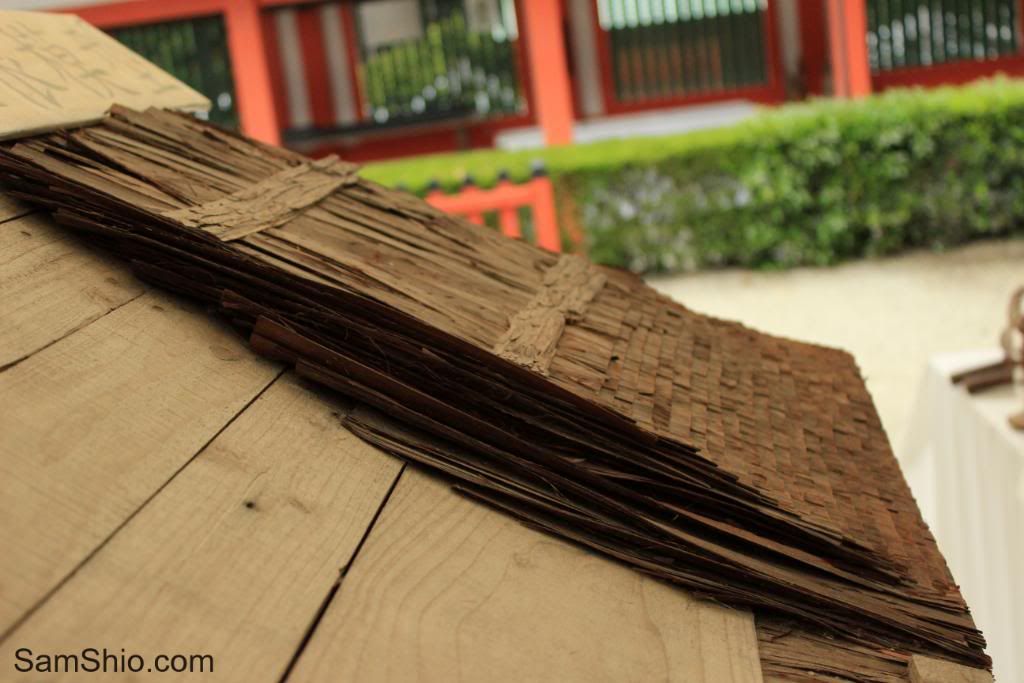 More prayers called Ema.
Tons of wishes and prayers tied to the lines.
This is a fire bucket, just in case something starts to burn!
I came across a few "beware of monkey" signs while in Kyoto and I didn't get to see any :/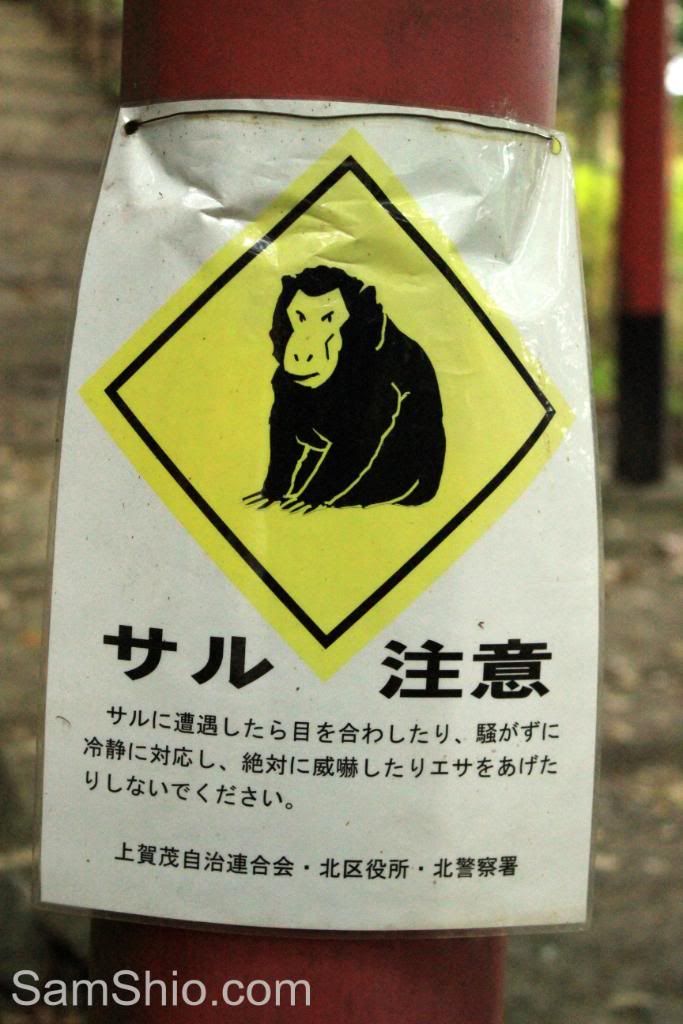 Also no walking your cute looking dog along this path :)
I took this trail which lead up along a hill to a view!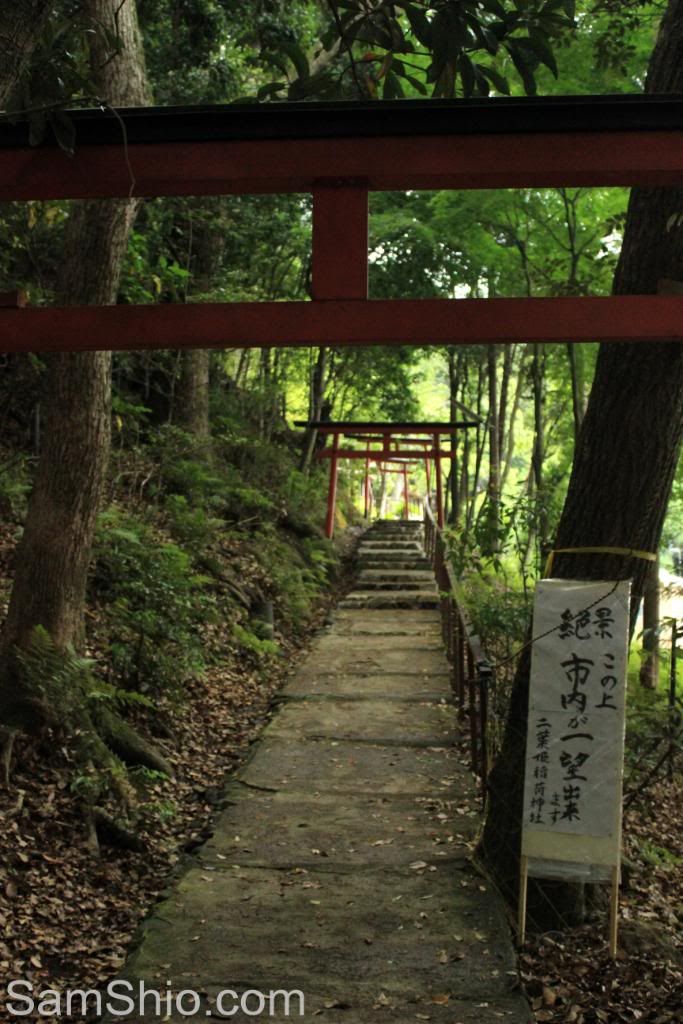 Kyoto lays out below me to the south!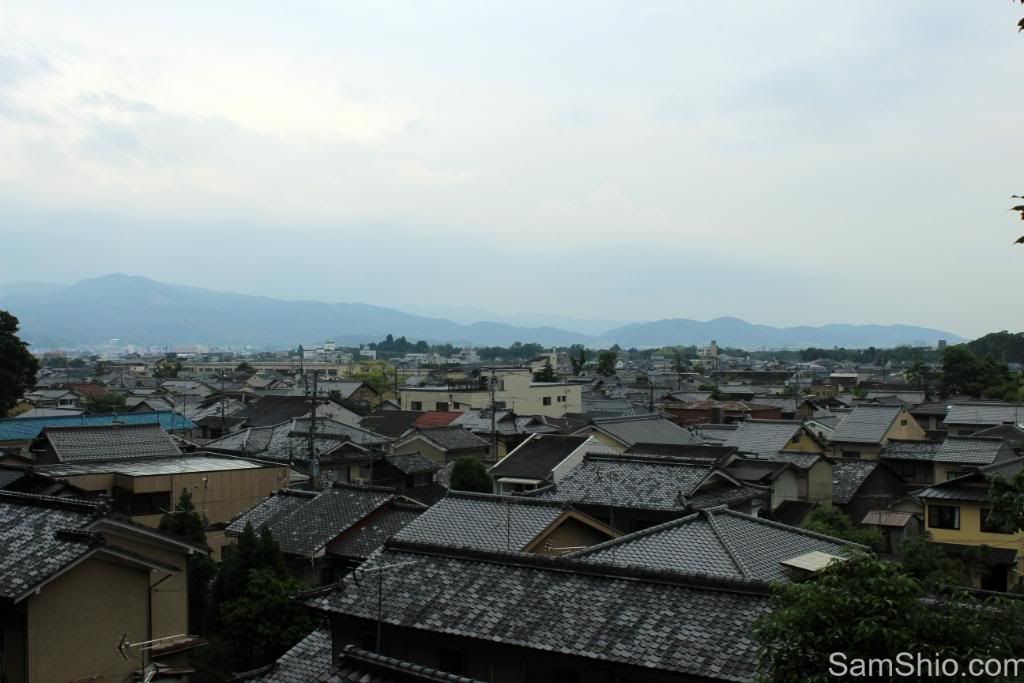 Is this a temple that perhaps Link visited trying to save Zelda? No, but this marking is definitely Shrine oriented.
KUSU is what is says. As for what it means I have no idea sorry XD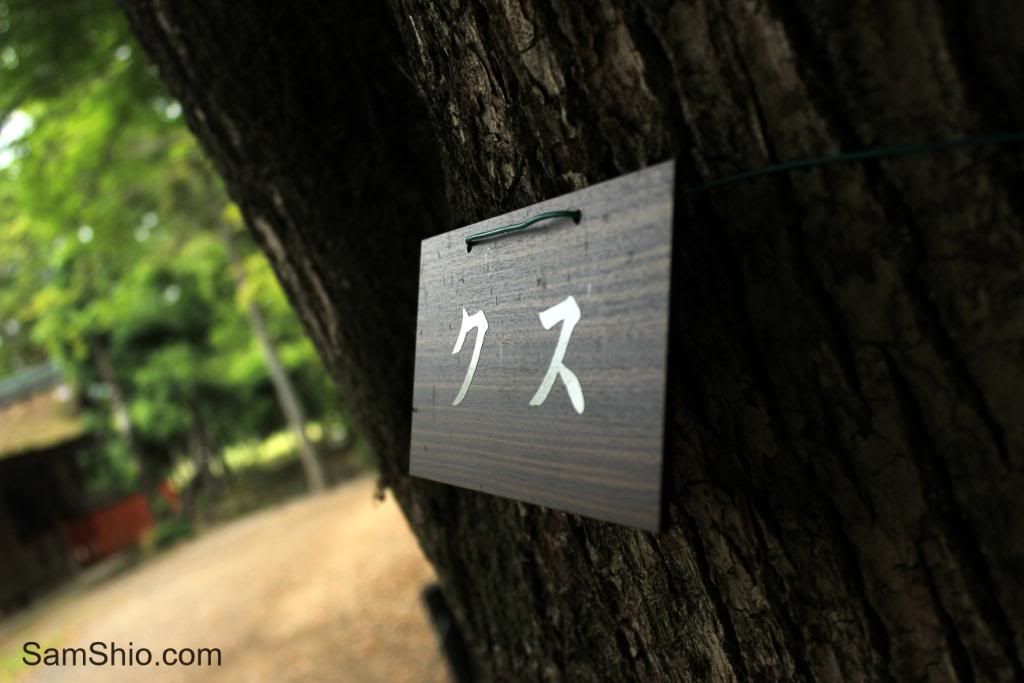 I LOVE green and moss, this was great to see!
hope you enjoyed the pictures and shrines. The specific info is from Wikipedia. Read more on shrines by clicking the tagged link below this post called shrines. Shimogamo will come soon!