I went a few weeks ago myself to hike Old Rag Mountain myself and it was a blast. It was right after a lot of rain so there was fog that hung around for a long time.
The colors were nice to see as I went up...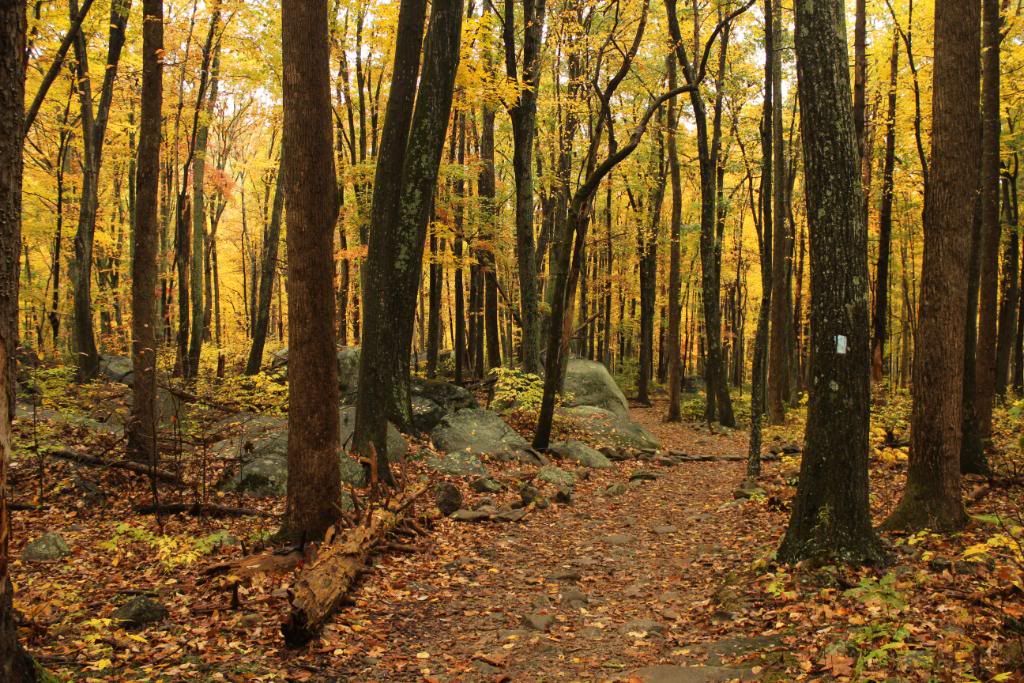 I followed behind some hikers for awhile. I was busy looking all around in the mist with the yellows in the tree...
There were some nice colors in the lower elevation of the mountain...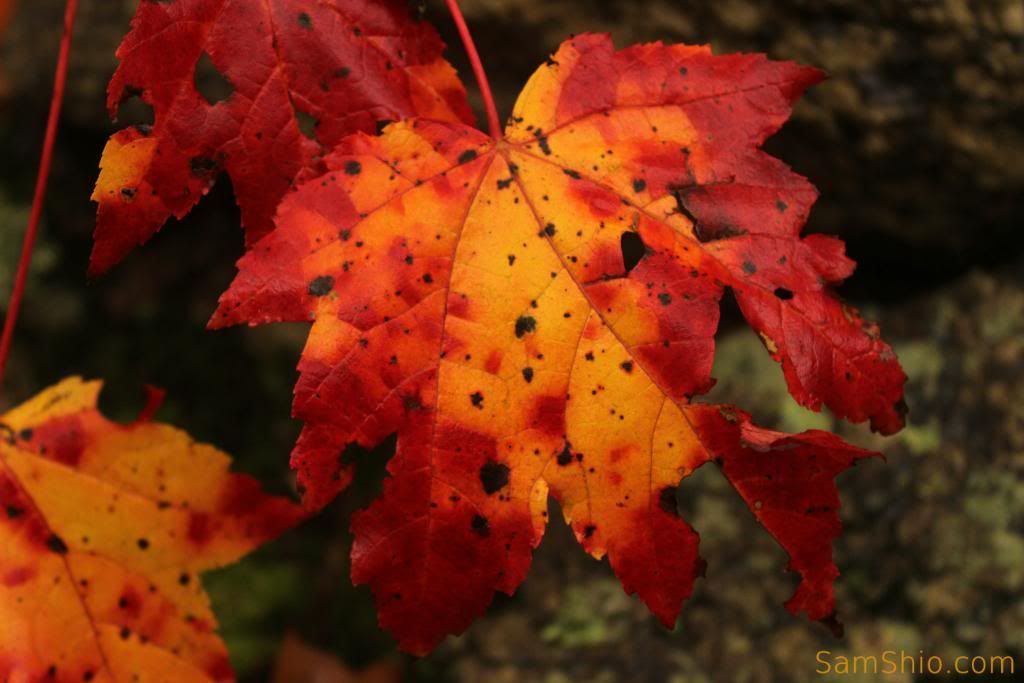 The trail was harder then other trails in Shenandoah National Park. Really interesting though with lots of turns and ups and downs. All of this in mist add it to the mysterious adventure that I was having...
I was told that is was a fantastic view but the clouds were way to thick!!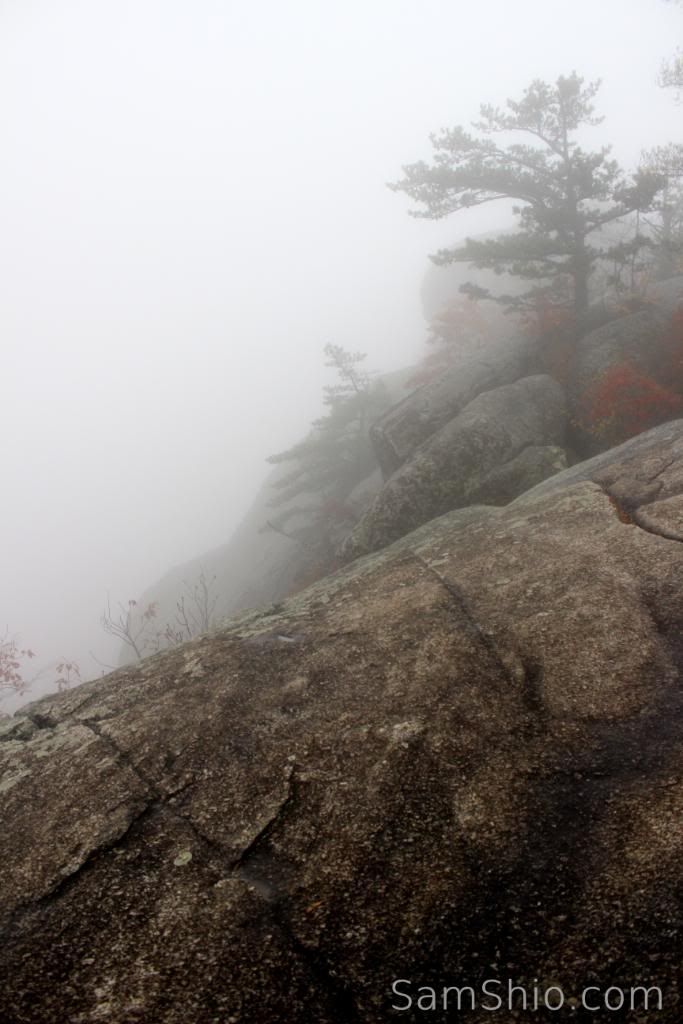 Lots of feet and hand work...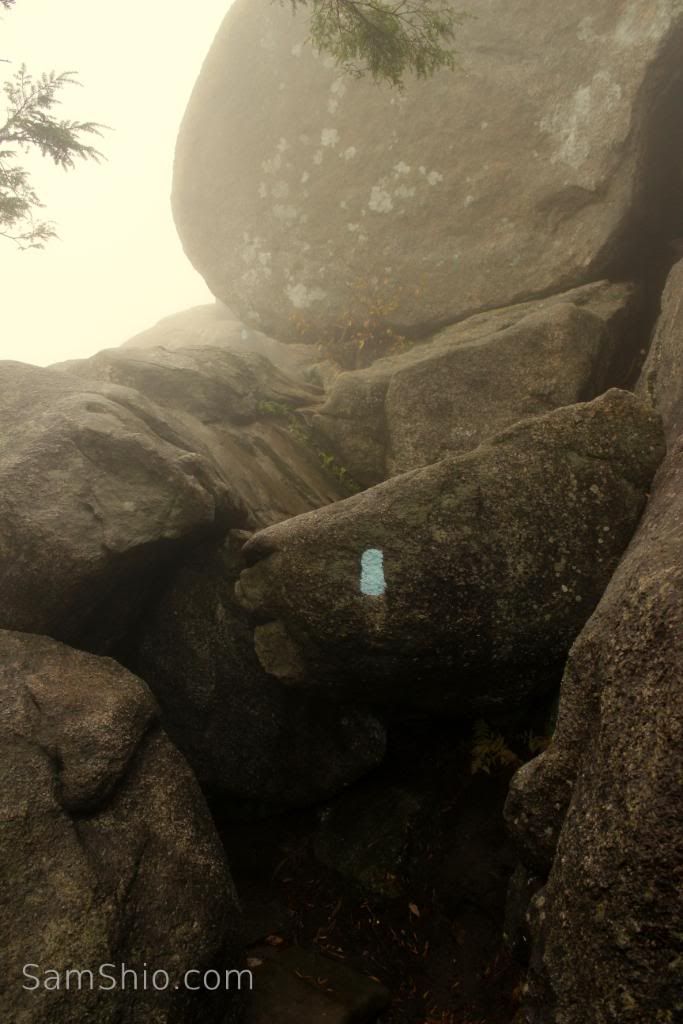 Lots of rock stair cases in between rock walls with a damp feeling.
The markers to follow the trail are easy to follow!
I thought this hanging rock was going to fall!
This was a large sitting rock!
I was yet to the top but was still enjoying the rock scramble and views even if it was just cloud XD
I hung around the summit for a long time but the cloud cover did not falter I decided to head back down on the loop and about 30 minutes later the clouds began to lift. I grabbed this picture from another look point advantage.
I ended up walking with a couple that are my age down the long fire road. It was nice company in a gorgeous light and fall scenery. Made the time go by faster and the breeze was nice.
Hope all are enjoying the Fall Season.