Maruyama Park which is located really close to Yasaka Shrine and Gion area. It is a great place to Cherry Blossom view but of course I was not there and missed out on that. There is a weeping cherry tree that is really popular and during the time of blossom viewing they light it up at night. this is a public and free park here and you can cut through Yasaka Shrine and it is the oldest park in Kyoto. Anyways enjoy the pictures that I have.
Nice clock in the middle of the park...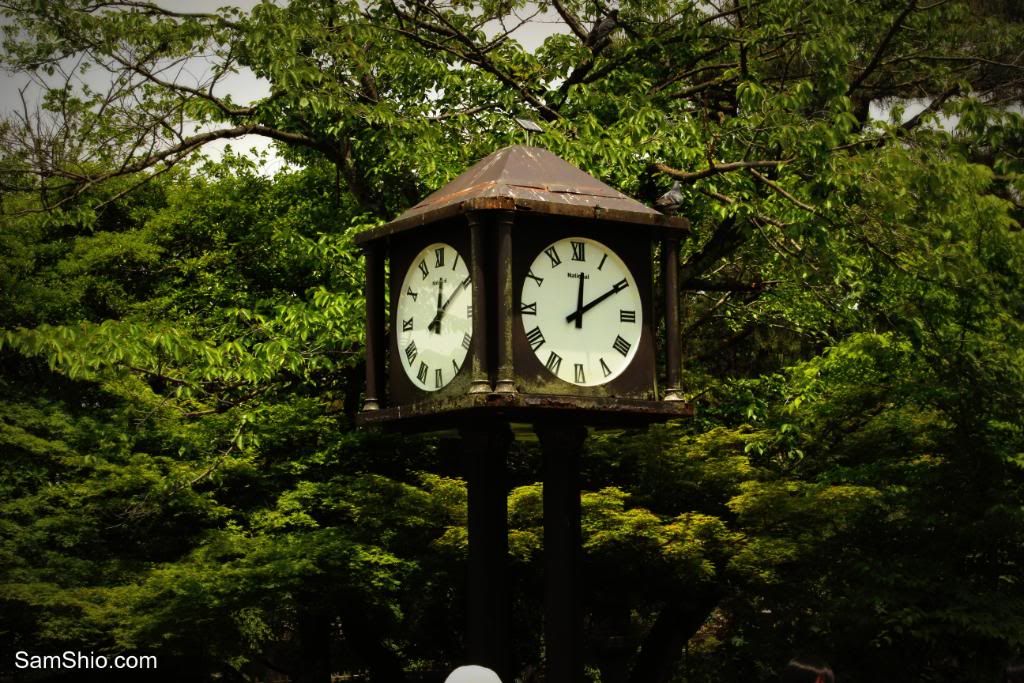 Nice stream that I sat next to and enjoying some Kyoto Baked bread. Was pretty tasty.