Here are the rest of the Azalea bonsai that I saw in
Ueno park
. You can find the first post here.
These unlike the last post are more tree like and stand up in a Christmas tree like shape. I am not feeling it and it might just be my preference but they are still beautiful to look at.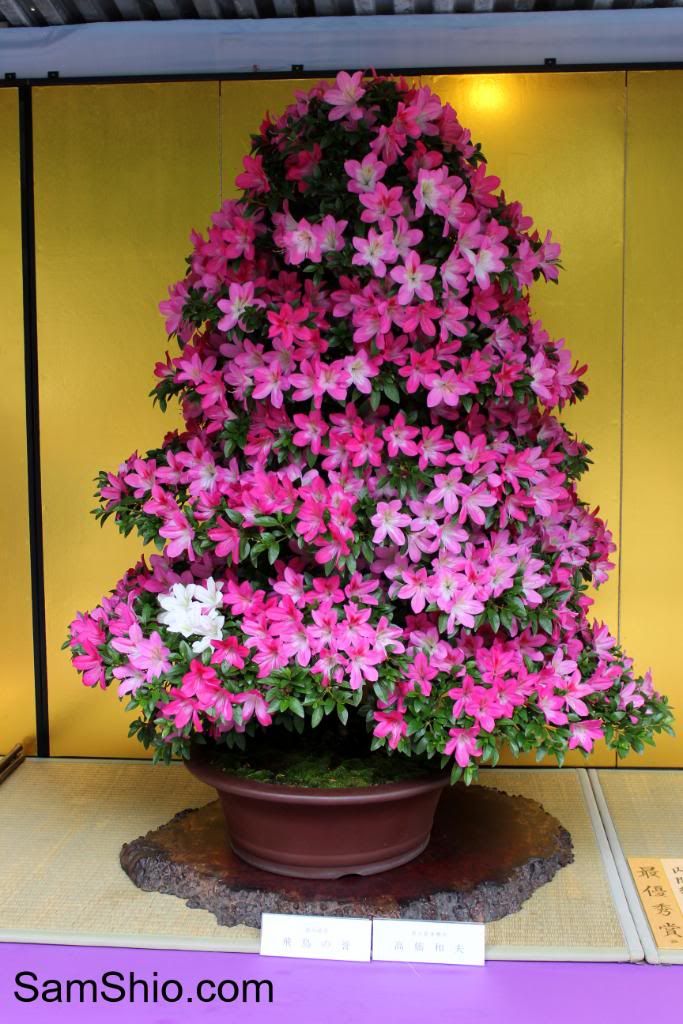 All set up for people to see!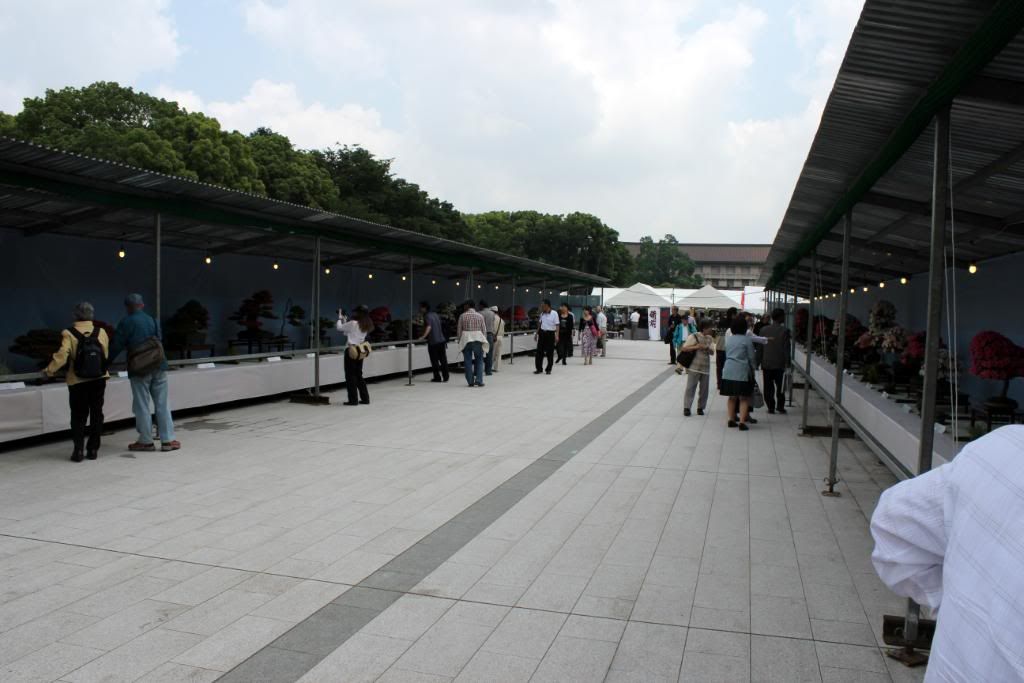 I didn't mention this in the last post but not only does it take a lot of time to develop the plant to this extent and pick a rock but also the pot and the base or stand for which it sits is a big choice as well. It is all on how you truly want to present the plant.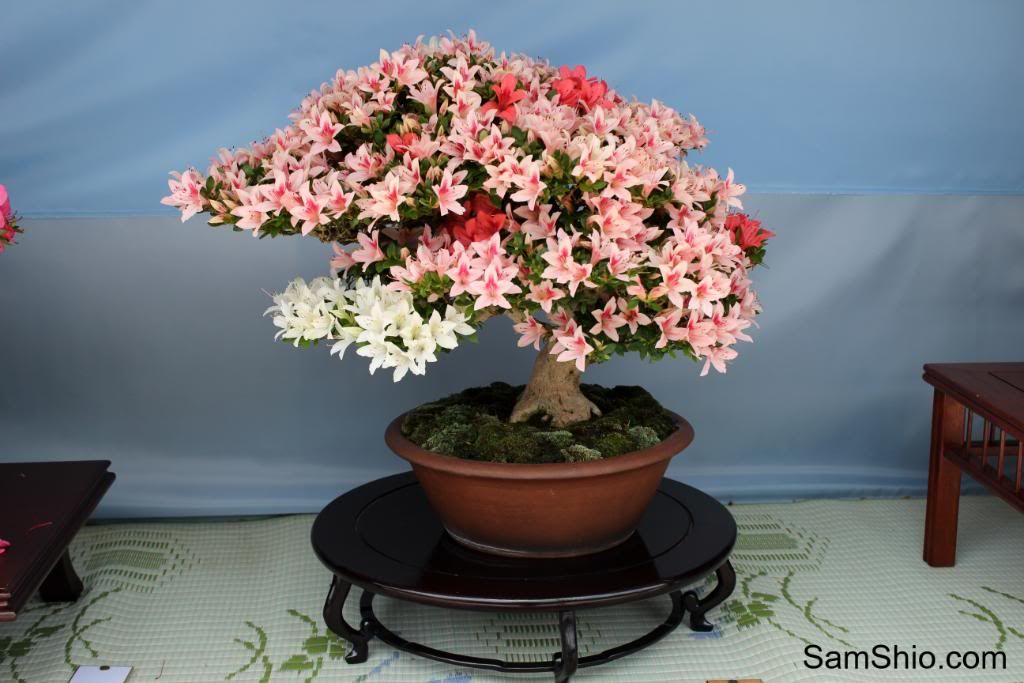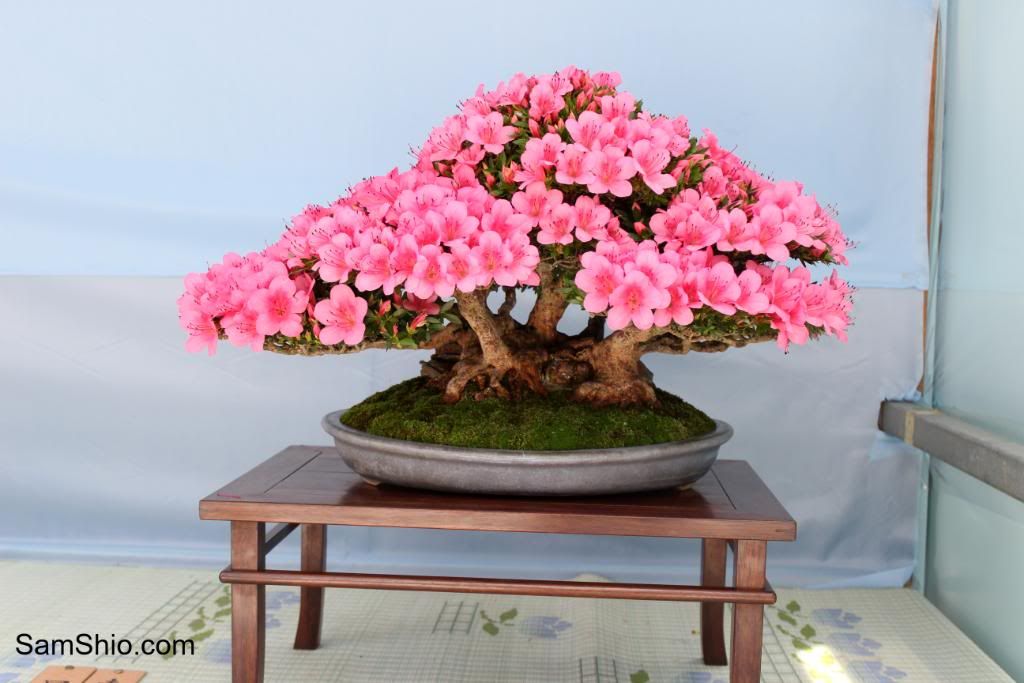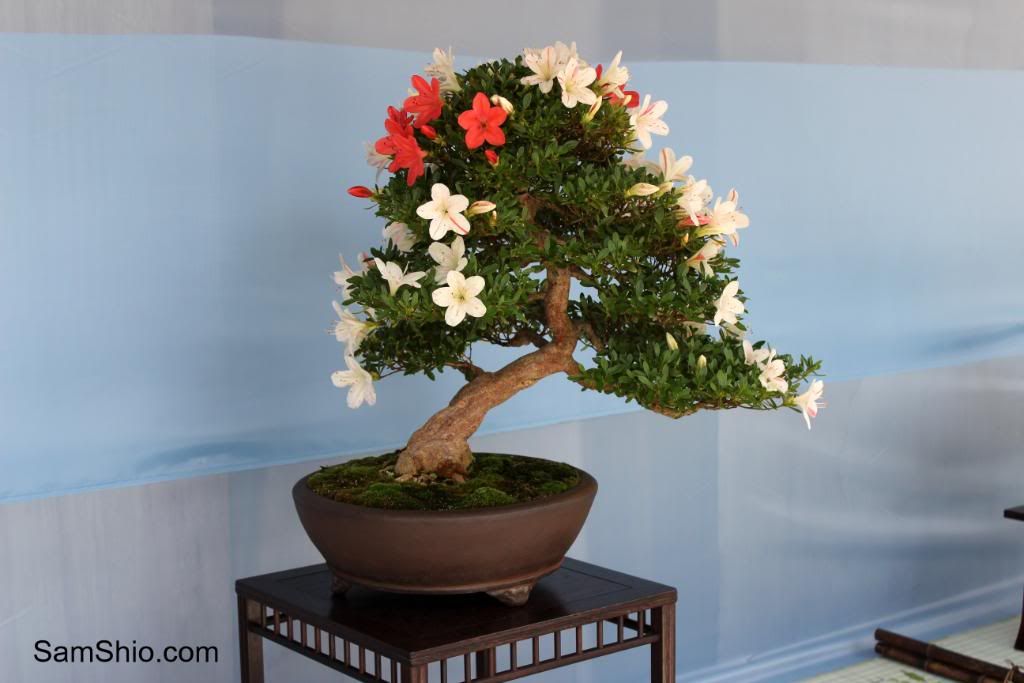 The color was so deep in this that I wanted a picture right away. I don't like this color though but it drew me into it. The cascading flowers are really nice and I like the pot that it is in. You can find that bonsai pots can be really expensive, especially if you get a custom.home made one.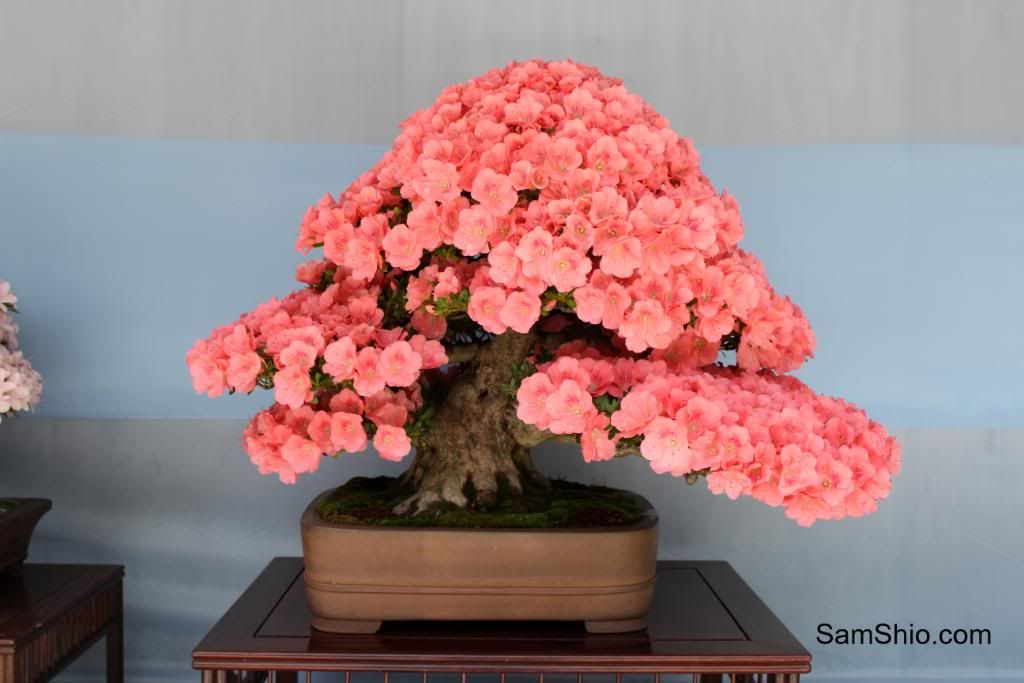 Also the roots are something really nice to look at on bonsai!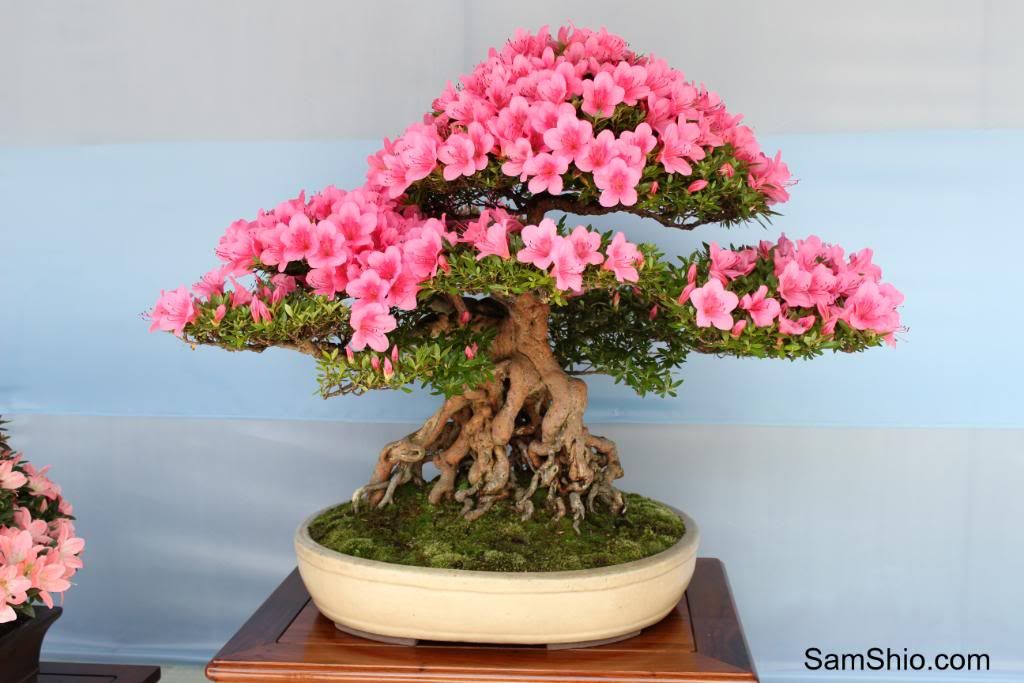 When at first I saw this I thought the rock was the trunk of the azalea but it is its stand and looks great.
It took up some space and I wish more people my age or perhaps younger could come over rand appreciate the beauty in this art which can take more then a life time to achieve Some bonsai plants get past down because they out live their creators but it is something that can be left behind to show the creators creativity and dedication to this art.
Of coruse they were selling some and for not bad prices. Boy I would have dove on them, but how the heck would I get that back to Virginia with me? Darn :(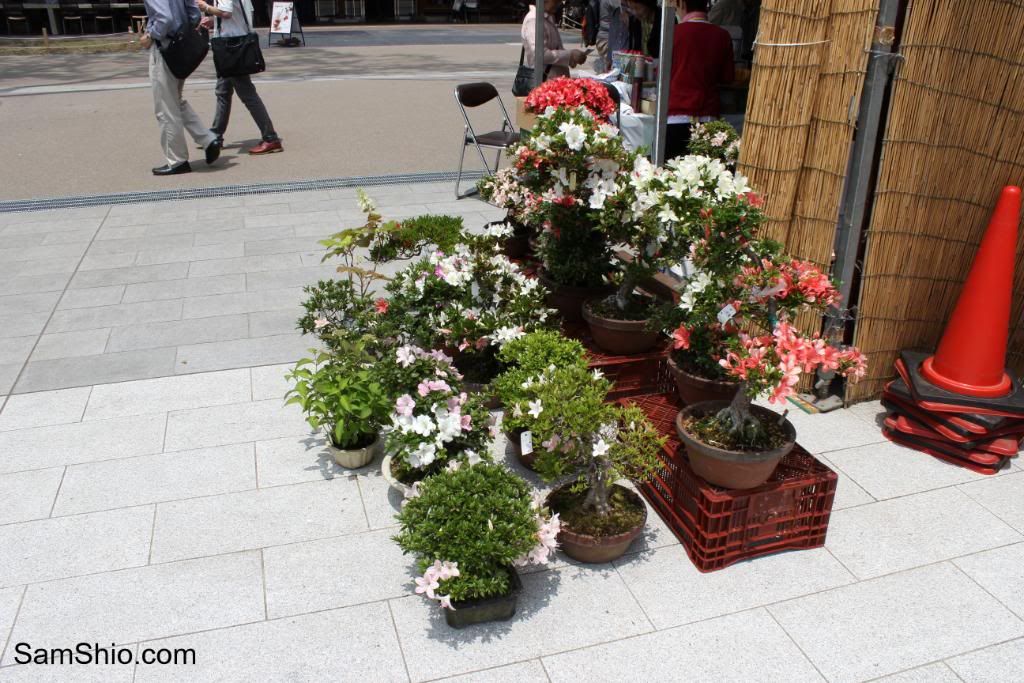 Thanks for your interest in Bonsai, or perhaps you have one now ;)