This building is really interesting tower that stands up in Shinjuku! You can get a great view of it from the streets and also from the Shinjuku Metropolitan government Building which I have a post up here.
This building is a 50 story educational building with three individual educational institutes; Tokyo Mode Gakuen (fashion), HAL Tokyo (tech and design) and Shuto Iko (medical).
It has been standing since 2008 and is the second tallest education building in the world but only ranked 17th in Tokyo.
This was taken on way out of Shinjuku Park behind the Government building
The Mode Gakuen held a contest and offered up someone to design the building that they would move into with one requirement that it not be rectangular!
This view is from the Government Building's Observation deck...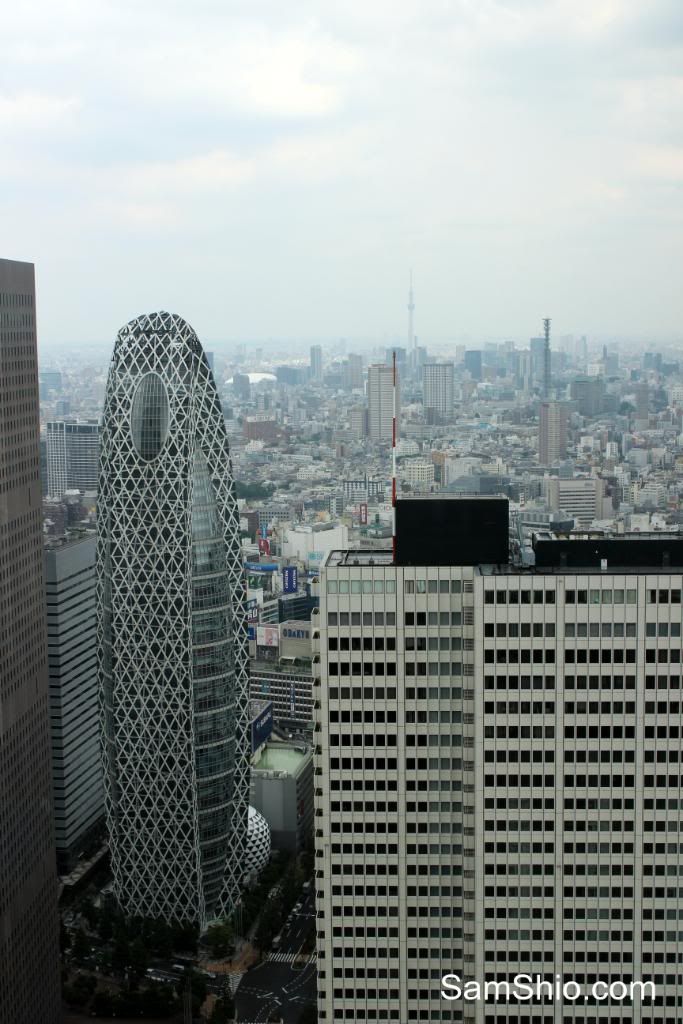 info from Wikipedia