Tenryū-ji is the head temple of the Tenryu branch of Rinzai. It was founded in 1339 and construction finished in 1345 and was related to Emperor Ga-Daigo so it was held in the up most respect and there for it is ranked number one in Kyoto's Five Mountains. In 1994 it was registered as a UNESCO!
This temple is a must to stop at while visiting Arashiyama! It is right down the street from the Raden station, just take a right!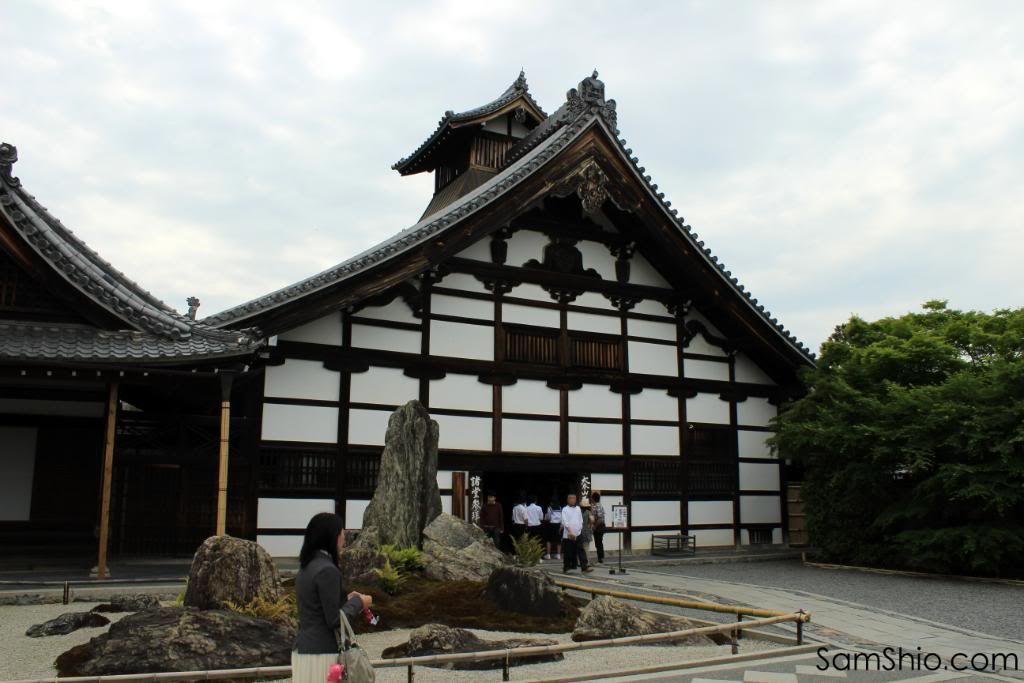 There are two parts to the Temple the outside gardens around the building and then inside! Get both! If you get the ticket for outside then the ticket for inside is cheaper by 100 or 200 yen.
Here are my tickets for the gardens around the temple and then a ticket to get in. The Yellow is the garden for 100 Yen and the other is inside for 500 Yen. If you pay for the outside first then they knock off a few yen for you when you want to go in.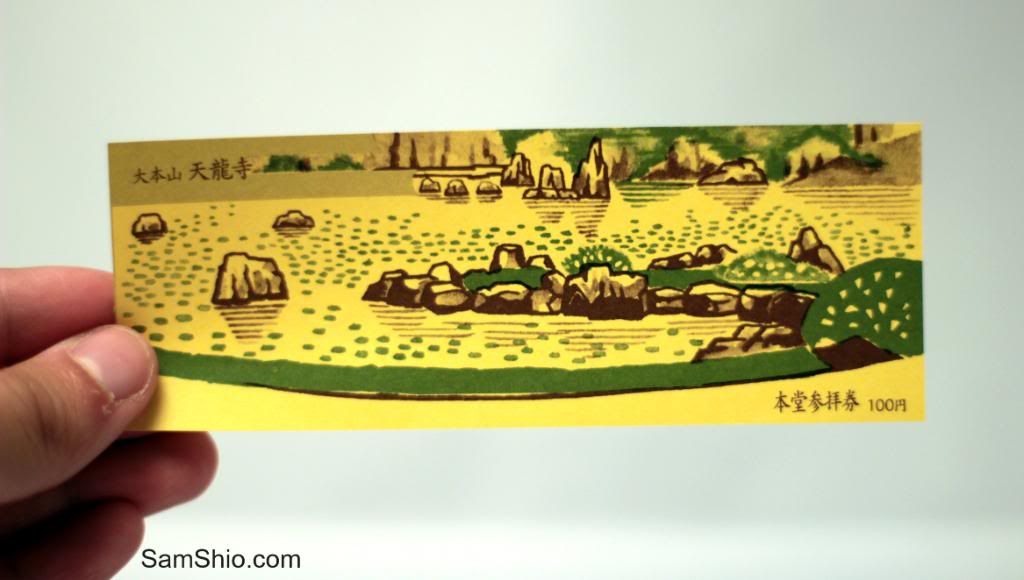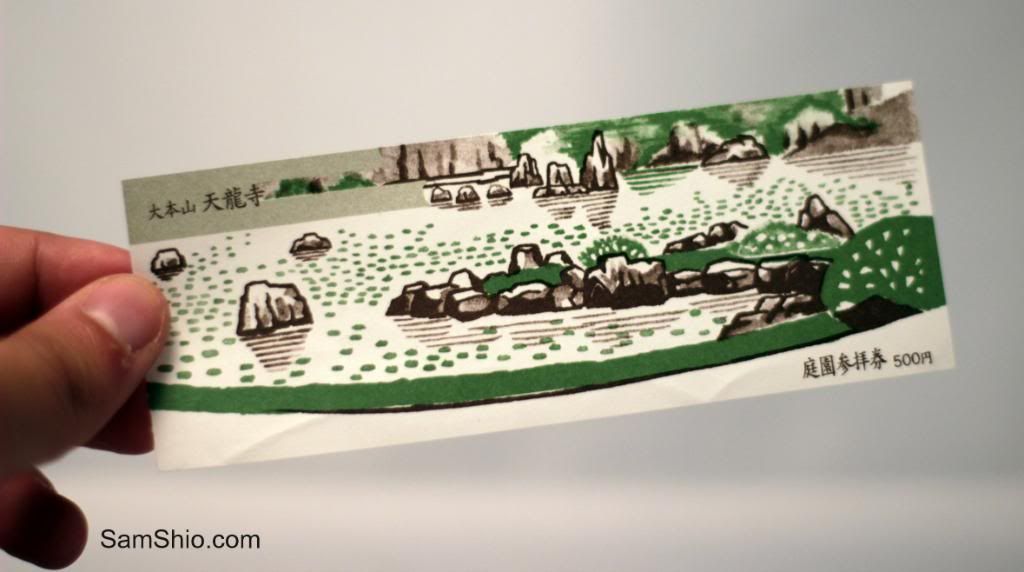 Here is my information :) It is nice that they produce copies in English.
The walk up to the temple fro the main road...There was a small nice temple on the right of this picture...
The outside gardens are fantastic and a joy to stroll through. Please take your time with it!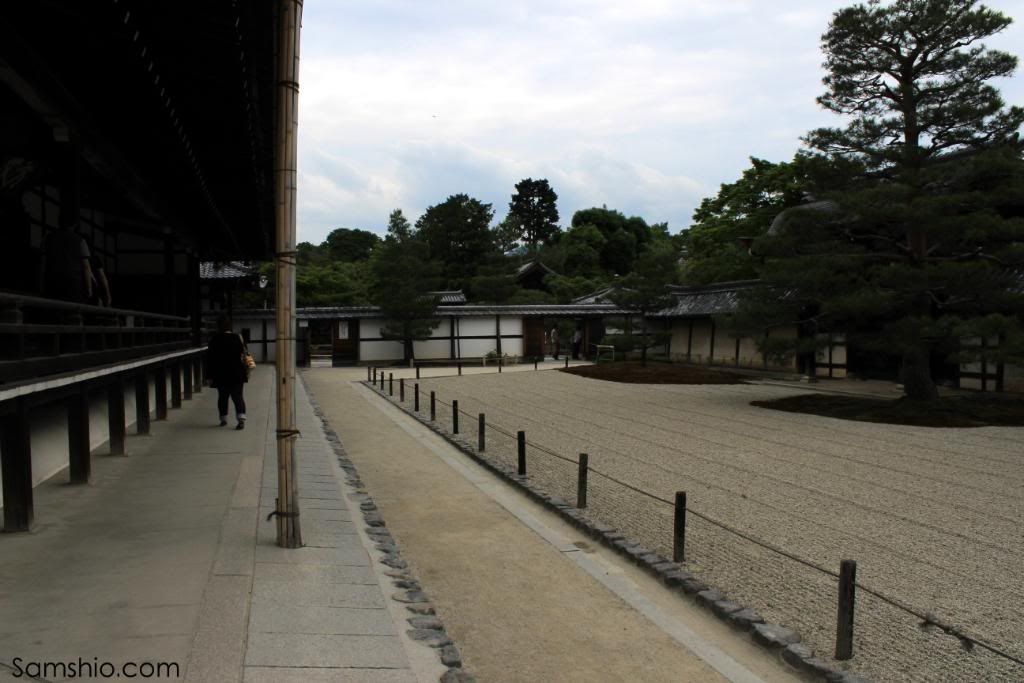 I love that the ground underneath all the trees and shrubs is covered by moss!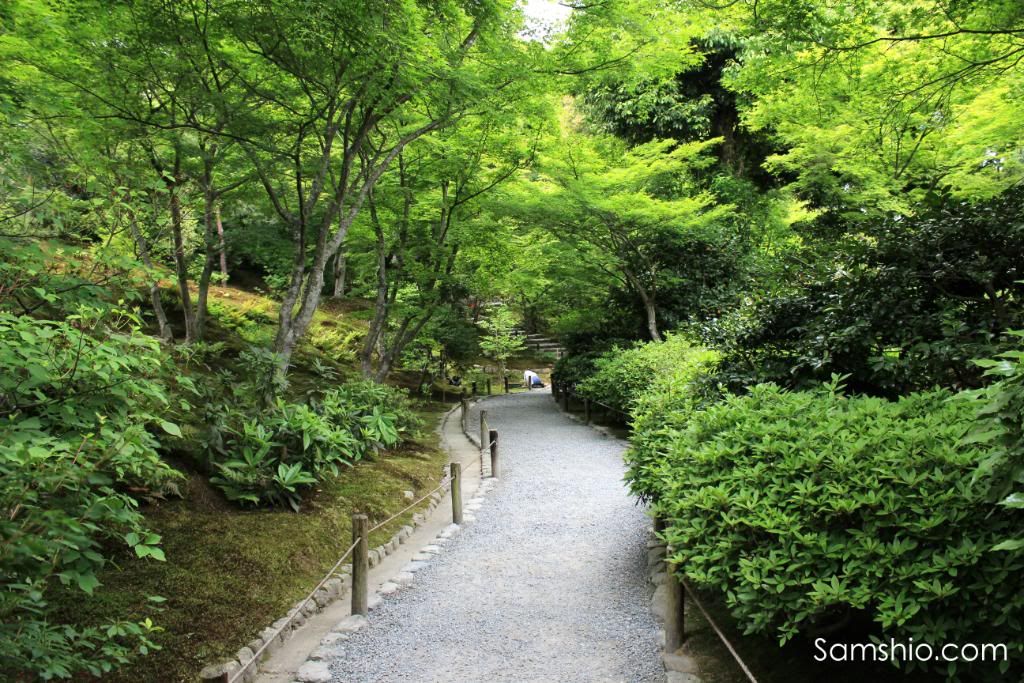 Of course the mountain side is littered by Bamboo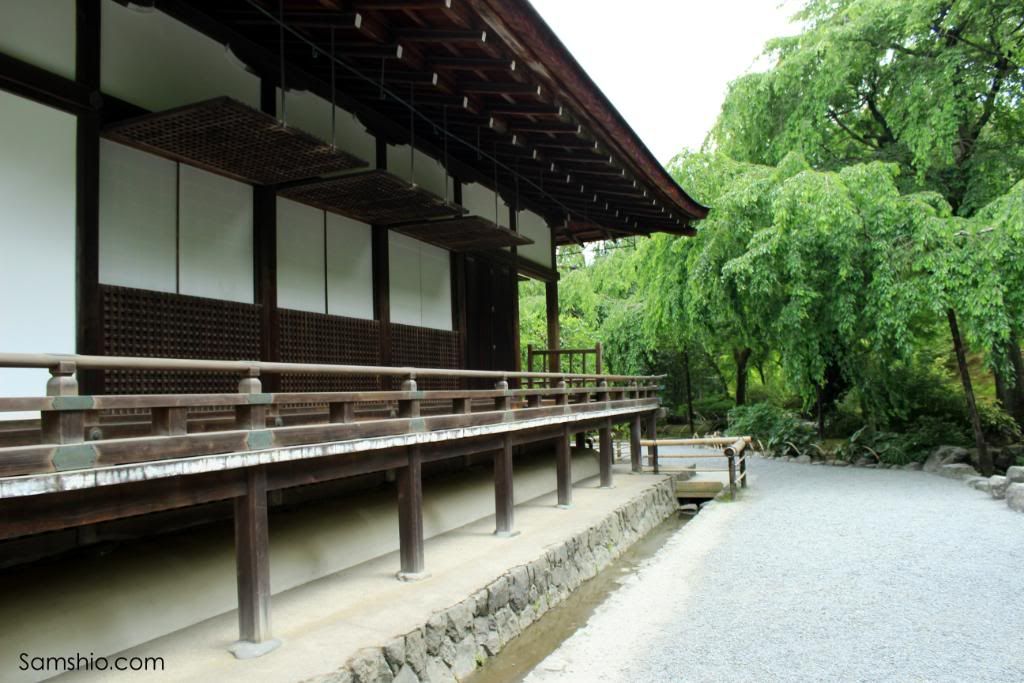 Then I went inside and I sat down for a good period to rest my feet and enjoy the gardens and design...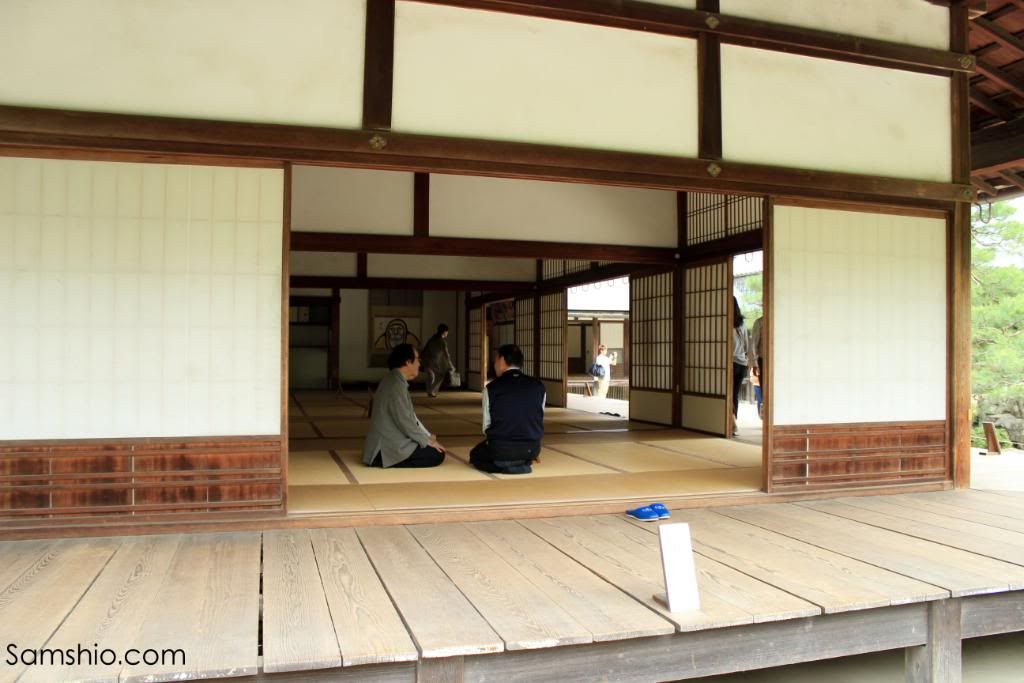 The pond was splendid and I sat inside looking out the open way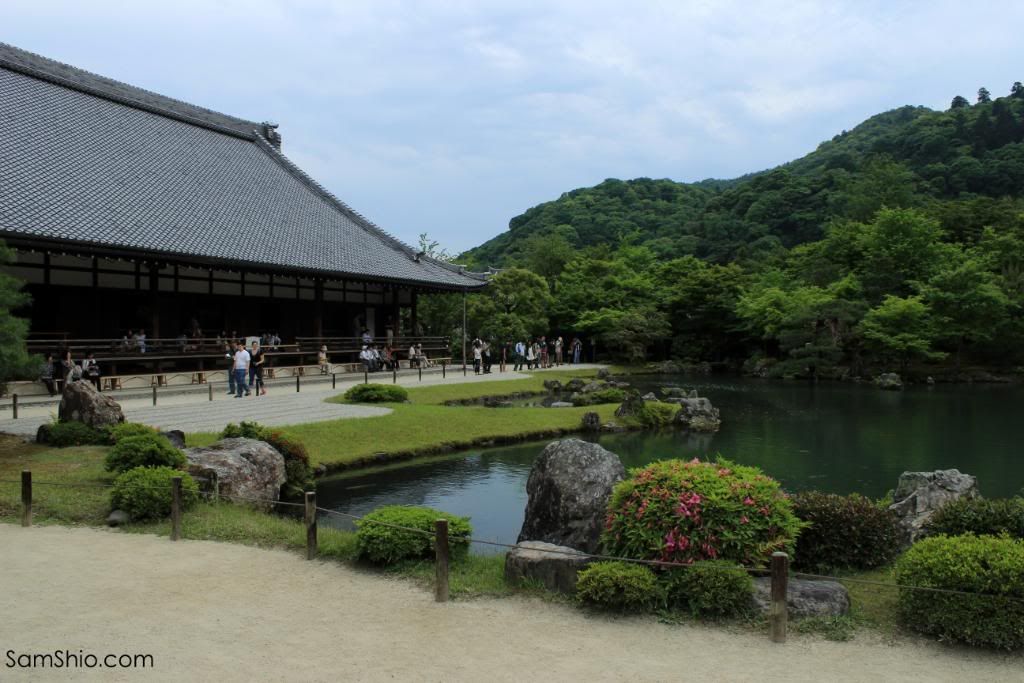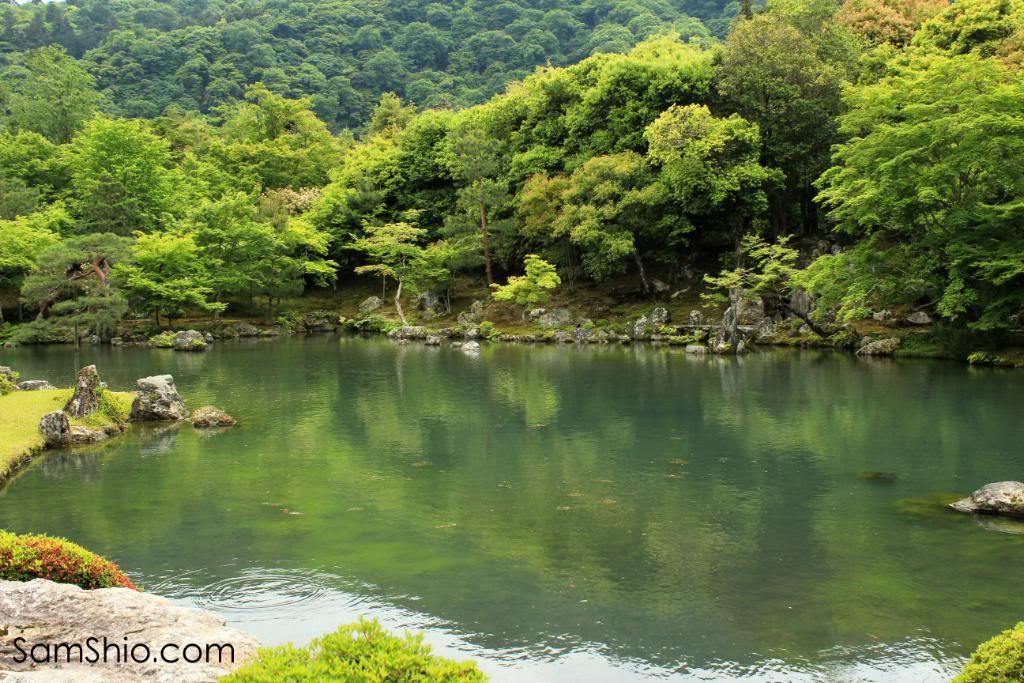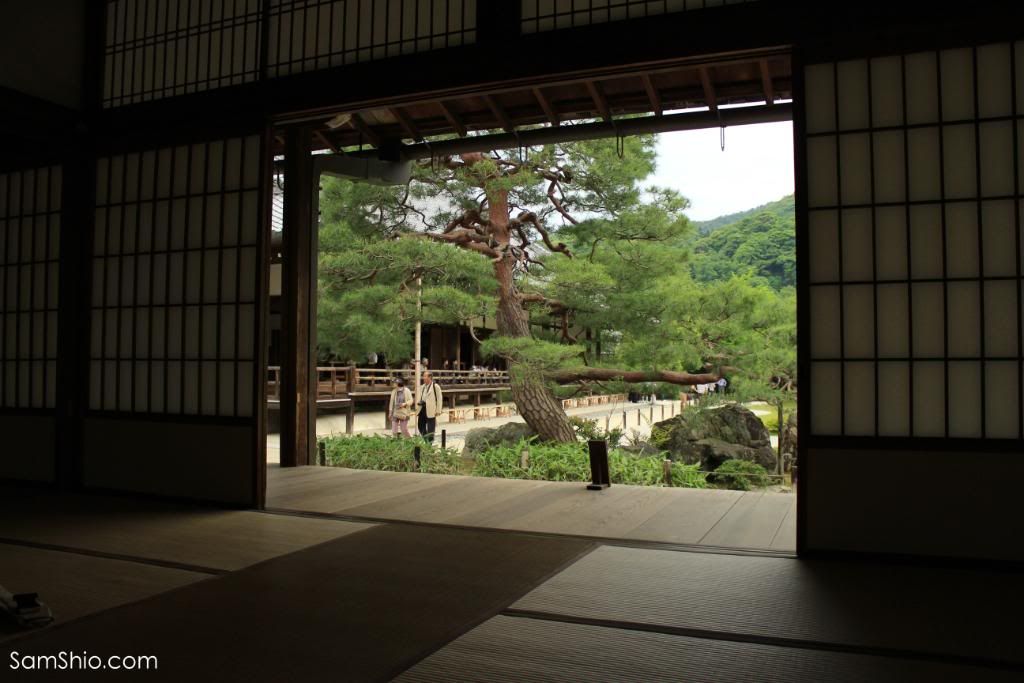 info from Wikipedia