Hey Everyone!
Shinjuku Gyoen National Garden is a fantastic large garden with tons to offer. It use to be meant only for royalty and was finished in 1906 but destroyed from the ravages of war. The gardens transferred jurisdictions and opened to the public in 1949. Now it is ran by the Ministry of the Environment in January 2001 and get it's name then.
The gardens has a good mix with a large area. It offers Traditional Japanese garden with a tea house, English landscape style and also French formal. The place has a circumference of 3.5 km which is a good size in the middle of the ever so bustling are of Shinjuku and Shibuya of Tokyo.
There are three entrances to get in, I used the Shinjuku Entrance. Near the train station there you can find signs that point the way to the entrance of the gardens, that is how I found it and don't worry it's in English. Entrance fee is 200 Yen for Adults and 50 Yen for children.
The gardens are lovely to walk in with all the environment around you with the towering skyscrapers of Tokyo standing in the background...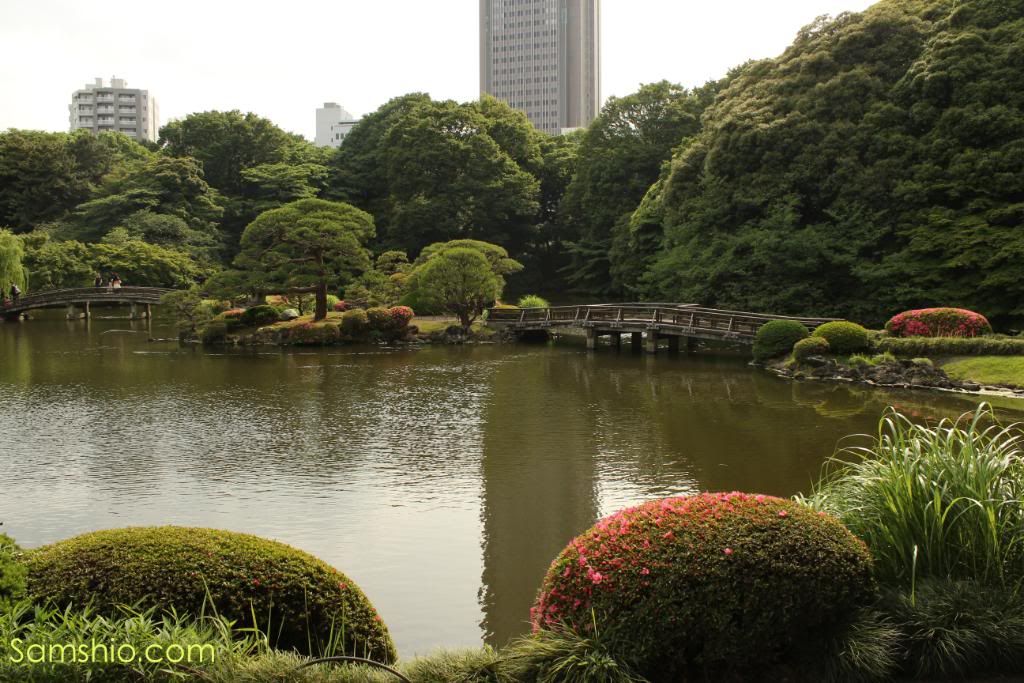 There are signs all over the park to help you find certain parts of the park or the entrances...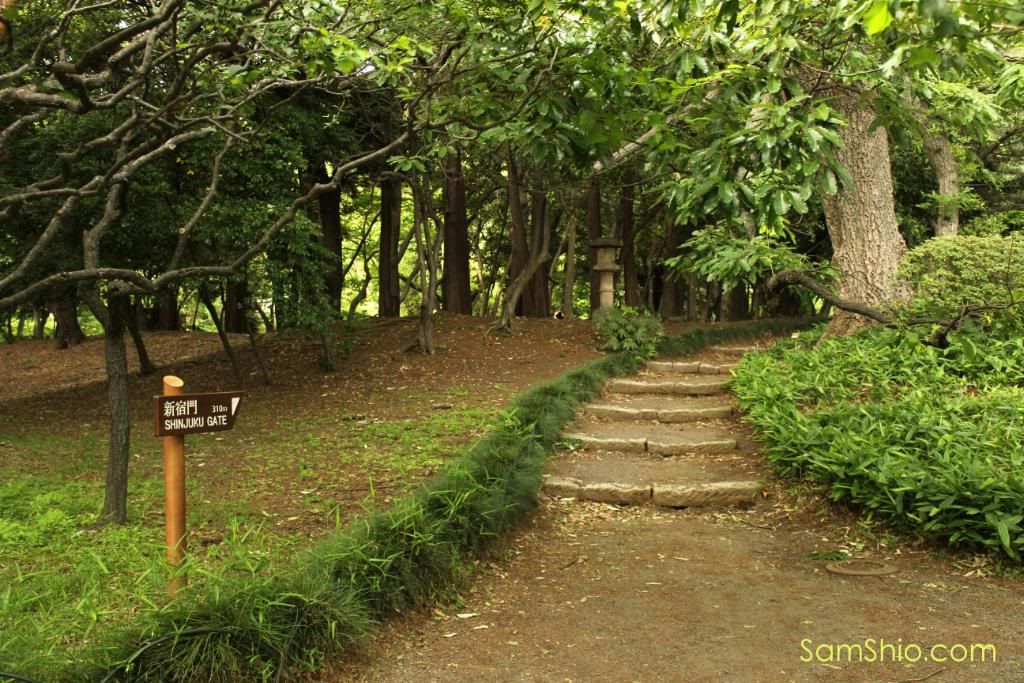 There are some large fields as well within the gardens and people sit and enjoy the day!
I find that these are popular, there is one in the Kyoto Imperial Gardens as well. It is themed for children to help stimulate there minds and have fun!
I actually got there later in the day and didn't have much time so I went straight to the Traditional Japanese gardens. There was a large pond there that you can walk around and through on the islands.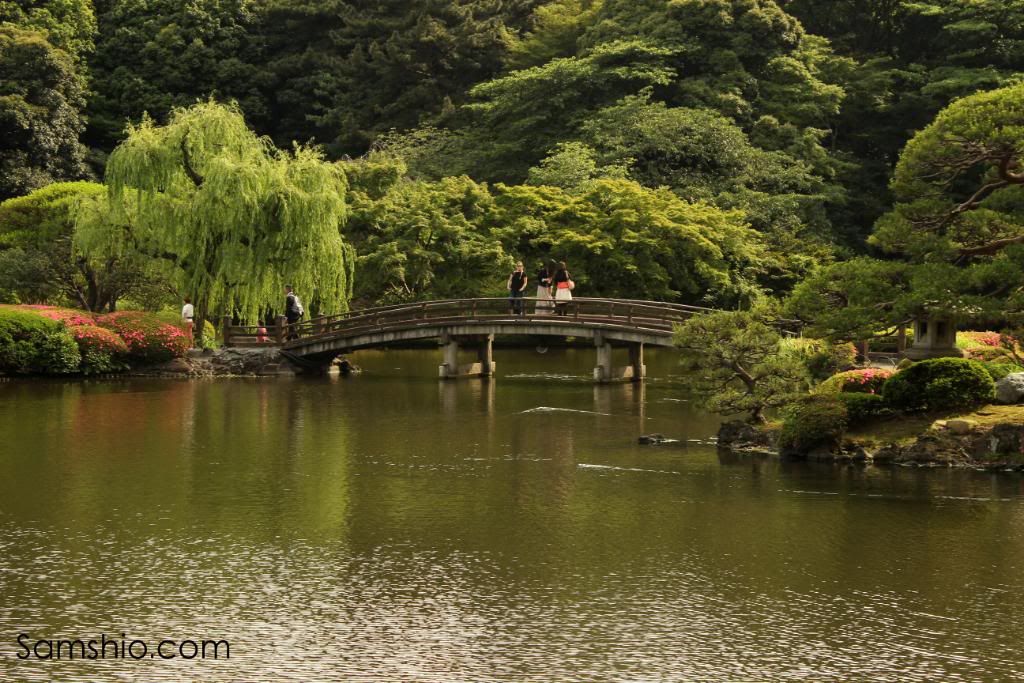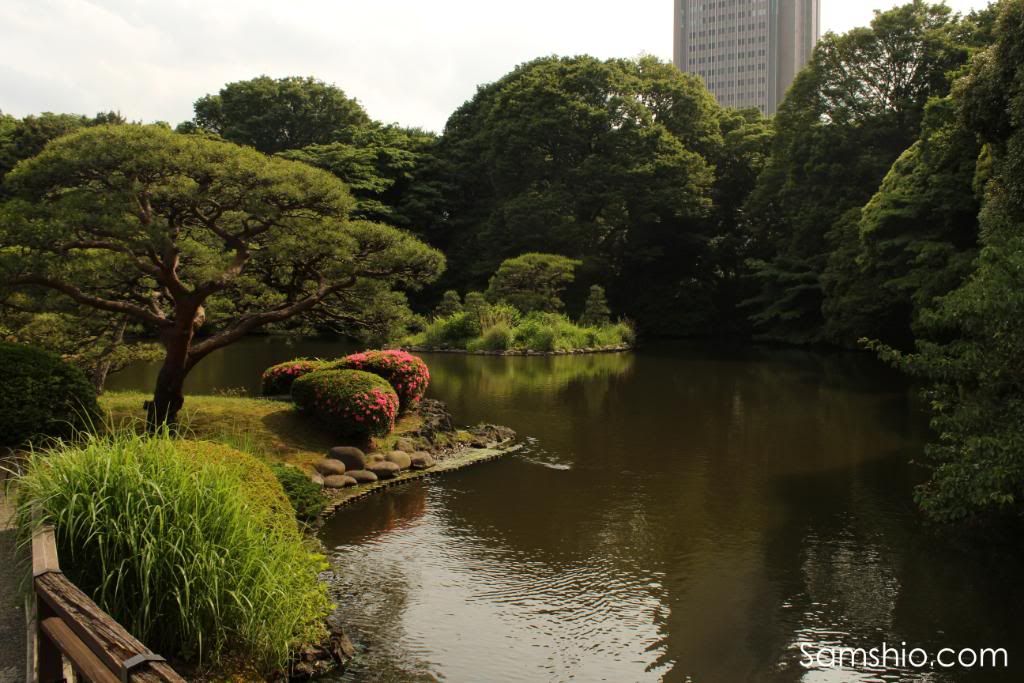 There gardens were well thought of and put together, truly relaxing to gaze upon...
I watched a few people sit and draw and pain the landscape, they are really good!
My Azaleas at home had bloomed long ago so I was very happy to see some still in bloom!
Plenty of maples in the gardens as you will find all over Japan...
The traditional Tea house over looks the pond...
The view from the Tea House...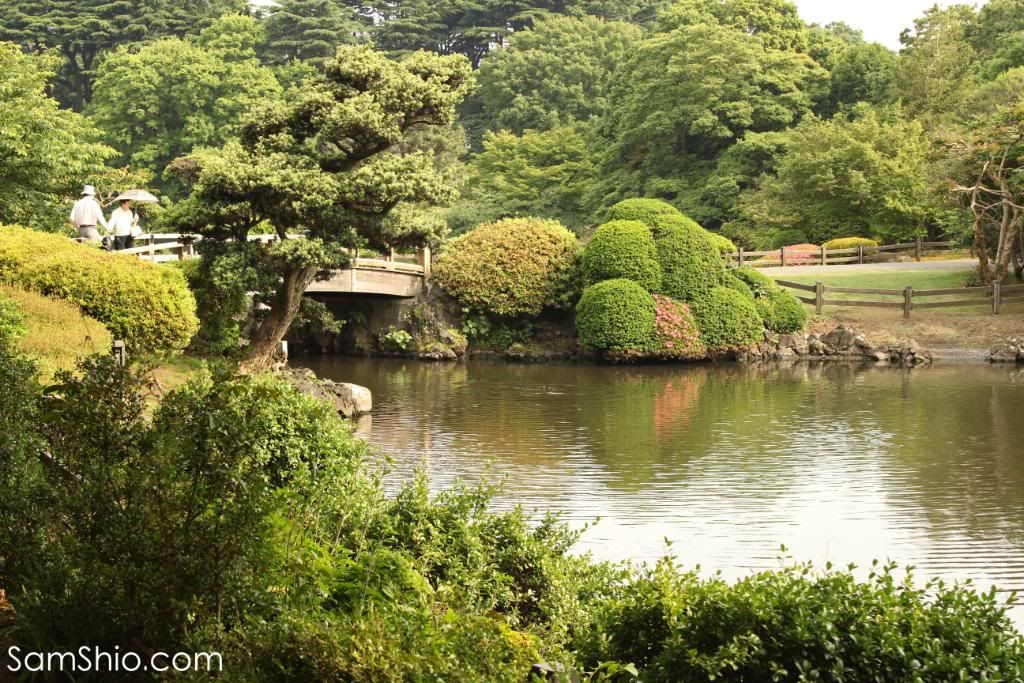 This older couple were cute standing there on the bridge together..
This is the hill of azaleas and I guess when you are there at the right time of year there are gorgeous blooms all over...
info from Wikipedia