I didn't actually spend much time in Ginza, just hoped off the Subway and decided to walk around. That and a storm was heading in and started right when I got back on the Subway.
Anyway, Ginza is recognized as a high class area with loads of upscale department stores restaurants and coffee houses. I checked out the Apple Store that was 6 floors and full of merchandise and conference rooms to learn about their products. The staff were very nice and a lot were from America actually so really easy to talk to.
The clock tower at the Wako Store stands out in Ginza especially when you come up out in front of it.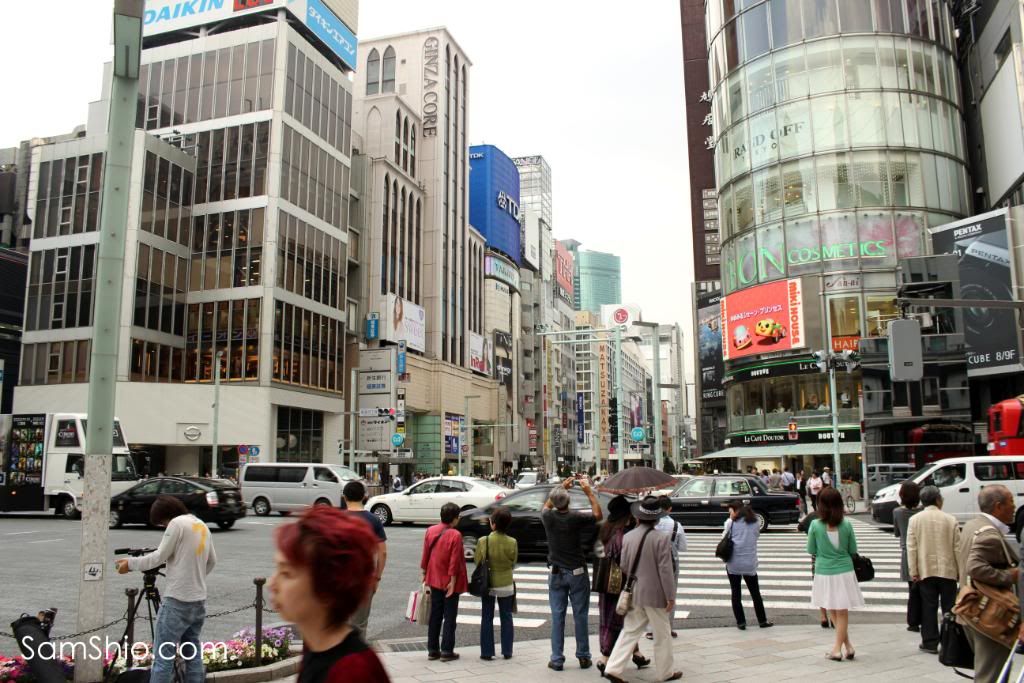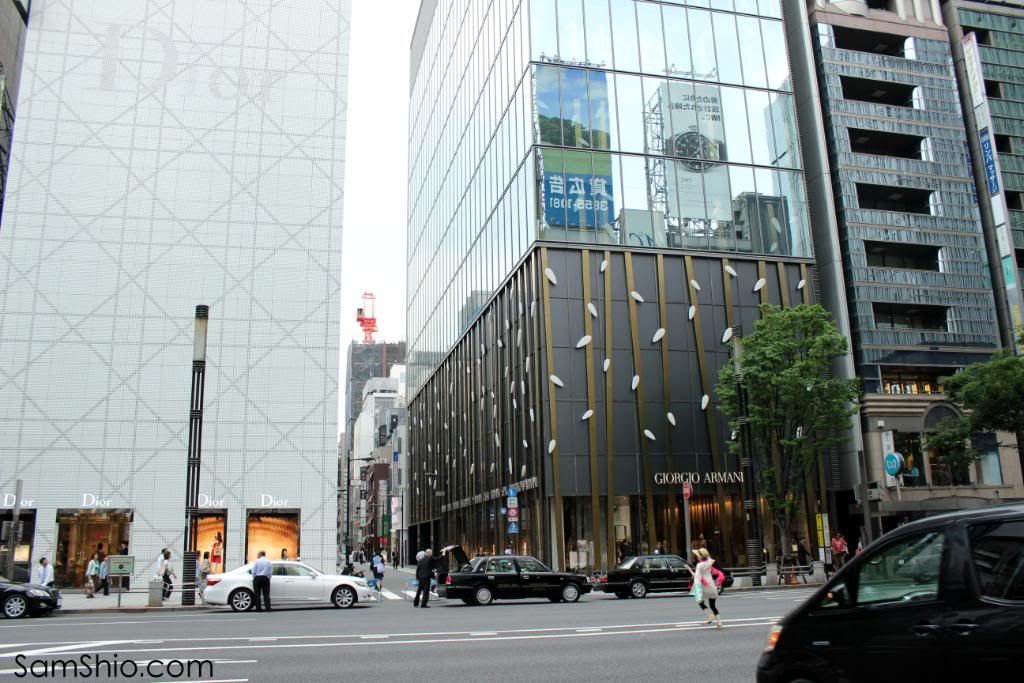 Biggest GAP Store that I have seen. I was surprised that GAP is really popular over in Japan when it kind of died out of fashion in the United States.