This is a superb Shrine to stop at in Tokyo and it is a necessary stop if you are traveling to Tokyo.
The Meiji Jingu or Shrine is in Shibuya, Tokyo and I think best accessed from Harajuku Station, just take a right out of the station and look over the bridge and you will see the large Tori gate leading to the complex.
This shrine was dedicated by the people of Japan to the spirits of Emperor Meiji Empress Shoken.
Emperor died in 1912 and to honor him and all of his important work in the Meiji Restoration they decided to construct this shrine. The Emperor and Empress were known to go to a certain iris garden in Tokyo and they decided to pick that area to build the shrine. The shrine was built mostly of copper and cypress and was finally dedicated in 1920 with finishing up the entire grounds in 1926.
Unfortunately it original was bombed in the air raids through Tokyo but a public fund raising was able to pull together the funds to rebuild and completed in 1958.
I didn't know this but in 2009 Hillary Clinton, U.S. Secretary of State at the time, stopped here first before any of her meetings as her first foreign trip representing Barack Obama
Emperor Meiji is very important to the up bringing of current Japan and its modernization. He was well respected indeed and the grounds are gorgeous and wonderful in the busy city of Tokyo.
This is the gate you reach if you are near the Harajuku Station...
The wide path leading to the main shrine buildings...
More rice wine (sake) barrels on display...
Wooden barrels from countries that are not Japan to honor the shrine...
This was the next large Tori that I entered on the grounds of the shrine...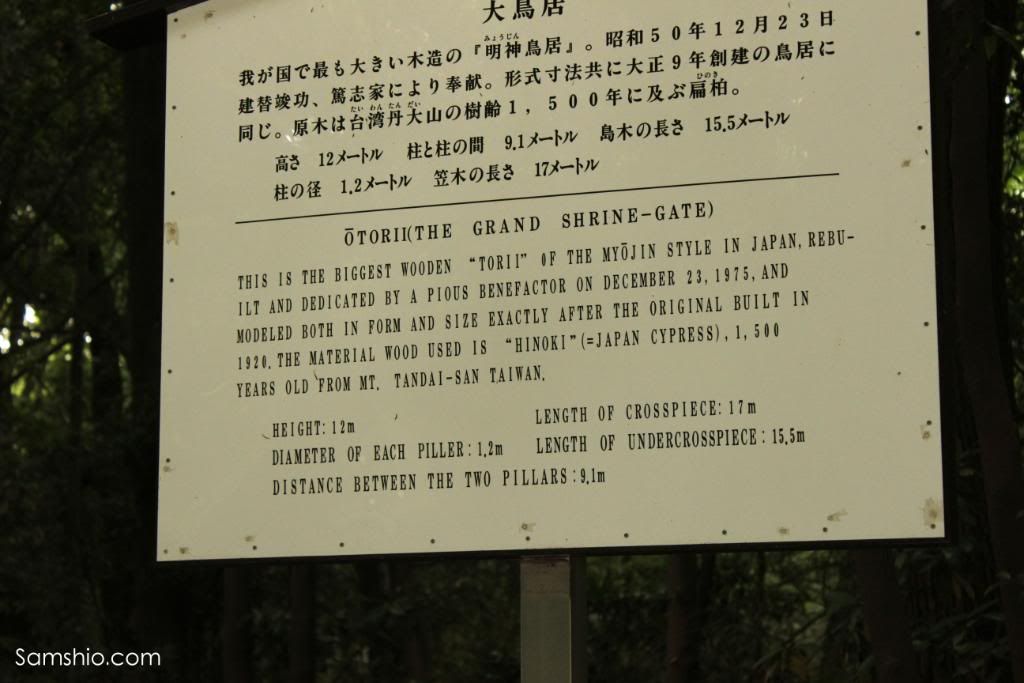 leading up the the building complex...
On the left is where you can cleans yourself in the water at the Temiyuza...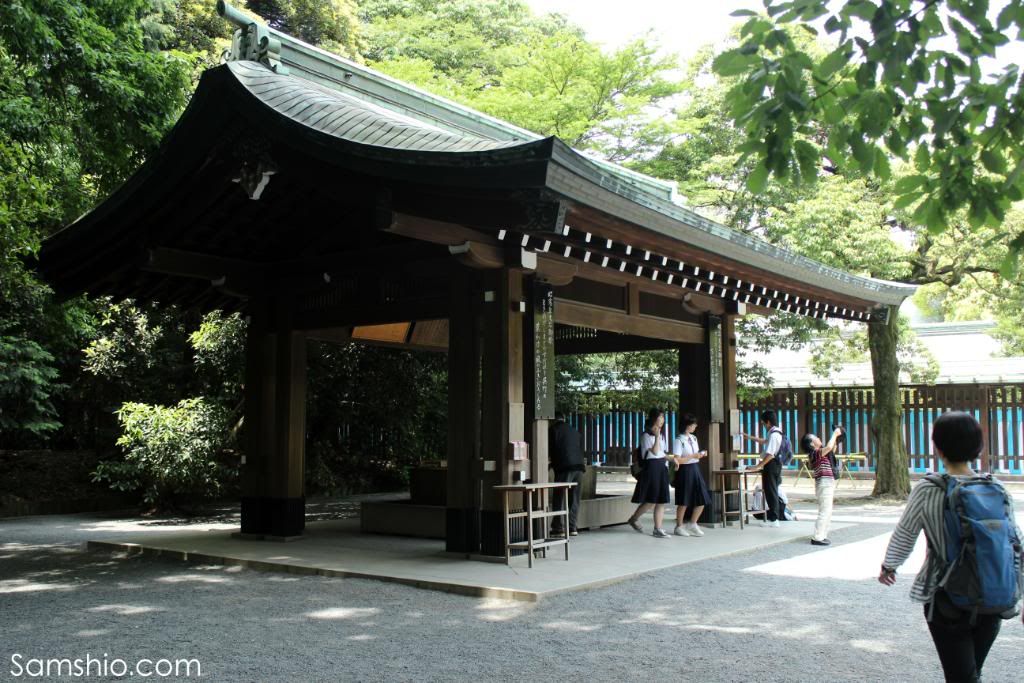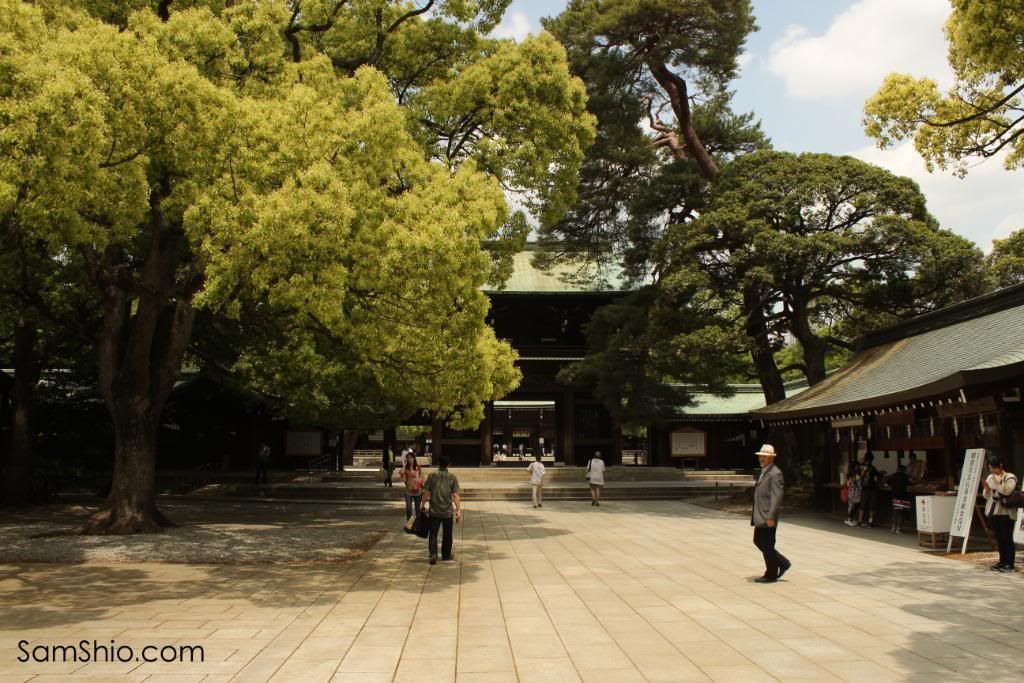 Great craftsmanship like always...
The main building is straight ahead, you will actually see this big open area in the movie "Lost in Translation"
I saw either a practice or an actual wedding finish up at the shrine's main buildings, her outfit is gorgeous...
I love the green roof tops, I wonder if it is still all copper today...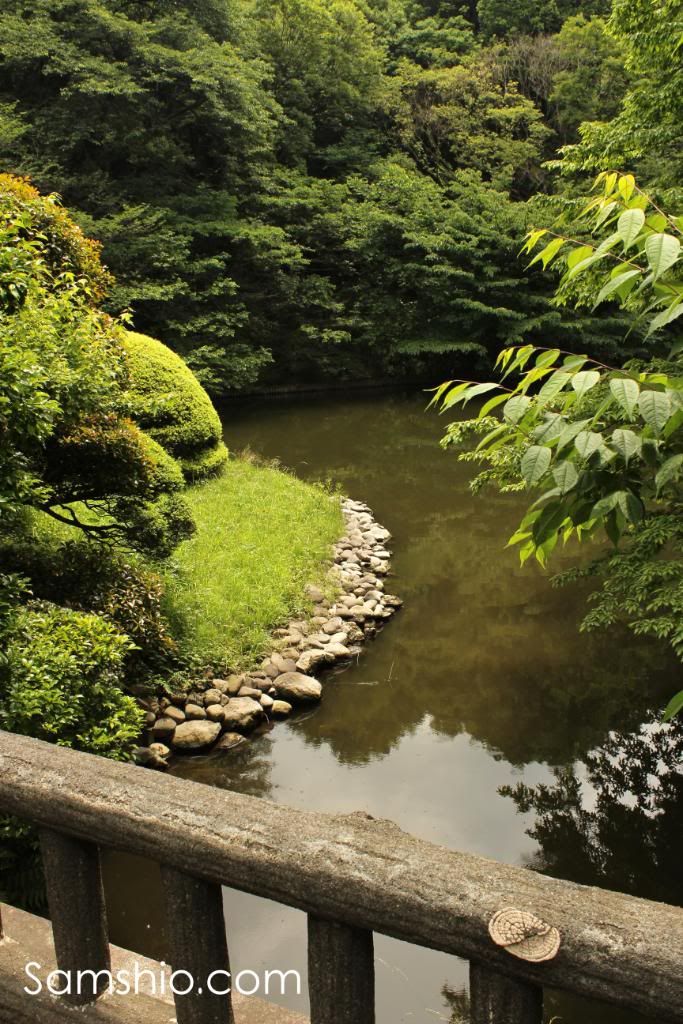 The grounds are still impressively large even after walking all the way to the shrine, you can still walk further north to see more woodlands and the treasure museum... I was walking down this road and there was a loan business man by himself walking during lunch time...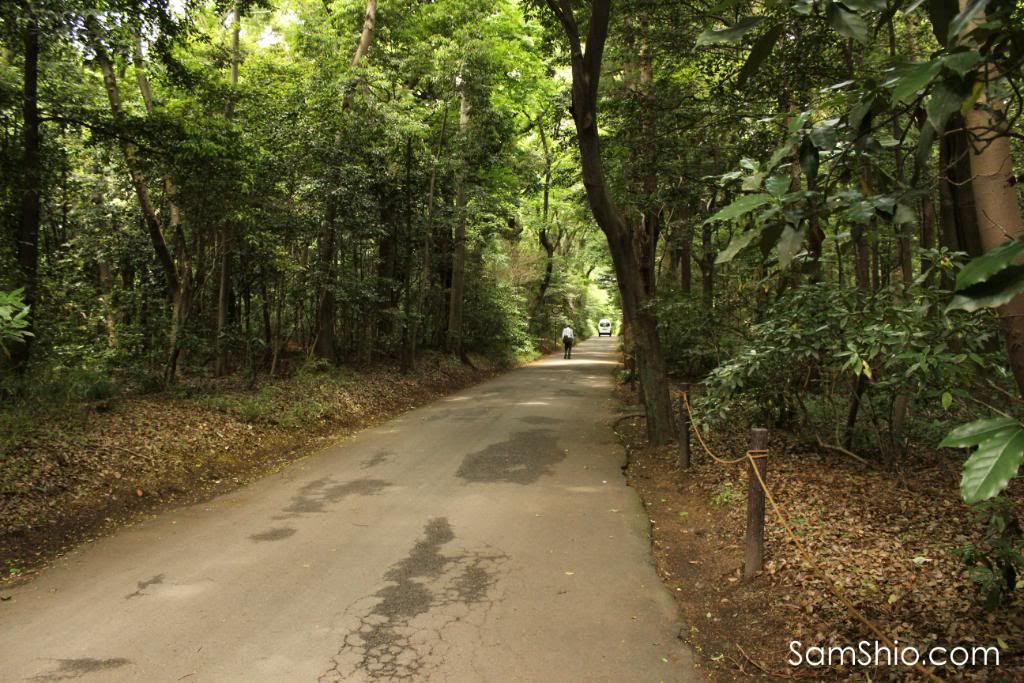 One of the many lanterns on the roads through the grounds...
I also picked up a little brochure thing that had some information about things that were going on at the time, in English!
info from Wikipedia