Arashiyama is such a great trip from the central part of Kyoto! It is in the western district of Kyoto hugging the sides of the mountains with the Oi River snaking on by. It is great to go any time I would say. I hear that It is gorgeous during the fall with the foliage changing into colors and also the Cherry Blossoms of the Spring season coming through. The sky was blue about till 2pm for me that day with puff clouds!
More from Arashiyama, check out the Moon Crossing Bridge/Togetsukyo Bridge post
here
Here you will see the Oi River next to the mountain side...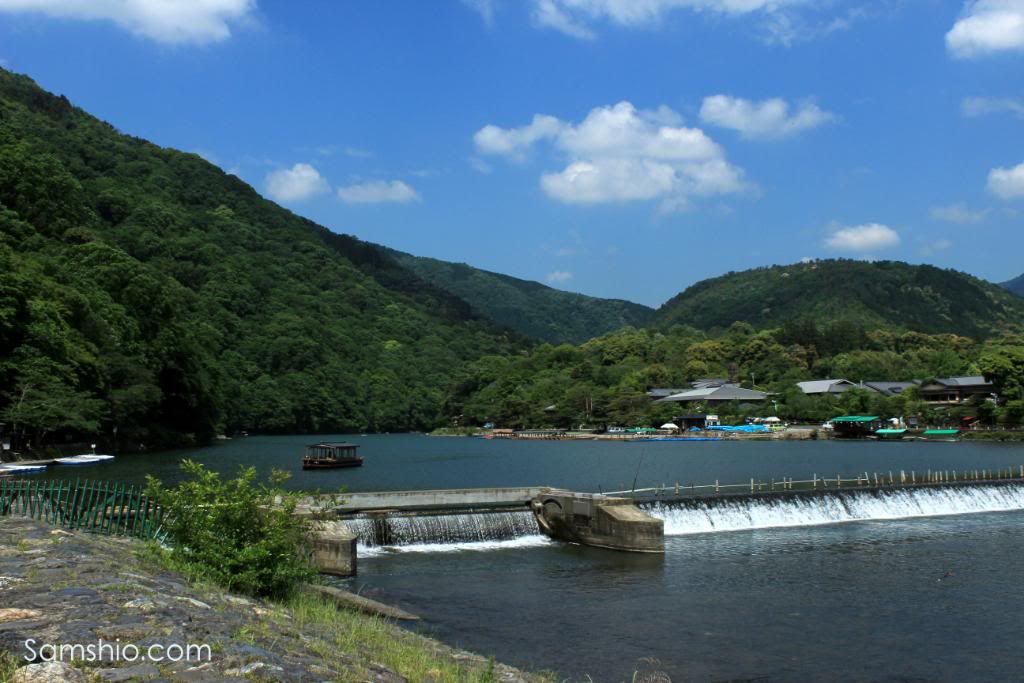 Best way to go to Arashiyama that I mentioned in previous posted on it is by Raden or the Electric Street car. Since I came from Northern Kyoto I rode my bike to the intersection of Imadegawa and Nishioji Dori where the station is. Can't miss the grocery store called Izumiya next to it.
Walking along the Oi River where you can get a ride on a boat...
The bamboo of Sagano, another must to check out!
The park up on the mountain side was not crowded at all when I was there with the couple I met earlier in my travels.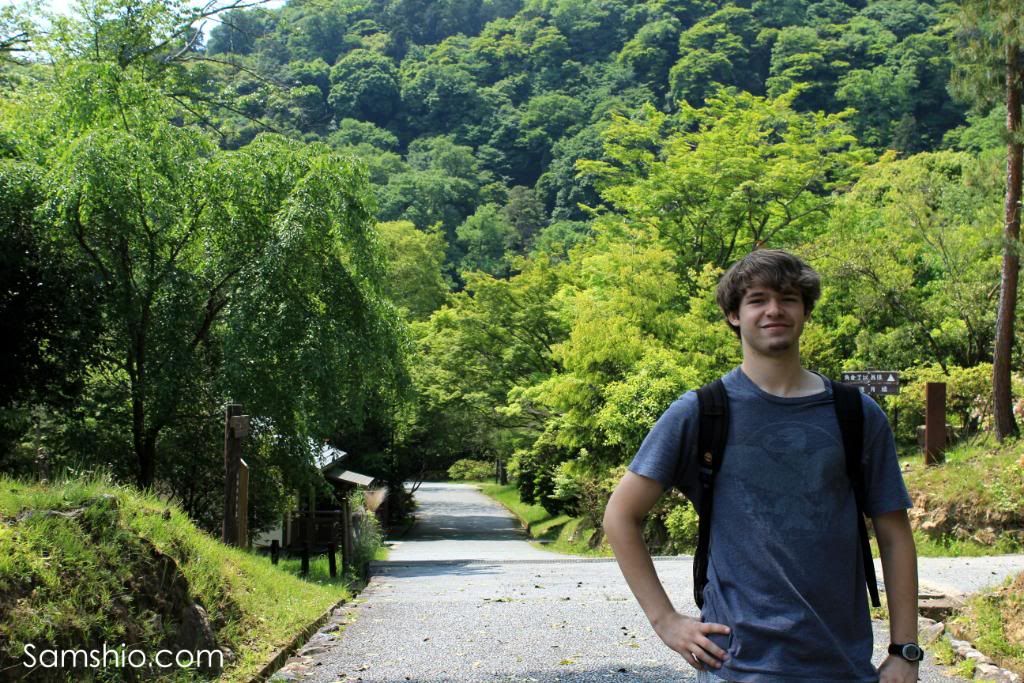 Oi River snaking through the mountain sides...
Bamboo Groves of Sagano...
Click here to see a post just for the grove
Walking through the bamboo that day I saw lots of school groups and this pre-school or elementary school group was so cute with their colorful hats!
Ever wanted to ride on a rickshaw where they pull you around for your pleasure? I didn't try it since it is a little out of my budget but if you are with a special someone and have the time go for it!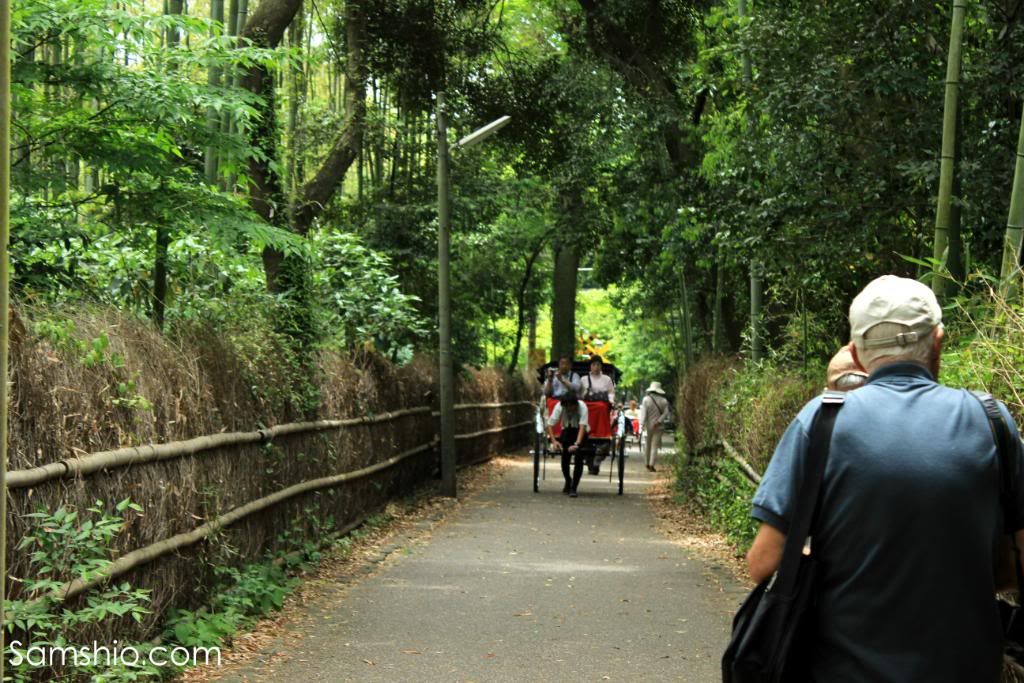 Yum Ice cream, the girl looks impatient...
Stop by the famous small Shrine of Nonomiya Shrine, its quaint and nice to view
These lovely statues are on the side of the street :)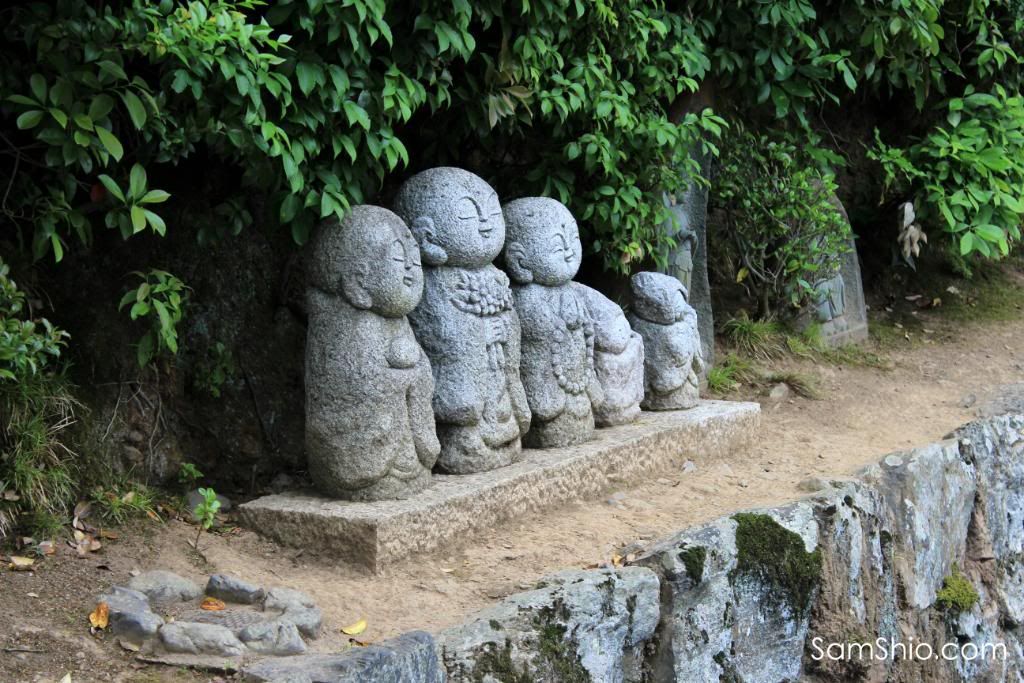 info from wikipedia