I spent a long time walking around the Kyoto National Gardens it is a pretty large park!
It is located near the center of the city and was the grounds of the Imperial Palace when Kyoto was still the capital of Japan. The nobles and imperial family resided here and once it moved these ground turned into a park free for all at any time. It is ran by the Ministry of the Environment but the actually Imperial Palace there is ran by the Imperial Household Agency and you need to apply for permission to enter and they will set a tour time with you.
The gravel roads through out the park is vast and wide and it makes the park look enormous. Here is the entrance to the Imperial Palace!
There are long walls that guard the inner area of the Palace. These walls are cased with motion sensors and lasers as they protect it pretty well. Don't get to close to the walls or you might have Samurai come after you!
Some older people were playing some croquet early in the morning
There are a few homeless people that sleep in the park as well...
They also have a baseball field in the park and there was a boys team out there warming up and playing practice games...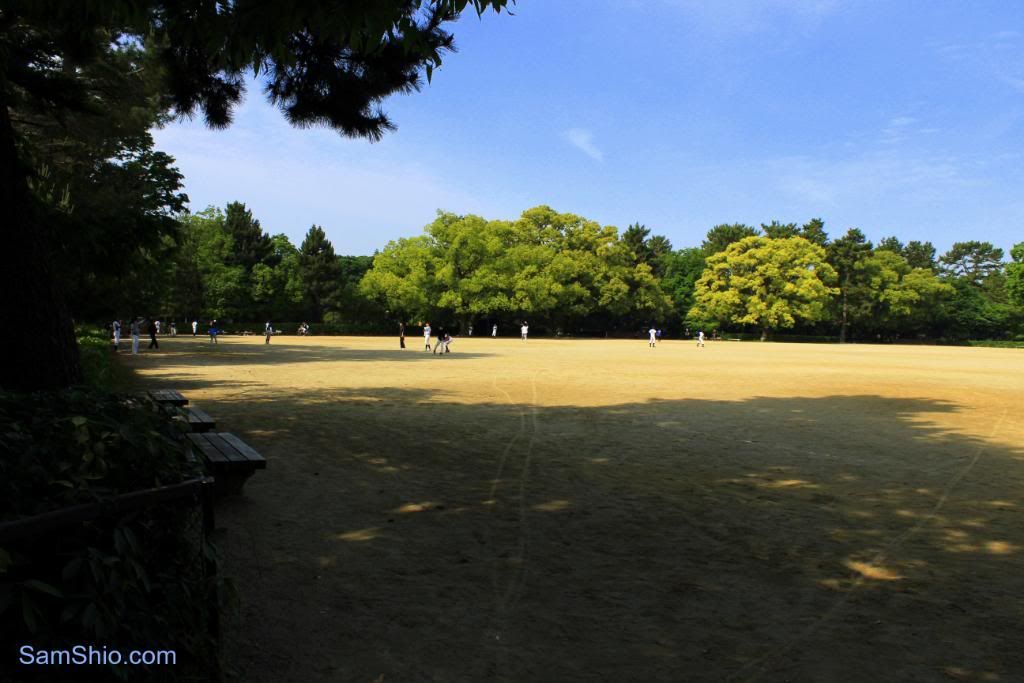 I was surprised at how large the gravel roads were through out the park...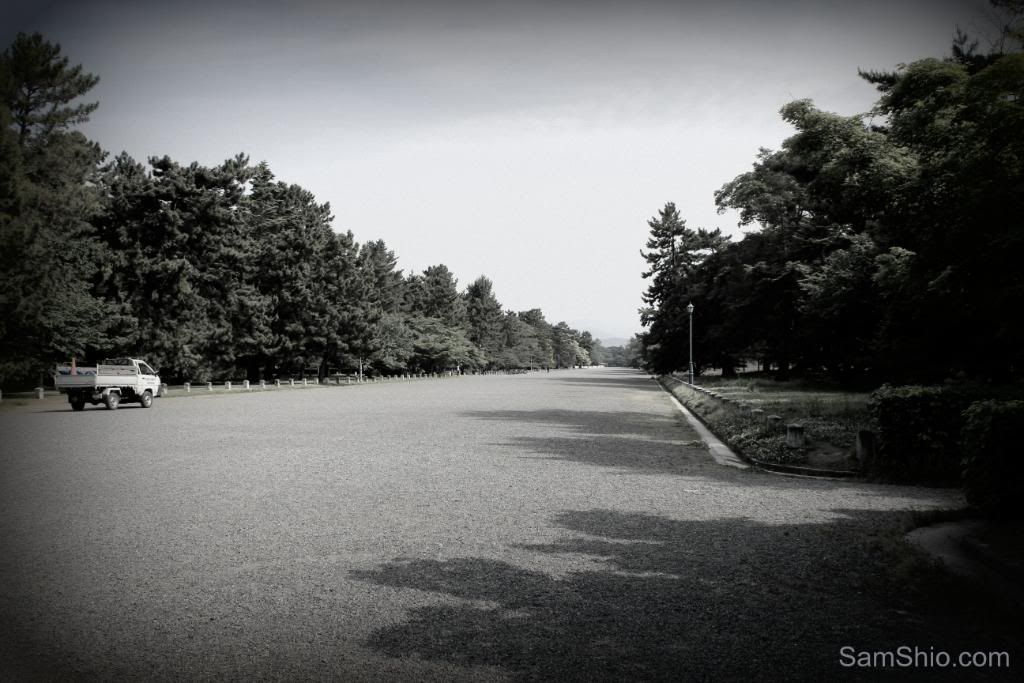 The black birds or crows in the city and also Tokyo are ginormous!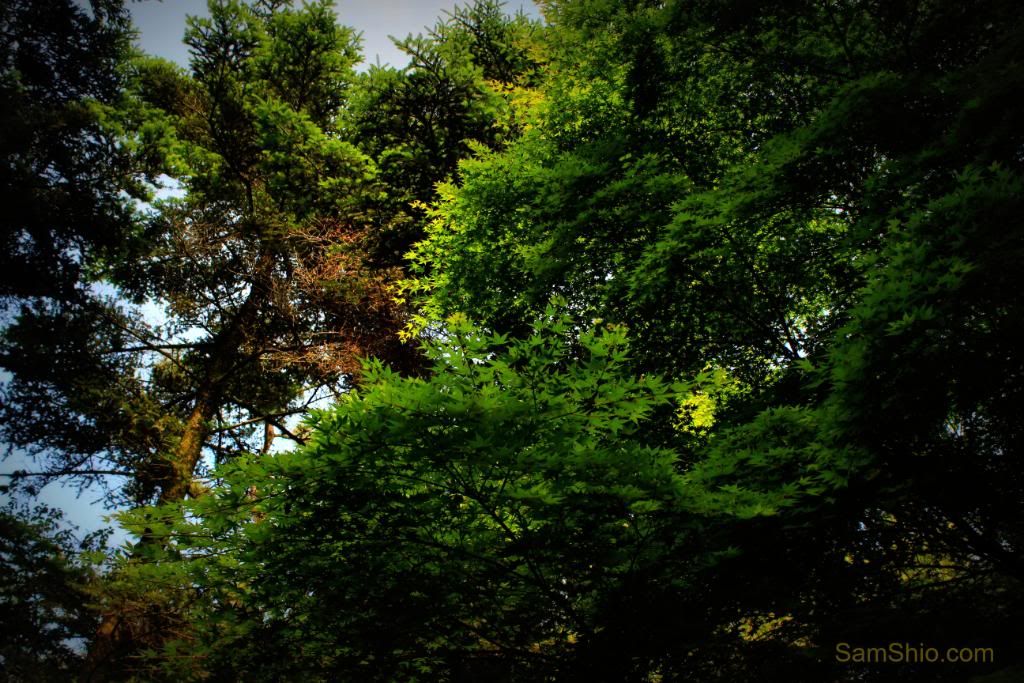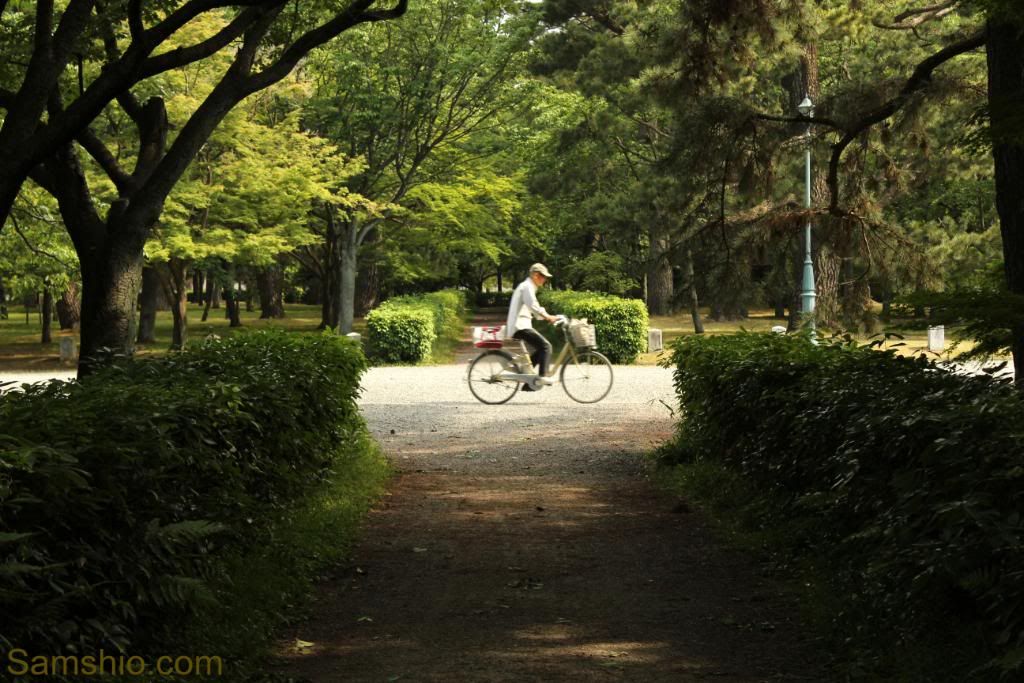 There is a small Shrine within the grounds...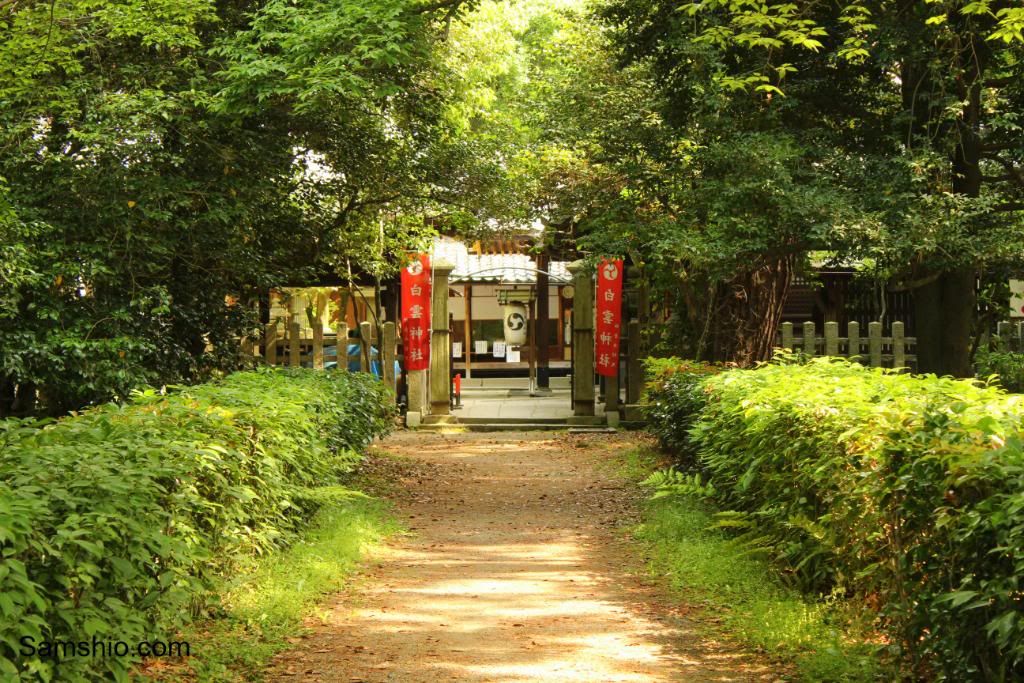 They have children's forest area much like the National Gyoen of Shinjuku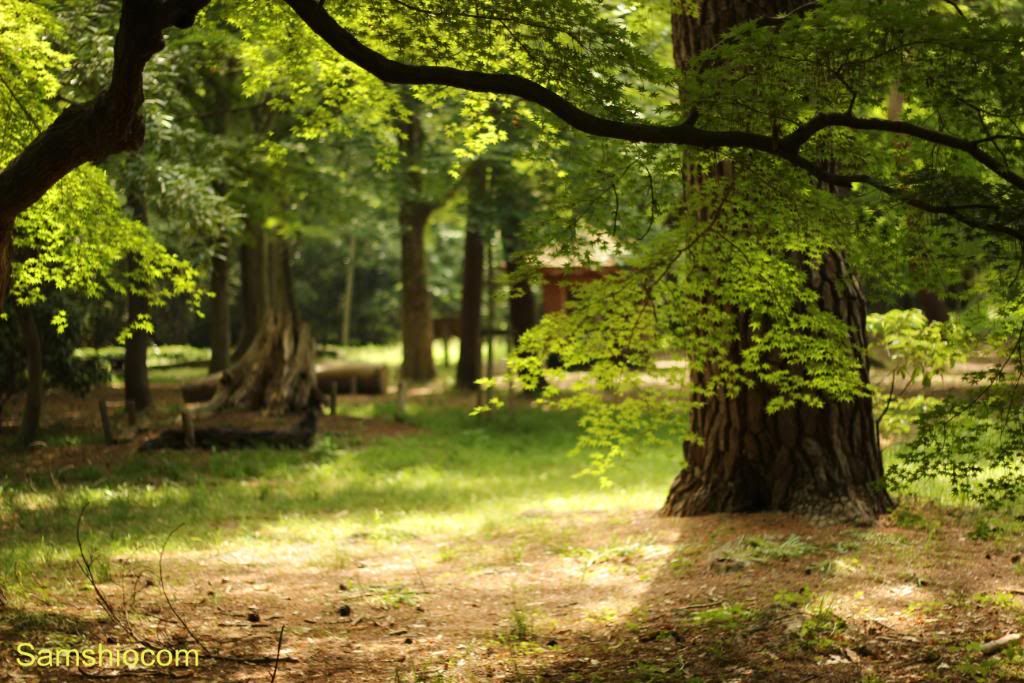 More of the outer walls of the Imperial Palace ...
Just don't cross this stone ditch right along the wall because that is what will trip the lasers haha
Young group of boys out for a jog...
It is a great place to go to if you are tired of the streets, its location is great and it is a large area!
info from Wikipedia