Near Gion area you will find the Chion-in Tmeple, which is the head temple of Jodu-shu or Pure Land Sect. It was founded in 1133-1212 by Honen and he believed that by reciting Amida Buddha's name beings will be reborn in the Pure Land.
Temple was built by Honen's student named Genchi in the memory of Honen where it was named Chion-in.
A lot of it was being reconstructed and taken care of while I visited it so I could not see all of the temple grounds.
The Sanmon which is the main gate shown below was built in 1619 and it is the largest structure of its kind that is still around in Japan. It is quite large when you stand next to it!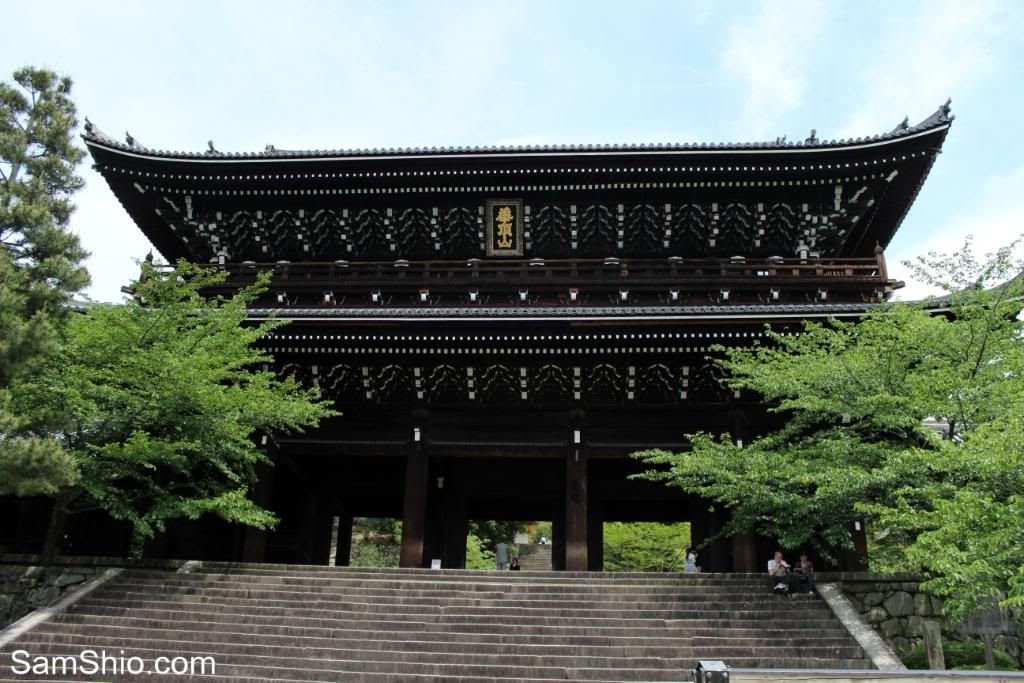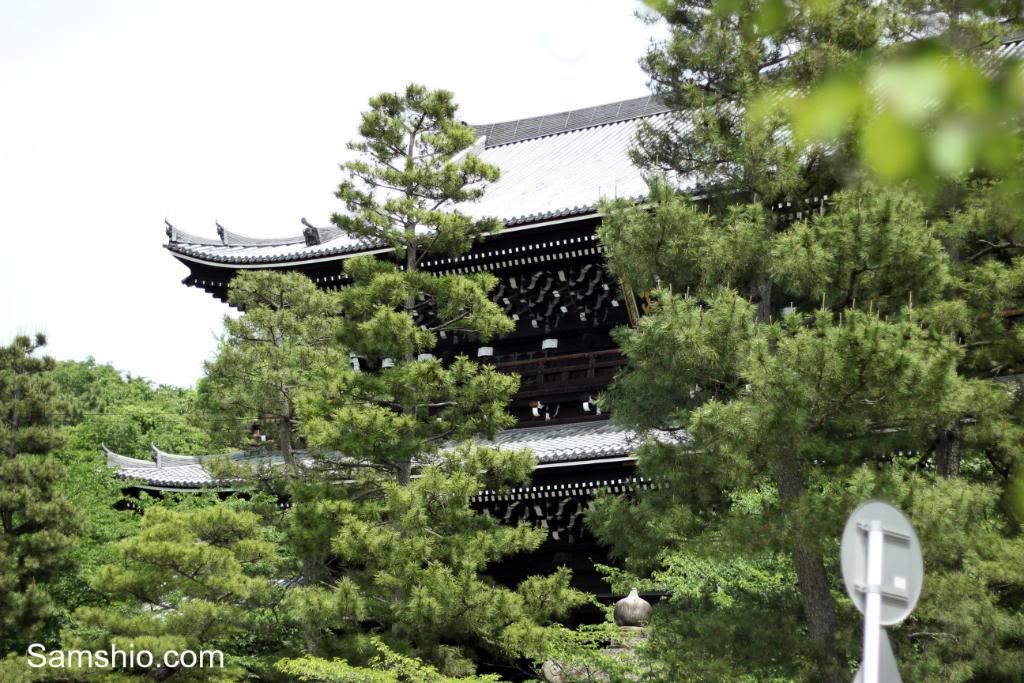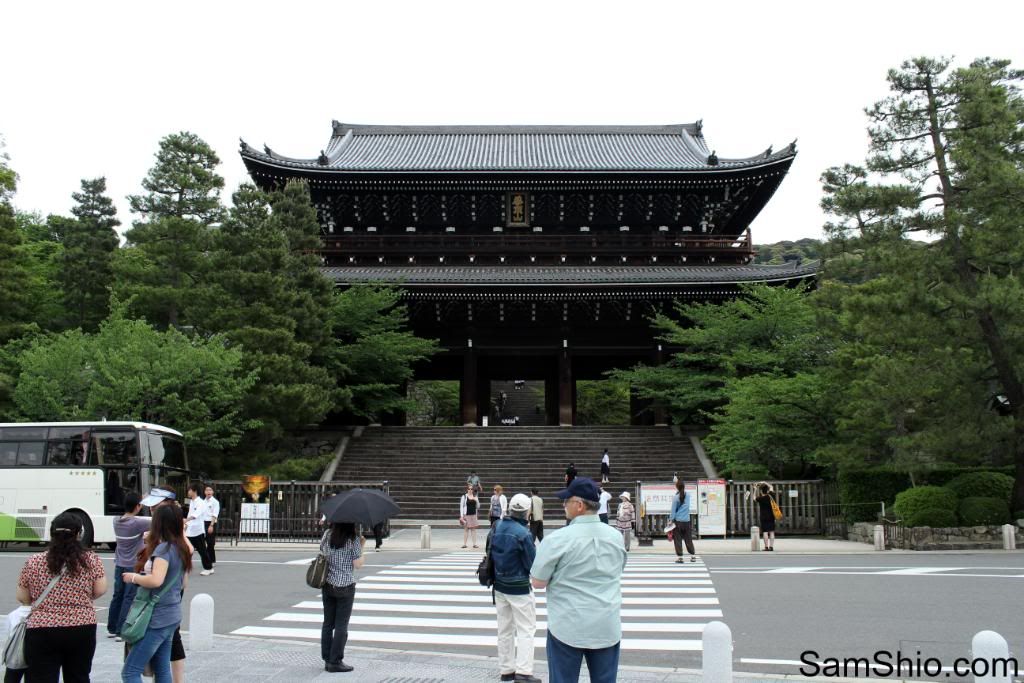 The stairs right behind the Sanmon to lead to the main temple grounds...
Something interesting is that there is an umbrella that was stashed up in the rafters of the main building when it was being constructed long ago. A worker placed it there to draw rain to scare away an fire outbreaks.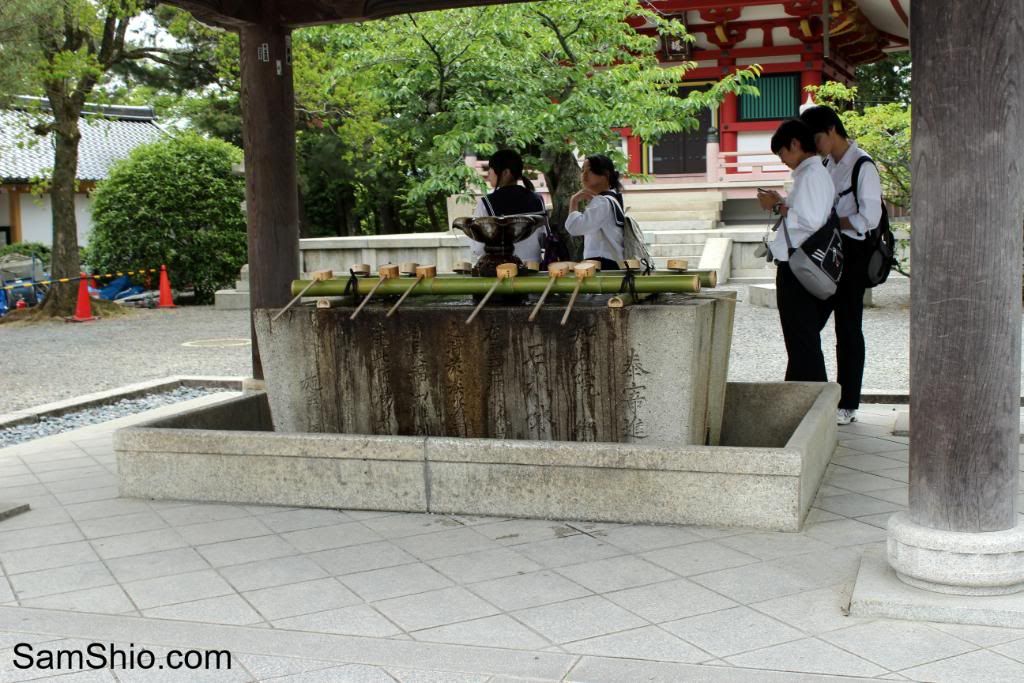 Large amount of repairs being done...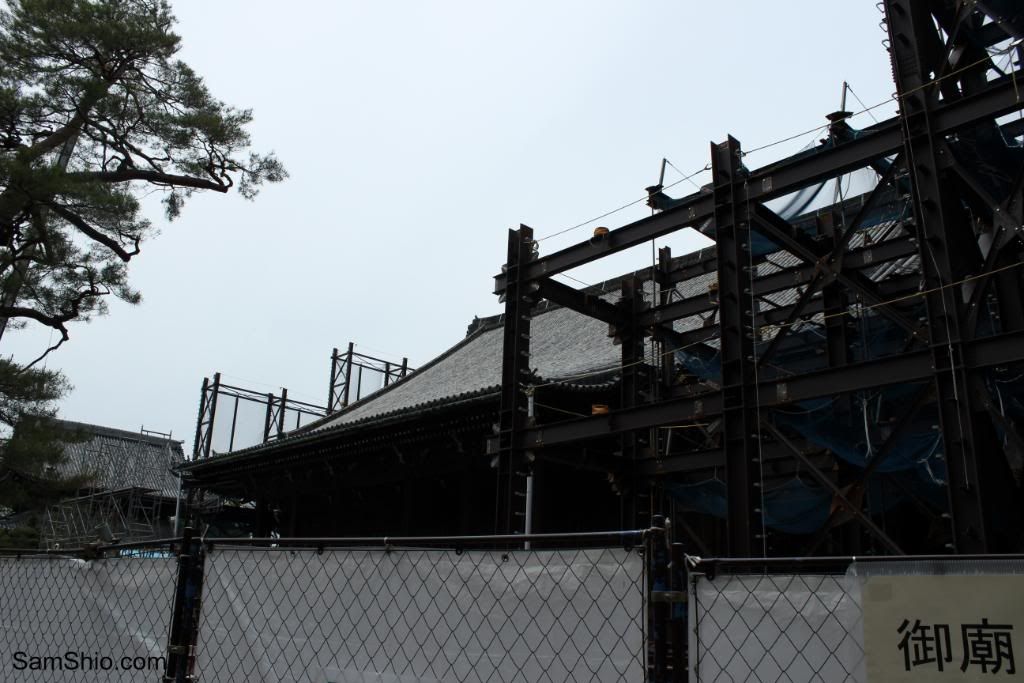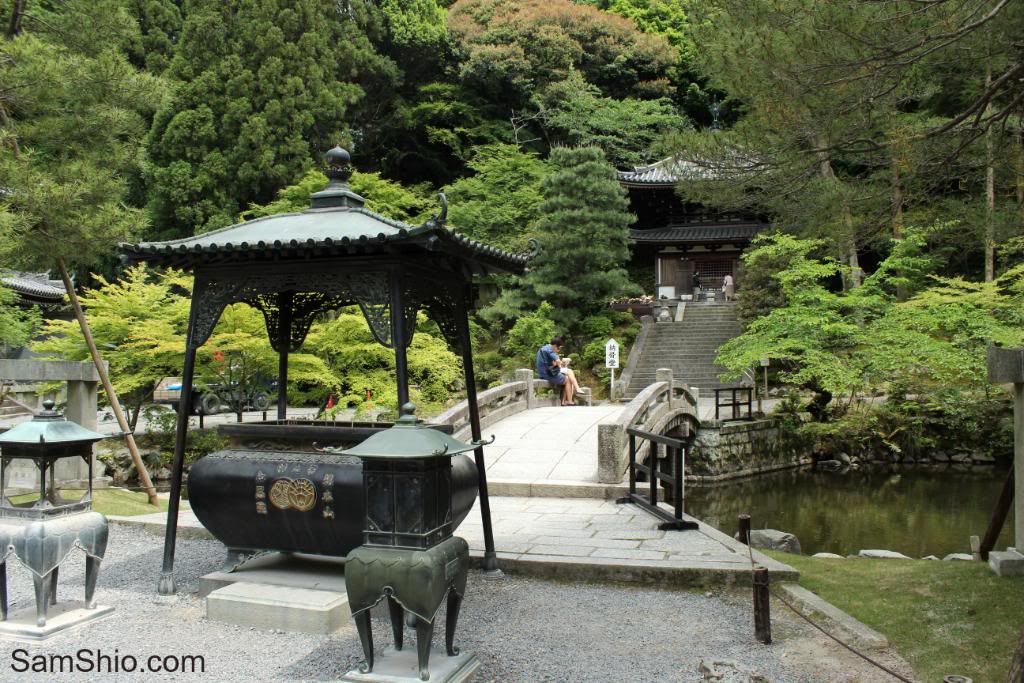 The Sanmon from the side...
I sat out in front of the Sanmon for a good period of time and watched the visitors come and go as I rested my feet. A group of elementary students pointed at me and smiled and thought I looked funny being a lone foreigner haha
some info from Wikipedia