Harajuku Station everyone!
That odd looking station in Toyko with the clock on the front.
It is called Harajuku Station because it's in Harajuku, and it is ran by JR East because the Yamanote Line which is a line that circles the Tokyo Metropolitan area. You will probably use that line at some point in your travels in Toyko! It has been there since 1906! I had no idea it was that old?!
Also this is where you would get off if you want to go to Yoyogi Park or the Meiji Jingu Shrine or if you want to go to the famous Takeshita street of Harajuku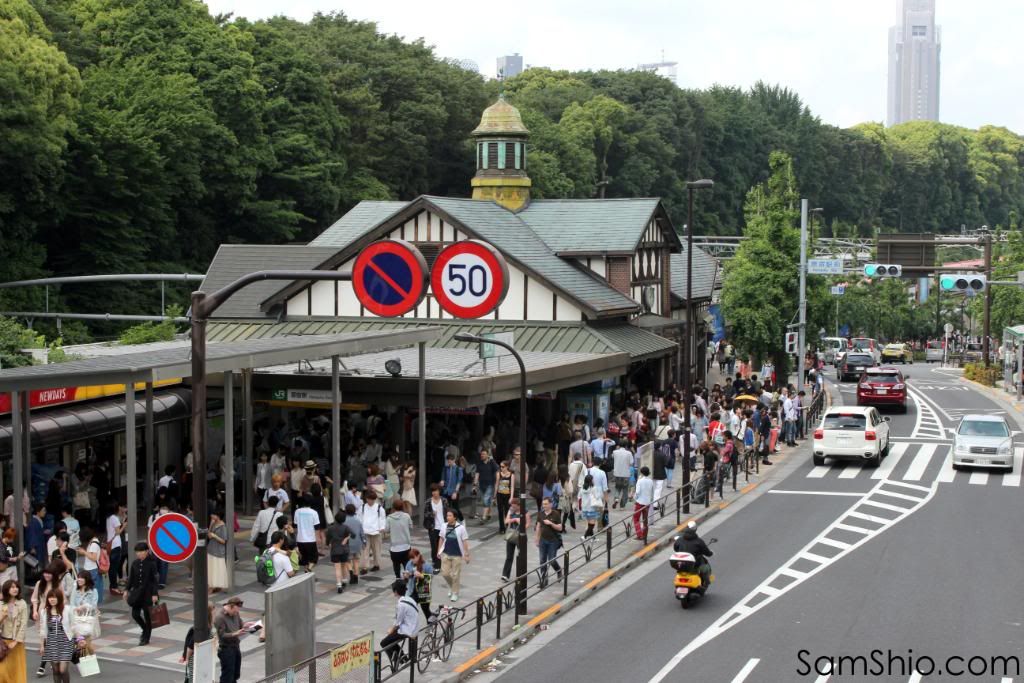 Right across the street from the GAP
Yoyogi Park on Sunday. I hear that there are a lot of people that dress up and hang around the station and the park there but honestly there were two groups in like Poodle Skirt and Greaser fashion dancing and that was it!