Last Monday I had left with my mother, sister and my sisters friend for Myrtle Beach. It was last minute but I didn't have anymore work to be done so I decided why not another chance to travel. It had been since the 90's that I was last at Myrtle Beach and it had changed a lot from what I remember it.
It is really built up but it has been for a long time now. It was super crowded and driving was a nightmare!
Also it was a little dirty, I was surprised to not see a seagull at all on the beach but just pigeons and also cockroaches?!?!
Yeah....
Don't get me wrong if you have never been here, love shopping, want to see some shows and hit up some seafood all you can eat restaurants then go by all means!
Glad the weather was great for us while we were there!
Our view from our hotel, which was called Landmark Resort. This place had 17 pools but that counted the hot tubs as well
We stopped at a pier one night just to get a view of the beach before we headed on out to eat some great tasting seafood. We ate at one of those calabash Seafood's all-you-can-eat and it was awesome! I ate so much food
We didn't actually walk out on the pier like we did at the Outer Banks, we were ready to go and eat...
Last day there I went down to Huntington Beach State Park alone to walk around and see some wildlife other then pigeons and bugs
Lots of mini crabs running around everywhere...
They are so funny looking with their claws that are longer then their bodies...
The woodlands of the beach's are ripe with pines...
There were huge spiders with ginormous webs ready to capture their prey or an infant!
Not kidding this thing was six inches long!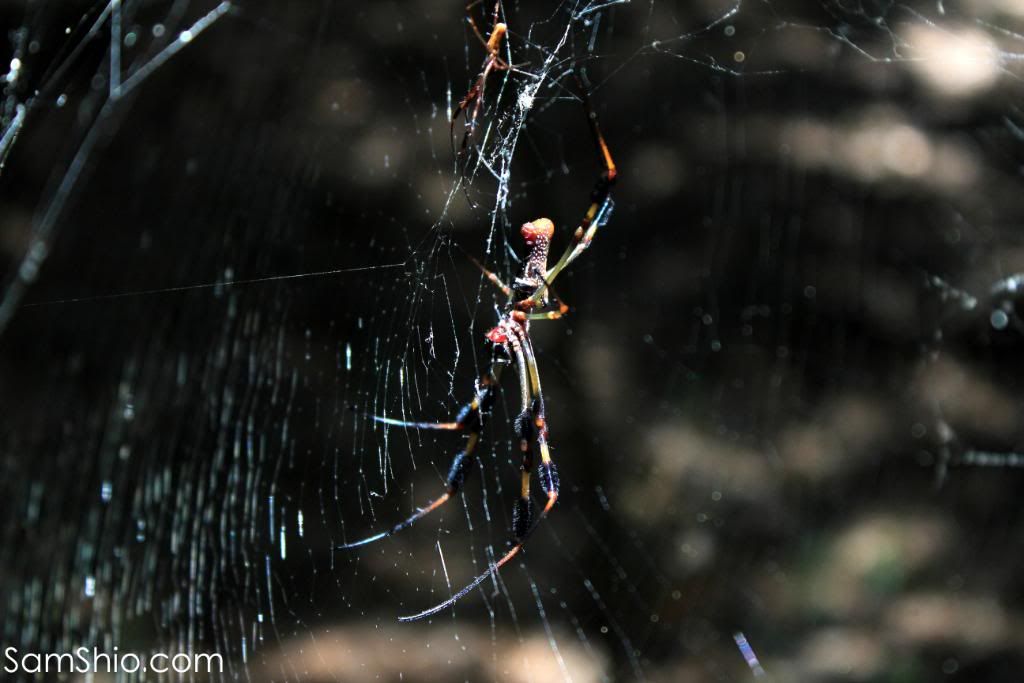 Snake skin but never got to see a snake or an alligator when they said there were some!
I crossed paths with this guy, he was ready to fight me for the trail even though he was an inch big...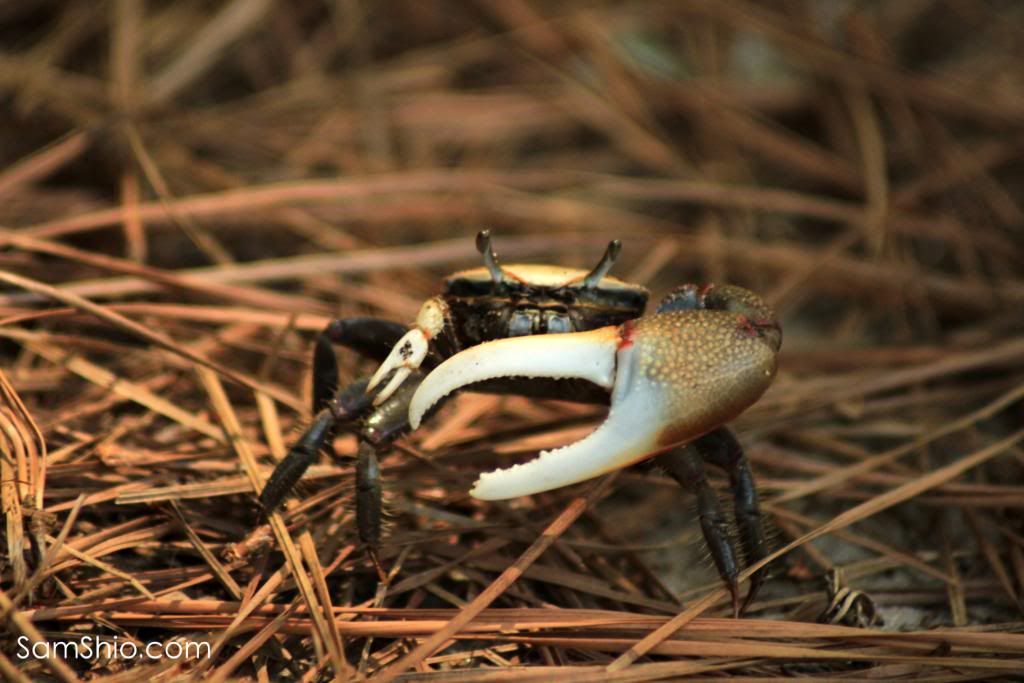 These little lizards were running across the trail a lot but they were so fast and I grabbed a quick picture before he disappeared with my zoom at 210mm!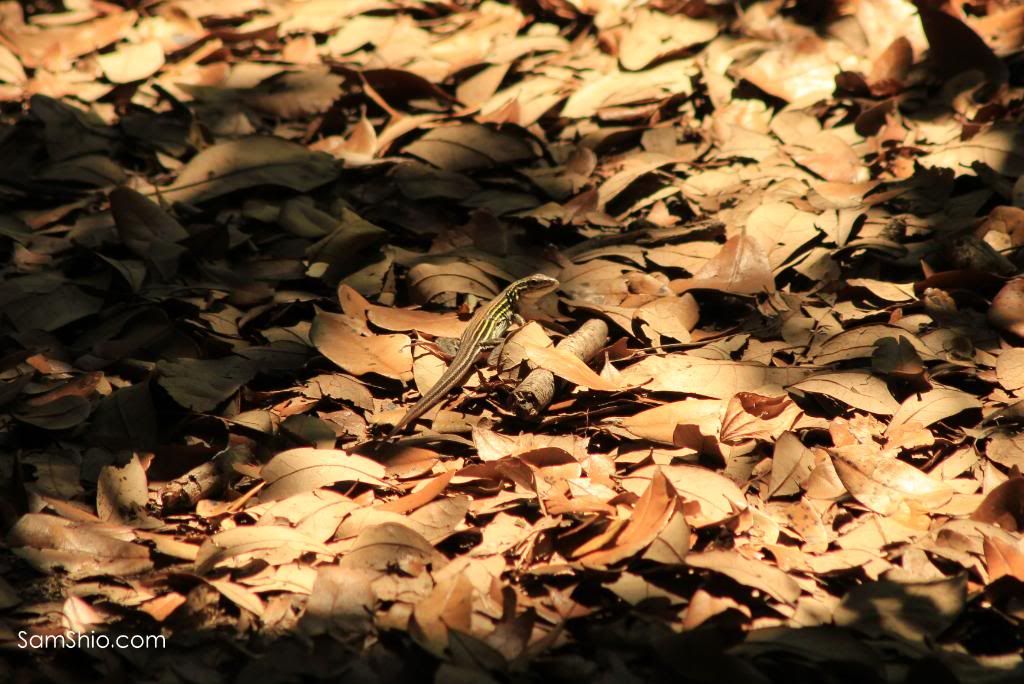 It was nice to get out of the house and home town a bit again. It is so hot and humid at home now. the nights were nice and I decided to sit out there and take a long exposure. Lucky you don;t see the huge crowds on the beach in the picture and it was 11pm at night too.
thanks for taking a look!