The weekend that I went with my two good friends into the mountains of Shenandoah National Park there were some stormy skies that had befallen on the valley below. We were fortunate to not have storms at our campsite except for a light rain.
More pictures of Big Meadows can be found
here from our trip
and
Dark Hollow Falls here
We got up there on a Saturday and the skies were majestic to gaze upon from the cliffs of the mountain side. the clouds were fluffy white and gliding along with no true destination but to float on.
Wasn't till later that the clouds started to turn heavy and dark for the valley to endure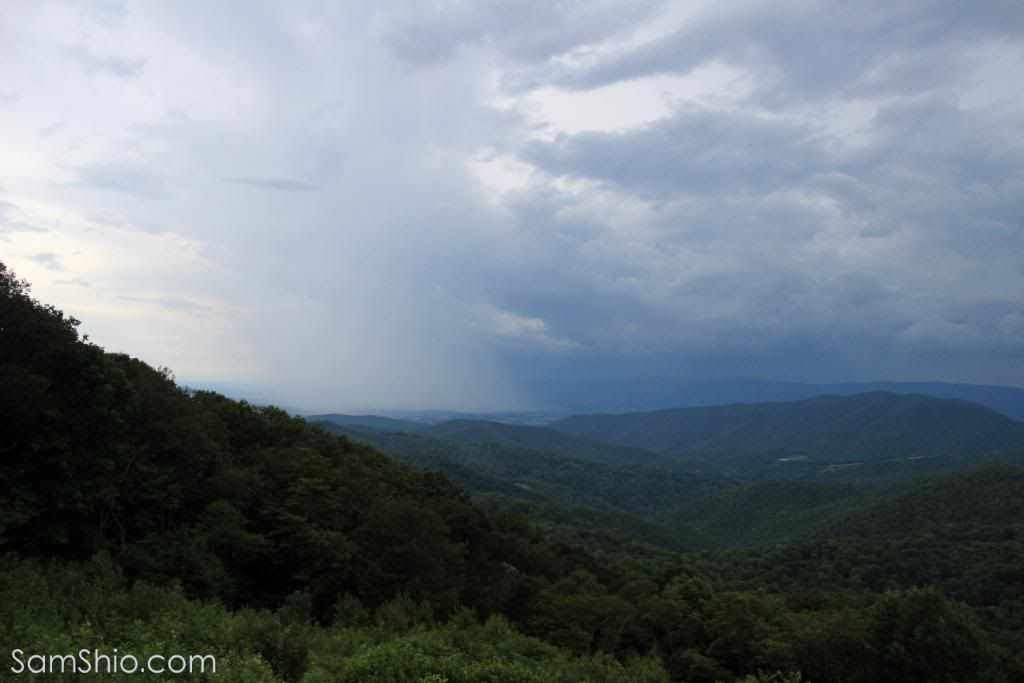 The clouds soon started to dump their sorrows onto the mountains and valleys that laid before it...
The late afternoon was still light but the clouds were determined to close the skies from late evening sun rays...
Lightening and rain stormed the valley as it moved north with no clear intentions as to what it wants other then to give rain...
It was really interesting to watch the storm in the valley dump loads of rain and lighting below. We were not experiencing any rain where we stood but it looked harsh below and actually parts of the valley received flood warnings and they did get flooded that weekend. We were on the cliff with a metal tripod and there was lighting so it probably wasn't smart but the sight of this storm kept me fixed there for a while longer.