The famous rock gardens of the Ryoan-ji temple in the Northwest part of Kyoto Japan.
The rock gardens are revered as one of the finest examples of a stone rock garden, a Zen garden, other know as kare-sanui. It is also on the list of World Heritage Sites.
It's a pleasure to look at and just relaxing and stare at it for periods of time.
The secret of the rock garden is that there really ins't a secret as to what it is. The original creator is still a debate and what it represents can be interpreted in so many ways it's insane. the gardens have even been in a small study from Nature journal and have been analyzed to see what it meaning is. There really might not be a mean but something that is suppose to draw the viewer into deeper thought and stimulate creativity in the mind possibly.
The Japanese and few foreigners sat there for long periods gazing at the gardens of Ryoan-ji.
My ticket to visit the Gardens!
The temple had some lovely art on the sliding doors
Some calligraphy for 300 Yen...
Make sure you walk around the temple grounds while you are there including the pond and other gardens.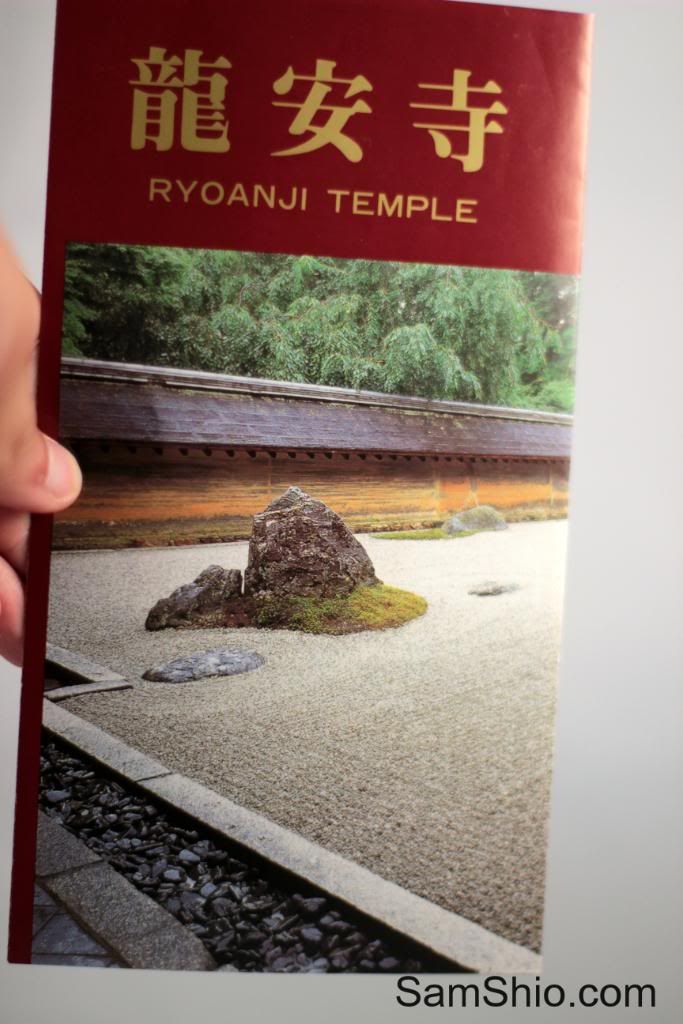 Some info is from Wikipedia